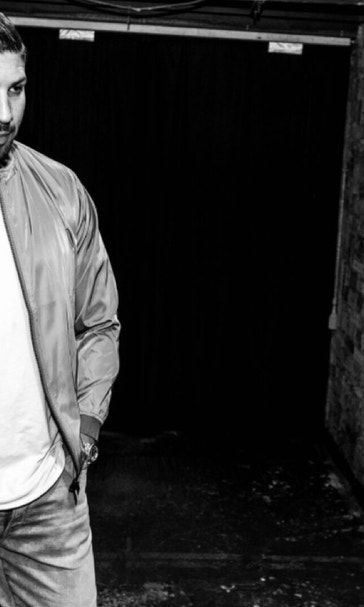 Stand Up: Brendan Schaub details his first night as a solo comedian
BY Damon Martin • November 15, 2016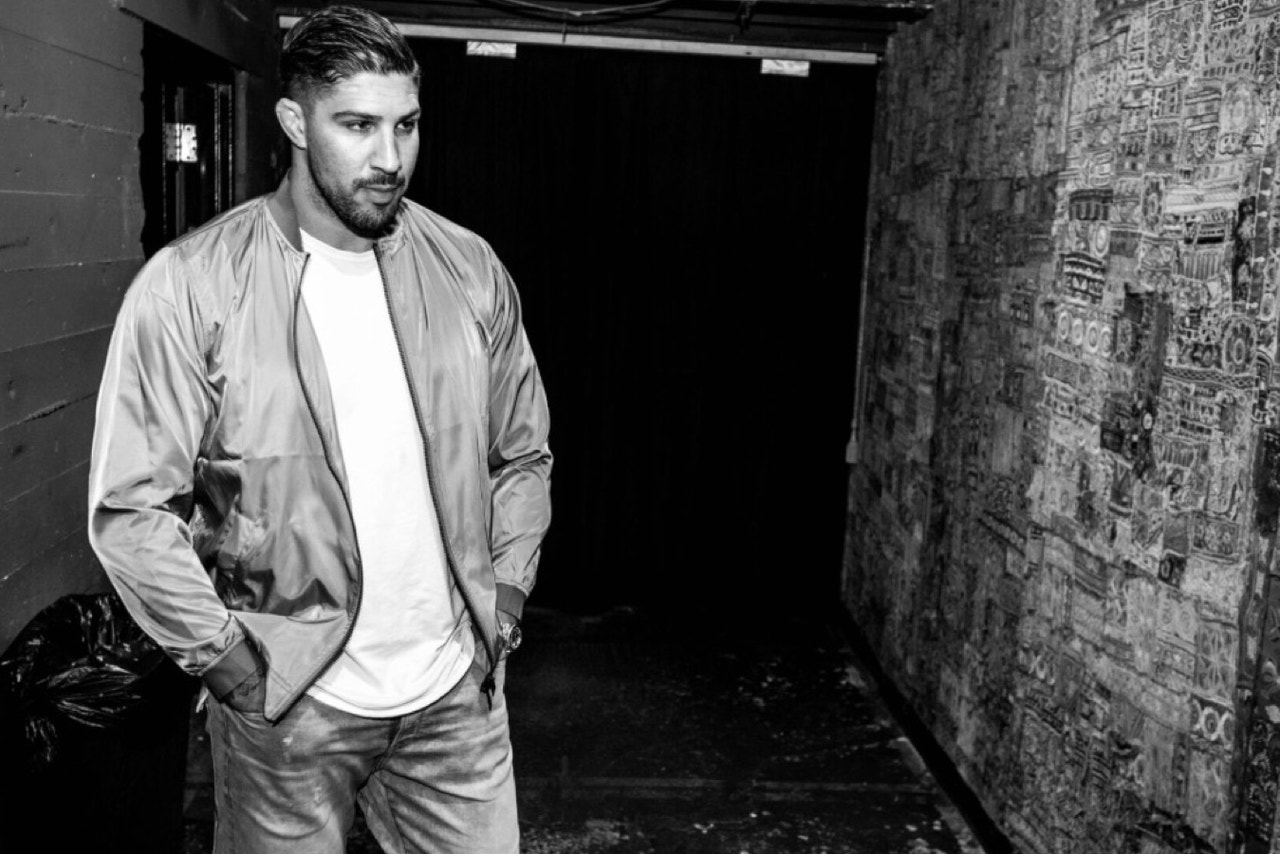 Brendan Schaub knew he put in the preparation and practice to be ready for this moment, but the nerves still washed over him like a cold bucket of water.
He paced back and forth, a million thoughts running through his head.
The crowd stood just a few feet away and the bright lights were gleaming. Schaub heard his name announced and there was no going back.
That scenario probably sounds familiar if you were talking about Schaub during his career as a UFC fighter, but this time he wasn't stomping towards the Octagon, and Bruce Buffer wasn't the person calling his name.
Schaub was stepping out on stage by himself to do a stand-up comedy routine for the first time ever, in front of a frothing crowd at the world-famous Comedy Store in Los Angeles.
"I was nervous as (expletive)," Schaub told FOX. "It was like a fight. You know the hurry-up-and-wait thing, like the worst part for UFC fighters is fight day. Because you're just sitting in your hotel all day just waiting to fight.
"Well for comedy, I do my set, I've been practicing, I was doing it three or four times a day for a week just to get ready for this thing and I didn't go on until 11:30 at night. That's the way show business and the fight business works."
Even before Schaub retired from the UFC, he already had his big toe dipped into the world of comedy after teaming up with his friend Bryan Callen to do "The Fighter and the Kid" podcast, which has become one of the most popular shows on the internet.
The podcast was so successful that Schaub and Callen ended up touring across the country, taking "The Fighter and the Kid" from the studio to the stage for live shows.
Still, sitting next to Callen gave Schaub a certain level of comfort, considering his co-host has been a touring comedian for many years while also starring in a number of huge Hollywood features like "The Hangover" and TV series such as "Entourage."
"We do live shows in Boston, Chicago, New York, even here in L.A. It's in front of thousands of people, but then it's me and Bryan, and Bryan's a seasoned veteran. He's like the Ben Rothwell of comics," Schaub joked. "He's been in there. I start off 'The Fighter and the Kid' live shows, the first 10 minutes, by myself, but it's different.
"I always wondered like, you know how you go to the family barbecue and your uncle is that funny guy that you laugh at because he's family? That's how I felt with 'Fighter and the Kid.' People would laugh at my stuff but it was always tough for me to tell. I just needed to see if there was something going on."
Schaub says comedy clubs have been offering him the chance to do a stand-up routine for several years but thanks to an increasingly busy schedule, it's just never allowed him the time to actually do it.
When a window finally opened up where he'd have time to write and produce a full set, The Comedy Store came calling and it was time to put up or shut up. They offered him a spot during a night when a laundry list of top comedians were set to perform, so Schaub knew he had to bring his 'A' game.
It would have been easy for the former UFC fighter to call on comedy heavyweights like Callen or close pal Joe Rogan to help him work on his material, but this was something he had to do on his own. Rather than ask them for jokes, Schaub instead quizzed Rogan on how he writes his comedy and then he turned to director Judd Apatow's recent book "Sick in the Head" to figure out how some of comedy's true legends did it when they first started.
In many ways, Schaub was preparing for his first comedy routine the same way a curious onlooker would try to dissect and understand how a fighter gets prepared to step into the Octagon.
"I'm around these comedians all the time, but it would be like being around fighters and just seeing them on fight night. Like how the hell did he get there?" Schaub said. "What's his structure like for his camp? How does he break down boxing? How does he find time for jiu-jitsu and wrestling? There's a blueprint for this whole madness. That's what I'm learning about comedy. Everybody's different."
Once he got his routine locked and loaded, Schaub knew there was no going back. It was time to step on stage and let the crowd hear what he had written.
As devastating as it might be to lose a fight in front of thousands, Schaub says delivering a joke and hearing crickets from a crowd might be an even more harrowing experience.
"Getting knocked out in your underwear in the Octagon is pretty embarrassing," Schaub said, "but people are like, 'The guy he's fighting is really, really good and he is a UFC fighter so he can still beat up 99 percent of the world,' so it's not that embarrassing. In comedy, when you bomb, especially at The Comedy Store in front of a sold-out house? I think it would have been way worse if I bombed there than losing a UFC fight."
To make matters worse, Schaub knew that Callen, Rogan and a slew of other comedians were in the back of the room just waiting for him to perform. Not getting laughs would have been bad enough, but Schaub felt like falling flat in front of his legendary comedic friends would have been far worse.
"I was more scared because I run with the 'who's who' of comedy as far as Joe Rogan, Chris D'Elia, Bryan Callen, so these are heavy hitters," Schaub said. "For D'Elia and Bryan to be sitting in the back and you have all other comics back there. It's like I'm the CM Punk of comedy. Like I know I have no business being on the poster with all these guys."
Schaub also knew this wasn't just any run of the mill comedy club either. This was the world famous Comedy Store — the stage that launched careers like Sam Kinison, Chris Rock, Chelsea Handler and even Joe Rogan.
But then a strange thing happened.
Schaub walked through the curtain, trotted out onto the stage, picked up the microphone and suddenly he felt like he was home.
"I've been dreaming of doing this since I was a kid," Schaub said. "I'm real comfortable up there. I'm way more comfortable than I should be."
The 15 minutes he had to share his routine with the crowd was there and gone in a blink of an eye. When it was over, Schaub heard the applause and still couldn't believe what had just happened.
"It's a sold-out crowd at The Comedy Store. I think there was this bit of mystery like, 'Can Schaub do this without Fighter and the Kid?'. It was more of a challenge. It went really well," Schaub said.
"Everyone was so cool afterwards and I had the crowd laughing and that's everything, especially when you work hard on trying to write things people would relate to and they would relate back to the story you're telling. For me it was a homerun."
As terrifying as the idea of doing a solo set was when he first got approached with the idea, Schaub says it was one of the most exhilarating experiences of his life and something he'll never forget. He won't even have the chance to forget it because Schaub is definitely going to do it again.
While Schaub is still busier than ever with 'The Fighter and the Kid' podcast as well as filming a new pilot for a TV series based around the show, he knows he's going to return to stand-up comedy one day soon.
In fact, Schaub is contemplating an even bigger project that would combine his passion for comedy with a story that only he could tell.
The one about his life.
"I would love to do a one-man show, like an hour-long thing with storytelling and graphics. That's the ultimate goal for me," Schaub said. "Kind of like the Mike Tyson thing, but I'm not (expletive) compared to him as a fighter so I'd really have to rely on my jokes and storytelling.
"I don't think anyone's buying a ticket to the Brendan Schaub fight story, but they'll buy it to a Brendan Schaub life story cause that's a lot funnier and people can relate to that."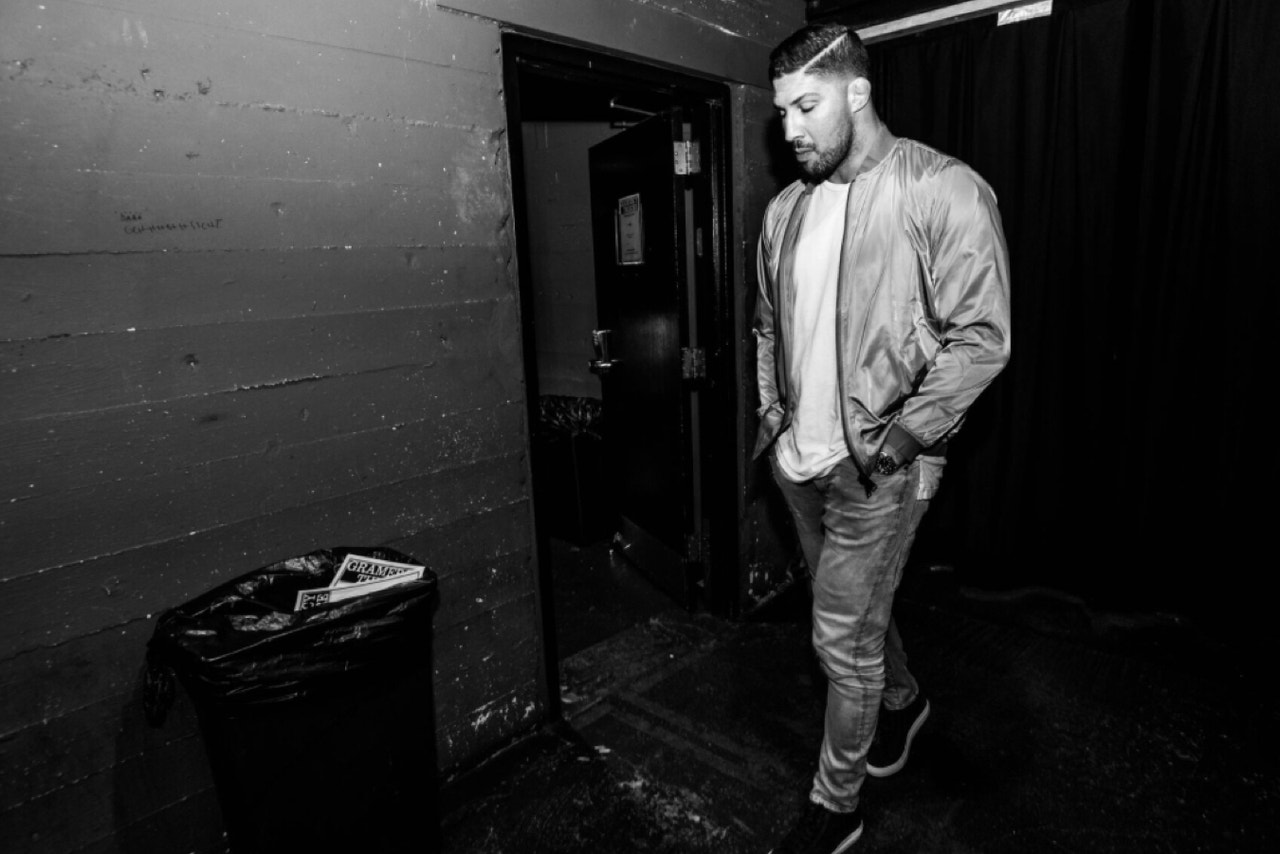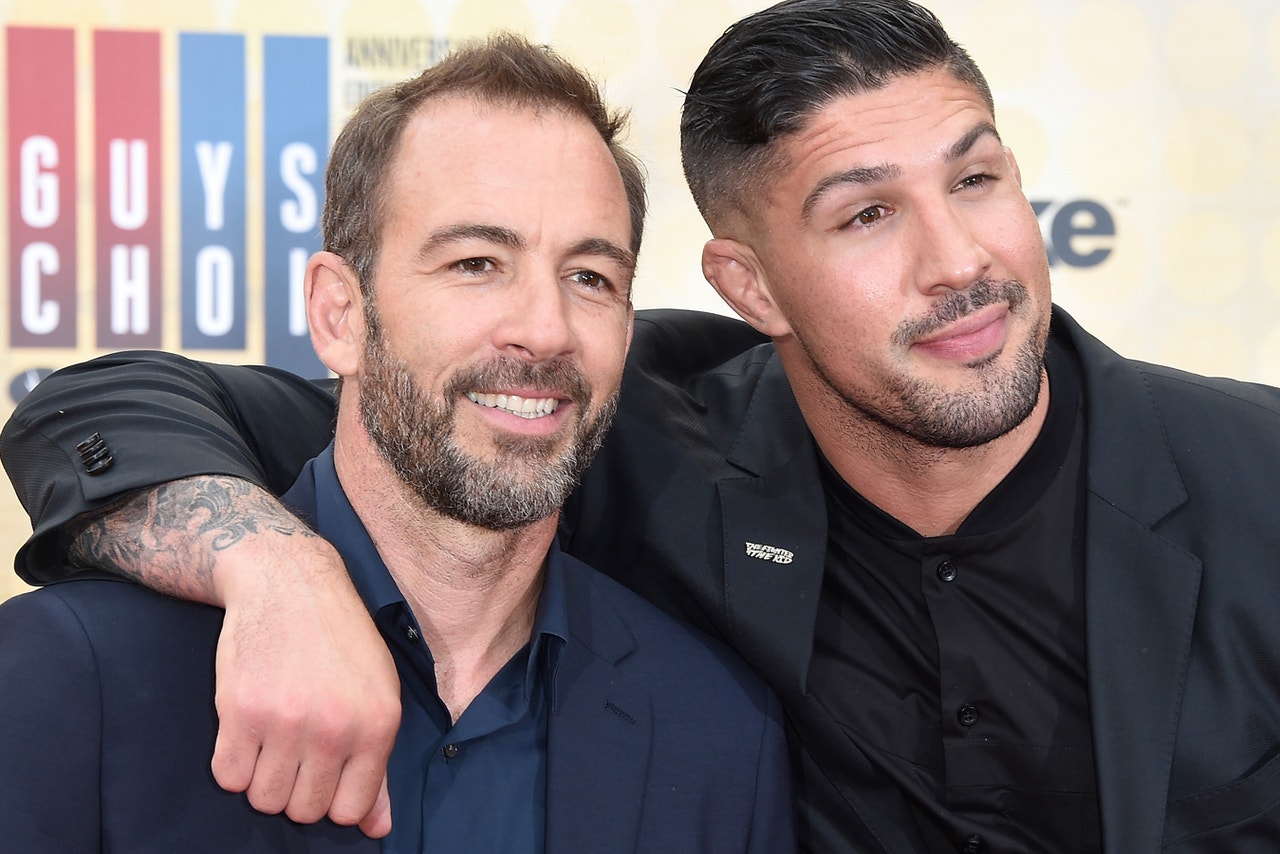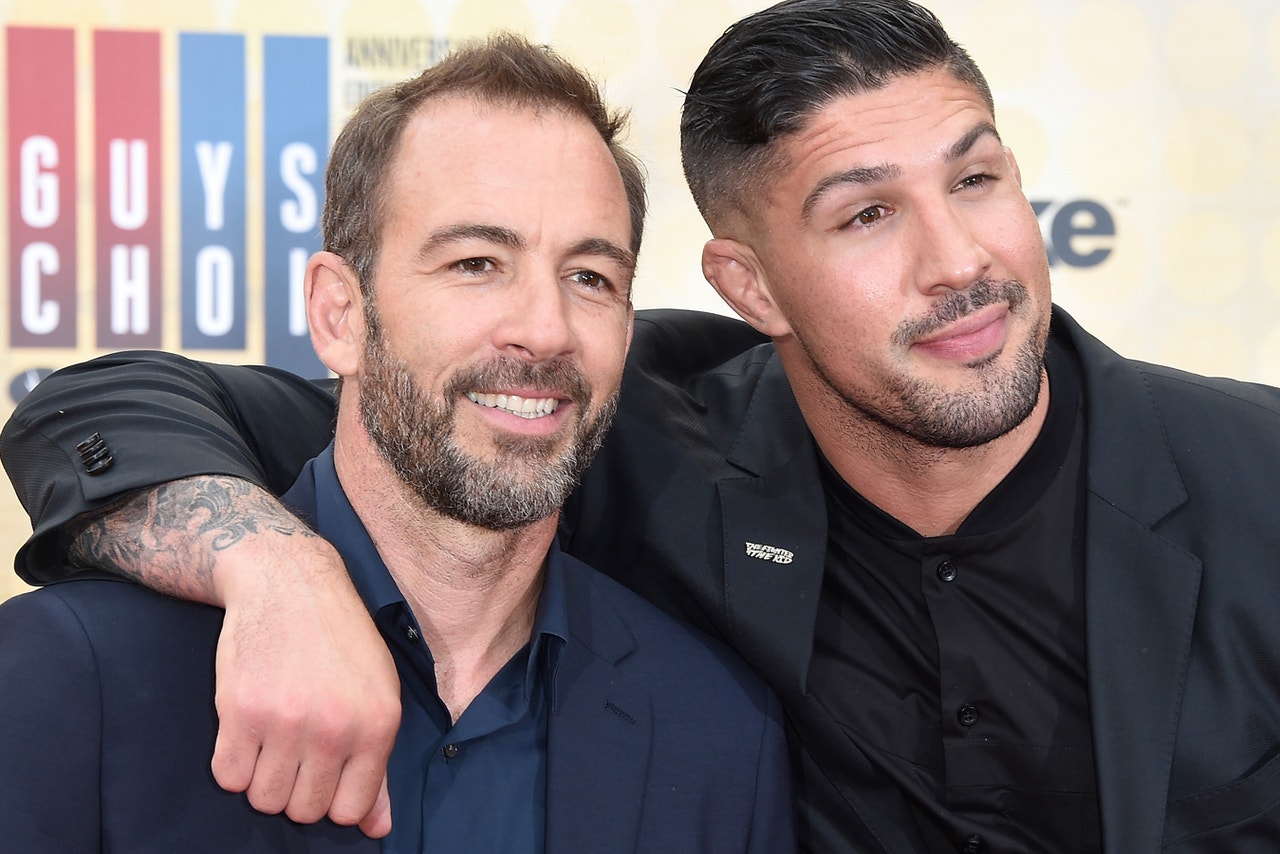 ---
---