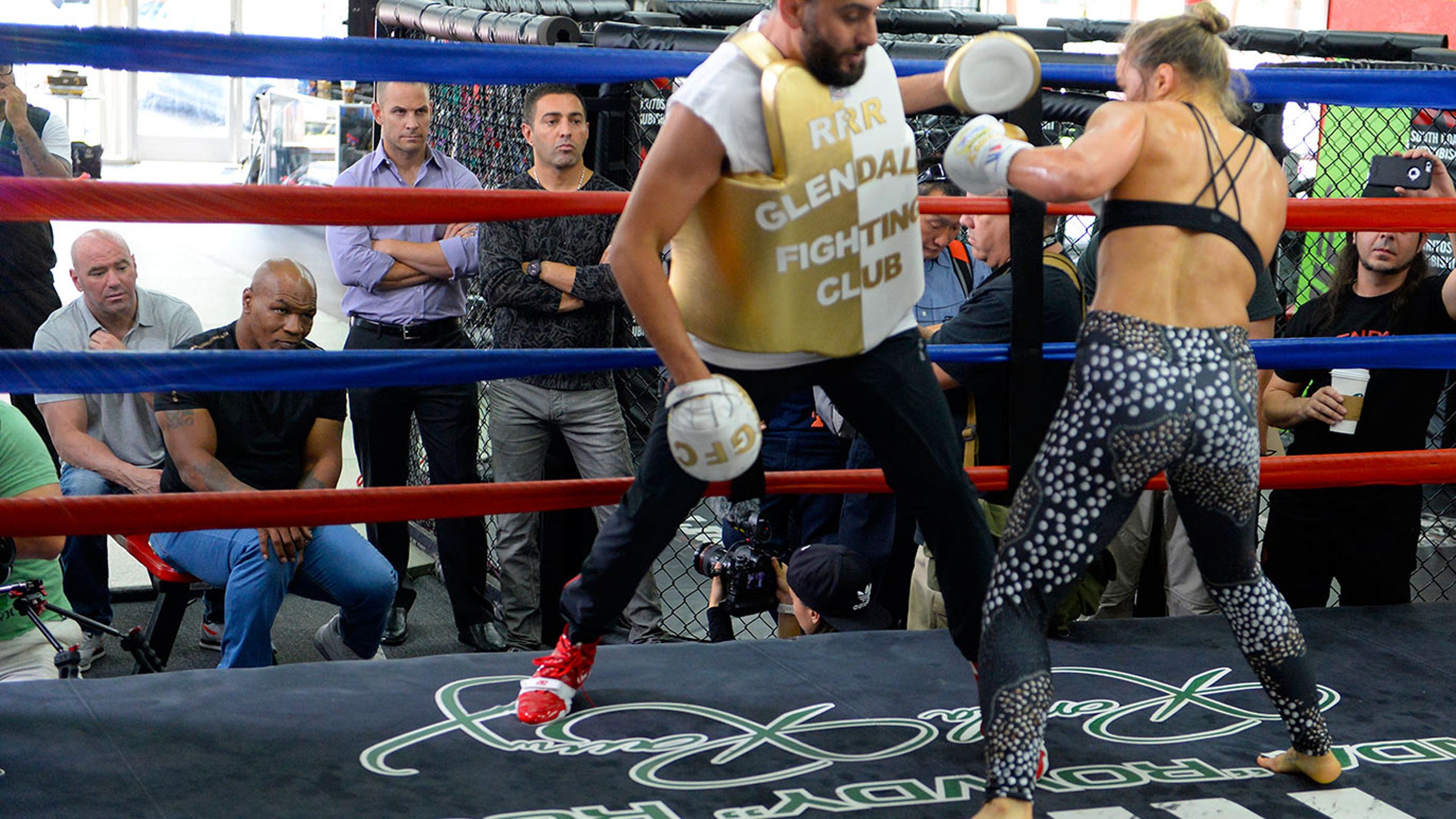 Rousey's coach: Fighting Ronda a third time wouldn't be healthy for Miesha Tate
BY Elias Cepeda • July 27, 2015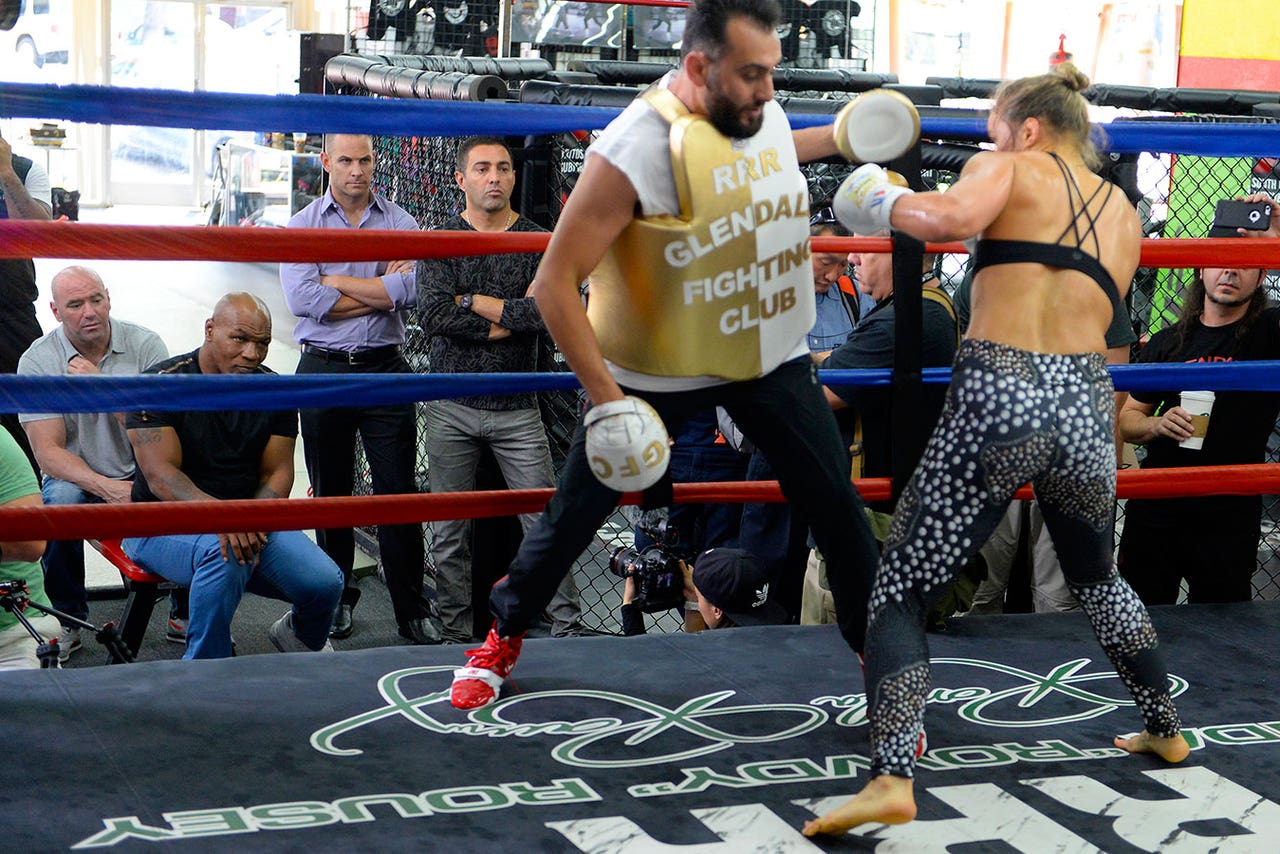 Just in case you thought the bad blood between Ronda Rousey's camp and that of her rival Miesha Tate's has thinned out at all, the champion's coach is here to correct you. Rousey's coach Edmond Tarverdyan told MMA Fighting Monday that he welcomes a possible third fight between Rousey and "Takedown."
"I think she does deserve the title shot again," Tarverdyan said of Tate, who won her fourth consecutive bout Saturday with her victory over Jessica Eye.
"And we're ready. I like that fight. I do like that fight, because she's still talking crap a little bit and she thinks making it into the third round with Ronda, she thinks she can do better now and go for a decision or something like that. She's mistaken and we'll be ready for that fight."
Of course, Rousey needs to beat Bethe Correia this coming Saturday at UFC 190 in Brazil to remain champion and face Tate next. It goes without saying that the champ's coach is confident she will do that.
After that, he claims that Rousey will have better preparation for Tate than she ever did before either of her first two engagements with her. Tarverdyan explained that Rousey was nearly forced out of her first fight with Tate because of illness, and that before their second bout, she had less hard training than she should have, because of movie responsibilities .
"[Tate is] just a lucky girl because of that," Tarverdyan chided.
"This time, it's going to be a totally different fight. Ronda's improvement is just going to be too much for her. This girl is going to get hurt in there. She's not going to know where she is. This time, she's not gonna know where she is, for sure."
Ultimately Tarverdyan admits that Tate has improved and has earned a third fight with Rousey. However, the striker promised that the fight wouldn't be a healthy life decision for the top contender.
"[Tate has] been doing a bit better," he allowed.
"But it's cool. I like that fight. I'm real excited for that fight, actually. Because this time I'm going to make sure that Miesha Tate gets really punished and knows what she's getting into. It's not going to be good for her career. She's gonna get a lot of damage and I'm gonna make sure it's not healthy for her career."
---
---