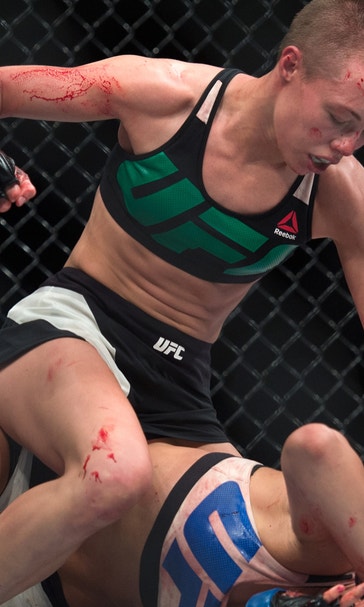 Rose Namajunas would probably rather watch Kimbo vs. Dada than Tecia Torres
BY foxsports • April 12, 2016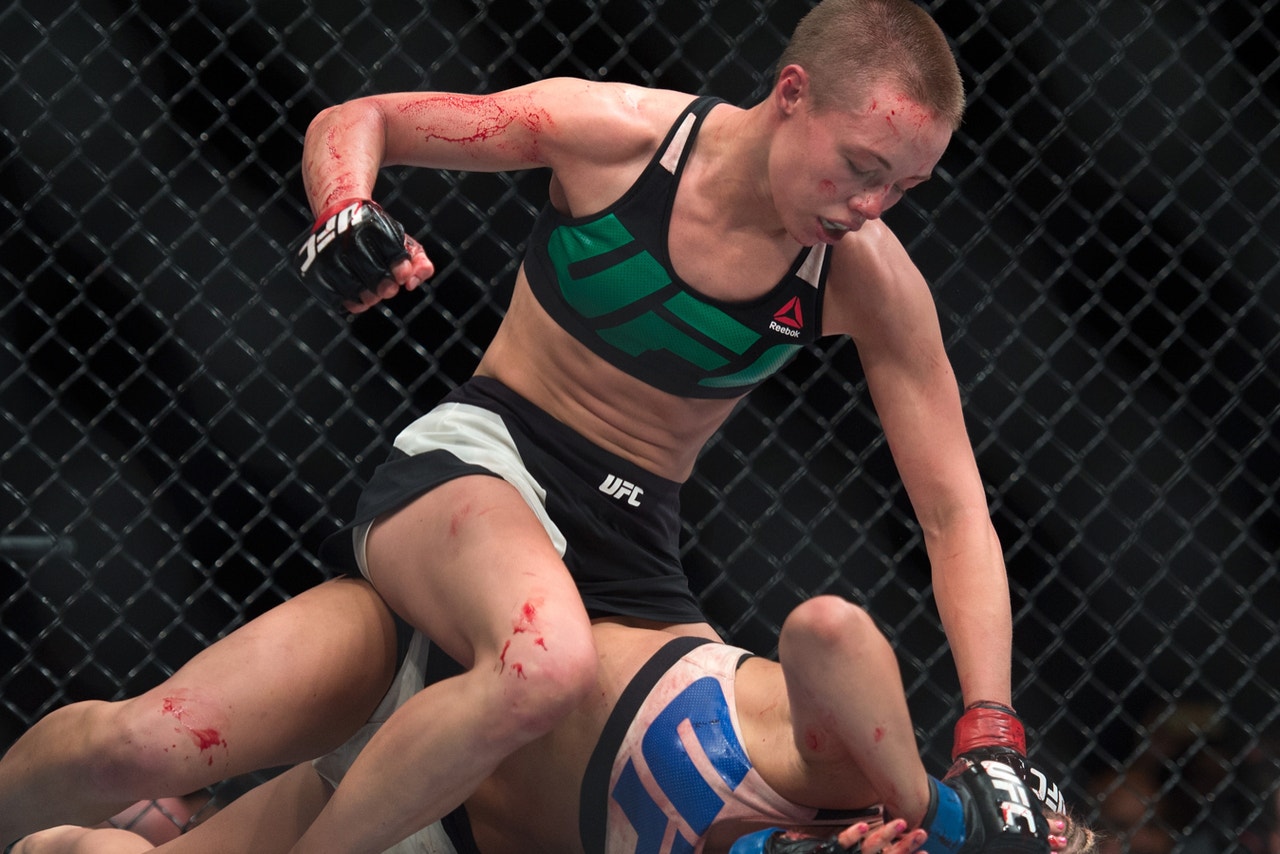 When Rose Namajunas got the call to fight Tecia Torres at FOX UFC Fight Night in Tampa this weekend, she was happy to avenge a previous loss to her fellow "Ultimate Fighter" competitor. But the stylistic matchup didn't make her all that enthusiastic.
Namajunas suffered the first loss of her career when she faced Torres the first time in 2013, but that didn't make her want the rematch that much more than another fight.
The problem Namajunas sees with the fight isn't that she can't beat Torres -- it's her concern that the American Top Team fighter won't actually engage and make this a watchable fight.
"I'd rather fight the champ but I understand that I'd probably have to fight Tecia either way if I was the champ because she'd be climbing up the ranks eventually or just fight her right now. But initially it wasn't a matchup I was super excited about just because she's not the most exciting fighter, but I'm excited to face any challenge so in that sense it's exciting," Namajunas told FOX Sports.
"I just love to fight so I'm always excited to fight, but Tecia in particular doesn't get me anymore excited than another person."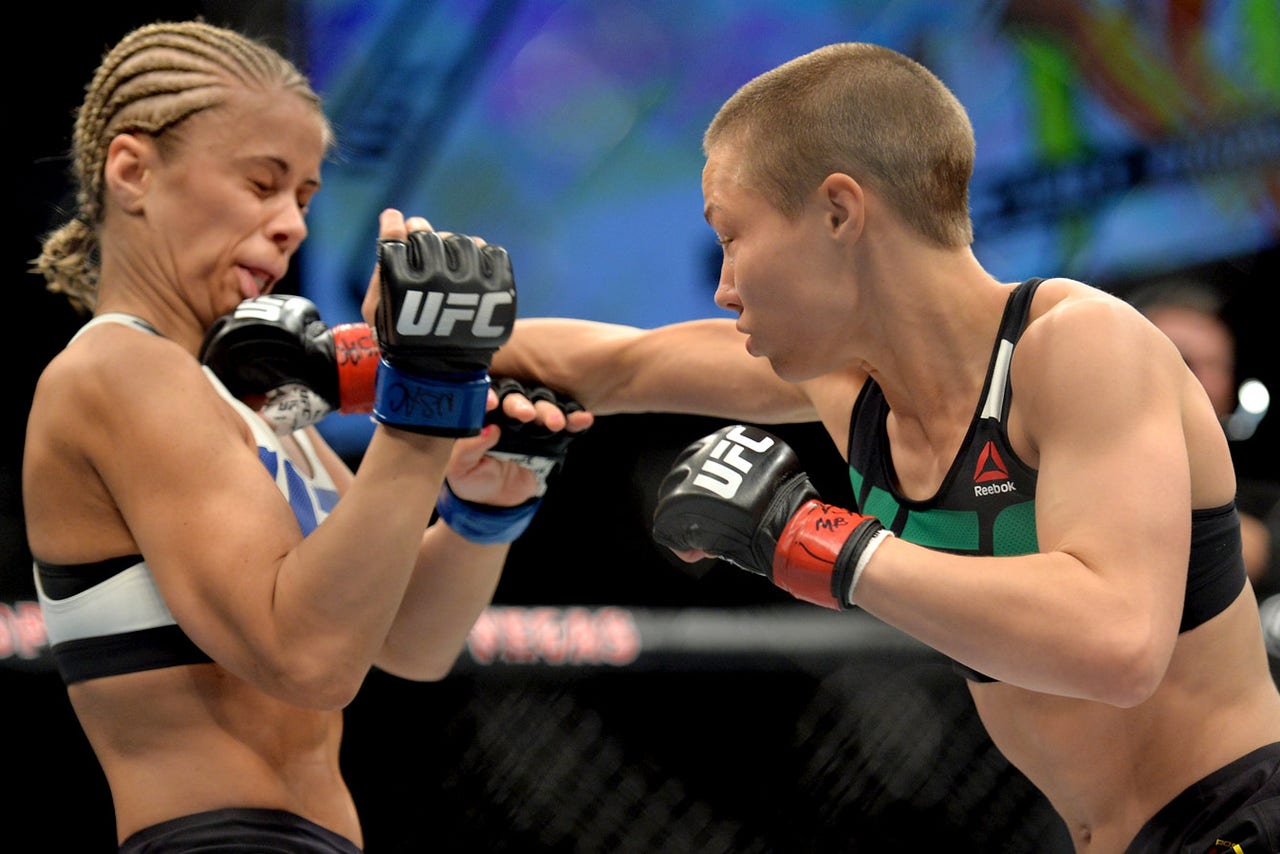 Torres has managed to go 3-0 through her first three fights in the UFC, but Namajunas also notes that all of those bouts ended in decision without a real highlight sandwiched anywhere during those 45 minutes in the Octagon.
In fact, Namajunas is rather blunt when talking about Torres' fight style when breaking down her opponent this weekend in Tampa.
"No," Namajunas answered when asked if she's impressed by anything Torres does. "I'd say if anything she does what she does really good and that's win by decision and win on points. She's kind of gotten more experienced with that. Always more experience is going to help a fighter and it's more hay in the barn so to speak.
"Mentally, I feel like she's in the same spot. She's got the same strategies and pretty much to me the way she fights, she looks like she's winning on points."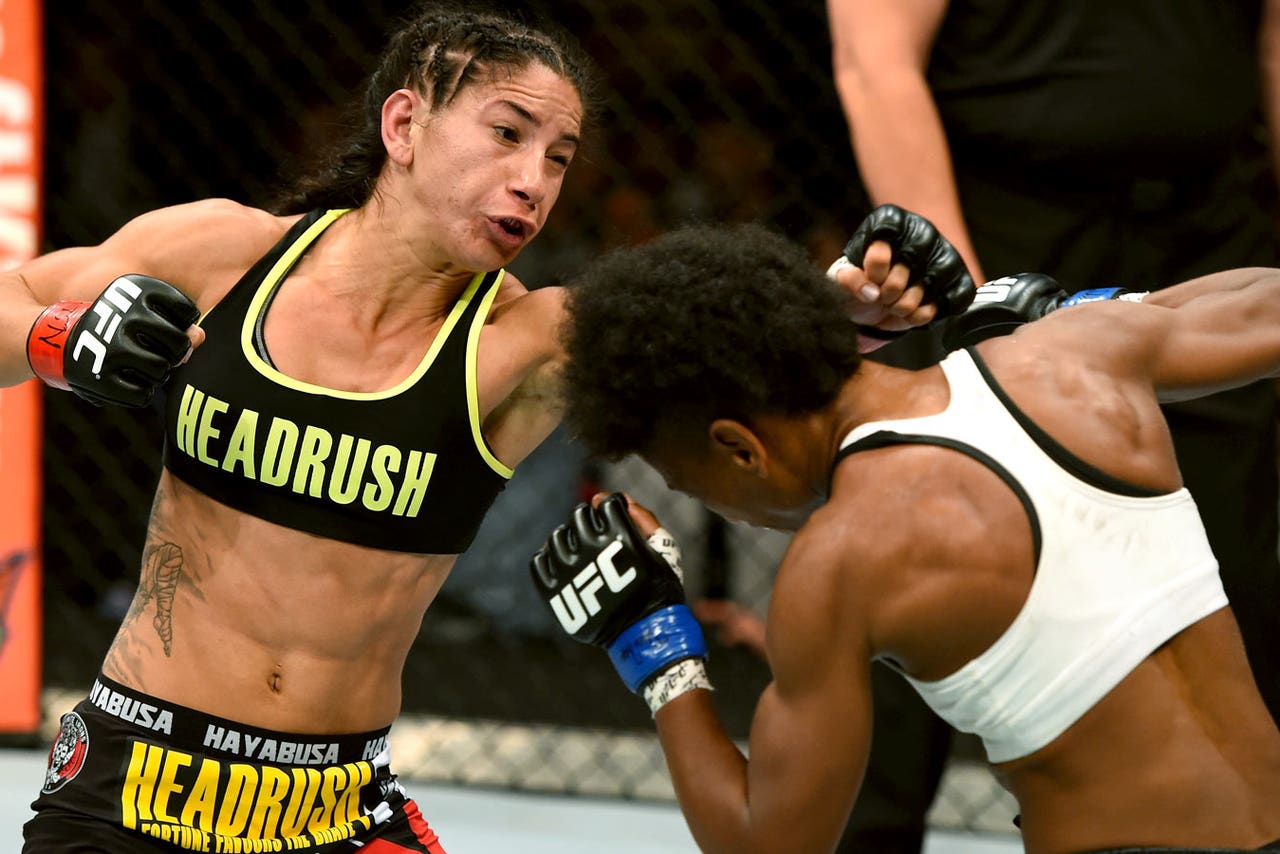 As much as Namajunas detests the idea of being involved in a boring fight, she won't insult Torres by saying she didn't get here by anything other than skill.
Namajunas sees Torres as a very talented competitor, but she just doesn't enjoy the way she approaches her fights or how she tries to win them.
"It's not that I'm not a fan of her at all. She's had some moments but I respect more of the kill or be killed type of mentality," Namajunas explained. "I appreciate the ability to use strategy and use martial arts as a self-defense tactic that Tecia uses as well. There's skill in that so you've got to be able to appreciate it.
"Is it as exciting? No, I'd probably rather watch Dada 5000 and Kimbo Slice fight, but at the end of the day I can appreciate both."
So how will Namajunas deal with Torres on Saturday if she already knows that there's a better-than-average shot that she's not going to engage in the kind of fight that will bring fans to their feet while watching?
"The old Rose might have had some trouble with that because I would try and force the issues a lot of the time, try to force the action and be overly aggressive. But I'm developing a lot of new tactics and footwork and strategies that if Tecia just wants to run away, she's going to have a lot of problems and that's going to force her to do something different that's she's not comfortable with and that's fight," Namajunas said.
Namajunas knows she has the ability to make Torres fight the way she wants, and that's why she's confident that she'll end the night with her hand raised while taking one more step toward another title shot.
"I absolutely feel like I'm going to dominate this fight. I feel like I'm going to finish this fight but if it so happens to go that route, I'll be dominating every second of the fight," Namajunas said.
"Just because Tecia is hard to finish, she does go to decision a lot so that will mean something to a lot of people. To me, it's another stepping stone to where I want to be and that's the belt. I'm more than happy to face this challenge and to get through it."
---
---