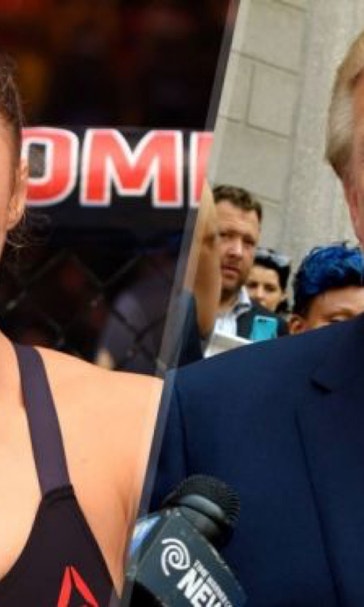 Ronda Rousey proud of her spot on Donald Trump's insult list
November 15, 2016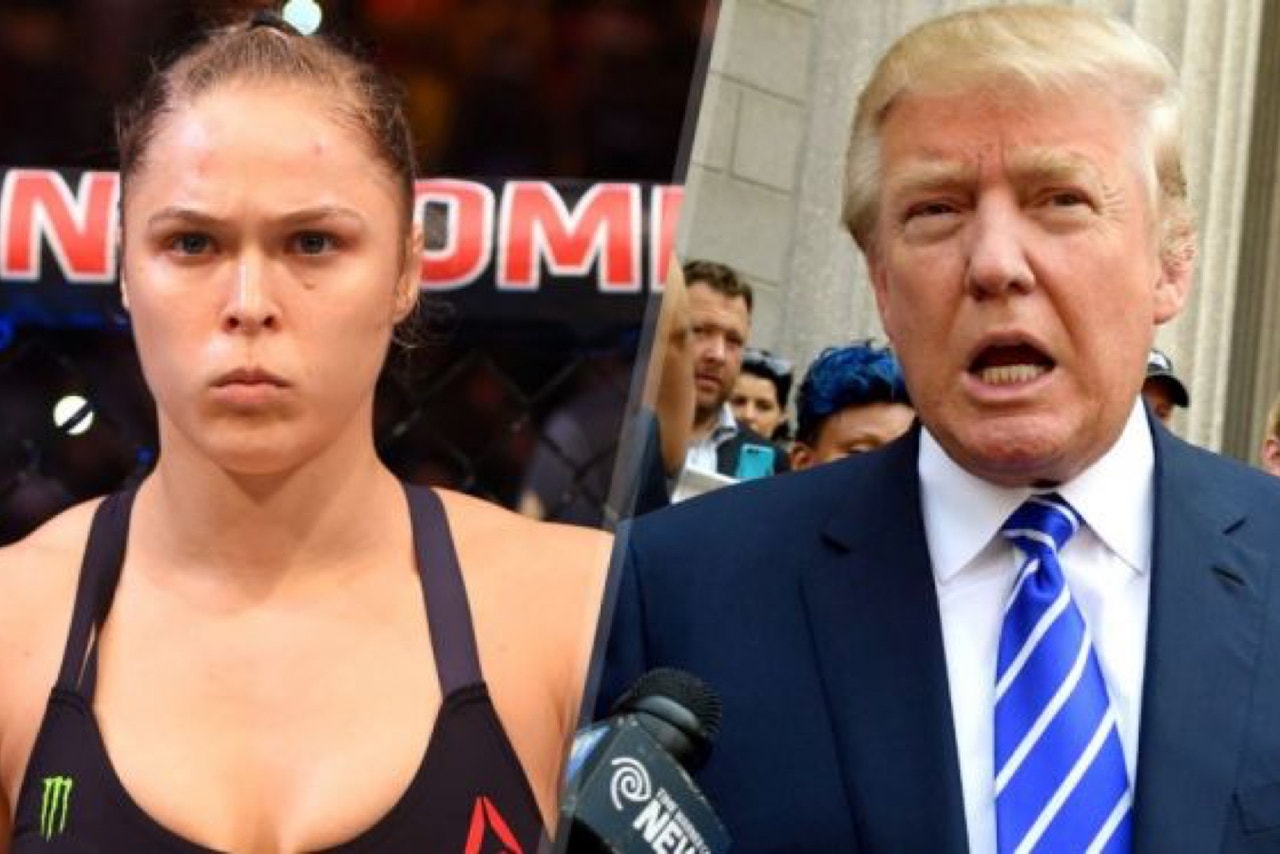 Ronda Rousey doesn't display her UFC championship belts but a tweet from president candidate Donald Trump might get a spot on her wall.
Last year, after announcing his candidacy, Trump said that Rousey 'liked' him but the former women's bantamweight champion quickly responded and said there was no way she would vote for the former host of "The Apprentice" to be president.
The response earned Rousey a nasty message from Trump after she lost her title to Holly Holm when he celebrated the defeat and called her "not a nice person."
Glad to see that @RondaRousey lost her championship fight last night. Was soundly beaten - not a nice person!

— Donald J. Trump (@realDonaldTrump) November 16, 2015
"I don't know exactly. I think he said I was going to vote for him and it was news to me. I just said I'm not voting for a reality TV star to be the president. It's all I said," Rousey said when speaking to Ellen DeGeneres this week. "So that makes me not a nice person. Those two things are related."
Fast forward to a year later and the New York Times compiled a list of all the people, places and things that Trump has insulted since announcing his candidacy and Rousey's name was on the list.
Rousey joined a ton of other celebrities, journalists, politicians and places — 282 in total — that Trump has targeted on Twitter since saying he was running to become President of the United States.
Rousey, who was actually a Bernie Sanders supporter during primary season, said that she now plans to frame that message from Trump and put it in a prominent place in her house.
"I'm going to frame it," Rousey said. "I put my belts on an ottoman, I put my feet on them but that's going to be on the wall."
---
---