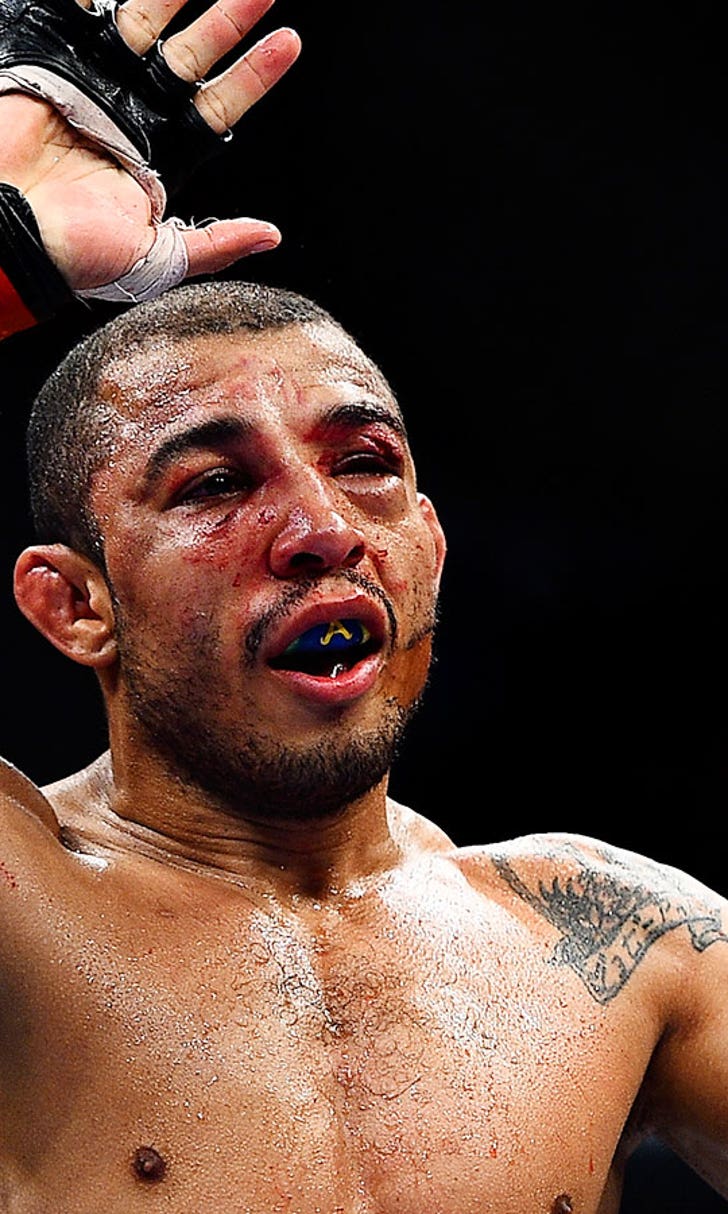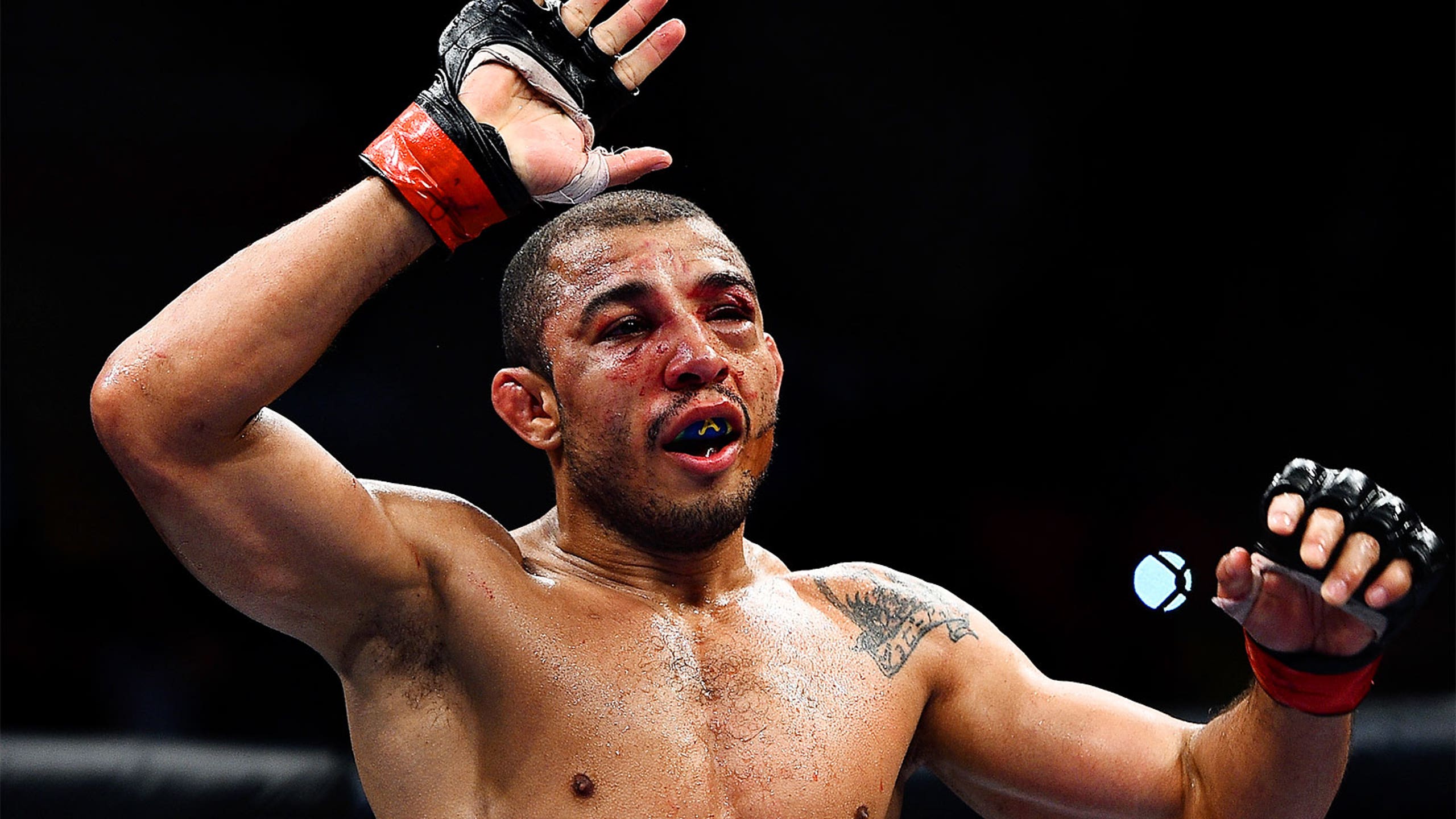 Morning Matchmaker: Who gets Jose Aldo next if Conor McGregor loses?
BY foxsports • October 26, 2014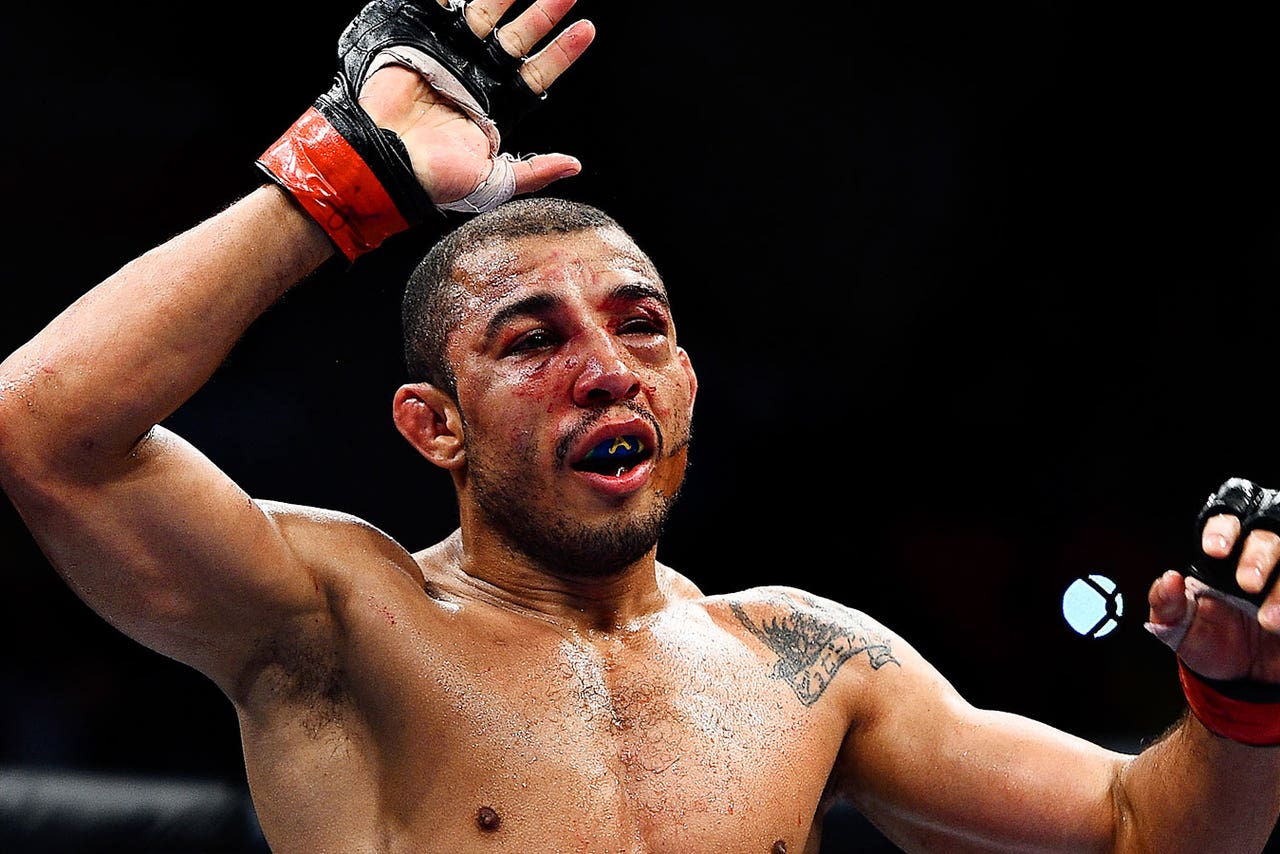 Jose Aldo is likely to meet Conor McGregor next for the UFC featherweight title. But what happens if McGregor loses to Dennis Siver in January?
Phil Davis looked great in beating Glover Teixeira. Will he get his wish of Anderson Silva next?
Fabio Maldonado rebounded after a knockout loss to Stipe Miocic. Who's next for the exciting Brazilian?
We'll try to answer those questions and many more below.
JOSE ALDO
Maybe the opponent was the problem all along. Aldo got pushed by Chad Mendes on Saturday night and pushed back even harder. The UFC featherweight champion looked clearly like the No. 2 pound-for-pound fighter in the world, which he hasn't always in recent fights. Aldo could have benefited significantly from participating in one of the best fights of the year. His stock is perhaps at an all-time high.
Who's next: Conor McGregor or Cub Swanson-Frankie Edgar winner
It's pretty obvious the UFC is targeting a featherweight title fight between Aldo and Conor McGregor. But McGregor is booked to meet Dennis Siver at UFC Fight Night on FOX Sports 1 on Jan 18 in Boston. Aldo-McGregor is the fight, obviously, if McGregor wins, which he should. If Siver pulls off the upset, the UFC will have to go with a back-up option and that's the Swanson-Edgar winner. They fight next month.
CHAD MENDES
Despite losing by unanimous decision to Jose Aldo on Saturday, Mendes has never looked better. He might not be the champion, but sometimes there are no losers after a fight like the one he and Aldo had. Mendes absolutely would be sellable in an Aldo rematch, especially after getting dropped by late punches after the first round.
Who's next: Ricardo Lamas-Dennis Bermudez loser
Mendes won't stray too far from top contender status. Conor McGregor is clearly the next man in line for Aldo, but Mendes is probably only two wins away from getting a rematch. And if McGregor beats Aldo, McGregor-Mendes would be a marketable bout. Bermudez and Lamas meet next month. The winner will be in good position and the loser won't fall too far. Either represents a fun stylistic matchup for Mendes.
PHIL DAVIS
Now, that was the Davis so many people had high hopes for over the last few years. Davis dominated Glover Teixeira with wrestling and continued to show his affable personality. The bout was also more exciting than most Davis victories, which isn't saying much. Davis remains one of the top light heavyweights in the world.
Who's next: Ryan Bader
No, it won't be Anderson Silva. Davis called out the former UFC middleweight champion Saturday night, but that bout makes little sense. Davis against Bader, however, is a pretty clear next fight to make. Coming into UFC 179, Davis was ranked No. 6 among 205-pound contenders and Bader was No. 7. Now, both former college wrestling All-Americans are coming off big wins. This one is too easy.
GLOVER TEIXEIRA
That was not Teixeira's greatest performance. The former light heavyweight No. 1 contender let Davis dictate the pace and that was a tactical mistake. Teixeira will fall a bit in the rankings and since he has already lost to champion Jon Jones, the UFC might put him on a different path: entertaining fights instead of contender ones.
Who's next: Dan Henderson
The UFC is likely going to run more than 40 events again next year and Henderson remains a solid draw. A bout between him and Teixeira could very well work as a FOX Sports 1 main event in Brazil, much the same way Henderson and Mauricio "Shogun" Rua headlined one of those back in March. Henderson is also still ranked No. 8 among contenders, while Teixeira was No. 4. That's an easy sell for the UFC.
FABIO MALDONADO
It was good to see Maldonado come back and get a win under his belt after getting starched by Stipe Miocic in 36 seconds back in May. Maldonado is one of the more entertaining fighters in the light heavyweight division and now he has won four straight in the weight class. He's also ranked No. 15 among contenders.
Who's next: Jan Blachowicz
Yes, Maldonado is technically ranked at 205 pounds. But as weak as that division is, Maldonado is not actually in title contention. What he does represent is an exciting gatekeeper to give to up-and-coming strikers. Maldonado can absorb an incredible beating and is a slick technical boxer. Blachowicz, coming off a win in his UFC debut, is a good kickboxer. That's a fun fight that would showcase both of their strengths.
DARREN ELKINS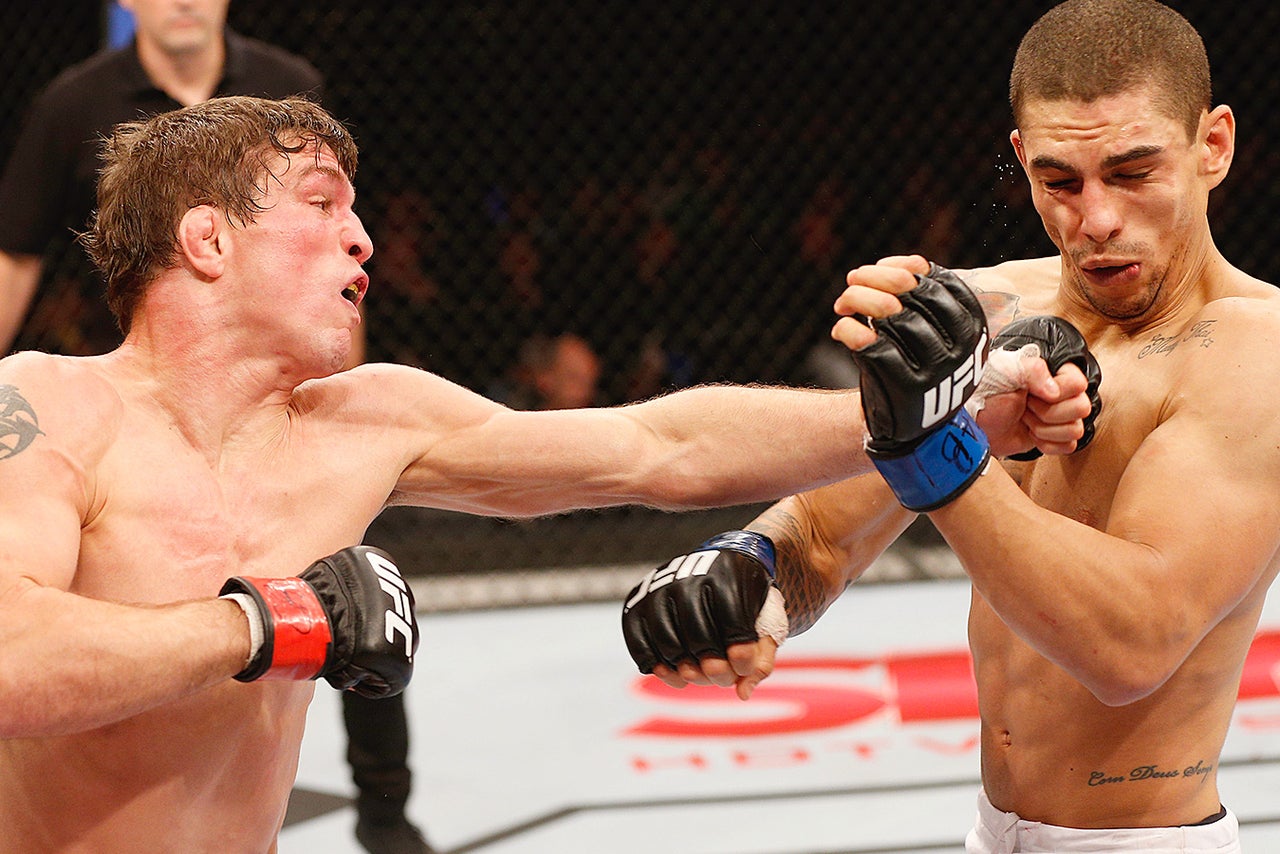 Darren Elkins (left) lands a left hand on Lucas Martins.
Elkins is the living embodiment of the wrestler test. Want to see if a prospect can excel at the top of the featherweight division? Give him Elkins and see how he does. Lucas Martins failed that test Saturday night. It wasn't pretty -- Elkins' fights usually are not -- but it was a rather complete victory. Elkins is a tough matchup for most.
Who's next: Thiago Tavares
Martins is a striker and Elkins completely suffocated him. He would have a much more difficult time with a top-notch grappler like Tavares, an athletic veteran who just moved down to 145 and looked good in his first fight there. If the UFC wants to see how Tavares will fare against the beasts near the top of the division, he'll have to go through Elkins. That's a better stylistic fight than Martins anyway.
WILSON REIS
Wilson Reis celebrates his submission win over Scott Jorgensen.
Reis at flyweight is extremely interesting. The Brazilian knocked off the durable Scott Jorgensen by submission after crushing him with a devastating body kick. Reis is a very strong and athletic grappler with some striking chops. In a wide-open 125-pound division, Reis has a chance to make some noise right away.
Who's next: Jussier Formiga-John Moraga winner
The top of the flyweight division is messy right now. Champion Demetrious Johnson will likely get the winner of next month's bout between Ian McCall and John Lineker. After that, it's up in the air. Moraga and Formiga meet in December, but Moraga has already lost to Johnson once. The winner of that bout would need one more win to get a title shot. That test could come against Reis, who should be ranked this week.
---
---