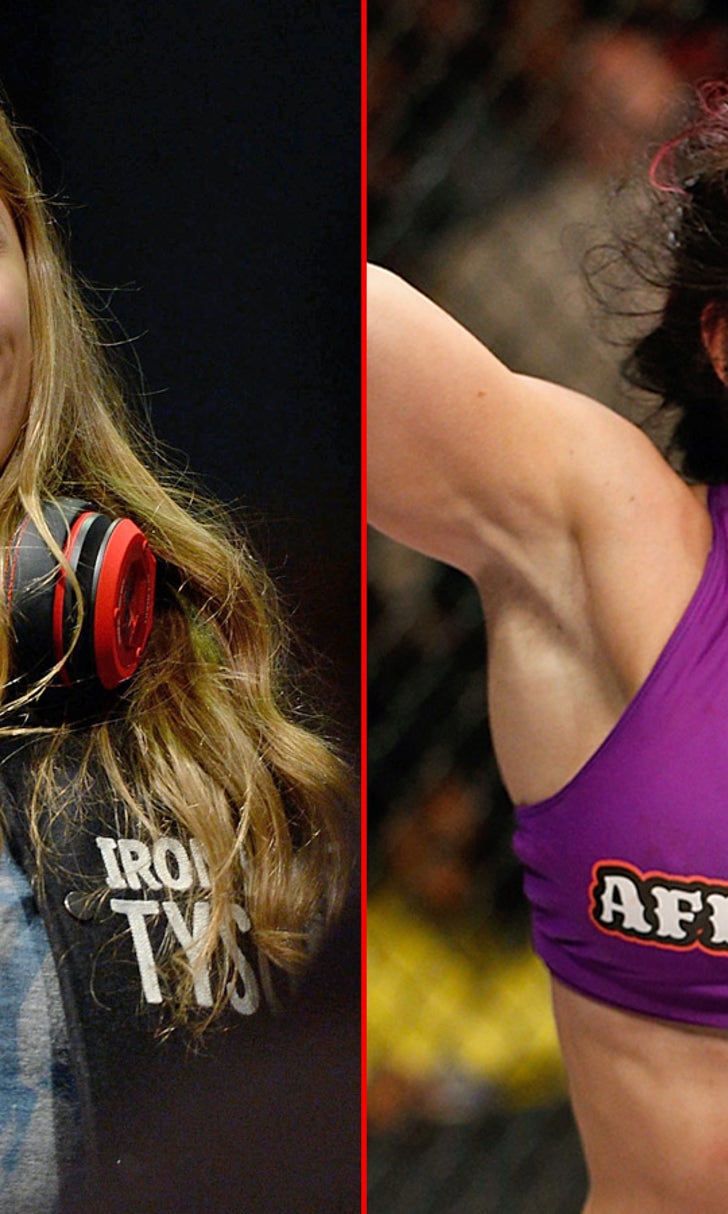 Morning Matchmaker: When Zingano returns, she should be next for Rousey
BY foxsports • February 24, 2014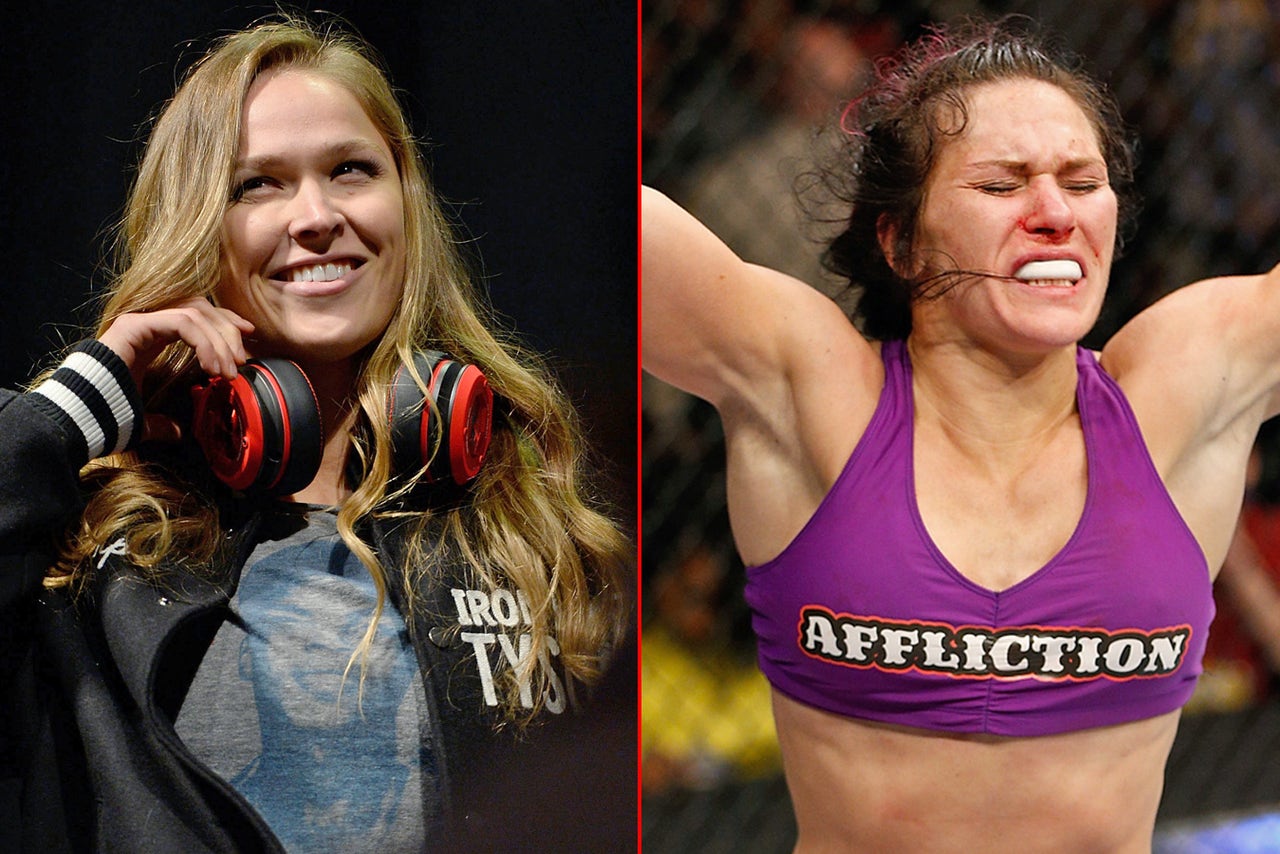 Sometimes a UFC event will leave us with more questions than answers.
After UFC 170 on Saturday night, we're left wondering who's next for Ronda Rousey and how much did a win over Pat Cummins mean to Daniel Cormier. Then there's the status of Rory MacDonald in the wide-open welterweight title picture.
We'll try to hash everything out below:
RONDA ROUSEY
Quick stoppage by Herb Dean or not, Rousey showed a little versatility with her first-round knockout of Sara McMann. We've seen her throw and armbar every opponent previously; this time she finished McMann with a knee to the liver. The UFC women's bantamweight champion threw some nasty elbows and vicious knees, which most women in her weight class don't have in their arsenal. Yeah, she's going to be a tough out for anyone. And that's the understatement of the day.
Who's next: Cat Zingano
It's not going to be Cris Cyborg, which UFC president Dana White made abundantly clear after UFC 170. Alex Davis is 3-0 in the UFC and she's certainly a contender. But Zingano has been the true next in line since April when she knocked out Miesha Tate. Zingano tore her ACL before she was able to coach against Rousey on The Ultimate Fighter 18. And then her husband, Mauricio, died in January.
It's been an awful time for Zingano and no one knows when she's coming back. But if she does return over the summer, which was her timetable before the tragedy, it makes sense for her to get the title shot. The Rousey-Cris Cyborg fight probably won't happen until the end of the year at the very earliest, if it ever happens at all.
SARA McMANN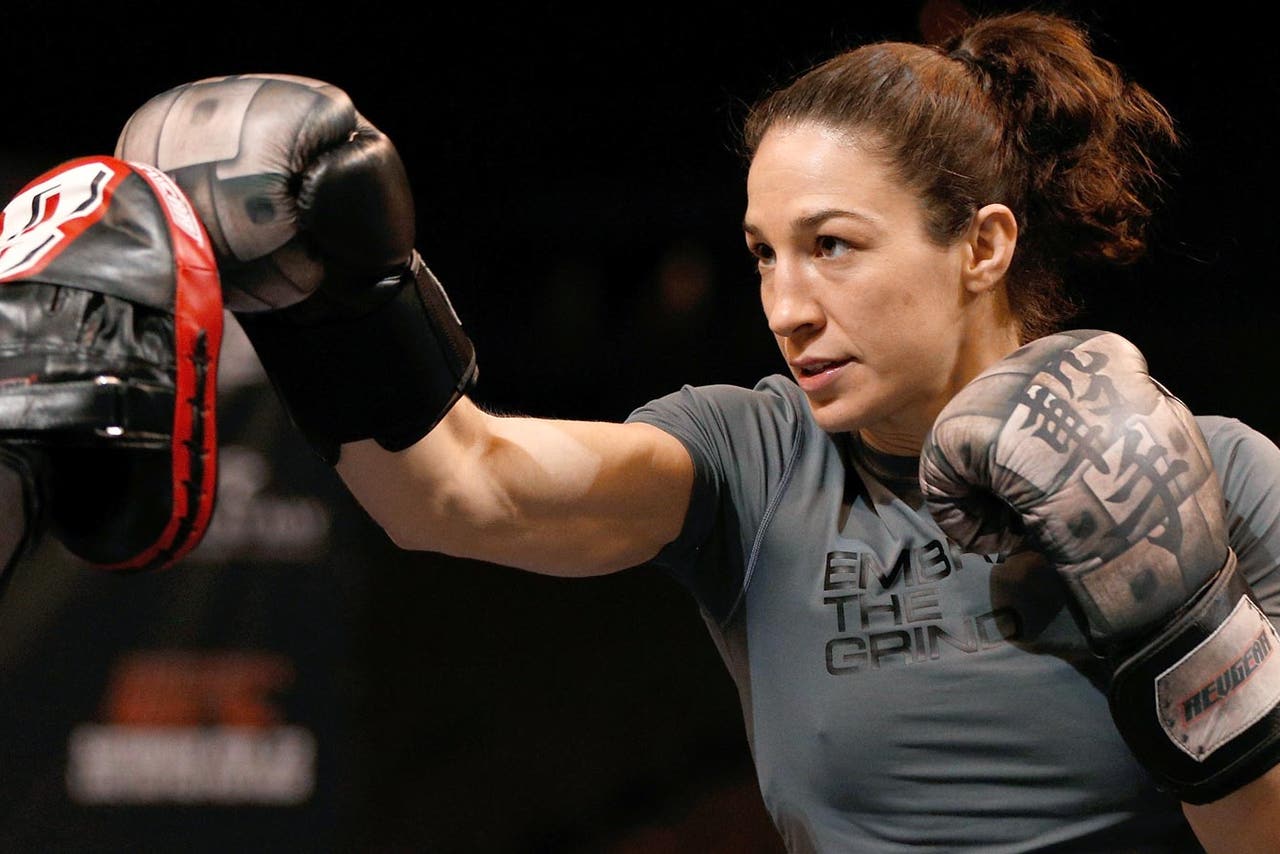 Sara McMann should get Jessica Eye next.
She was all class despite what she -- and many others -- felt was a quick stoppage by referee Herb Dean. And here's the silver lining: McMann is marketable for a title rematch, because of the amount of fans who believed the fight should have continued after Rousey hit her with a knee to the liver. She'll need to win another fight or two to get there, though. Starting with...
Who's next: Jessica Eye
Both are still on the raw side. Eye is a great athlete with plenty of tools and just needs to be harnessed. McMann is a decorated wrestler still transitioning to MMA. Eye, who lost to Alexis Davis on Saturday night, will probably struggle with McMann's grappling, but this would be a fun all-out battle. The winner would put herself right back near the top of the division.
DANIEL CORMIER
There was only one thing Cormier could really do Saturday night and that was smash Patrick Cummins, who was working in a coffee shop 10 days before the fight. Cormier accomplished that with a TKO in just over a minute. It was a no-win situation that the former heavyweight contender managed not to lose in his light heavyweight debut.
Who's next: Phil Davis/Anthony Johnson winner
Cormier was initially supposed to fight Rashad Evans at UFC 170. Evans got hurt a little more than a week out and Cummins was signed to step in. If Evans was healthy, he would make sense next for Cormier, but he's out at least another six months. Cormier is 34 years old. He needs to keep fighting. Davis and Johnson meet on April 26 at UFC 172. The winner makes a lot of sense to get Cormier in a title eliminator.
Light heavyweight champion Jon Jones still has to face Glover Teixeira at UFC 172 and then is likely looking at a rematch with Alexander Gustafsson. Of course, Jones would have to beat Teixeira and Gustafsson would need to beat Jimi Manuwa in two weeks at UFC Fight Night London. With the addition of Cormier to the division, 205 is as interesting now as it has ever been since Jones won the belt.
RORY MacDONALD
The first round was as bad as MacDonald could fight. The second and third were the epitome of how good he could be. It was a weird night for the Canadian welterweight, but he picked up a solid win over Demian Maia and kept his name alive in the division's title discussion.
Who's next: Hector Lombard/Jake Shields winner
Welterweight is all kinds of interesting right now. There's no shortage of contenders right now in the post-Georges St-Pierre era -- from Johny Hendricks to Robbie Lawler to Carlos Condit. Hendricks meets Lawler for the vacant title next month at UFC 171. Condit takes on Tyron Woodley at that event and you have to think he'll get the next title shot if he wins. That leaves MacDonald with a slightly lower-rung fight with either Lombard or Shields. Those two also fight at 171, which is almost like a mini 170-pound tournament.
DEMIAN MAIA
Demian Maia (left) slides down the welterweight ladder and should get the Carlos Condit/Tyron Woodley loser next.
Maia is that rare fighter in 2014 who can hang around in the upper echelons of two divisions despite being mostly one dimensional. The Brazilian's jiu-jitsu is suffocating, but he has so many holes in his game there's little chance he'll ever win a title in the UFC.
Who's next: Carlos Condit/Tyron Woodley loser
With the loss to MacDonald, Maia falls down the ladder a bit. But not that far. Condit and Woodley fight next month at UFC 172. The winner has a really good chance of getting a title shot. The loser is still top 10. If Condit wins, a Woodley-Maia matchup would be fascinating.
---
---