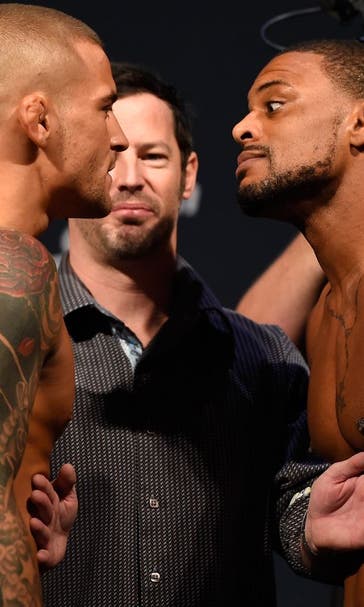 Michael Johnson drops the mic on Dustin Poirier after heated face-off
BY Jonathan Bradley • November 15, 2016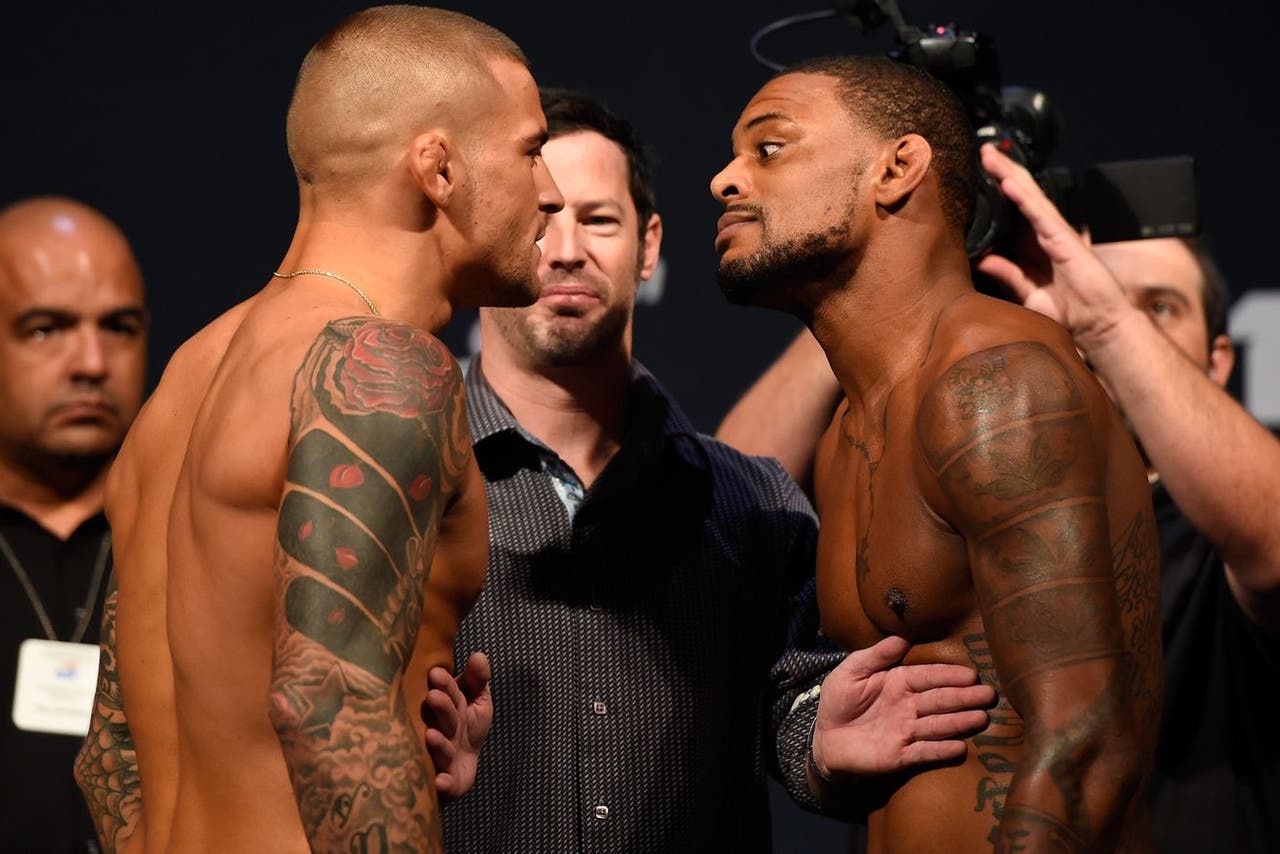 The UFC Fight Night Hidalgo main event fight between Dustin Poirier and Michael Johnson got a bit more interesting after a heated exchange between the two lightweights at Friday's weigh-in.
It's not unusual for fighters to trash talk during a weigh-in face-off, but they usually keep it to about 20 seconds before skedaddling off stage. But Johnson and Poirier nearly doubled that customary time period, culminating with Johnson trying to make Poirier flinch and Poirier shoving a finger into his Johnson's temple.
"The Menace" obviously was not a fan of the move, and when Jon Anik stepped in to get his thoughts on the mix-up, Johnson unleashed some verbal venom on Poirier.
"He's doubting himself. Bottom line is, the grim reaper has no words for his victim before he takes them -- I'mma (expletive) you up, boy." Johnson said before storming off stage.
The beef between these guys is real, and they both realize how much a win on Saturday night could help them in the crowded lightweight rankings. Tomorrow's main event is definitely going to be electric.
---
---