Michael Bisping hints at two more fights before retiring
Published
Jun. 8, 2017 1:36 p.m. ET

Michael Bisping can't wait to return to action later this year to defend his UFC middleweight title, but that fight may serve as one of the last of his entire career.

The 38-year-old British fighter is currently sidelined with a knee injury but says he absolutely plans to fight again before the end of 2017.

From the sound of things, Bisping is no longer planning on fighting former welterweight champion Georges St-Pierre but instead focusing on the winner of the upcoming interim title fight between Yoel Romero and Robert Whittaker.

Following that fight, Bisping only sees himself competing in the UFC one more time before calling it a career.

"My next fight, I don't know where it's going to be. It's probably going to be unfortunately not GSP [Georges St-Pierre]. It's probably going to be the winner of [Robert] Whittaker and [Yoel] Romero. I don't know where that fight's going to be and I see myself winning that fight because I see Whittaker winning that fight and I see myself beating Whittaker. If Romero wins, I see myself beating him as well. But I firmly believe that it will be Robert Whittaker," Bisping explained on his "Believe You Me" podcast this week.

"Win or lose that fight, I'll probably have one more and I want that to be in London or Manchester or the U.K. I want it to be in England. I want to have my last fight, I want to say farewell. The fans for me in England have treated me so well, they really have. The MMA fans out there have really embraced me as one of their own of course and it made a different in my career. So I want my last fight to be in England."

WARNING EXPLICIT LANGUAGE

https://youtu.be/kZnlMC78gao

While nothing is certain, Bisping looks at his career trajectory where he's been competing in the UFC since 2016 and currently holds the record for the most wins in UFC history (20), but he knows he can't do it forever.

That's why he's putting a targeted end date in two more fights before retiring from the sport.




"Whether or not I win my next fight, which I plan on winning and believe I will, then I want to have one last fight in England, hopefully defending my belt for the third time and then probably call it a day," Bising said. "I mean that isn't set in stone but in my mind that's kind of where my head's at."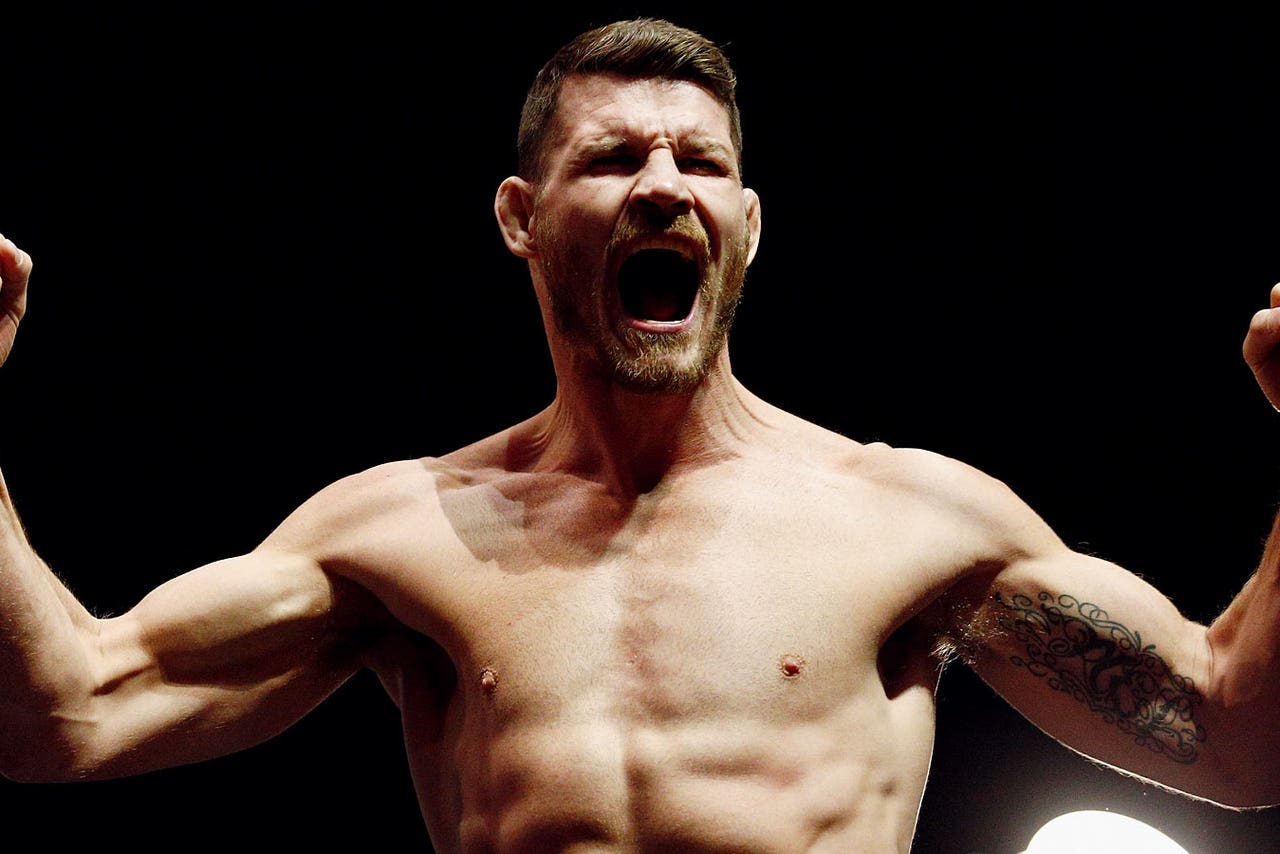 The conversation about his retirement started by discussing Vitor Belfort's recent win over Nate Marquardt at UFC 212 and how he said afterwards that he believes he still has at least five more fights left in his career.

As much as Bisping could still compete at the highest levels after two more fights, at some point he knows it has to be enough to walk away.

"At the end of the day, you can't do this forever," Bisping said. "Any sport you've got to know when to walk away, which is probably what Rashad Evans was talking about with Vitor [Belfort] on the post-fight show. Even though he got a win, it wasn't the best win. Maybe you need to know when to walk away."

To plan for his career after fighting is finished, Bisping has been taking numerous acting roles including an appearance on the recently revived "Twin Peaks" on Showtime as well as a starring role in the new boxing biopic "My Name Is Lenny".

Bisping has seen plenty of horror stories of fighters who walk away from the sport only to see their bank accounts drained a few years later so that's why he's been so committed to setting himself up before he ever comes close to hanging up the gloves.

"That was always something that always scared me about being a professional athlete, being a professional fighter, you see athletes, fighters in particular all over the world, that maybe once upon a time they were hot [expletive]. They had the world at their feet. They stopped fighting and it all comes crashing down and they end up broke and this and that," Bisping said.




"To be honest that does scare me. People say sometimes that I'm distracted. I'm not distracted. I'm being smart. I'm capitalizing while the iron is hot. That's why I'm trying to do movies, I do the podcast, I do a radio show, I work on FOX, I have a gym, I have a lot of things going on. That's because when I'm done, I want to be set up."




For now, Bisping is still 100-percent committed to fighting as he continues to recover from the knee injury that has kept him out since last October when he defeated Dan Henderson for the first defense of his middleweight title.

"I am very, very hungry to compete," Bisping explained. "It's been a while now for me, what is it we're in June, so it's been like seven months since I fought so for me that is a long time. Throughout my career, I've always been very, very busy and I'm getting that itch. I really am. I want to get in there, I want to fight.

"People talk [expletive] say I'm running and all this type of stuff. Fact of the matter is I'll be back in there pretty soon, hopefully. By the end of the year, I will fight, that's a guaranteed fact. As I say, it's been a while and I'm getting that itch and I want to fight."


---
---