Max Holloway blasts Jose Aldo, explains why he's not fighting at UFC 208
BY Damon Martin • December 21, 2016
Max Holloway wasted no time responding to a number of accusations made by Jose Aldo after he revealed that the two featherweight champions were no longer meeting at UFC 208 in Brooklyn on Feb. 11.

It all started late Tuesday night when Aldo spoke in an interview where he claimed that Holloway already knew about their proposed fight long before he stepped into the cage with Anthony Pettis on December 10.

To make things even worse, Aldo then said that Holloway started backtracking immediately after winning and ultimately turned down the chance to face him at UFC 208.

Speaking exclusively with FOX Sports, Holloway fired back at Aldo by first clearing up any rumors that he knew about the UFC 208 date before he fought in Toronto in December. Holloway says he only found out about the proposed date with Aldo in Brooklyn after UFC president Dana White told him about the matchup just seconds after he TKO'd Pettis in the third round.

In that moment, Holloway admits that he was happy to accept the challenge but soon afterwards he realized that to fight Aldo on Feb. 11, he'd have to get right back into fight camp with less than two months to prepare for the showdown.

"I don't know what the hell he's talking about," Holloway said. "Telling me I knew before the fight — I didn't know (expletive) before the fight. When they told me in the cage after I won that they wanted the fight Feb. 11, I thought it was 10 weeks away so I'd take two weeks off and then have an eight week camp to get ready for him. Then after everything, my adrenaline was on high and was going crazy, they got me hyped and I said what I said and then I figured out it was eight weeks so I was like holy (expletive) that's fast but I said that's OK we can do this."

Unfortunately the next morning Holloway dealt with the after effects of his 10-minute plus battle with Pettis, which included a severely swollen ankle that the UFC encouraged him to get checked out.

"The next morning I woke my (expletive) ankle was swollen as an elephant's leg. I told the UFC ASAP what was up and I don't know why they didn't announce it, but I went to the doctors as soon as possible and I was told I can't do nothing for four to six weeks," Holloway explained. "No contact, no nothing on my ankle. I can't be kicking, I can't be doing anything. I found out a re-injured an old injury in my ankle and I let them know I'm out four to six weeks.

"I guess he's coming out taunting and running his mouth but at the end of the day if I wasn't injured I'd fight his ass any day of the week. I'd fight him tomorrow."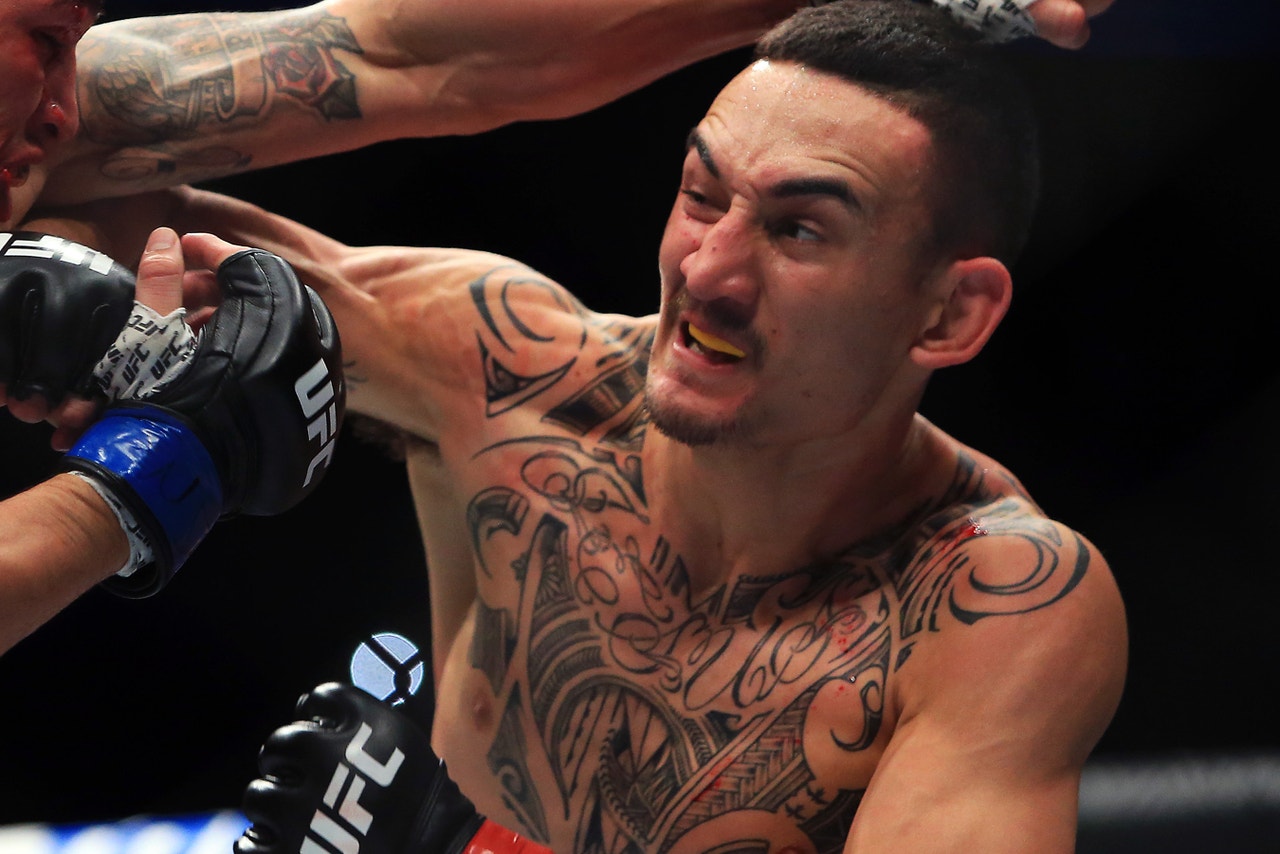 Holloway then turned his attention to Aldo's accusations when talking about his ankle injury considering how many times the Brazilian has pulled out of bouts himself in the past due to one kind of ailment or another.

He also blasted Aldo for claiming that he's never turned down a fight after Holloway says he clearly opted out of the chance to face him at UFC 205 or UFC 206 and ultimately it was Pettis who ended up in the bout instead.

"This guy is the last guy who should be talking about injuries. This mother (expletive) is the last guy that should be talking about injuries and being able to fight," Holloway said. "He wants to talk about he never turned down an opponent in his life and he don't pick his opponents. I can clearly — he said this, not me — he got offered to fight me. He got offered to fight me at (UFC) 205 and 206 and he would not fight me. He said he would rather fight Anthony Pettis and then he didn't take that fight either. He's saying 'I don't turn down fights' — go ask Sean Shelby if Max Holloway ever turned down a fight. I never turned down a fight in my life.

"This guy turns down a fight and he's blaming his coach? Come on, get out of here. My coach didn't want me to fight on Feb. 11 but I'm going to do what I'm going to do. I love my coaches but at the end of the day I need to get in there and do the damn thing and they respect that. Feb. 11 I wanted to fight, and then I go to the doctors and I have an injury. It would dumb of me to take a fight with Jose Aldo and I can't train four to six weeks. This guy is seriously gone in his head. I fought 10 times in the last three years. How many times did he fight? Let's compare."

Holloway says if Aldo's requirement of turning down a fight is suffering an injury than he's done the same numerous times in the past. Holloway points out Aldo's history with injuries where he's been forced out of several contests in the pasts including the original 2015 bout with Conor McGregor at UFC 189 before finally returning six months later.

"He says he never turned down a fight — you never showed up to six of the fights," Holloway said. "Great you never turned down a fight, now show up to the damn things. You pulled out of six fights. I don't know he prides himself on 'I never turned down a fight' but then didn't show up for six fights. Get out of here with that talk.

"That's the thing pisses me off. This guy's trying to run my name through the mud. I never turned down a fight. I have more wins on this 10 win streak than he has wins in the UFC.  This guy should calm down."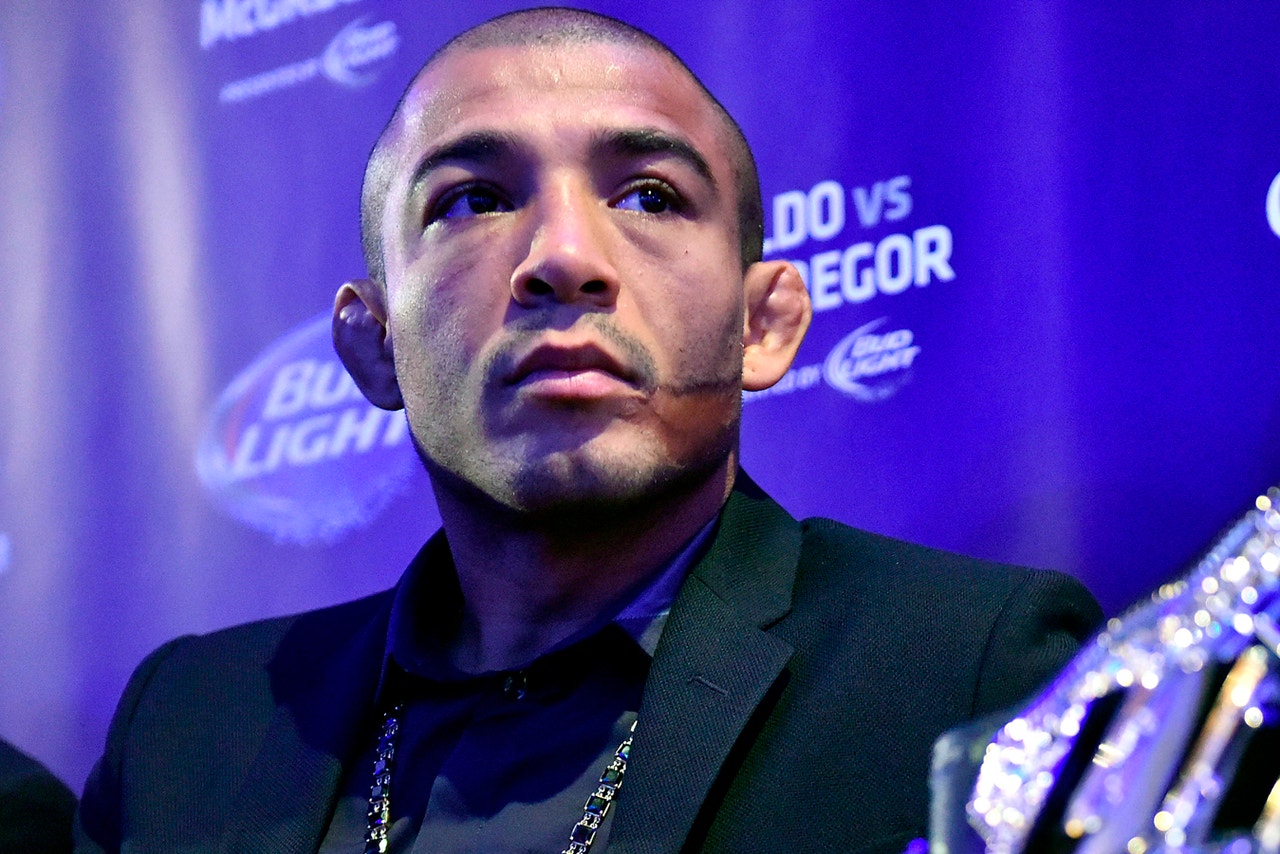 Holloway says there's proof of Aldo hand picking opponents as well, especially after his interview in September where he said he preferred fighting Anthony Pettis because it would "sell a lot more" than the matchup with the new interim featherweight champion

"He's saying he never turns down a fight, he never chooses his opponents," Holloway said. "This is his words 'I would rather fight Anthony Pettis than Max Holloway because Max Holloway is a harder fight and Anthony Pettis is a bigger draw so I'll just go the easier route'. Those are his own words.

"This guy's stupid. I can use this guy's words against him."

Holloway makes it clear that at no point did the UFC actually send him a bout agreement to face Aldo on Feb. 11 because he informed the promotion about his injured ankle immediately after the fight with Pettis.

As much as Holloway wanted the fight to happen as soon as possible, doctors advised him against physical contact of any kind for the next four to six weeks, which clearly prevents him from fighting at UFC 209.

Holloway believes that's part of the reason why Aldo is talking now because he knows the fight isn't going to happy on Feb. 11 so he's been spared for the time being. Holloway says he's been calling out Aldo for months but only after he's injured and unable to compete for a couple of months does the Brazilian finally open his mouth to say something.

"I respect he's a legend, he's a legend of the sport but he has seven title defenses and he pulled out of six of them. He's almost got the same amount of pull outs as he does defenses. You tell me what's going on. I never pulled out of one fight in my life. I took short notice fights. I'm the most active guy in the division," Holloway said.

"It's so funny. Aldo's running his mouth now. I was running my mouth about him and he didn't say (expletive). Then he finds out I can't fight because I'm injured, he decides to open his mouth and run it. Get the hell out of here. He's a little loud mouth now that he knows I'm not going be standing across the cage from him."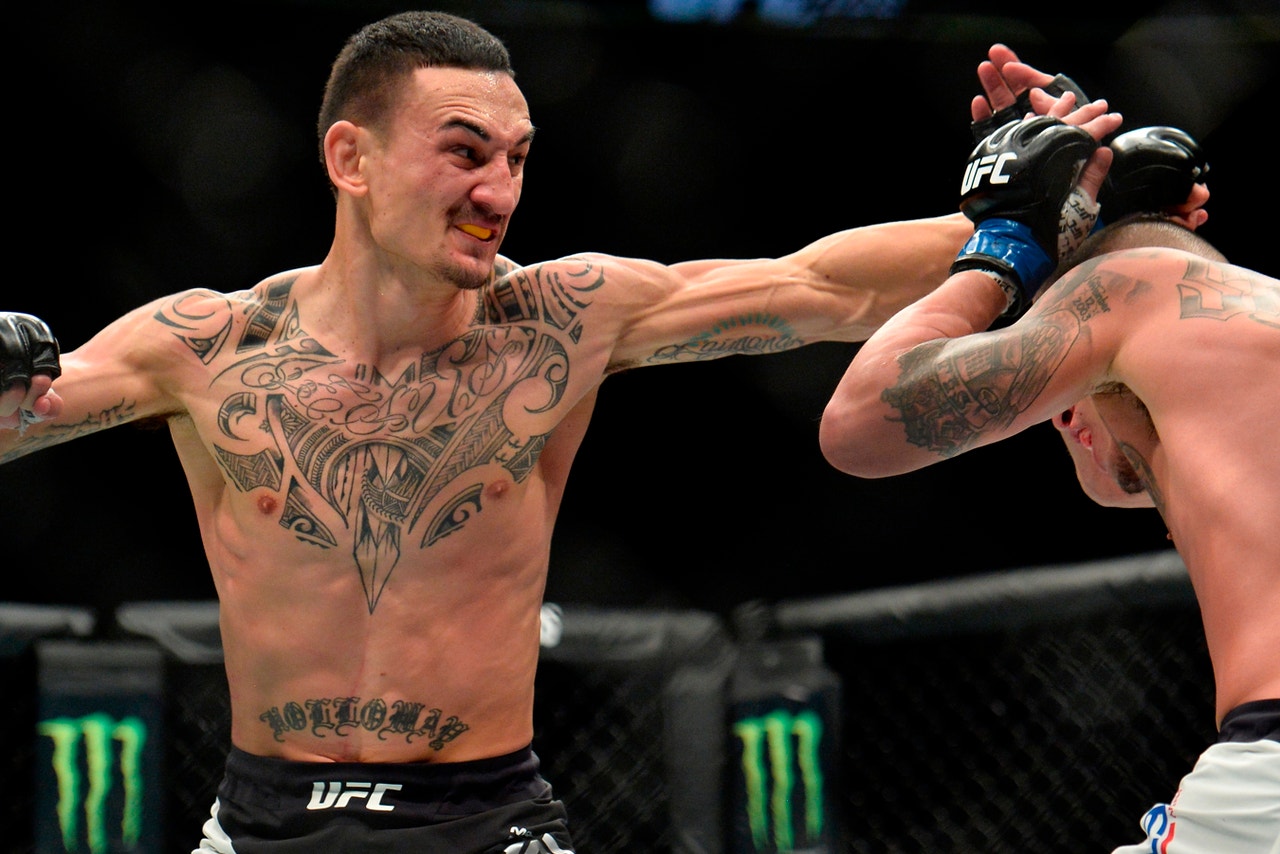 Aldo also stated that he's now in negotiations for an interim lightweight title fight in March against an unnamed opponent while current champion Conor McGregor is taking a hiatus from action. It appeared that a lightweight battle was brewing between No. 1 ranked Khabib Nurmagomedov and No. 2 ranked Tony Ferguson for a card in March, but based on some recent exchanges on Twitter it appears that fight has been put on pause for the moment.

It's possible Aldo is being discussed as an alternative to fight either Nurmagomedov or Ferguson or he might be a pawn used to force the hand of the other opponent to accept the terms that have already been offered. Either way, Holloway isn't concerned with what Aldo is saying or doing right now because he knows he will eventually get his hands on him to settle their score in the Octagon.

"Maybe this guy's trying to stay relevant and make noise," Holloway said about Aldo. "Maybe the UFC told him he could fight Conor (McGregor) and he didn't get to fight Conor so to make it up to him they're saying he can try to do the same thing (and win two titles). I don't care. I'm going to fight him.

"I've got my golden ticket to fight him and I can't wait to go out there and get it done. I know how I worked to get here. I'm the more active one. This guy can runs his mouth as much as he likes but I'm going to see him sooner or later."

As far as a timeline to return to action, Holloway says he's currently looking at April or May once his ankle is healed and he's able to get back into the gym for a training camp. He says considering all the times Aldo was sitting on the sidelines due to injury while his past opponents fell by the wayside, he'd be the first fighter to understand what it takes to recover before returning to action.

"I want to make sure I take care of this injury, heal up and then maybe beginning of May or the end of April if that works. With injuries, I've been able to heal pretty quick but they told me four to six weeks so we'll see how it is," Holloway said.

"The thing that blows my mind, Aldo makes guys wait for months. Some guys who are supposed to fight him don't even get to fight him. Erik Koch was supposed to fight him and Aldo got hurt. This guy makes people wait for months and months and he's yelling at me? Get out of here. I didn't even have a contract and you're getting salty at me? You have contracts and you're pulling out of them. Pulling out of a fight is just like not taking a fight."

Holloway closed his tirade with one final message sent directly to Aldo ahead of their meeting in 2017. Holloway isn't sure when he'll finally get the chance to step into the cage with him, but he knows when he does it will be Aldo's reckoning.

"Keep digging yourself a hole because one day you're going to be standing across the cage from me and you'll realize you're not better than me in every aspect of MMA and you'll start folding. Get your mind ready. Get ready for disappointment. Cause the day we step into the cage together you're going to find out," Holloway said.

"He retires and then unretires and now he wants to call the shots? Mother (expletive), your belt was handed to you twice. He can go ahead and wait. I had to fight for mine. Get out of here with your crazy talk. Stay healthy and you're going to see 'Blessed' in the New Year."


---
---