Khabib Nurmagomedov threatens to break Tony Ferguson's arm at UFC 209
BY Damon Martin • January 23, 2017
Khabib Nurmagomedov doesn't need to make things personal to motivate him for a fight, but he plans on sending a very strong message with his performance against Tony Ferguson at UFC 209.

The top two lightweight contenders are scheduled to meet on March 4 with an interim title on the line with the winner likely moving on to face current champion Conor McGregor in a unification bout later this year.

Nurmagomedov and Ferguson have been scheduled to meet on two previous occasions with injuries to each fighter preventing the bout from taking place.

Now they are finally scheduled to square off at UFC 209 and the simmering bad blood shared between the two of them seems to stem from professional competition more than any thing else as they vie for the top spot in the lightweight division.

Of course, judging by Nurmagomedov's threat -- Ferguson might take the result personally.

"If you watch when I fight dos Anjos, Michael Johnson, Darrel Horcher, these guys are my opponents but he's a little bit different than other guys. I want to break his face because I want to teach him respect," Nurmagomedov said about the fight with Ferguson. "When I fought with Michael Johnson, when I took his arm for the kimura, I can break it but I go very slowly, be careful because I don't want to give him injury. Because I understand (the) fight was finished. I need only to go a little bit slowly and he tapped.

"If Tony Ferguson gives me this arm, I'm going to break his arm like Frank Mir-(Antonio Rodrigo) Nogueira."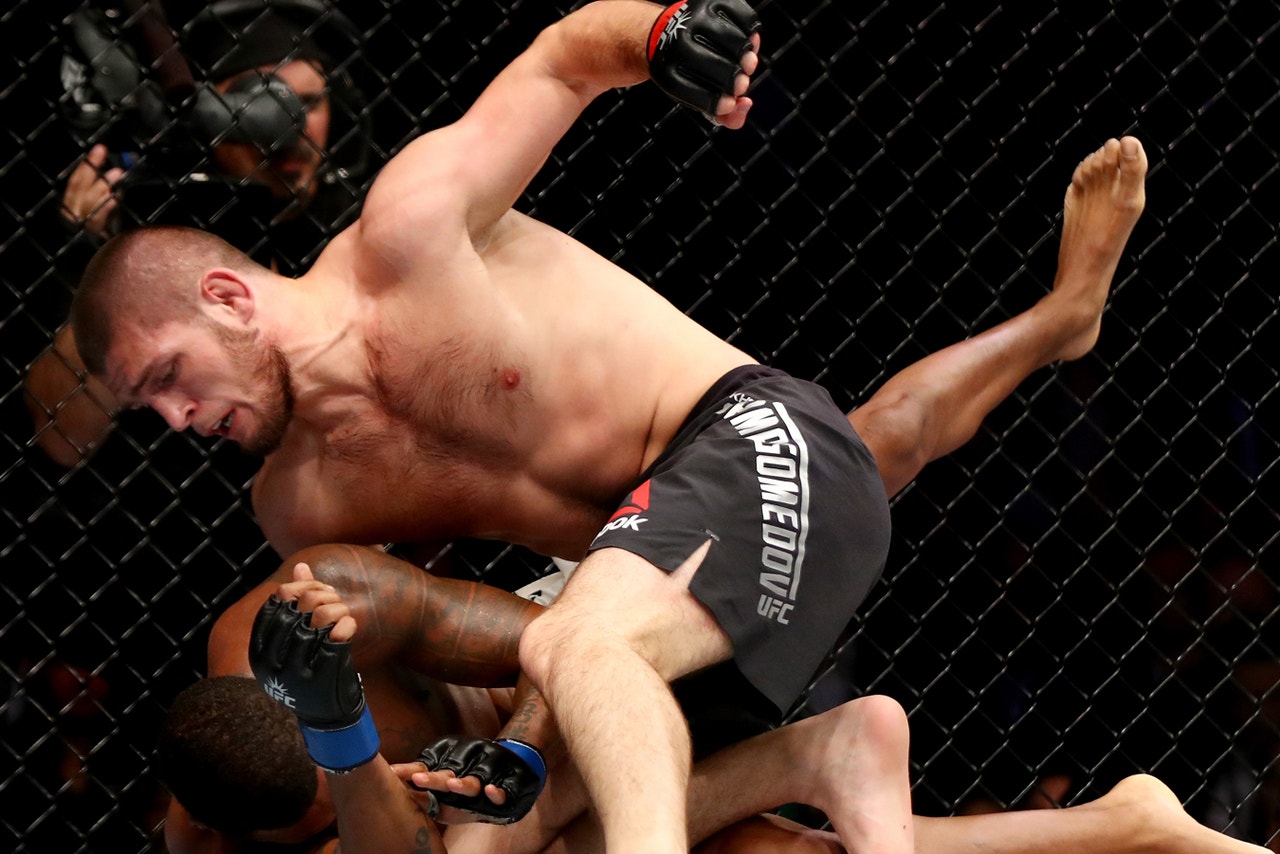 While Nurmagomedov is clearly gunning to hurt Ferguson when they fight, he won't deny that the No. 2 ranked lightweight earned this position with an impressive string of victories.

Ferguson has won nine fights in a row including victories over former lightweight champion Rafael dos Anjos as well as deadly Muay Thai striker Edson Barboza during his recent streak.

Nurmagomedov won't take away any of the accomplishments that Ferguson has earned over the past few years while rising up the lightweight ranks, but he also cautions the former "Ultimate Fighter" winner that he's facing a new kind of competition on March 4.

"Yes he's an impressive fighter. He all the time fights, UFC gives him 'Performance of the Night' but he never fights with fighters like me," Nurmagomedov said. "He all the time fights with striking guys like (Rafael) dos Anjos, Josh Thomson, (Edson) Barboza, these guys are all striking guys. I am completely different fighter. He has to stay ready because I'm going to do what I do all my life, all my career. I'm going to do.

"He has to change something. Because he has to work takedown defense, he has to work to get up, he has to work to defend my ground and pound. He never had to do this -- now he has to do this. Because if you don't do this, I'm going to break his face, finish him maybe a kimura, break his arm so he has to stay ready."

As much as Nurmagomedov says he wants to teach Ferguson some respect when they finally face off at UFC 209, he's not too concerned about how he's perceived by the public ahead of his fights.

Nurmagomedov believes his record speaks for itself and after he dismantles Ferguson in March followed by a lopsided win over McGregor later this year, no one can deny that he truly is the best lightweight fighter on the planet.

"I don't think about 'oh I'm finally getting my respect' because I don't care about this," Nurmagomedov said. "Because I don't think too much about (being) famous, (being) popular, I don't think too much about this.

"I have fight March 4, I'm going to take this belt. After March 4, fight with Conor (McGregor), finish both of them and you can't become like this. I have. 26-0, 10-0 in the UFC, UFC lightweight undisputed, undefeated champion. This is crazy but I can do this."


---
---