Khabib Nurmagomedov taunts Eddie Alvarez, sends Conor McGregor a message
November 15, 2016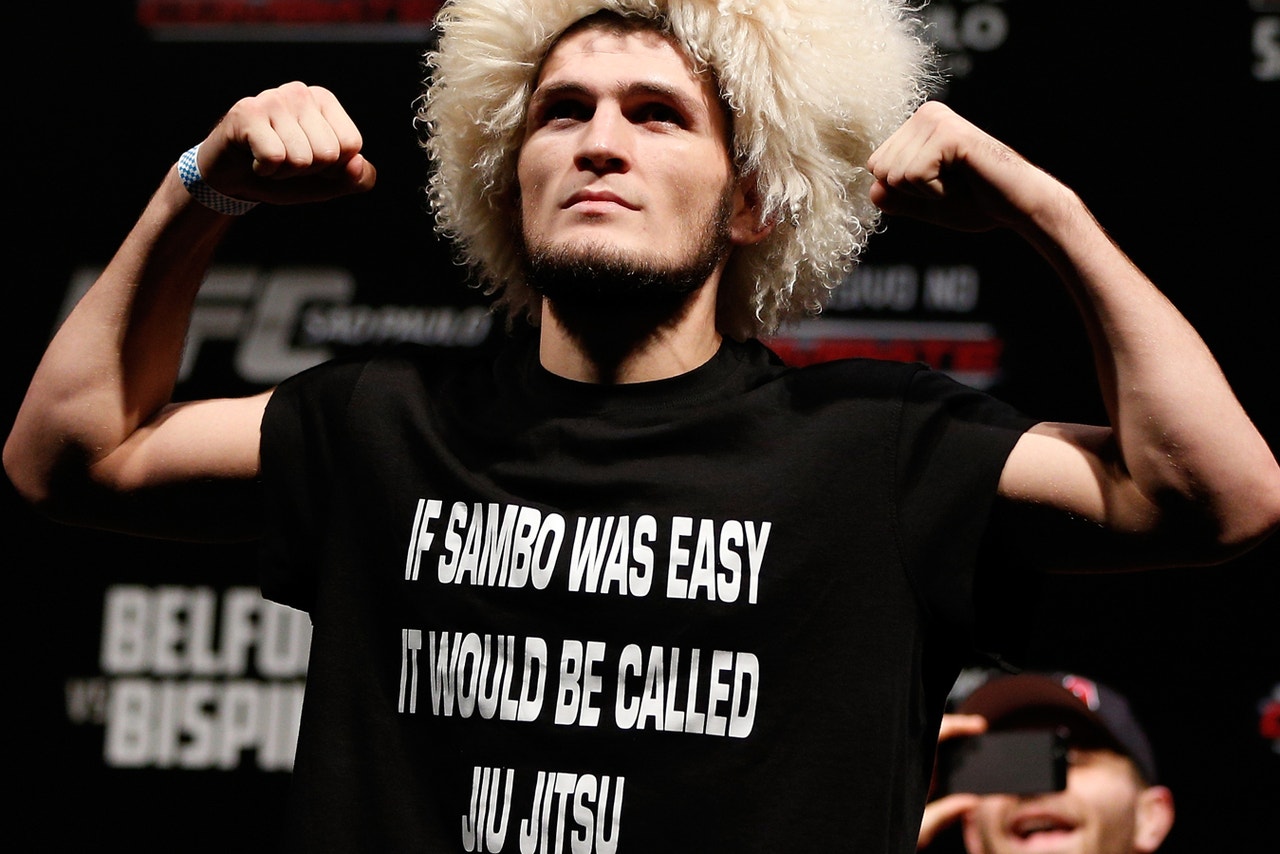 Khabib Nurmagomedov is tired of waiting.
The No. 1 ranked lightweight contender has been offered a fight against Eddie Alvarez at either UFC 205 in New York or UFC 206 in Toronto, but he's growing impatient as the current 155 pound champion still hasn't signed the contract.
UFC president Dana White officially declared Nurmagomedov next in line for a shot at the title earlier this week and ever since then the undefeated lightweight contender has been taunting Alvarez via Twitter.
On Thursday night, Nurmagomedov took aim at Alvarez once again while also releasing signed contracts showing that he has actually been offered the fights and he's just waiting on the lightweight champion to put his name on the dotted line.
Nurmagomedov has a perfect 23-0 record as a professional while going 7-0 in his UFC career including a victory over former champion Rafael dos Anjos.
Prior to the announcement that Nurmagomedov was the next in line to earn the title shot, current featherweight champion Conor McGregor was rumored as the likely opponent to face Alvarez at UFC 205 in New York.
While it appears that fight is now off the table, it never sat well with Nurmagomedov that McGregor would leapfrog him into title contention without a single fight at lightweight since coming to the UFC.
Now Nurmagomedov has a message for McGregor in a statement released to FOX Sports late Thursday by his manager as he awaits word on his lightweight title fight.
The UFC is expected to announced the full card for the historic show in Madison Square Garden this Tuesday with no clear indications on which fight will serve as the main event.
There was a supposed "deadline" set for Alvarez to sign the contract to fight Nurmagomedov in New York, but that passed days ago and so the bout was then shifted to UFC 206 in Toronto on Dec. 10 instead.
Now it seems like a waiting game as Nurmagomedov anticipates his lightweight title shot to come sooner or later whenever Alvarez is willing to sign the deal.
[pullquote align="center" attribution="— Khabib Nurmagomedov to Conor McGregor"]I promise I become the lightweight champ, I promise all the lightweight fighters, Conor is not going to fight for the belt. He's going to have to earn it. From the bottom up.[/pullquote]
---
---