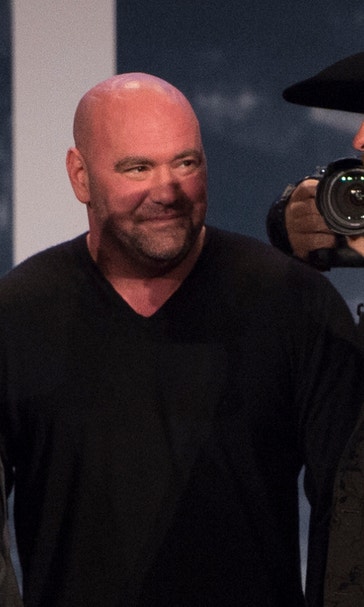 Kelvin Gastelum reveals Donald 'Cowboy' Cerrone's biggest weakness
November 15, 2016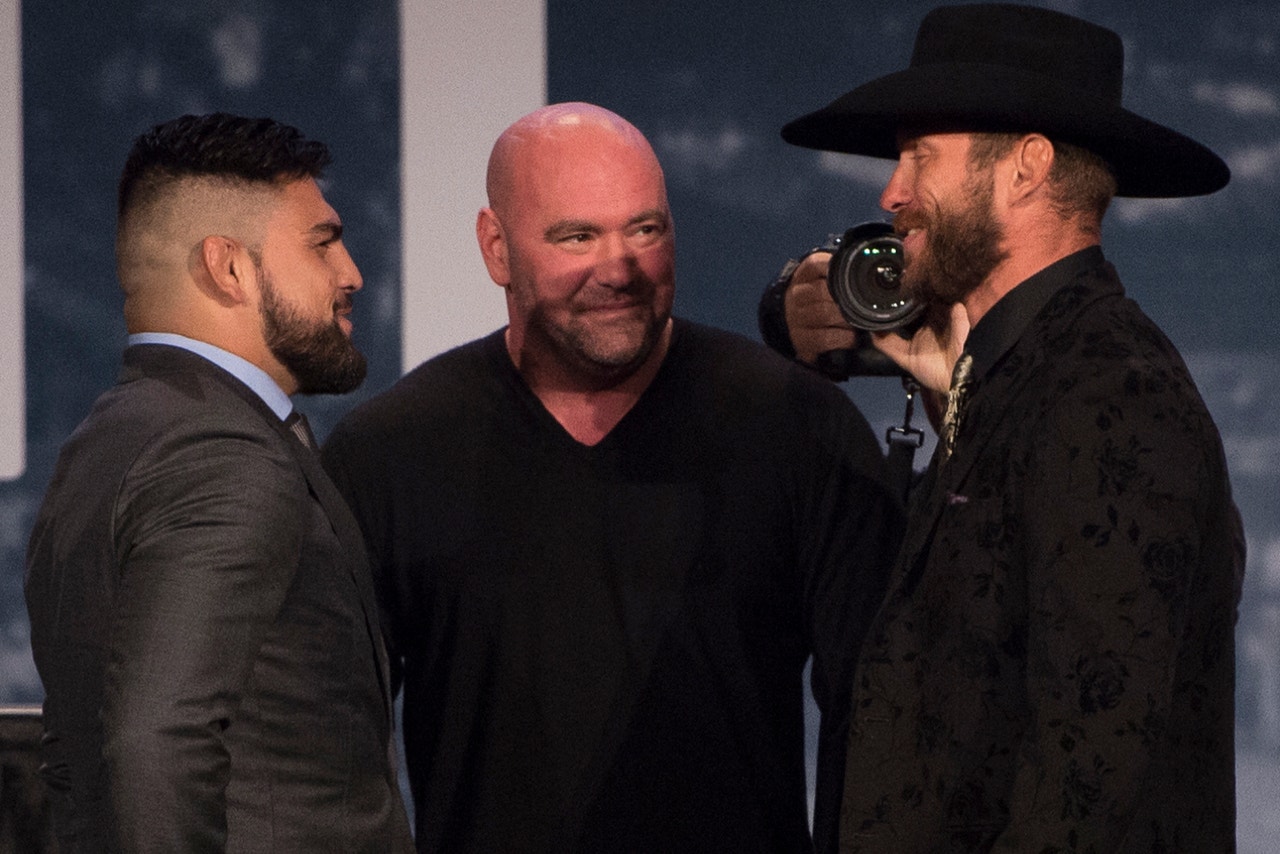 Kelvin Gastelum knew when he started training with legendary coach Rafael Cordeiro a year ago that he had found the person who would one day lead him to the UFC welterweight title.
Gastelum has evolved exponentially while working with a coach who helped develop legends like Mauricio "Shogun" Rua and Wanderlei Silva while also recently working with champions like Rafael dos Anjos and Fabricio Werdum.
Of course, Gastelum was happy with the results from Cordeiro and his team at Kings MMA long before he got the call to fight Donald "Cowboy" Cerrone, but the partnership between coach and student was also a perfect match to help him for this ultra important bout at UFC 205.
Cordeiro has personally overseen the training and strategy sessions to beat Cerrone before as the coach for dos Anjos so he had plenty of insight to pass along to Gastelum when the UFC offered him the fight for Nov. 12.
"They've figured out a formula on how to beat him," Gastelum said when speaking to FOX Sports. "They've beat him twice and Master Rafael Cordeiro, I told him 'what do you think about this fight?' He said 'no problem, we beat him twice, we'll beat him again.' I'm feeling pretty good."
According to Gastelum, the one glaring weakness that has continuously haunted Cerrone throughout his career is an inability to deal with left-handed fighters.
Gastelum points to several fights during Cerrone's tenure with the UFC when he's faced southpaws in the past and ended up with lopsided losses. As it so happens, Gastelum is a southpaw with good boxing and a lot of pop behind his punches.
"Donald doesn't do very good against southpaws. I believe he's about 2-5 against southpaws," Gastelum said. "Only wins against Benson Henderson and Rick Story recently and he's had problems against Nate Diaz, against Rafael dos Anjos twice, against Benson Henderson twice, so he's had problems with southpaws that give him trouble.
"I think I'm a bigger, stronger version of Rafael dos Anjos. I can come forward with that same style of pressure, except I'm going to be faster and stronger than Rafael was."
The last time dos Anjos fought Cerrone the bout ended in just 66 seconds by TKO.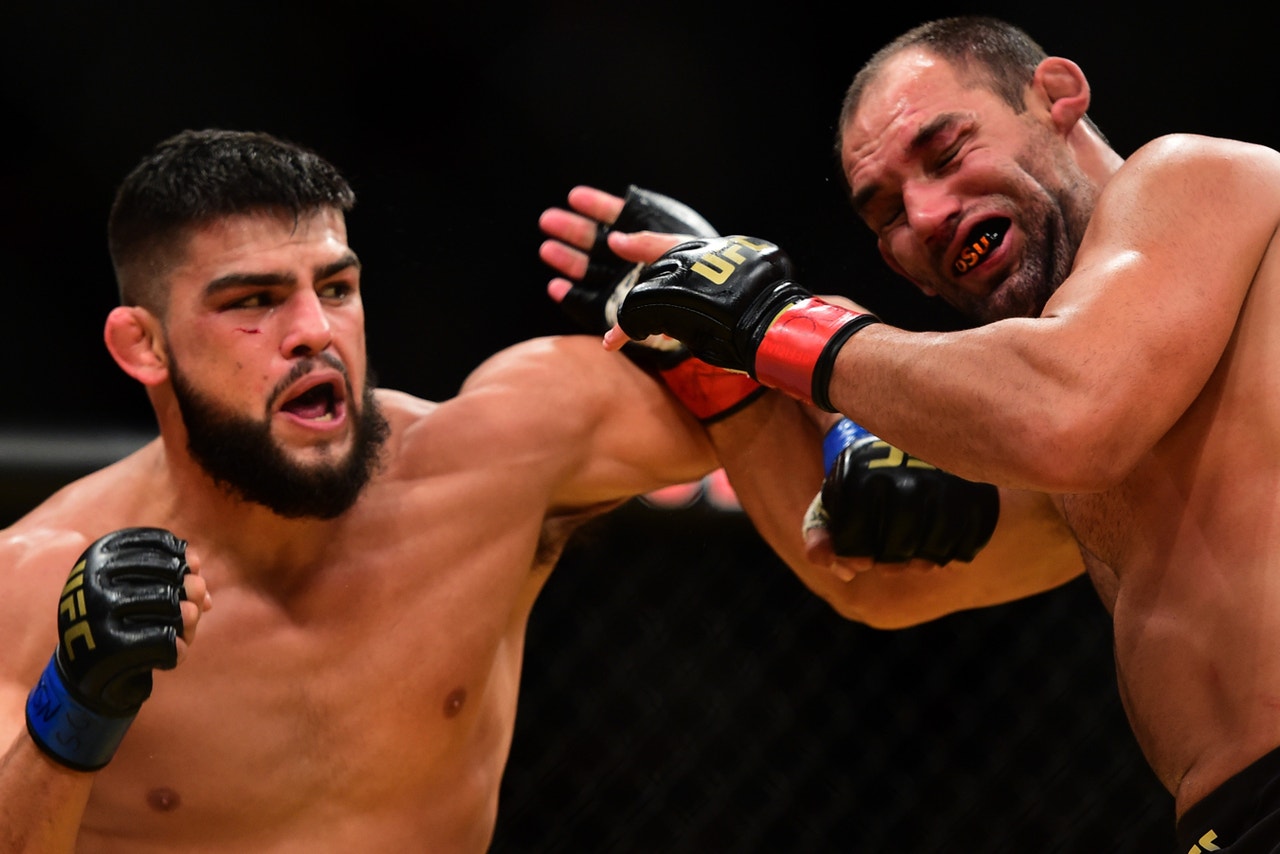 Gastelum isn't predicting that kind of lightning-fast finish, but he's confident that he'll get a win over Cerrone and potentially set himself up for a run at the title in 2017.
Gastelum has always been rated as one of the top prospects at welterweight, but he's suffered some notable setbacks throughout his UFC career while also struggling to hit the 170-pound limit several times since debuting after "The Ultimate Fighter".
Gastelum believes he's got the weight-cutting issue under control while working with noted nutritionist George Lockhart and with a championship proven team guiding his career, he's ready to finally reach for the gold.
"I'm ranked top five in the division and that's where I want to keep going," Gastelum said. "I want to keep moving up, I want to move up the rankings and hopefully get a title shot after this fight."
---
---