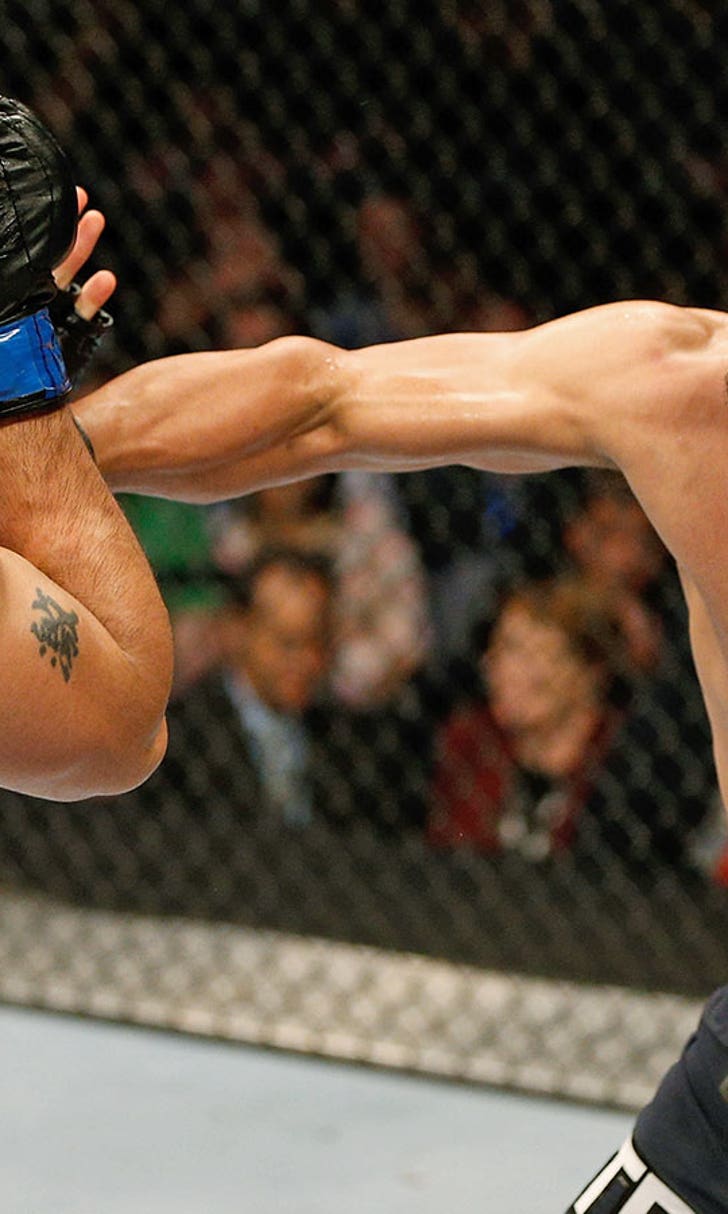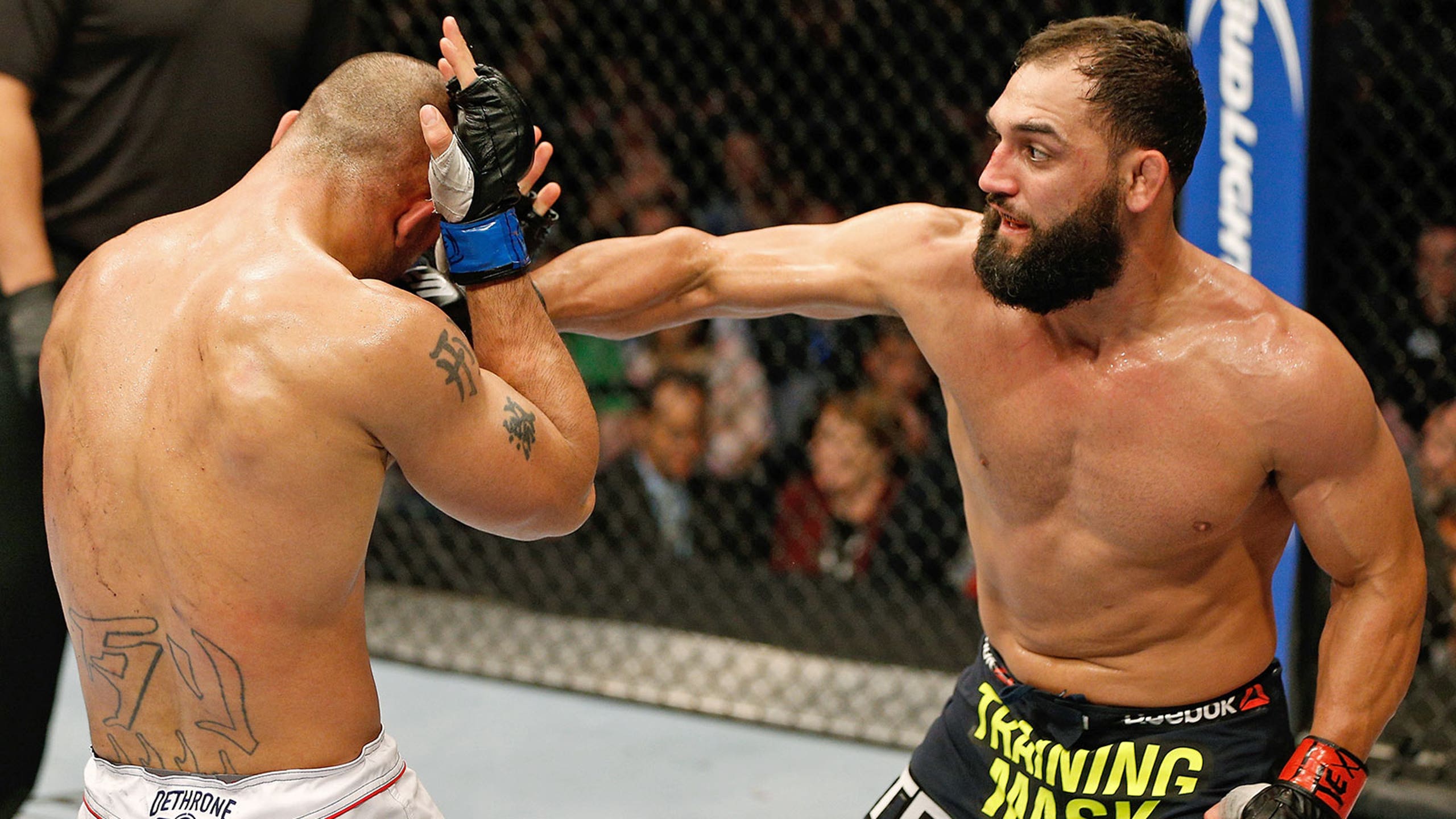 Johny Hendricks wanted to keep arm injury secret, refused to see doctor before fight
BY foxsports • March 19, 2014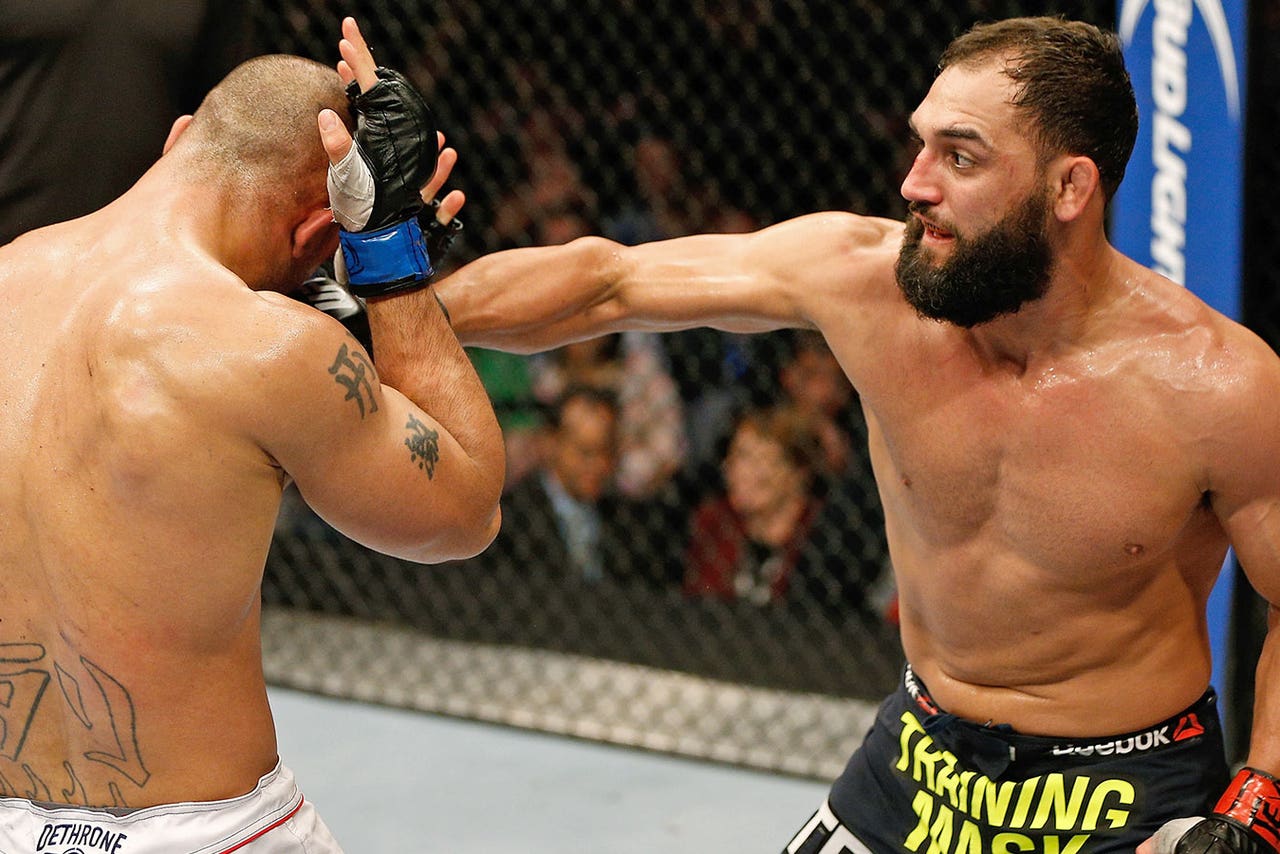 If Johny Hendricks had his way, no one would have found out about his right arm injury.
Hendricks messed up his bicep about a week before his title fight at UFC 171 on Saturday night against Robbie Lawler. He didn't know how bad -- he didn't want to, refusing to go see a doctor. Hendricks wanted to keep the mindset that it was just a little tweak and everything would be fine.
Except it wasn't fine at all. Once he couldn't coddle it anymore and had to go full strength against Lawler, it got bad. Hendricks was in a lot of pain and when his head coach Marc Laimon told him to take Lawler down after the third round, Hendricks confessed.
"Marc, my elbow is done," Hendricks said he told Laimon. "I couldn't take him down in the first round, no way I'm gonna take him down in the fourth round."
Hendricks won anyway, beating Lawler to win the UFC welterweight title in a five-round war. Hendricks said he was in a lot pain.
"The bicep really affects a lot of things you don't really understand until it happens," Hendricks told FOX Sports.
Laimon and Hendricks' team knew of the arm injury. They just didn't know how serious it was until this week when tests came back showing that he had a torn bicep. Surgery is scheduled for Monday and Hendricks will likely not be able to train for about two months.
Hendricks didn't want any of that information to get out. But he said he was "tricked" by a reporter into divulging his injury.
"I tried to keep it a secret," Hendricks said. "I wasn't gonna tell anybody anything about it. I didn't want it to take away anything that Robbie did. … I didn't want it to hinder anything. I wanted to take off, be quiet about it and come back like nothing ever happened."
Well, the cat is out of the bag now and Hendricks opened up about it Wednesday morning on KROQ in Los Angeles. He said he's going to be early on all of his rehab goals in order to get back into the Octagon as soon as possible. But "realistically" that won't be until November.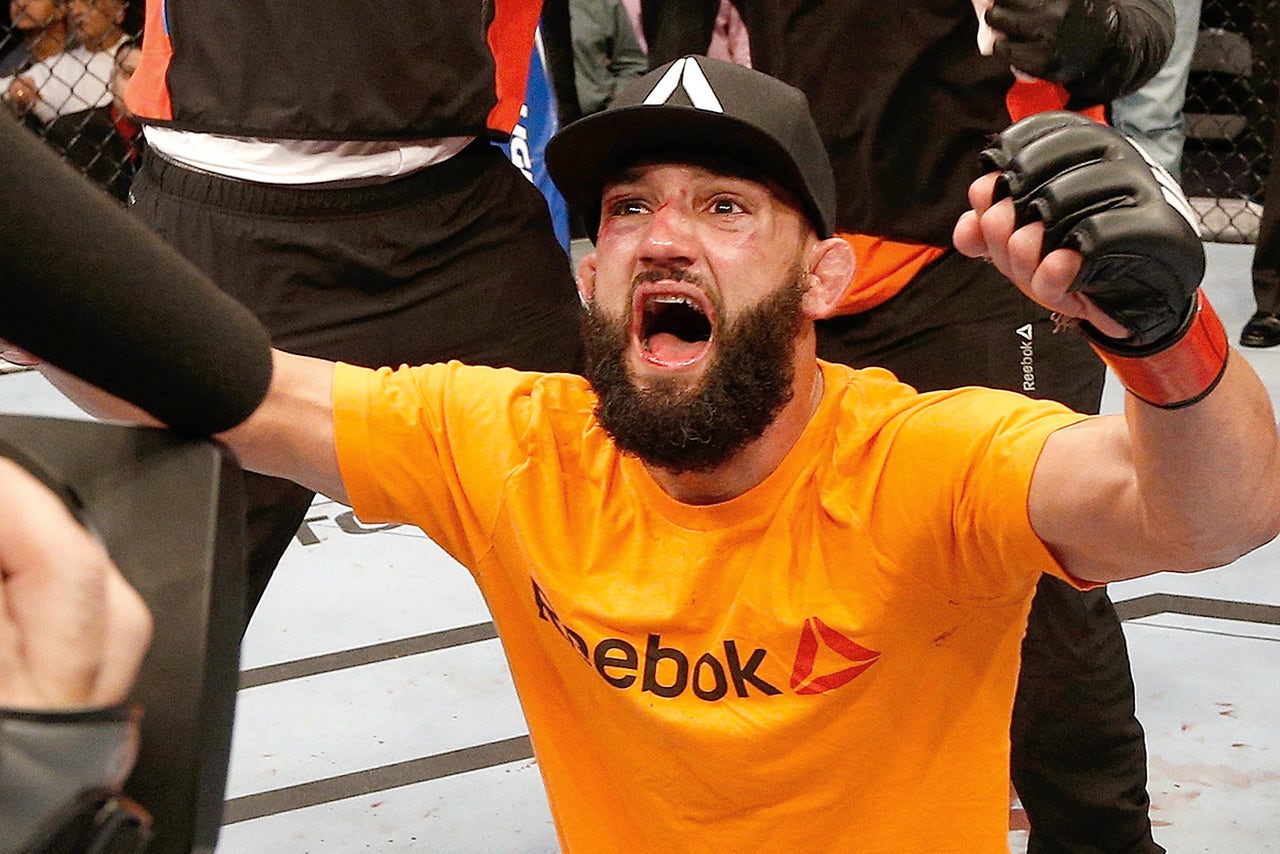 Hendricks was feeling no pain when his name was announced as the new UFC welterweight champion.
"I know right now I can be back by that night," Hendricks said.
In the press conference after UFC 171, Hendricks alluded to taking a break for awhile. He didn't really mean it. He just knew he was injured and had to get that taken care of.
"About two weeks before the fight he hurt it," Hendricks' manager told FOX Sporpts. "We rehabbed it up to the fight and he was doing better, and then in the first round when he reached for a takedown he heard it pop. That's why he couldn't go for any takedowns. He couldn't extend his arm to grab. He couldn't pull with it."
As for how he managed to get Lawler down in the fifth round, Hendricks said he had to soften him up with strikes before shooting in.
"If you watch, I had him hurt good enough," Hendricks said. "I had him wobbled. With Robbie and guys like that you have to drop them before you can really go in for the kill shot."
Pain or no pain, it worked. Hendricks has the title now, won it while fighting with a torn bicep and now everyone knows about the injury despite his wish for discretion.
"Needless to say a little bit of word got out," Hendricks said with a laugh. "Once word got out, [reporters] sort of tricked me in a sense. And I fell for it, I did."
---
---