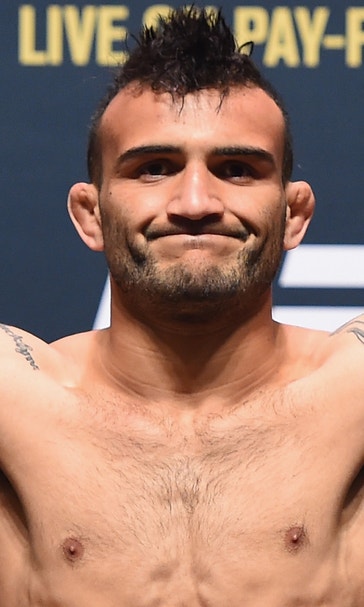 John Lineker misses weight for the 5th time, 2 more miss the mark in Portland
BY Damon Martin • November 15, 2016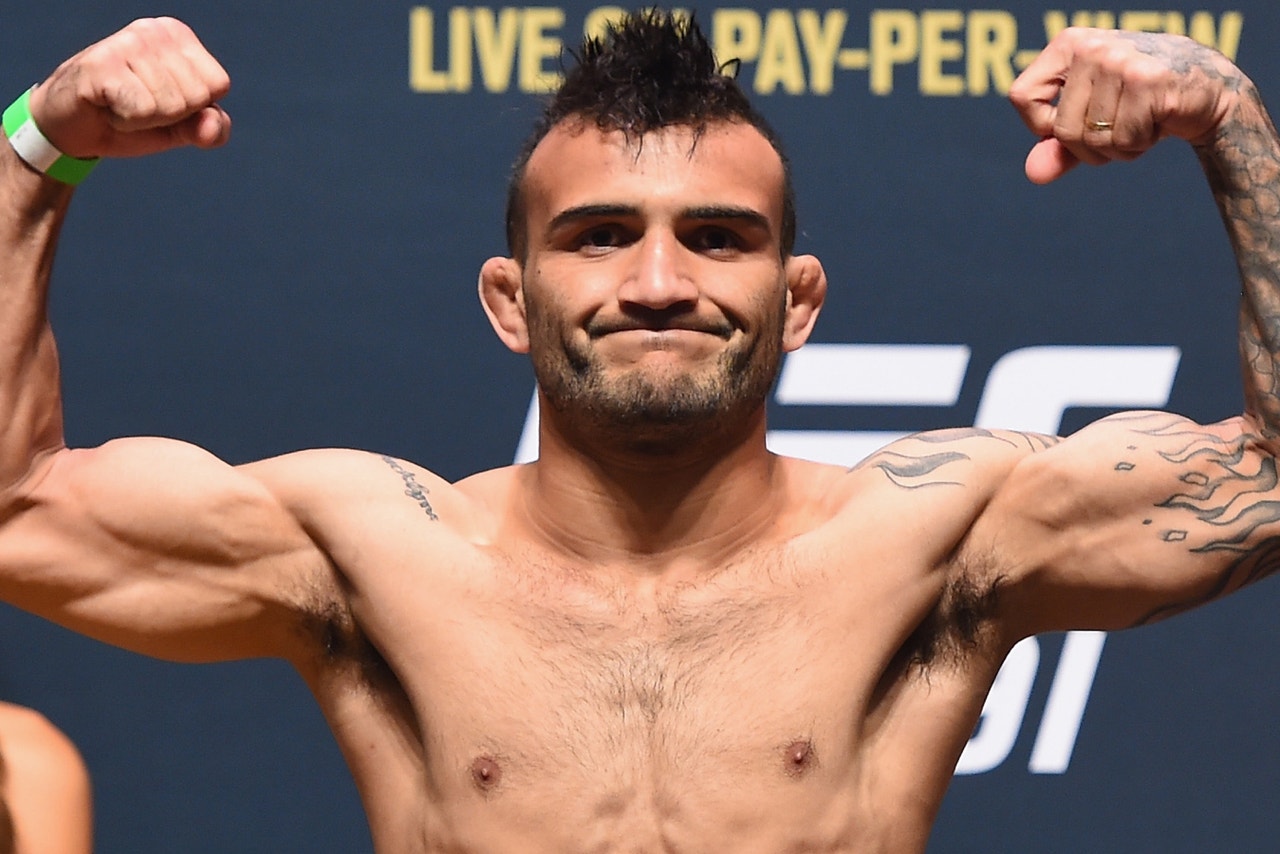 When John Lineker moved from flyweight to bantamweight it appeared that he put all of his struggles of making weight behind him.
Until Friday.
Lineker stepped onto the scale in Portland, Oregon at 136.5 pounds — a half-pound over the bantamweight limit at 136 pounds for a non-title bout — for his main event bout against John Dodson on Saturday night.
Lineker was actually the last fighter to make it to the weigh-ins with the cutoff time at 11 a.m. PT after the competitors were given a full two hours to step onto the scale.
This marks the fifth time Lineker has missed weight since joining the UFC roster with the previous four occasions coming in the flyweight division when he was attempting to cut down to 125 pounds. The repeated misses forced Lineker to abandon the flyweight division and instead move to bantamweight.
Thus far, Lineker has racked up an impressive 3-0 record in the division while climbing as high as No. 3 in the most recent UFC rankings. This latest weight cutting mishap will likely keep him out of title contention for at least one more fight whether or not he defeats Dodson on Saturday night.
Lineker was fined 20-percent of his purse and that will go directly to Dodson for the infraction. For his part, Dodson hit the mark at 135 pounds for the fight.
Lineker wasn't alone when it came to fighters missing weight on Friday.
Co-main event fighter Alex Oliveira came in a whopping 5.5 pounds over the lightweight limit when he weighed 161.5 pounds for his fight with Will Brooks. Oliveira will also be fined 20-percent of his purse with that fee going to Brooks as a penalty for missing weight.
Hacran Dias was the third fighter to miss weight after he came in at 148.5 pounds for his featherweight bout against Andre Fili. Just like the other two, Dias will be forced to surrender 20-percent of his fight purse with that money going to Fili.
With the early weigh-ins now wrapped, the ceremonial weigh-ins will take place on Friday at 7 p.m. ET/4 p.m. PT with the fighters facing off after their official weights are read on the scale.
Here are the full weigh-in results for UFC Fight Night: Lineker vs. Dodson
UFC FIGHT NIGHT: LINEKER VS. DODSON MAIN CARD (11 p.m. ET on FS1)
MAIN EVENT: John Lineker (136.5)* vs. John Dodson (135)
Will Brooks (156) vs. Alex Oliveira (161.5)*
Josh Burkman (170) vs. Zak Ottow (171)
Louis Smolka (126) vs. Brandon Moreno (126)
PRELIMS ON FS1 (9 p.m. ET)
Joachim Christensen (205) vs. Luis Henrique da Silva (206)
Hacran Dias (148.5)* vs. Andre Fili (146)
Shamil Abdurakhimov (256) vs. Walt Harris (254)
Keita Nakamura (170.5) vs. Elizeu Zaleski dos Santos (171)
EARLY PRELIMS (7:15 p.m. ET on UFC Fight Pass)
Nate Marquardt (186) vs. Tamdan McCrory (185)
Ion Cutelaba (206) vs. Jonathan Wilson (205)
Curtis Blaydes (265.5) vs. Cody East (261)
Kelly Faszholz (134.5) vs. Ketlen Vieira (136)
* Fighters missing weight will forfeit 20 percent of the fight purse to their opponents.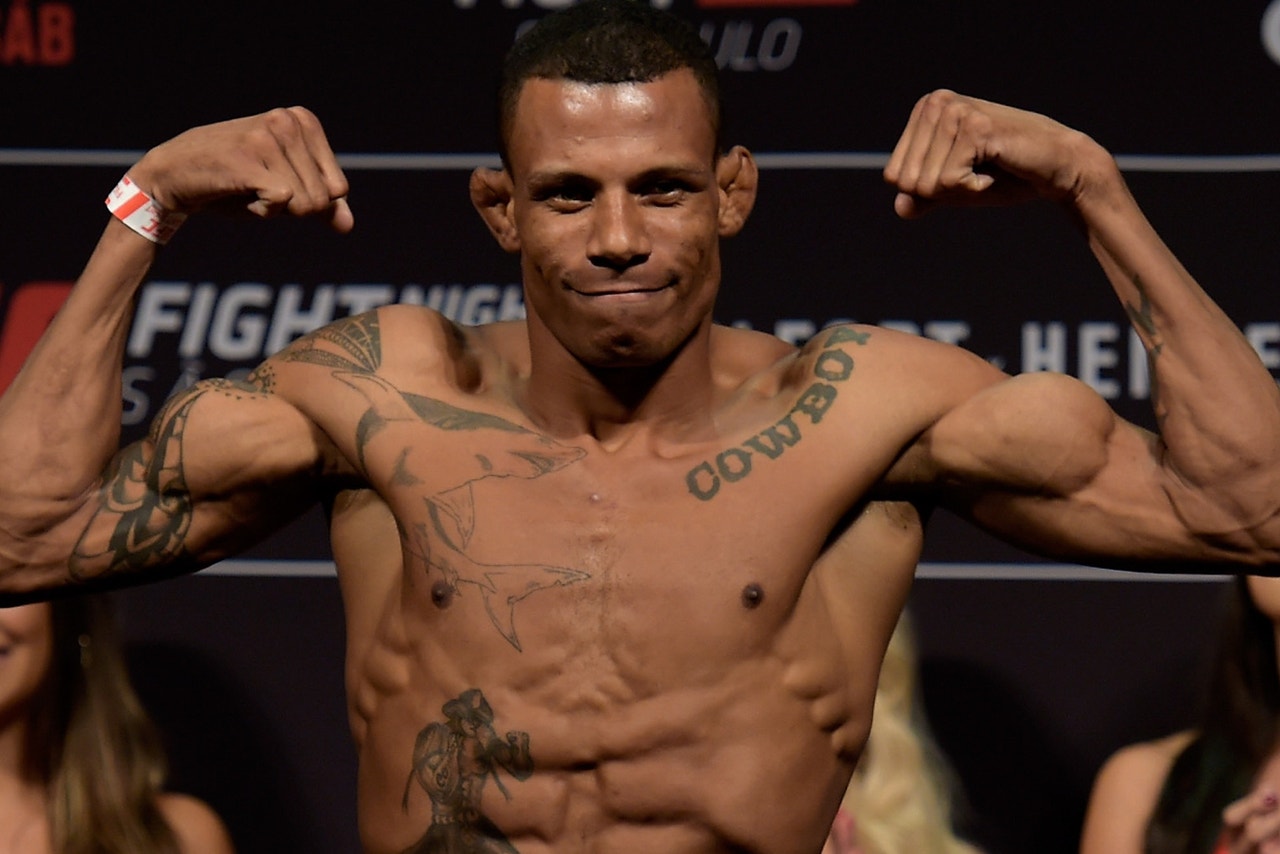 ---
---