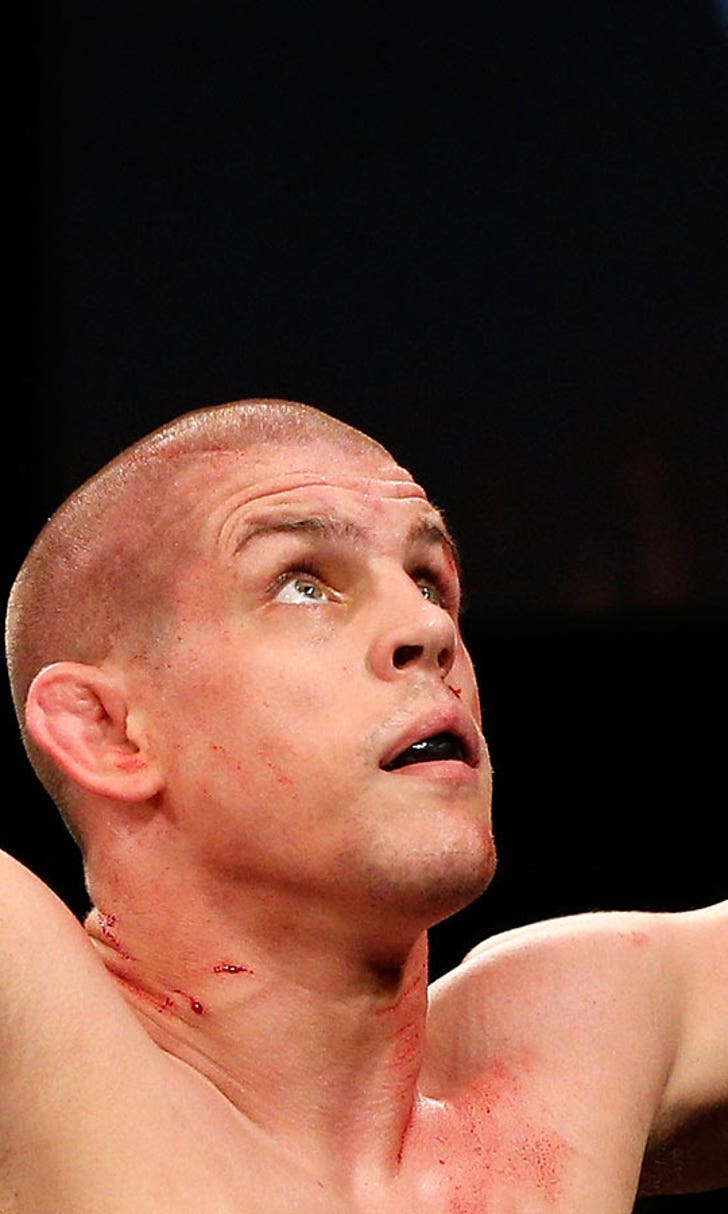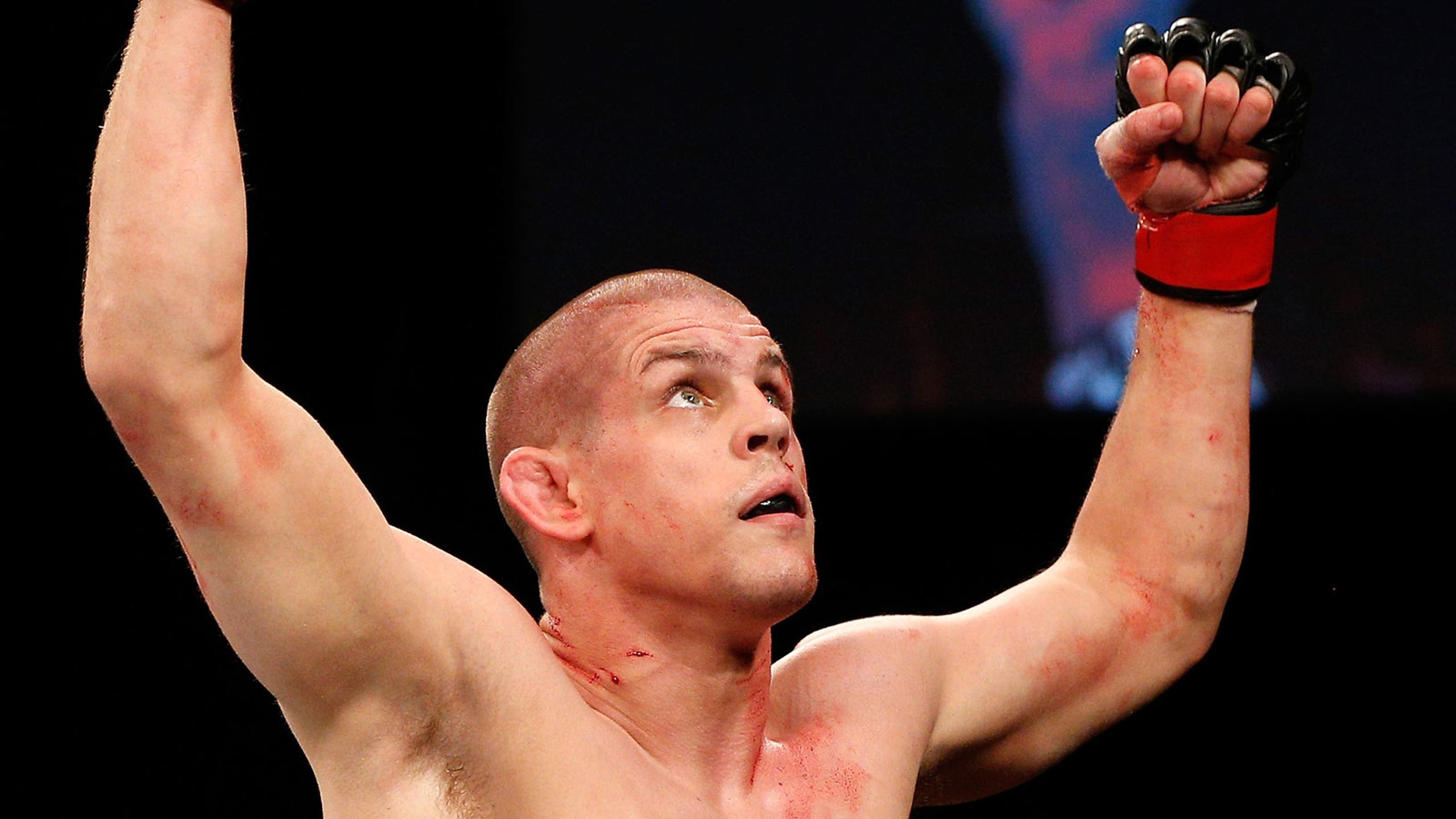 Joe Lauzon pummels Takanori Gomi, then shows him mercy in first-round win
BY Elias Cepeda • July 25, 2015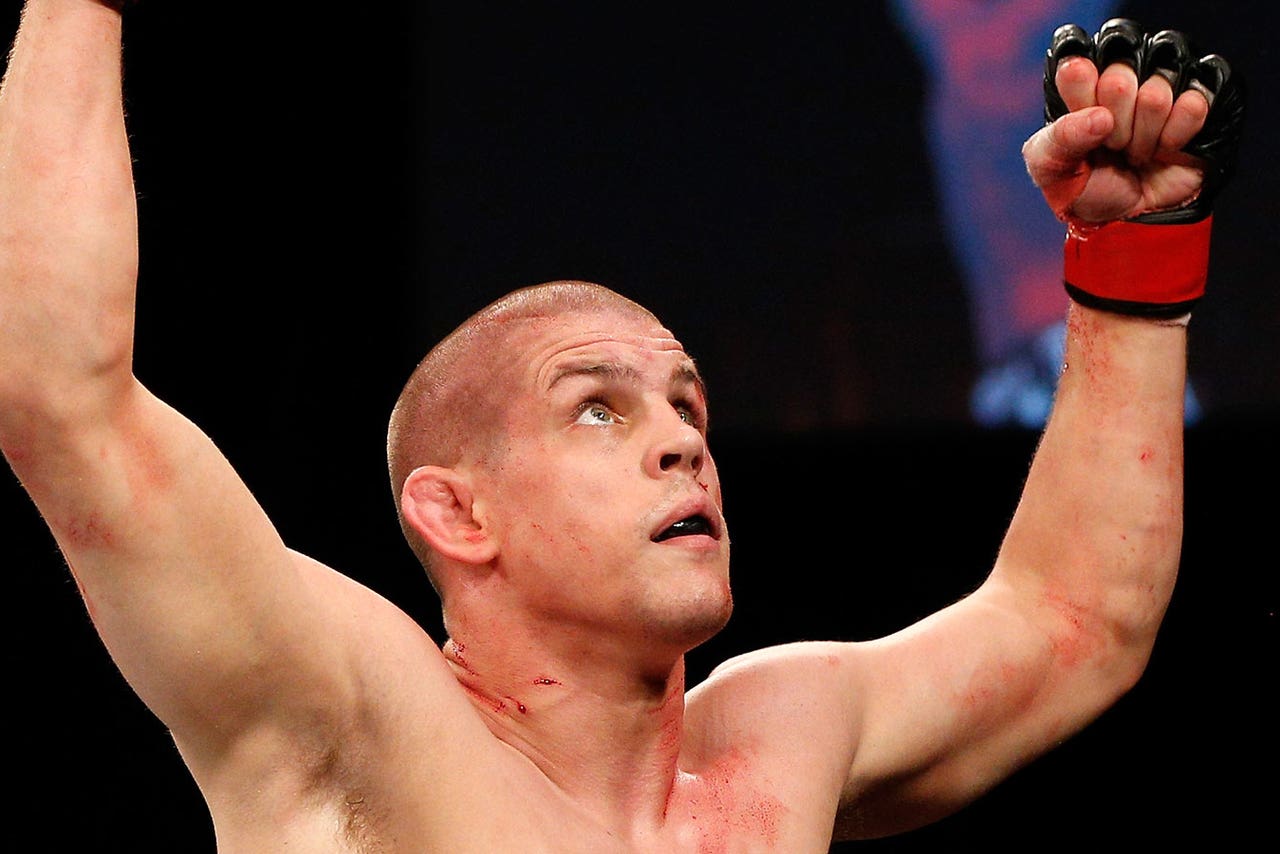 Just as he did in his UFC debut nearly nine years ago against Jens Pulver, Joe Lauzon defeated one his fighting heroes Saturday night. The all-time UFC performance bonus leader needed just 2:37 to stop former world champion Takanori Gomi in their UFC on FOX main card bout via strikes on the ground from back mount.
Gomi took the center of the Octagon and walked Lauzon down at the start of the fight, teeing off with big punch attempts. Lauzon eventually fired back with straight punches of his own and walked forward.
Soon, Lauzon ducked under a punch from the Japanese legend and shot for single-leg takedown. He scored it, but Gomi shot right back to his feet.
Lauzon wouldn't let Gomi get away and re-shot immediately, taking the former PRIDE champ down once more. From there, Lauzon scrambled smoothly to take the back mount, half guard, and then back mount position, again, in succession.
Gomi attempted to scramble out again but Lauzon kept control with his legs and by grabbing his opponent's leg and extending it upwards. Lauzon turned Gomi to his stomach and flattened out his hips.
From there, Lauzon hit the "Fireball Kid" over and again with elbows and punches until he felt Gomi go limp. Lauzon then stood up, unprompted by the referee, and let it be known that Gomi was out and done.
Truly, he was out of it, as Gomi was unable or unwilling to get up and follow Lauzon back to the feet. Referee Herb Dean eventually realized what was going on in the confusing situation, and decided to wave off the fight.
"He's a legend of the sport one of the guys I idolized in college," Lauzon said, afterwards.
"It's kinda crappy to put a hurting on your hero, but that's the way it goes...He was completely unconscious."
The win is Lauzon's third in his last four outings, and improves his record to 25-10. Gomi's defeat was his second straight, and dips his excellent mark to 35-11.
---
---