Jessica Andrade taps Joanne Calderwood with first-round guillotine choke
November 15, 2016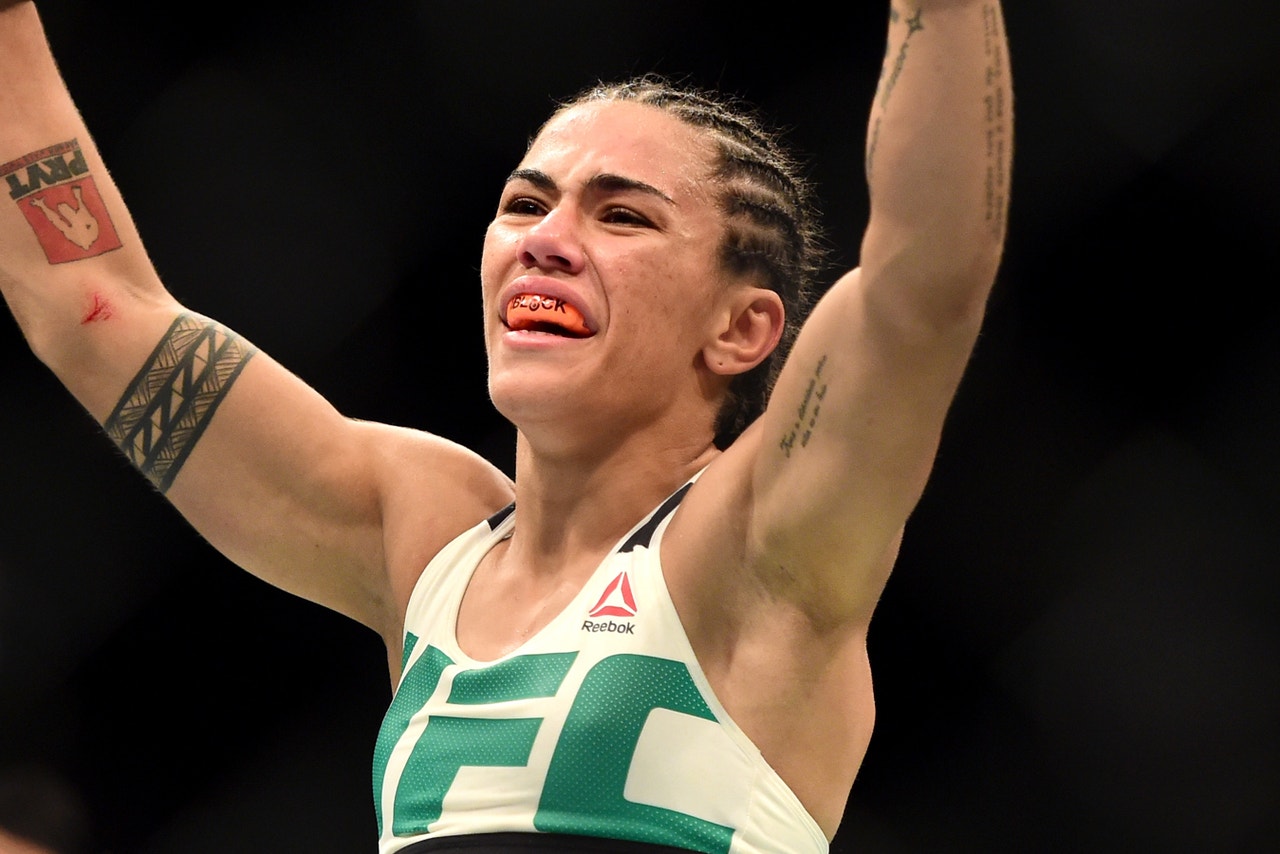 CLEVELAND — Jessica Andrade sent a strong message to the rest of the strawweight division on Saturday with a dominant first-round submission over Joanne Calderwood to kick off UFC 203.
As the fight started, Calderwood tried to keep Andrade at distance to use her superior reach, but it didn't take long for the Brazilian to swoop inside and land a pair of takedowns.
The second ended with a slam as Andrade started punishing Calderwood from the top with elbows and punches while the Scottish strawweight struggled to maintain her position under a very powerful opponent.
Andrade methodically improved her position until Calderwood thought she found an opening to work back to her feet.
It backfired a moment later when Andrade grabbed onto a guillotine choke and dropped back to the mat with Calderwood in her full guard. The Scottish fighter had nowhere to go and was forced to tap out with just seconds remaining in the first round.
Andrade originally debuted in the UFC as a bantamweight, but she was severely undersized for that division and it eventually forced her to make a move down to 115 pounds.
It was clearly a good decision after Andrade destroyed former title contender Jessica Penne in her strawweight debut before she was matched up with Calderwood at UFC 203.
Andrade is now 2-0 as a strawweight and she could be a serious contender after picking up wins over two top-10 opponents in her first pair of bouts in the division.
---
---