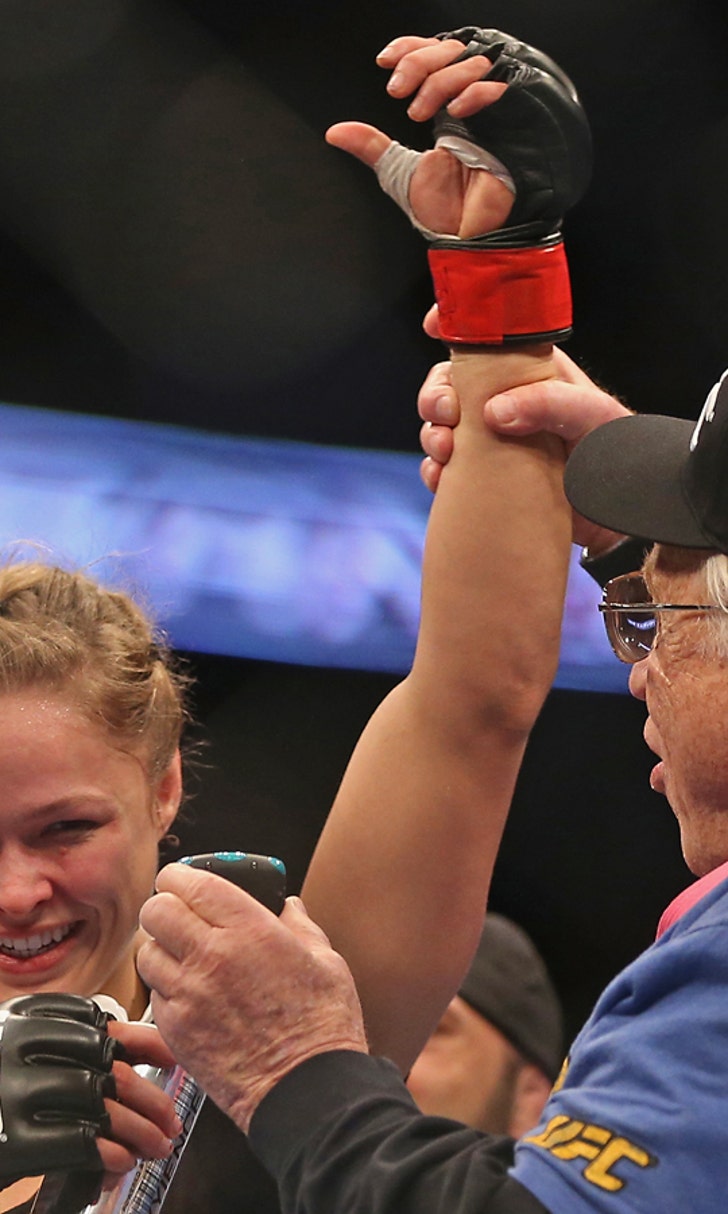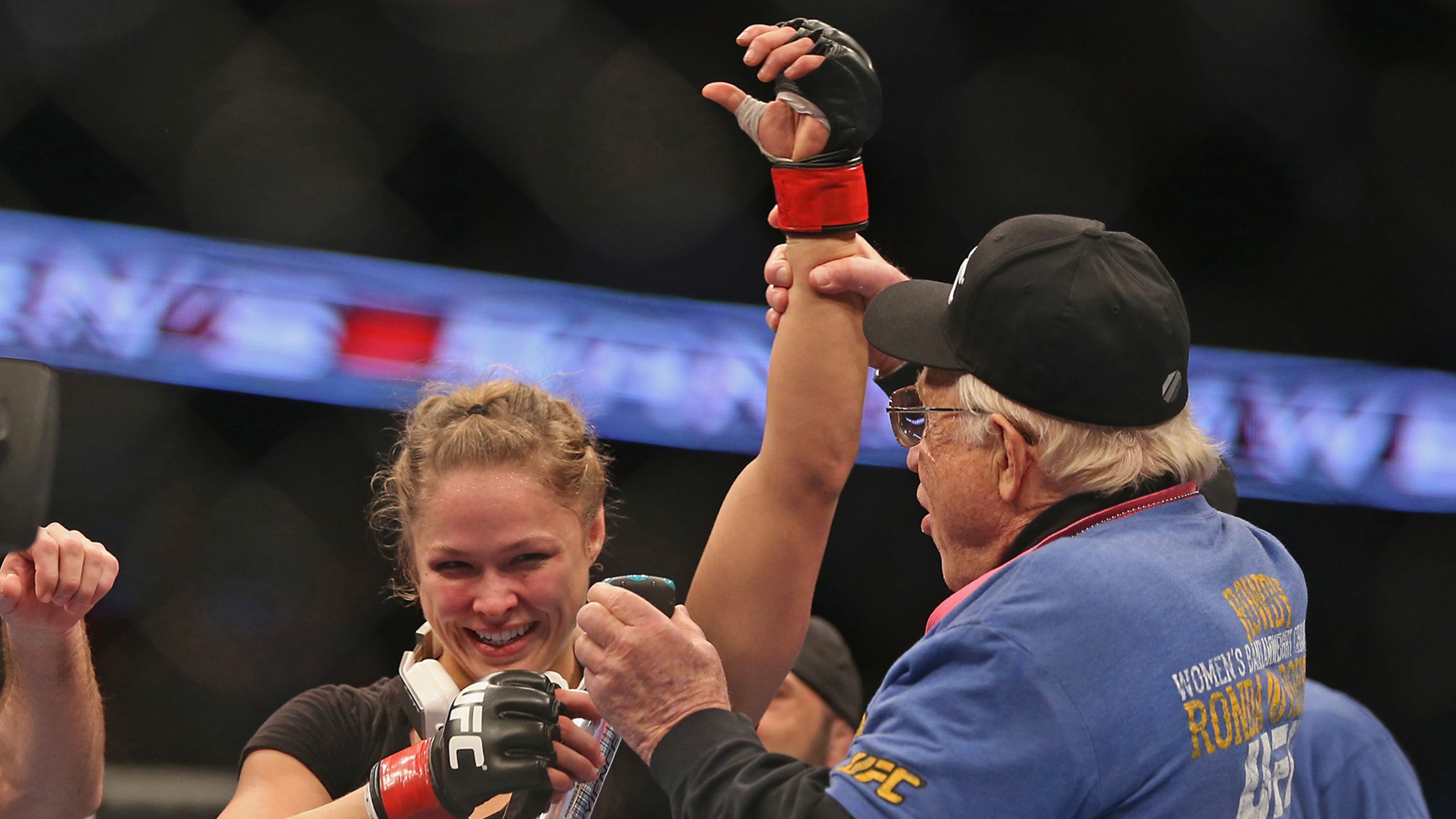 Is this Ronda Rousey's first real challenge?
BY foxsports • February 21, 2014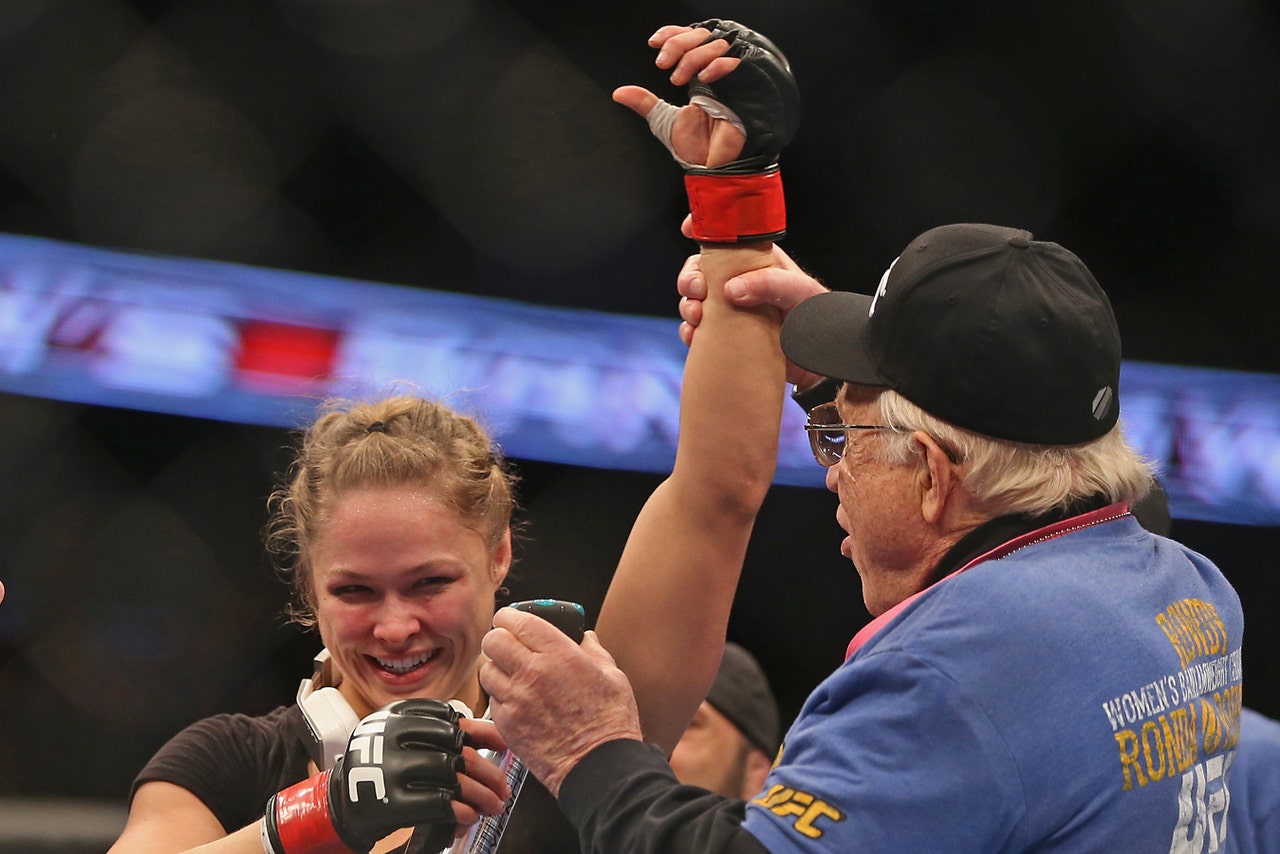 LAS VEGAS - A few years ago, when Sara McMann was just beginning her journey into mixed martial arts, things had already reached an impasse. McMann's reputation had preceded her into the sport, and understandably, few fellow rookies wanted to fight a former Olympic wrestling silver medalist. 
Eventually, she caught a break when her manager Monte Cox called her with news of another decorated athlete having the same problem. Maybe the two should just fight each other, the thought went, even though at the time, they were competing in different weight classes. The fight never happened. As McMann recalls it, the opponent or her management team declined an offer, and so their paths went off into their own directions. 
It's fortunate for us they didn't, because eventually, those paths would come to intersect in the main event of UFC 170. 
For as long as she's competed in MMA, Ronda Rousey has had a built-in advantage: she's been competing at an elite level for nearly half her life. There is something real and tangible about that intangible. 
Before she ever arrived in Strikeforce or the UFC, she's faced everything there is to face while under a microscope: adversity, attention, scrutiny, failure. And most importantly, a peer. There were times where she wasn't the best athlete or the toughest or the most seasoned in the room. She had to deal with it, adapt to it, learn ways around it. Those experiences hardened her athletically, set in motion the edgy personality we see on fight night.
It's served her well, but it's never been matched up against someone who experienced all of those same things.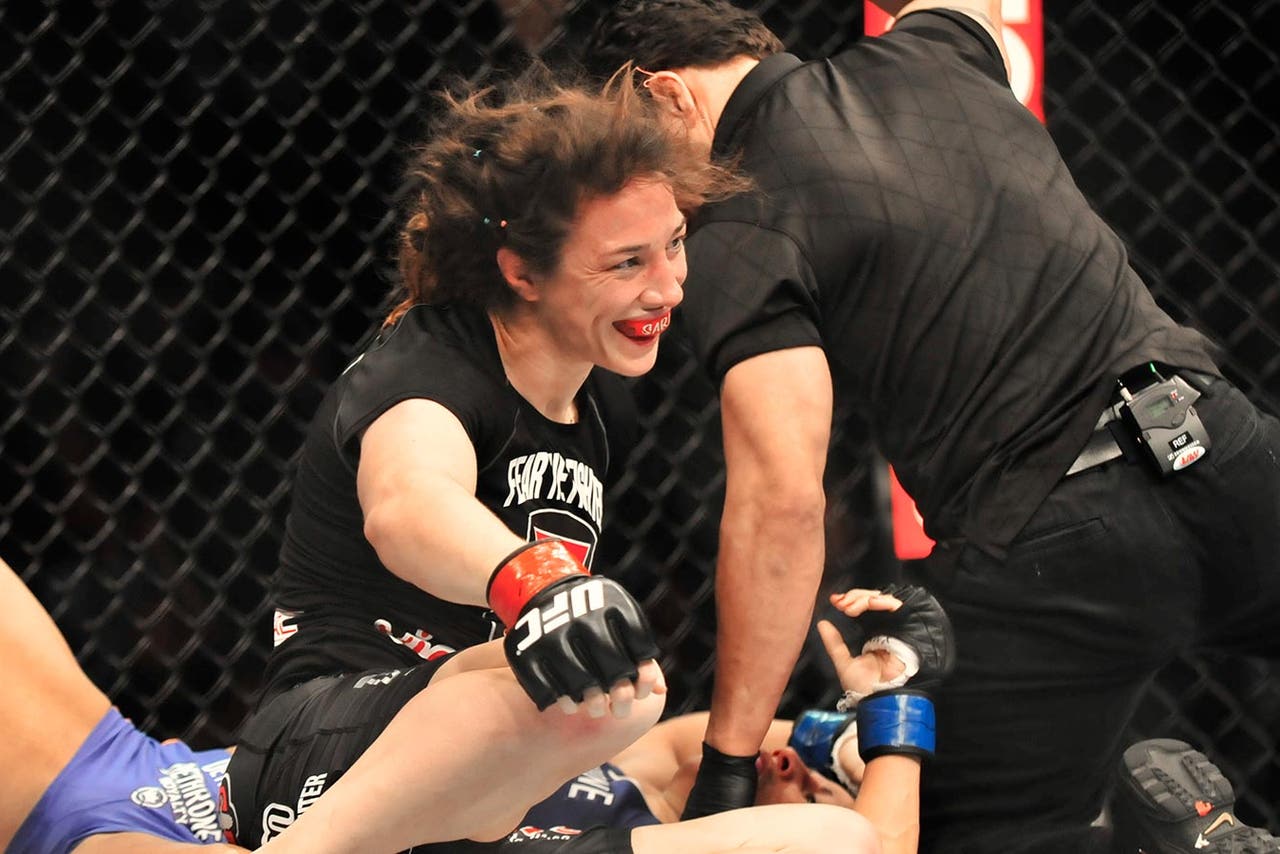 Sara McMann celebrates after a referee stoppage to end her fight after a women's bantamweight bout during UFC 159 Jones v. Sonnen at Prudential Center in Newark, New Jersey.
McMann buried herself in wrestling shortly after the murder of her brother. It became her refuge, and it eventually took her to the Olympics, where she won silver in 2004. 
That gives this fight a feeling that no other Rousey fights has had. Before she fought Miesha Tate in their UFC 168 rematch, she put things in perspective when she summarized the matchup thusly, "I'm an Olympic athlete and she's a high school wrestler."
That's cold, but because women's MMA is still evolving and importing improved athletes, it was also soberingly accurate. Rousey hasn't said anything that would remotely question McMann's credentials, mostly because it would be untrue. 
"On paper, she's an amazing athlete, and athletically, you could say that we're very close to equals and that's why people are so excited about this fight," she said. "But I think I'€™m more of a fighter than she is. I can tell that this title is not as important to her as it is to me. She has a kid at home and she has to go home to that kid. I can afford to be selfish where she can'€™t. I'€™m willing to die in there, and she can'€™t."
Few athletes are willing to actually die in the arena of sport, but even if you take Rousey at her word, winning in MMA isn't simply a matter of who wants it more. It's mostly a matter of skill, and to date, her judo has been the difference-maker in her overwhelming success. Her throws have exploited the gaping skill differential between her and her opponents, but McMann actually has more experience in close-spaced scenarios than Rousey does. Rousey will not be routinely taking her airborne. She may not take her down at all. Instead, it could be McMann putting Rousey on the mat. What then?
UFC women's bantamweight champion Ronda Rousey holds an open training session for fans and media at the Mandalay Bay Events Center on February 19, 2014 in Las Vegas, Nevada.
Well, Rousey's judo is also emphatic on armlocks, which makes her a two-pronged threat. And this is where we don't know if McMann will be up to the challenge. Most of Rousey's armbars -- maybe all of them in MMA -- come from top position. In her last fight against Miesha Tate though, they showed an active guard from the bottom, too, threatening with a triangle choke. Wrestlers generally pick up jiu-jitsu quickly because of their spatial awareness, but in this case, she'll have to close the gap on Rousey's history. Remember, Rousey's mother used to wake her up as a child by drilling armbars. McMann didn't enter this world until a few years ago.
The standup game between them is also something of a question mark. Most of Rousey's standup to this point has been perfunctory, with the end game of getting inside  to a position where her judo strengths could take over. Dana White told the media that had seen extensive video of her sparring, and that she'd been knocking out training partners, but we've yet to see evidence of that kind of power in fight action, and in McMann's limited action, she's probably flashed more pop than Rousey. She also appears to have a fairly solid grasp on how her wrestling reputation allows her to open and exploit striking holes, a trait which illustrates a fairly accelerated growth curve.
Whatever happens, it's worth noting that Rousey is facing down her first athletic peer. Whether she wins by first-round armbar (again) or loses, there is some real drama to a Rousey fight, and that in itself is something.
---
---