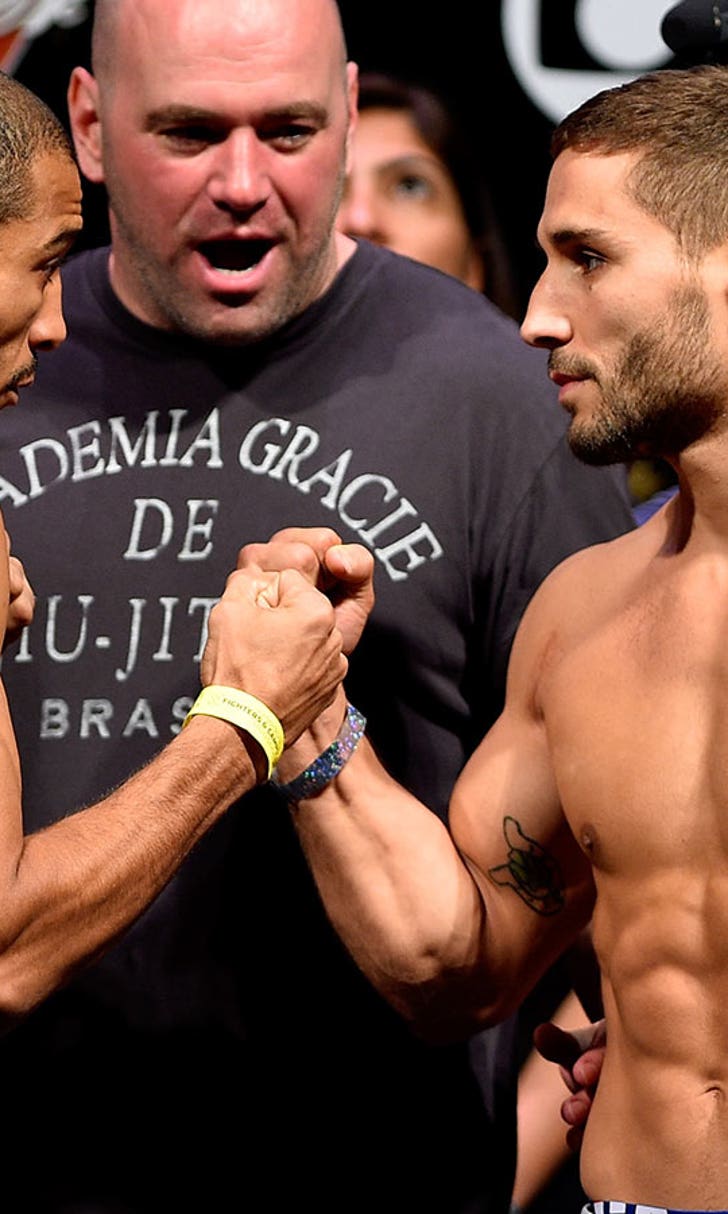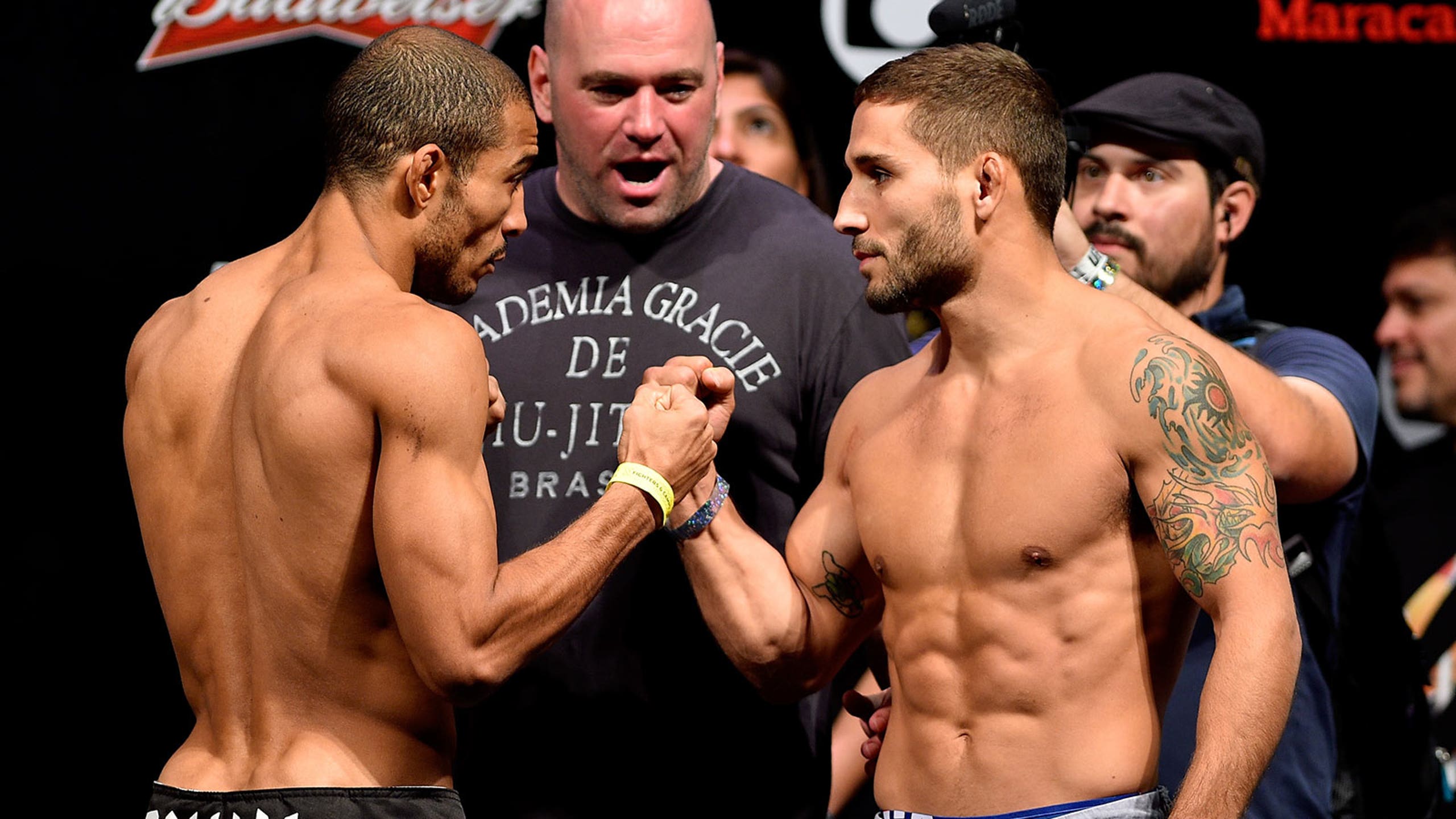 Is the UFC better off with Chad Mendes -- not Jose Aldo -- as featherweight champion?
BY foxsports • October 24, 2014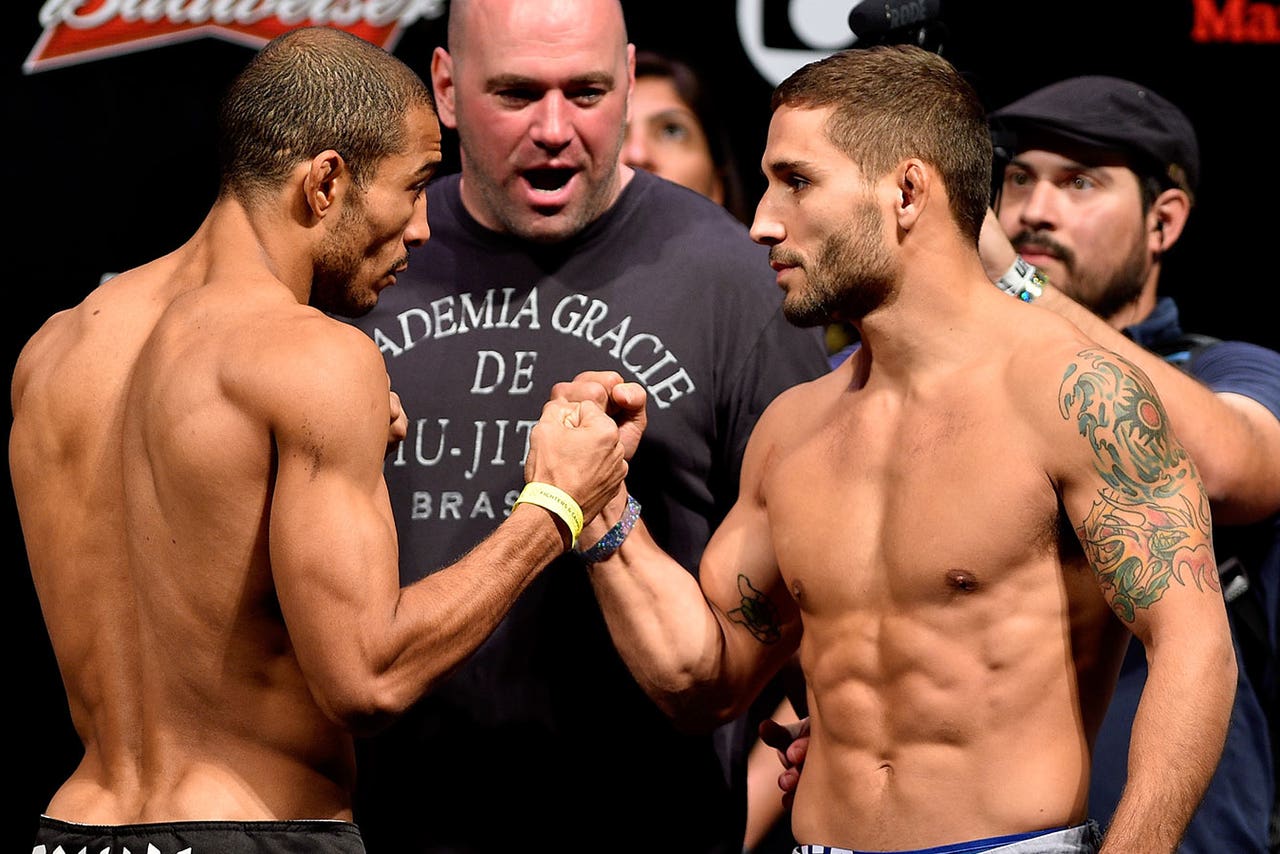 To Chad Mendes, there are some inalienable truths heading into his featherweight title fight against Jose Aldo at UFC 179 on Saturday night in Rio de Janeiro.
Mendes obviously thinks he will beat Aldo and win the belt. And if he does, Mendes believes he will be a better torchbearer for the organization than Aldo ever was.
"Overall, it would be a bigger benefit for the UFC for me to be champion," Mendes told FOX Sports.
The challenger's point comes from a purely financial perspective. Mendes has criticized Aldo for being largely unwilling and seemingly uninterested in promoting his fights. He is not incorrect.
With the language barrier (Aldo doesn't speak much English) and coolness when it comes to the press, Aldo has never become a major draw despite his flawless record in the UFC and WEC and reputation for being a knockout artist.
"This is an entertainment business," Mendes said. "I think selling fights is ideal if you can do it. A lot of guys don't like the media. … This is a business. We get paid to entertain the fans. Being able to beat someone's ass and sell the fight, the two go hand in hand."
Once again, Mendes is right and he is making a concerted effort to build up this bout Saturday night in interviews. Does that necessarily mean he'll be a more lucrative champion for the UFC if he beats Aldo? Hard to say.
Part of making money on a fight is what you say to hype it, sure. Chael Sonnen became one of the biggest draws in UFC history almost solely because he was smart enough to know how to push people's buttons -- the fans' and his opponents'. Sonnen was a lightning rod, but Mendes is not. He's a fantastic fighter, good-looking and extremely likable. But he's not oozing with charisma. There's no guarantee that fans latch onto him just because he talks a little more smack than Aldo does.
"There's a Conor McGregor and a Chael Sonnen that will pop up every once in a while, but for the most part these guys are who they are," UFC president Dana White told UFC.com this week. You can't expect somebody to be who they're not. When you've got Jose Aldo's record you don't have to talk too much. You just have to show up and perform."
Part of that is true. Aldo does win -- as much as anyone else in the UFC. The Brazilian has been victorious in 17 consecutive fights. That's no small feat. But when was the last time he really looked like a worldbeater? Aldo might be the No. 2 pound-for-pound best fighter on the planet, but has seemingly been treading water, content to be just a little better than his opponent that night.
Aldo doesn't really destroy people anymore, which was a criticism of Georges St-Pierre when he was welterweight champion. The difference, of course, is St-Pierre was a massive draw. Aldo is not and shows no signs of becoming one.
What the Brazilian really needs is a foil and it probably is not Mendes. That's not to say Mendes can't win Saturday -- he certainly can -- but there is very little buzz going into this bout despite Mendes' attempts to pimp it.
People are already more excited about the prospect of McGregor fighting Aldo than the fight that is currently upon us. McGregor did the Fight Club Q&A on Friday in Brazil and was harangued by the Rio crowd. They love to hate the brash, charming Irishman. Mendes doesn't have the "it" factor to induce that kind of reaction from fans, at least not yet.
McGregor meets Dennis Siver at UFC Fight Night on FOX Sports 1 on Jan. 18 in Boston, but that's mostly just a tuneup for a title fight with the winner of Saturday's bout. One of those two matchups has a lot more cache than the other.
"The fans want to see McGregor vs. Aldo," McGregor said during a scrum interview Friday. "I am rooting for Jose."
The UFC should be, too. Give credit to Mendes for trying, but Aldo, at this point, is too valuable to the organization because of his gaudy record, support from Brazilian fans and the heat on a McGregor fight.
Mendes might have made the UFC more money as champion two years ago when he fought Aldo the first time. And he could still do that sometime in the future. But now, for multiple reasons, the UFC needs Aldo, as aloof as he might be.
Mostly, he has a certain ginger to thank for that.
---
---