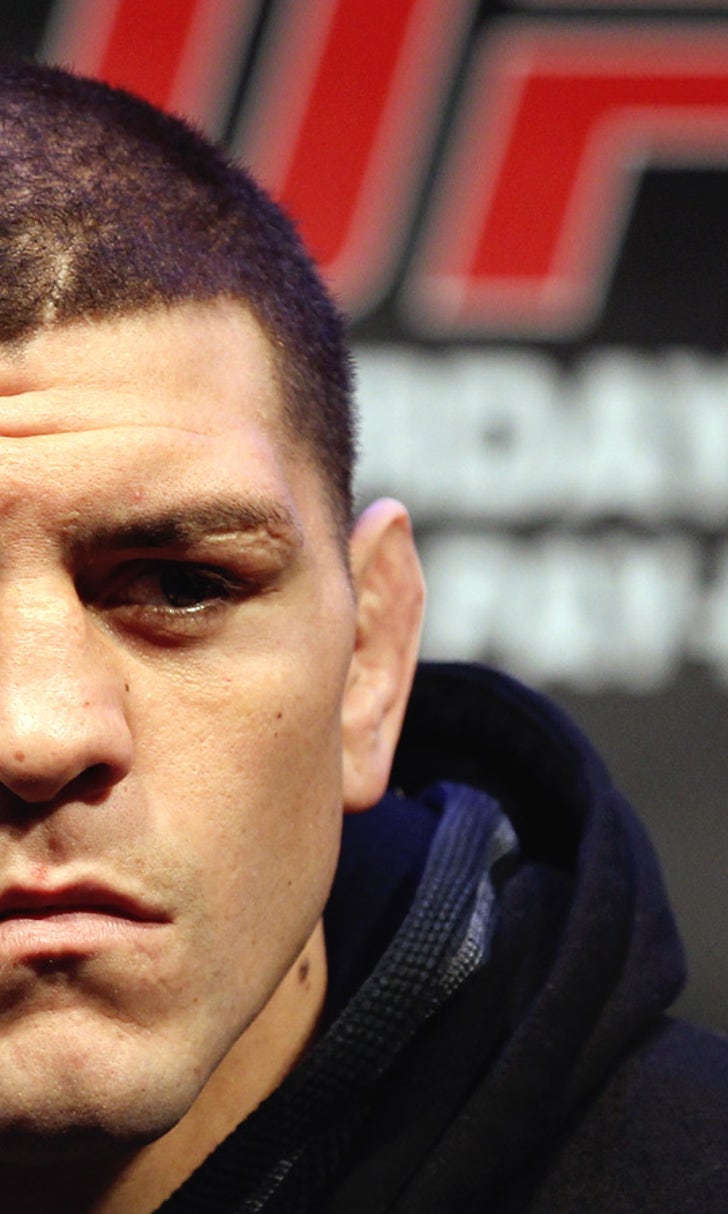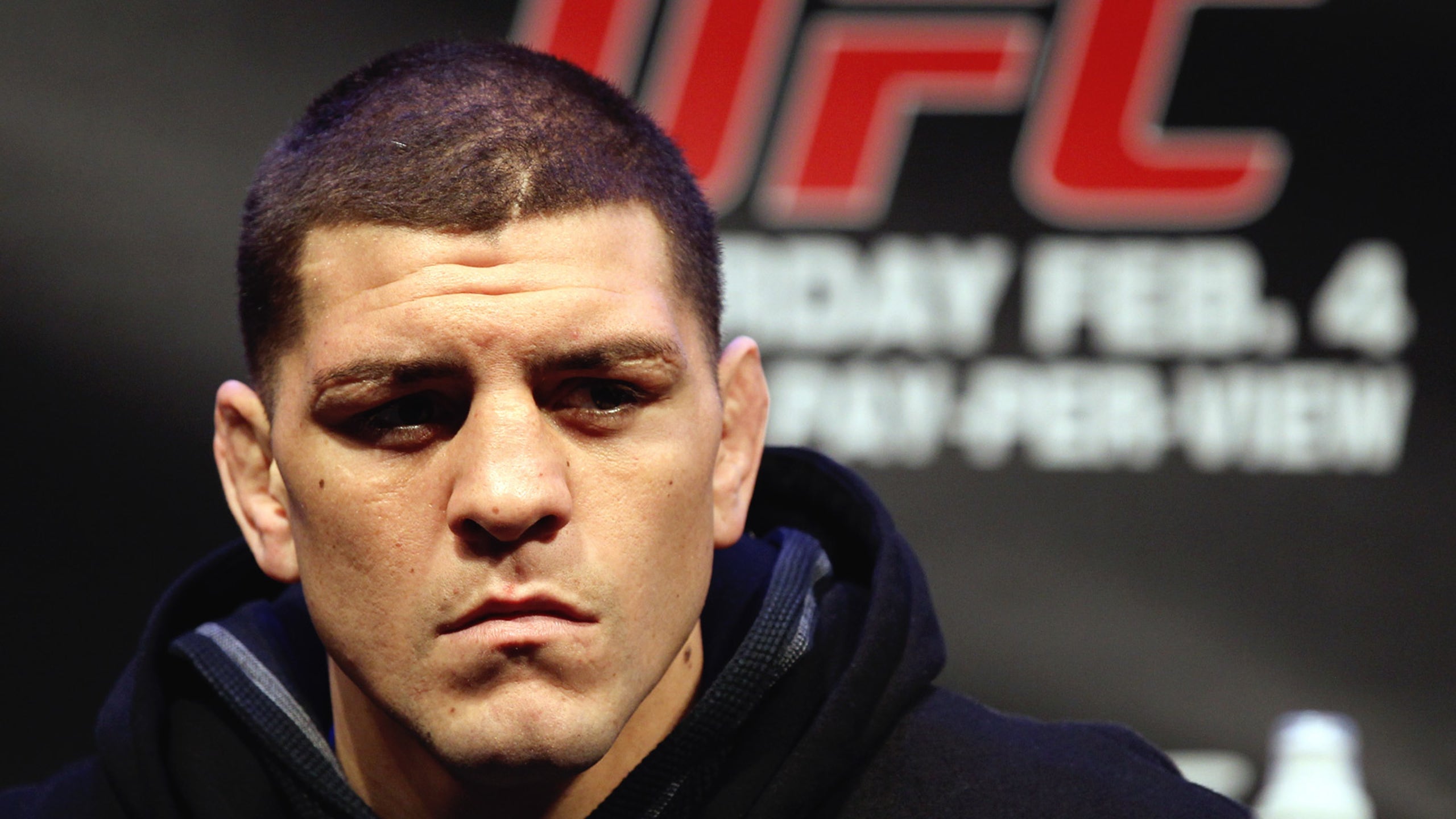 How Nick Diaz, of all people, took on the system and won
BY foxsports • August 1, 2014
Nick Diaz wanted more money or a big fight.
He got them both.
Diaz, the street smart tough from Stockton, Calif., is not really known for his business sense. But he worked the system perfectly in this case. Diaz recognized he had leverage, used it and got exactly what he wanted out of the UFC.
After sitting out 16 months following a welterweight title fight loss to Georges St-Pierre, Diaz signed a bout agreement this week for the biggest possible matchup he could ever hope to get -- against the pound-for-pound greatest of all time, Anderson Silva. And not just against Silva, either. Against a Silva returning from a horrific broken leg, which many thought would sideline the legend forever.
Whoever was booked against "The Spider" in his comeback fight was going to make a ton of money. Diaz won the lottery.
Diaz said on a media conference call Wednesday that he wasn't "excited" to fight Silva. We get his point. Silva is a dangerous man. No one reallys want to stand in front of him and trade punches and kicks. But this is a different Diaz who demanded at least $500,000 or a big-name opponent or he wouldn't fight again back in April. This Diaz is satisfied.
"I can't complain," Diaz said on the call. "I can't ask for anything more. I'm happy with the deal I made."
No one is going to voluntarily release the terms of Diaz's new three-fight contract. Not the UFC, not Diaz and not his new agent Lloyd Pierson of the Ballengee Group. But all parties seem pretty satisfied with the outcome. Diaz gets his big fight and the UFC stands to make a windfall from UFC 183 in Las Vegas. There aren't many higher-profile matchups it can put together than Silva-Diaz.
Pierson has only been with Diaz for a few months. Maybe it isn't much of a coincidence that proper representation has led to a beneficial contract for the former Strikeforce welterweight champion.
"At any professional level, there's a business and a brand and it needs to be represented as such," Pierson told FOX Sports. "You see it in every major sport. There's professional representation for a reason. It's not only as an advocate, but it helps [athletes] focus on what they do best. … Nick's job is to fight. My job is to manage his business. The better I do my job, the better he is at training and fighting."
Back in April, Diaz aired his grievances with the UFC to MMA Fighting's Ariel Helwani. He called himself "completely retired," but really it was more of a holdout -- like a disgruntled NFL star during training camp. Diaz wasn't going to come back until the UFC sweetened the pot.
"Unless the UFC wants to renegotiate for something I'm happy with or I'm going to be fighting for the world title, which is obviously going to be for something I'm happy with because I'll make a ton of money," Diaz told Helwani.
"The UFC wants me to fight. The people want me to fight. I don't want me to fight. So if we're going to need me to fight, we're going to have to work out the right deal."
Diaz, 30, is a reluctant crusader here. He doesn't really want to paint himself as a hero or anything like that. His Cesar Gracie Jiu-Jitsu teammate Gilbert Melendez did something similar in February when he signed contract with rival Bellator, only for the UFC to match. Melendez got an historic contract from the UFC with many perks, including a lightweight title shot and coaching spot on The Ultimate Fighter 20.
Many UFC fighters, without the clout of a Diaz or Melendez, aren't so fortunate.
"It's hard out there, especially when the rest of these guys aren't getting paid what they should and they're sitting around and can't open their mouths," Diaz said. "A lot of them have a life on the side and it's very different for a lot of people. Sometimes you don't know what to say. You see guys trying to do what they can, it doesn't work out so they keep their mouth shut. Things can work out for you or they can work out bad. It's a gamble out there."
Diaz rolled the dice and left Las Vegas last week with the contract and fight he wanted. No matter what happens against Silva, he's already a big winner.  
---
---