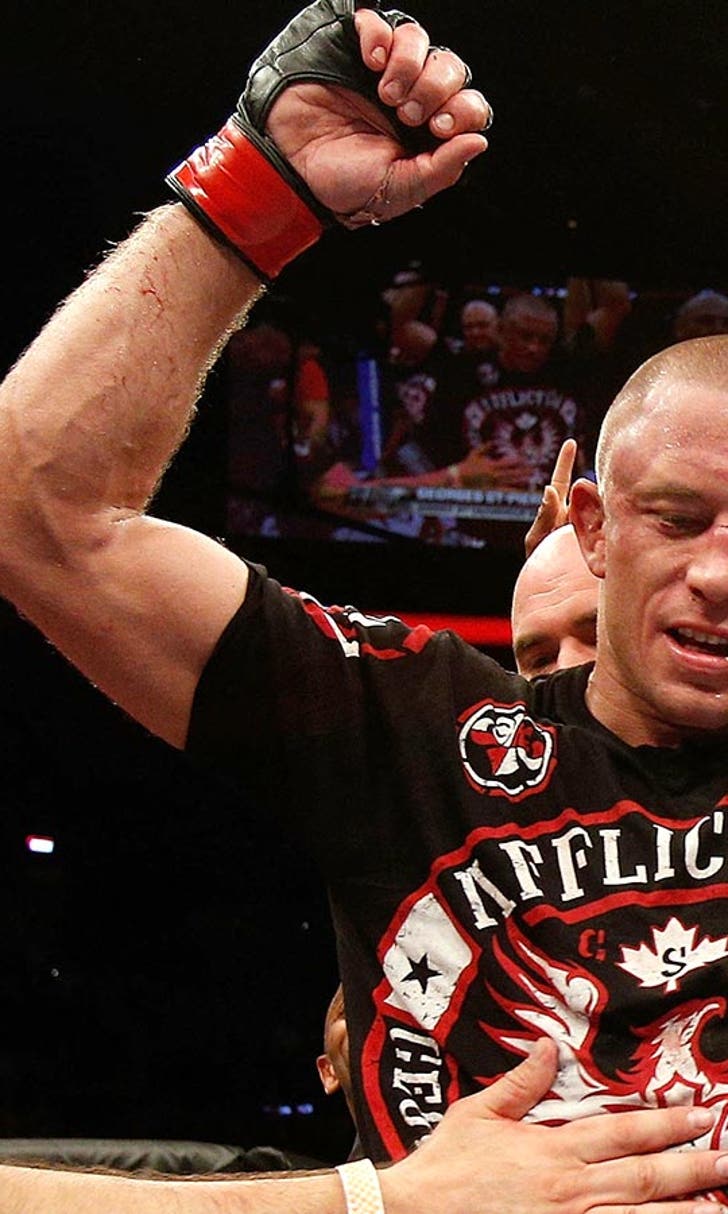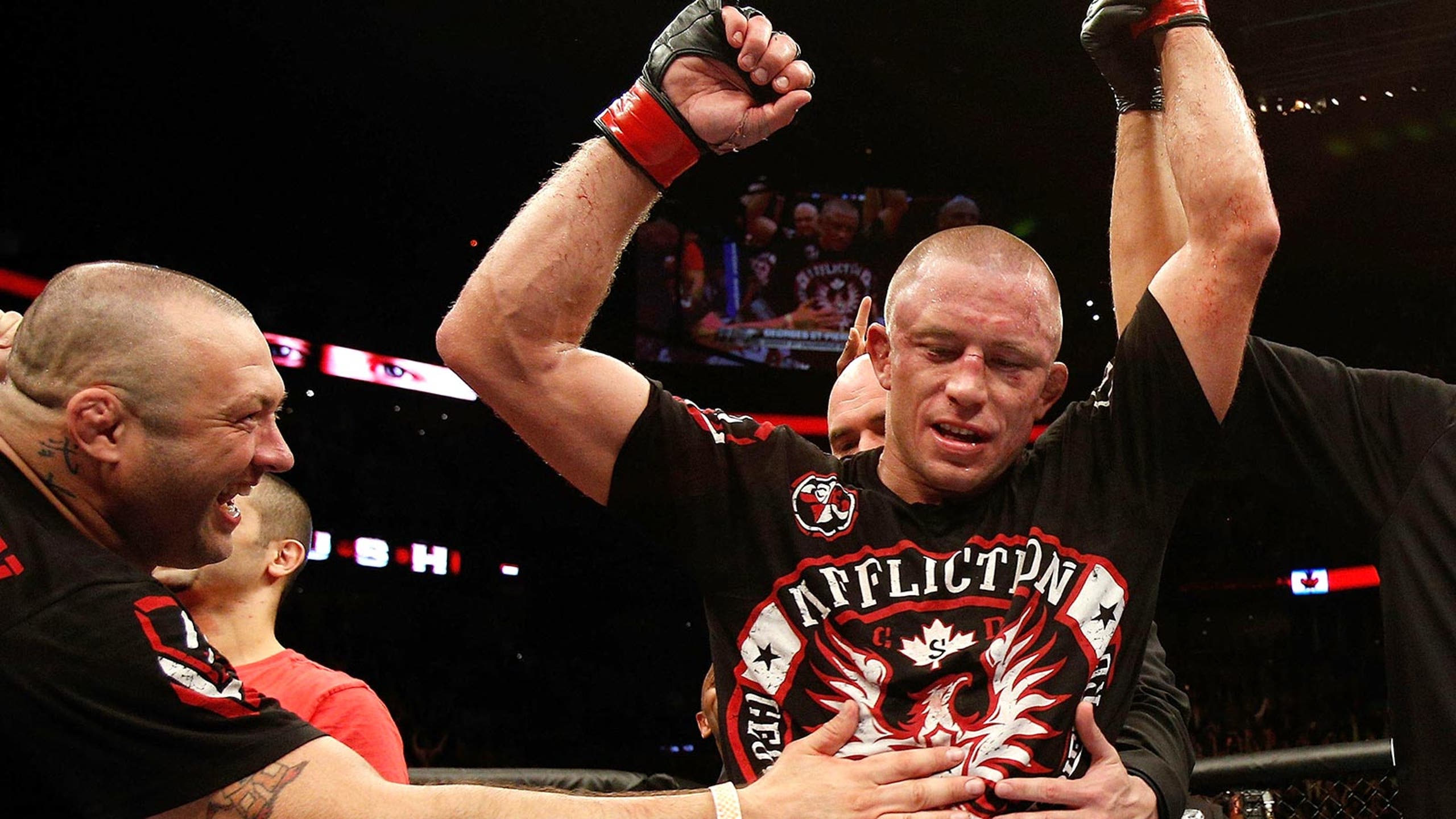 GSP media event Friday was not called so he could make big announcement
BY foxsports • December 11, 2013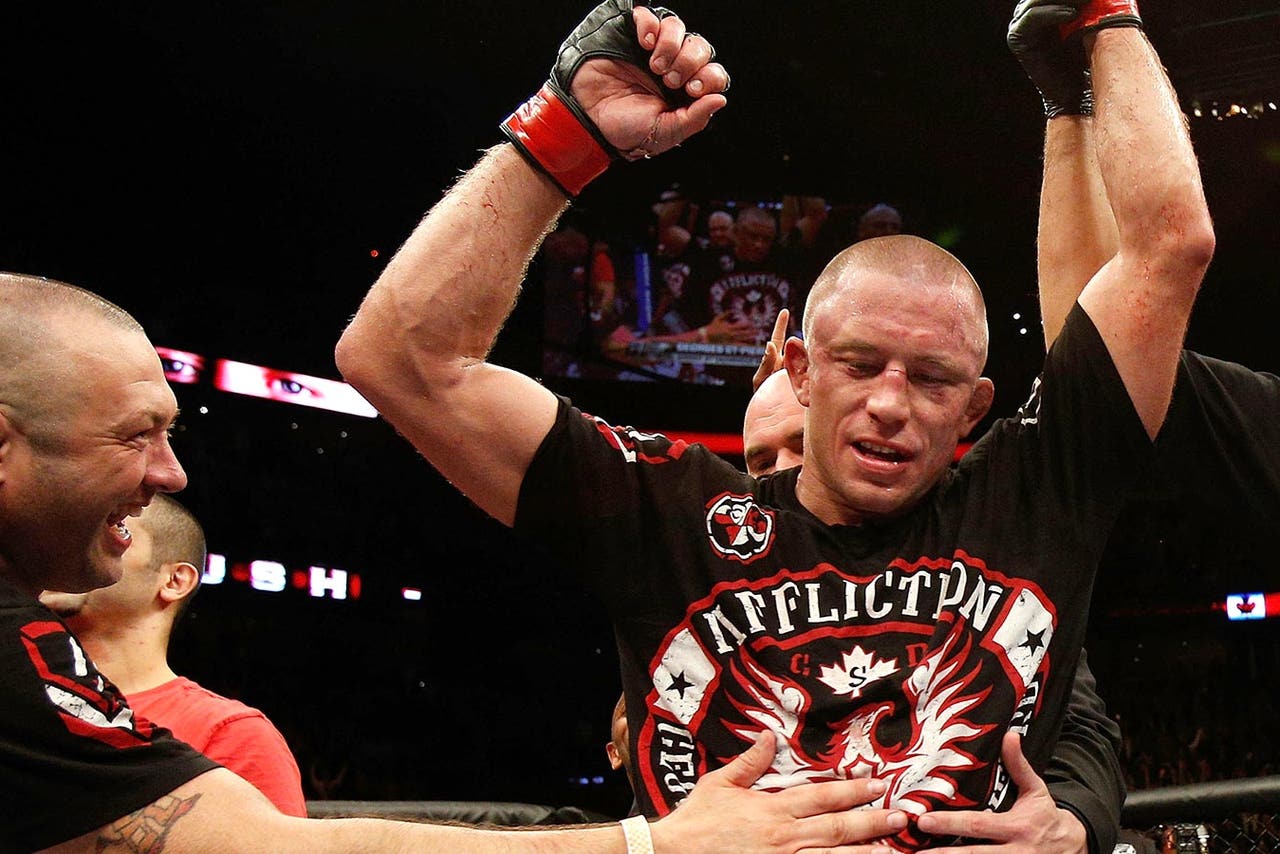 Georges St-Pierre will be speaking with the media Friday afternoon in Quebec. But it won't be an impromptu press conference to tell the public about his future with the UFC.
GSP'€™s team told UFC Tonight'€™s Ariel Helwani that the event at the Galeries de la Capitale mall was planned awhile ago, before St-Pierre beat Johny Hendricks last month at UFC 167 and confused the world when he said he had to go away for awhile due to personal reasons.
Helwani's sources are not sure what St-Pierre will say during his 10-to-15 minutes with reporters, but they are adamant that GSP did not call this event to make any kind of announcement.
UFC president Dana White had similar information Tuesday night when speaking on Canada'€™s Sportsnet.
"€œI'€™m not saying he might not have something to say in these 10 minutes, he might,"€ White said. "€œBut it'€™s not a crazy announcement like everybody was saying earlier."€
St-Pierre is currently on vacation and White said the plan is to speak with him Thursday. The outcome of that conversation will likely be a topic of discussion Friday in Quebec City.
---
---