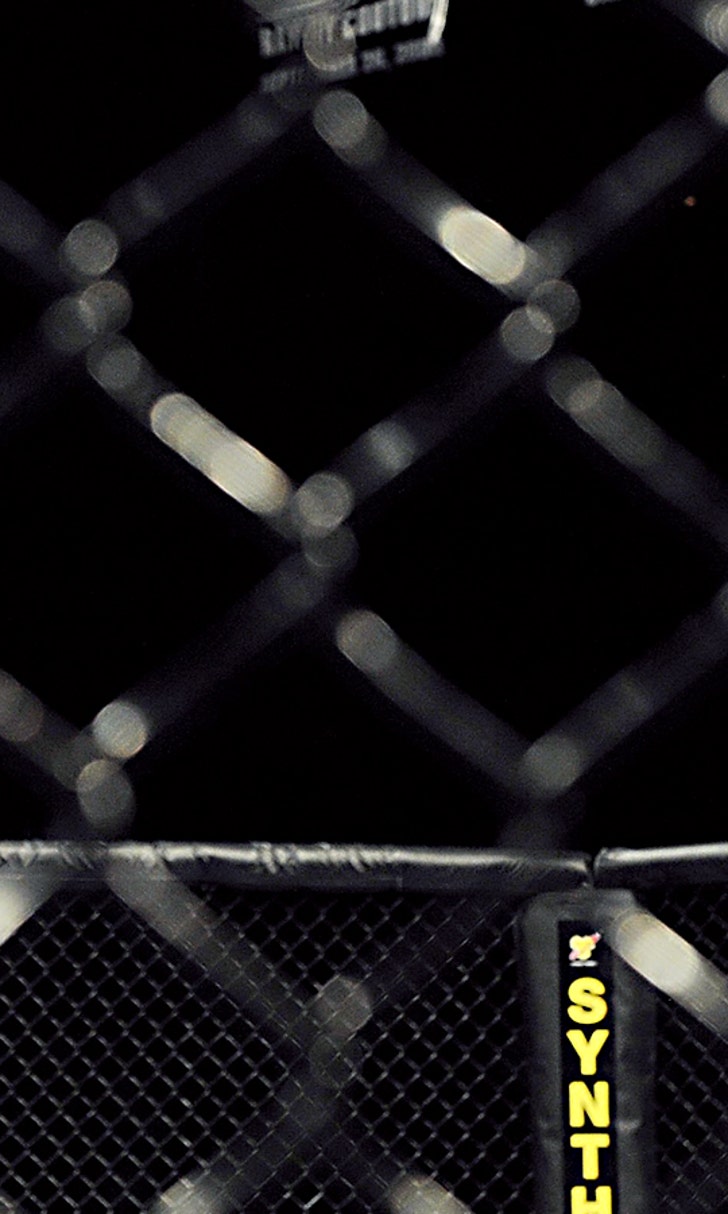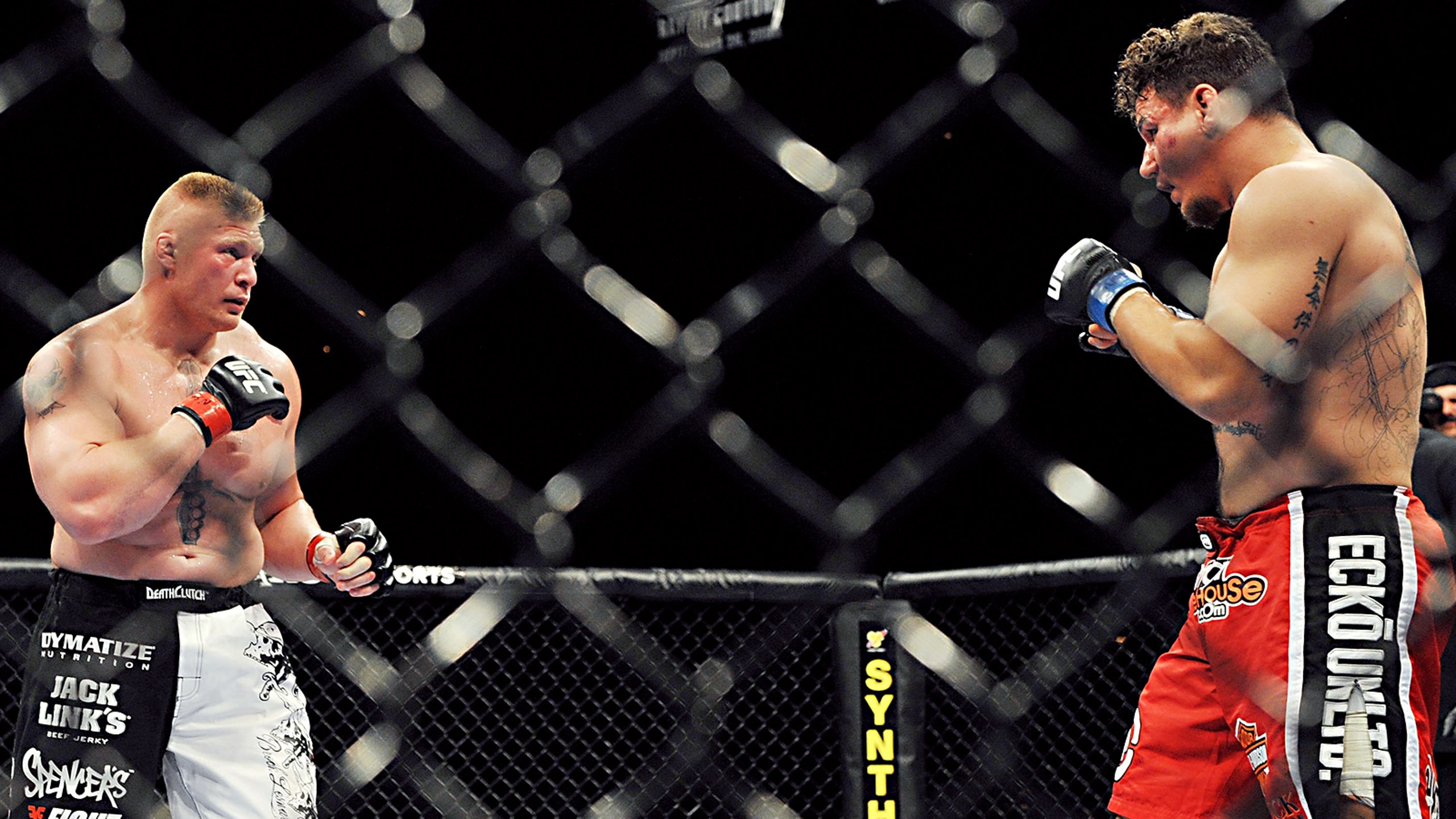 Frank Mir on possible third fight with Brock Lesnar: I'd love to
BY foxsports • January 30, 2014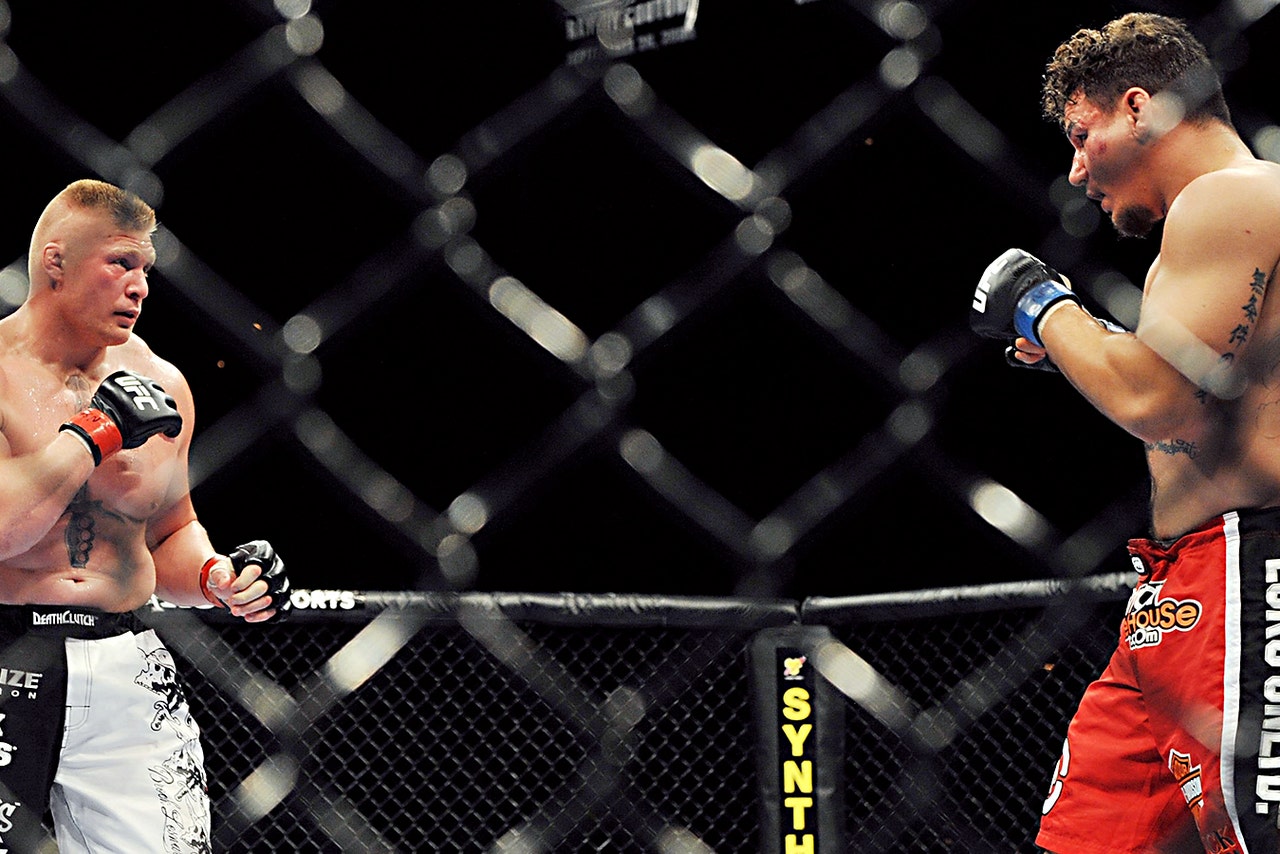 Brock Lesnar wants to fight again. Let's just get that out of the way now. Lesnar feels that during his time as a professional fighter, he was training and competing at a disadvantage due to the diverticulitis that eventually cost him part of his career, and even though he's been out of the sport for over two years, he still harbors a desire to return.
If he does, he has a willing opponent awaiting his return, and it's a familiar face. Frank Mir, who fought Lesnar twice, says that the missing rubber match between them is a hole in both of their resumes.
"Oh, absolutely," he said when asked if he wants the trilogy match. "I think that'd be something in my life if we sat there 1-1 against each other. I think historically, if you look at other fighters, everyone has that rubber match. It makes for more entertaining conversation when you talk about old fights and old fighters, so that has to be something added in. Without that being there, I think it takes something away from [the rivalry].
"I think it's an added bonus if he can come back and be strong," he continued. "If he comes back and he's frail and he's hurt, then no, because then that becomes the theme of the story. 'He tried to make a comeback but he couldn't because he was sick.'"
Lesnar is currently a part-time performer for World Wrestling Entertainment, where he is expected to have a major role in its upcoming Wrestlemania show. So his interest is in competing during a break in his that schedule.
Mir said he doesn't dwell on the possibility of a third bout, but gets reminded it of it from time to time when he sees a Lesnar action figure his wife placed along one of Mir in the family game room.
"I sit there and look at it all the time," he said. "I don't get that burning [desire], like, 'I've got to get this guy.' I don't have that personality where I just hold on to things like that. But when people ask me, would you fight him? Well, yeah. I would love to. If it's there, I'll take advantage of it. If it's not there, I'm not going to worry about it."
Mir, of course, has some significant work to do on Saturday to ensure his continued employment with the UFC. The 34-year-old former heavyweight champion has lost three straight, and UFC president Dana White has indicated that both Mir and his UFC 169 opponent Alistair Overeem have reached must-win territory.
---
---