Five options for Michael Bisping's first title defense
BY foxsports • June 8, 2016
Michael Bisping did the unthinkable Saturday night, when he KO'd Luke Rockhold inside of one round at UFC 199 to become champion for the first time in his 10-year UFC career. Bisping accomplished the hefty feat on just 17 days' notice and has finally evened the score with Rockhold, who beat him by second-round submission in 2014.
But now Bisping will have to do something Rockhold wasn't able to -- successfully defend the belt.
Here are five potential options for Michael Bisping's first title defense.
It's pretty easy to make an argument for Rockhold to get an immediate rematch against Bisping. He was champion before he ran into Bisping, already has a win over "The Count," and their feud didn't stop once the referee stopped the fight. According to Rockhold, Bisping actually taunted him after the knockout, and the pair of top middleweights continued to exchange words at the post-fight press conference.
With the score tied 1-1, why not complete the trilogy while the wound is still fresh?
When Chris Weidman dropped out of UFC 199, Jacare Souza was the first person Dana White called to fill in and fight for the title. Unfortunately, Souza tore his meniscus at UFC 198 and was not able to answer the bell, opening the door for Bisping.
Bisping, however, claimed that Rockhold actually turned down the Jacare fight, and that he would be happy to give the Brazilian his rightful title shot.
Souza has won nine of his past 10 fights and is coming off a first-round knockout of Vitor Belfort, where he landed 39 significant strikes inside of the first five minutes. He's as deserving as anyone, at the moment.
Chris Weidman was in line for an immediate rematch with Luke Rockhold for the title he lost at UFC 194 before an injury derailed those plans. He has set his sights on a fall return, with hopes of making it to the UFC's debut in New York City this November.
A title defense would be appealing in New York for Bisping since scores of his fans from the UK could fly to The Big Apple in half the time it takes to get to Las Vegas. Not to mention it figures to be one of the biggest pay-per-views of the year.
Weidman, also, is certainly deserving. He beat UFC legend Anderson Silva to take the title in 2013, then successfully defended it three times against the likes of Silva, Belfort and Lyoto Machida.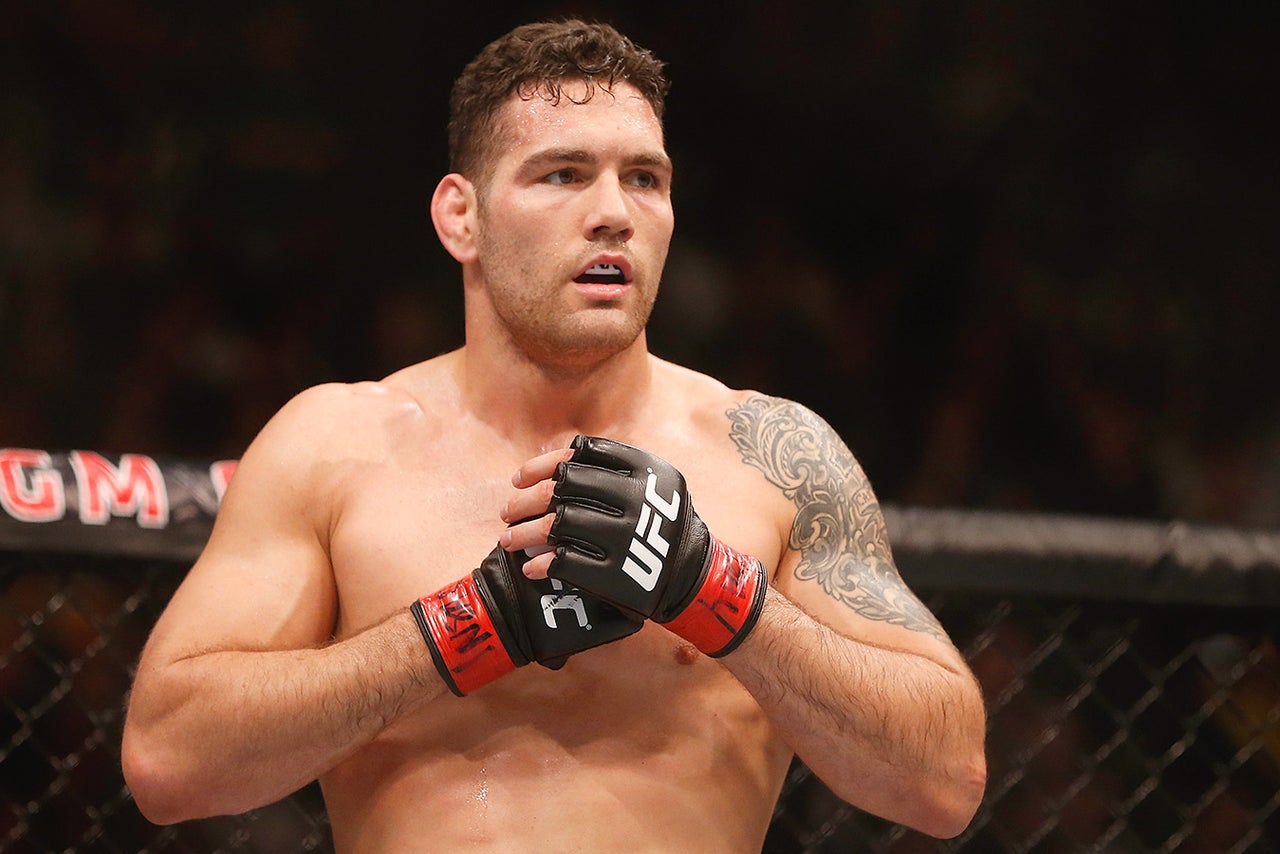 If you look at the UFC rankings, you won't see Yoel Romero listed in the top 5, 10 or even 15 middleweights. That's because the former Olympian is serving a six-month suspension from USADA for taking a banned substance.
But unlike most other athletes who say they unknowingly took a banned substance, Romero actually had proof that the substance he tested positive for did not appear on the label. Here's a complete rundown of that situation.
Romero has won all seven of his fights under the UFC banner, with finishes of Machida, Tim Kennedy and Derek Brunson under his belt. His last win was a split decision over the aforementioned Souza, and he was seemingly next in line behind Weidman before getting popped.
He has dropped a few spots in the eyes of fans but is still a viable candidate for a title shot after his suspension ends this summer.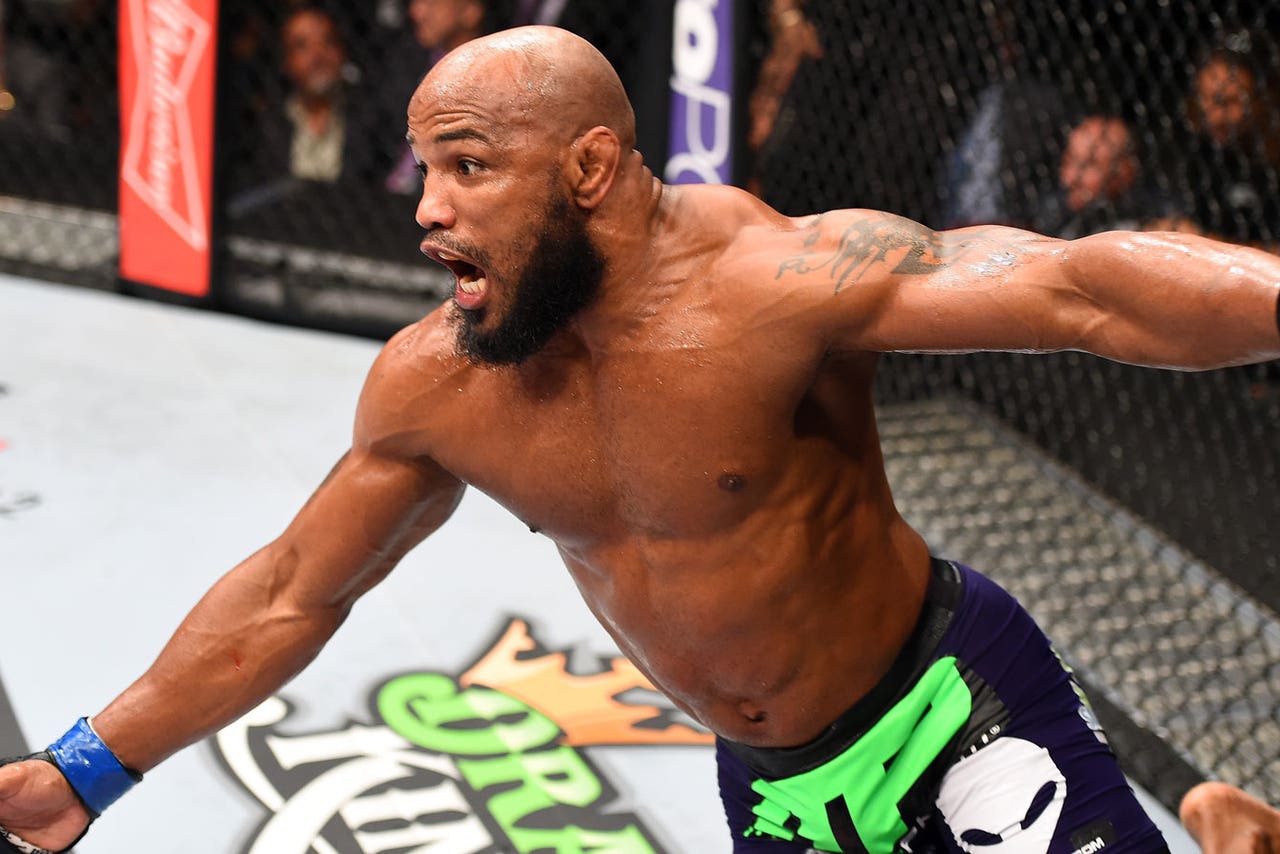 If the UFC decides to go with a fresh face for Bisping's first title fight, Robert Whittaker is their guy. Bisping and Whittaker were actually slated to face off in November at UFC 193 in Whittaker's home country of Australia, but Bisping dropped out, citing an elbow injury.
Whittaker would go on to beat replacement Uriah Hall before scoring a decision over Rafael Natal for his fifth straight win.
Sitting in front of him in the rankings are Weidman and Souza, who are both currently injured, Rockhold, who is coming off a title shot, and Silva and Belfort, who have gone a combined 1-6 over their past seven fights. Whittaker, while a curveball, deserves to be on the shortlist for Bisping, but would need a few things to fall through to get the shot.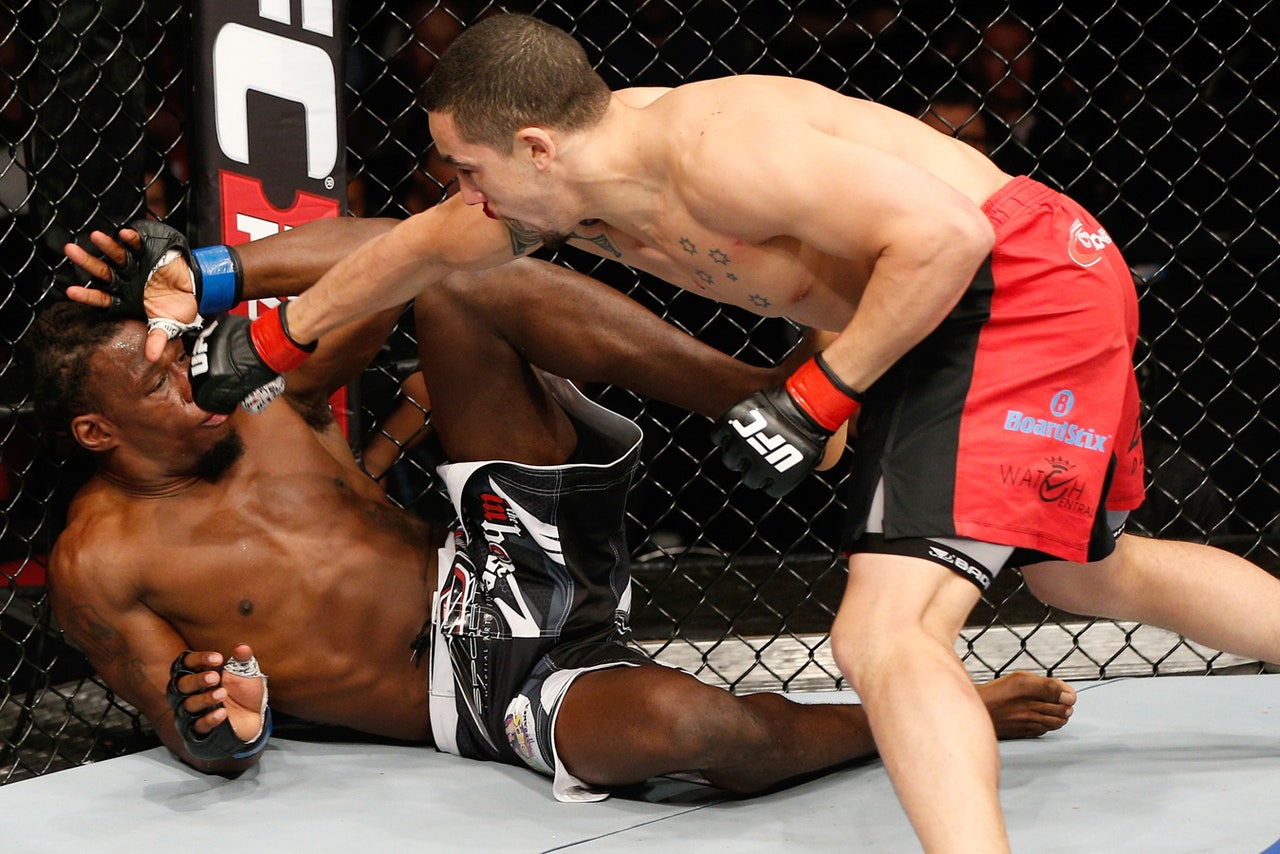 ---
---