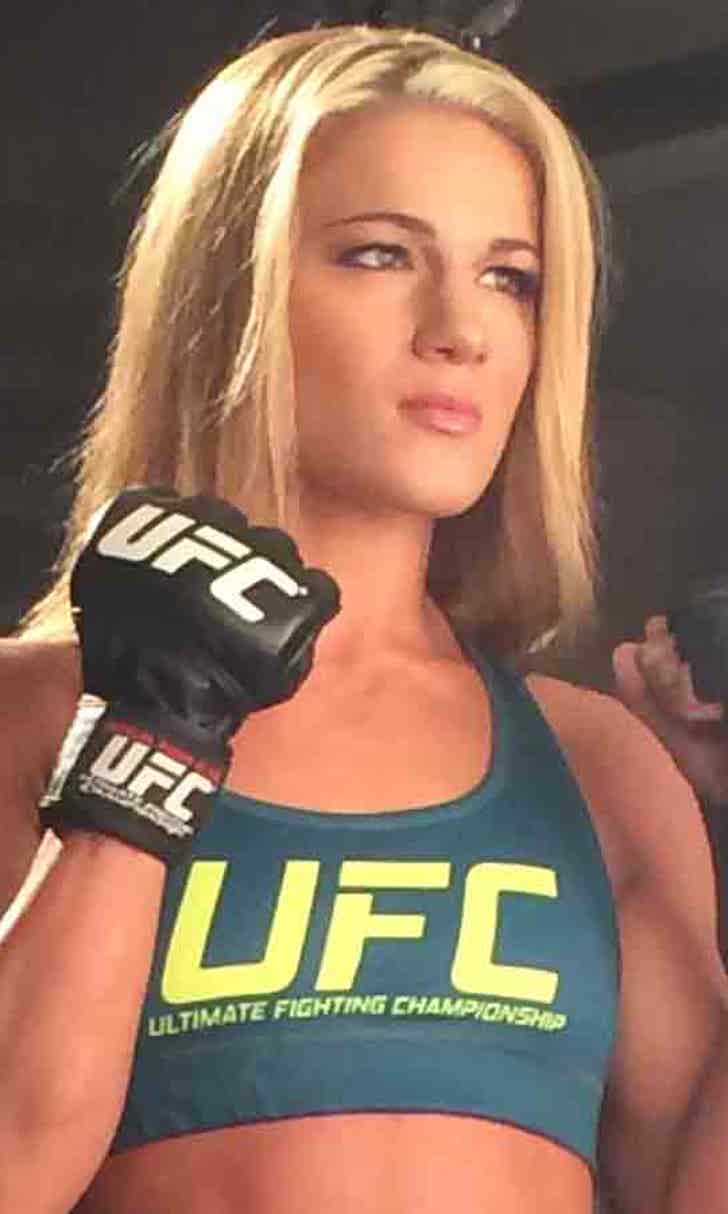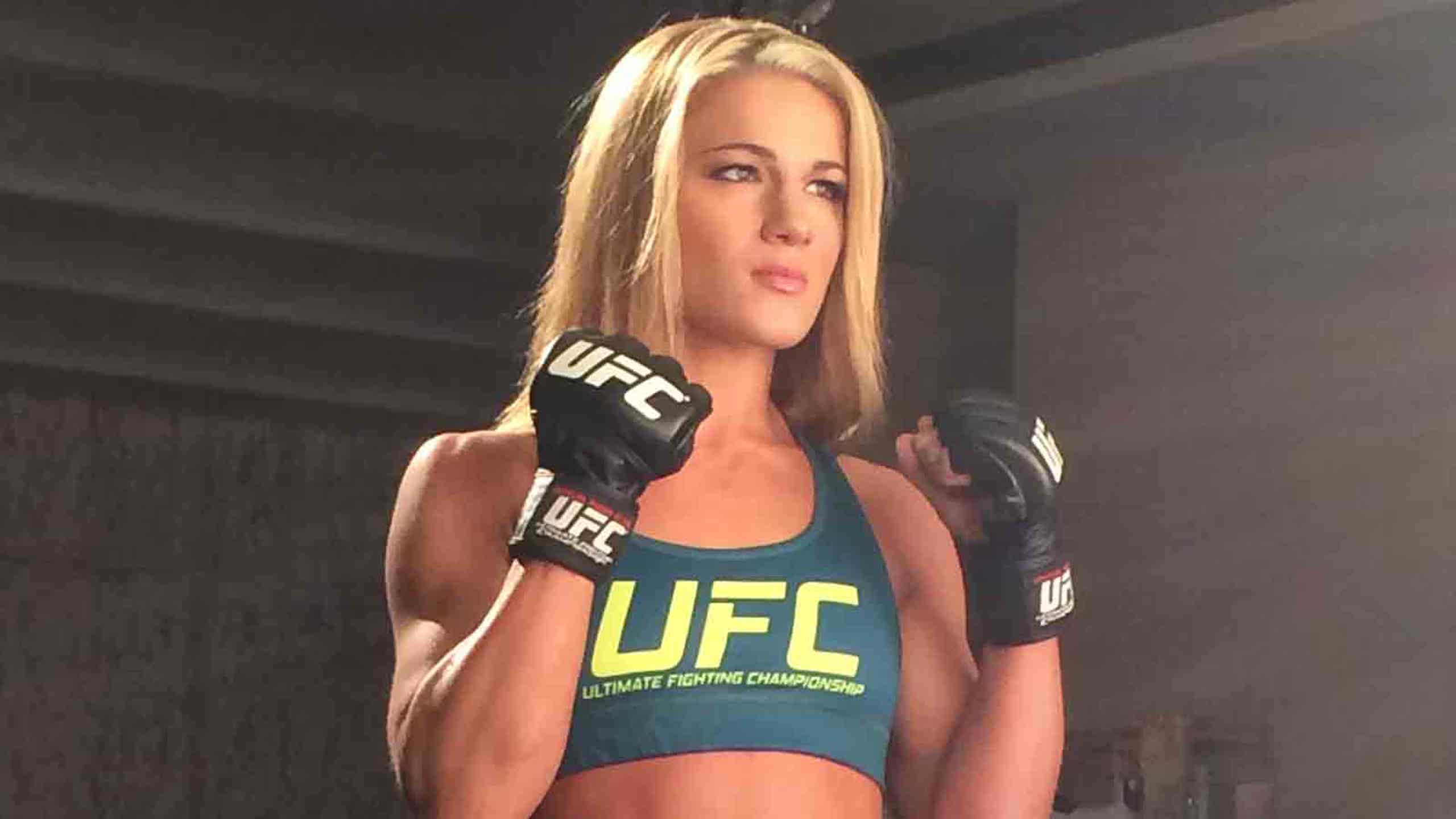 Felice Herrig: Maybe Paige VanZant is starting to believe her own hype
BY Damon Martin • February 2, 2015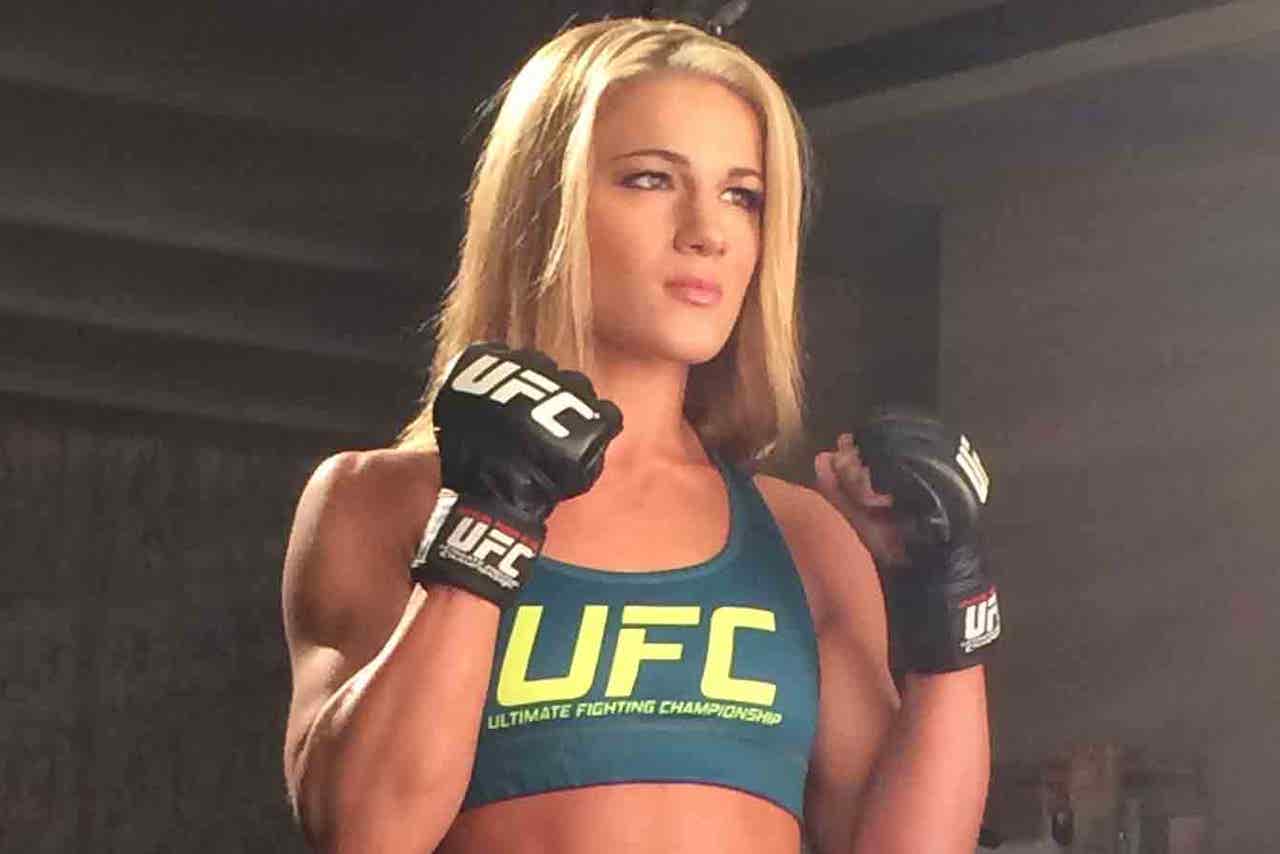 The women's strawweight bout between Felice Herrig and Paige VanZant is still more than two months away, but the top 10-ranked fighters are already talking about the highly anticipated matchup for FOX UFC Fight Night in New Jersey on April 18.
Over the weekend during the UFC's visit to Las Vegas, VanZant interviewed with the media, answering questions about the upcoming bout and her opinions on Herrig. In the course of the interview she was also asked about training with Team Alpha Male and the influence that could eventually have on her wrestling game if she ever hopes to take on champion Carla Esparza.
"She has a very strong Muay Thai game, that's kind of what she's been known for, but I do think she's a predictable fighter," VanZant said about Herrig. "She's been around for a really long time, so she's already got her style set in stone, whereas I'm very young obviously and I can still change my style and I have a lot to learn. She's not going to know what's coming for her.
"I know I'm at the best camp in the world for wrestling, so when I get the opportunity to fight (Carla Esparza), my wrestling will be just as good as hers."
It didn't take long for the comments to find their way to Herrig, who is in training camp with her head coach, Jeff Curran, and the rest of Team Curran MMA. It's safe to say Herrig wasn't amused by VanZant's responses when she said the former "Ultimate Fighter" competitor was predictable, but things only ratcheted up when the 20-year-old out of Reno, Nevada, started discussing the possibility of her wrestling matching Esparza, who is a two-time All-American.
"When I heard Paige called me 'predictable' and a 'stepping stone,' at first I was like, 'What the f--k,' but then I kind of chuckled a bit to myself because she said after she gets through me and makes her way to Carla (Esparza) that her wrestling would be as good as Carla's by then. I realized then that she either is starting to believe her own hype or just doesn't understand what it takes to become elite at something like Carla is at wrestling," Herrig told FOX Sports.
"I have nothing against Paige, and I'm excited for anyone or anything that brings attention to WMMA and especially the strawweight division, so this is going to be a fun fight."
VanZant's journey to the UFC was different from Herrig's because when "The Ultimate Fighter" was filling out its cast list, one of the requirements was competitors had to be at least 21 years old because of alcohol being allowed in the house.
Considering VanZant won't turn 21 until just a few weeks before her fight with Herrig, she wasn't allowed to compete on the show. Looking back on the experience after the show aired, VanZant said she definitely "dodged a bullet" and called bypassing the reality show a "blessing in disguise" considering she was still able to debut with the promotion as well as earn a $50,000 "Performance of the Night" bonus in her first fight.
Herrig believes VanZant was lucky to miss out on "The Ultimate Fighter" as well, but for a much different reason.
She's not sure the young upstart would have done very well against the best fighters in the world at 115 pounds, and that was everybody who participated on the show.
"The truth of the matter is, I think Paige is right when she says she is lucky to have been able to bypass being on 'TUF,' because I don't think she would have done very well," Herrig said. "Every girl in that house, whether I liked them or not, was the best in the world -- every one of them. 
"I was picked to fight Paige, but I know every girl in the house would have taken this fight in a heartbeat. I'm glad Paige had a great performance in her debut because on April 18 it will only drive home the fact that the best girls in the division were in that house with me."
Herrig will meet VanZant at FOX UFC Fight Night: Machida vs. Rockhold on April 18, from the Prudential Center in Newark, New Jersey. And from the sound of things from these two fighters, the date can't get here soon enough. 
---
---