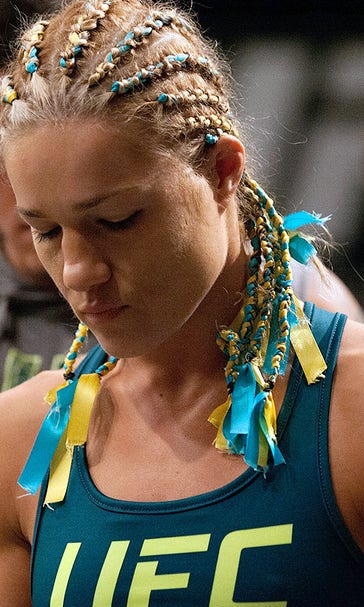 Felice Herrig and the double-edged sword of battle experience
April 15, 2015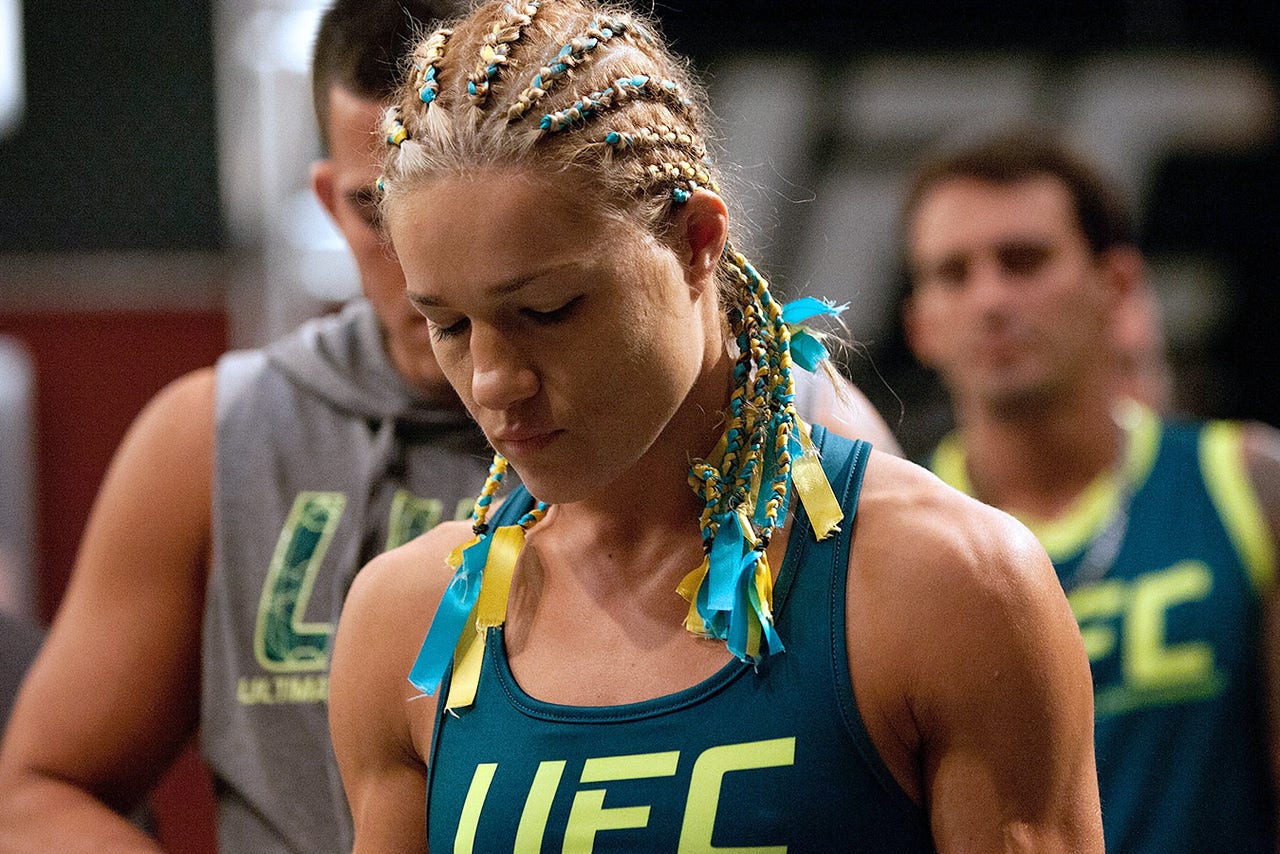 For over a decade of fighting professionally as a kickboxer, boxer and mixed martial artist, Felice Herrig has always battled with a scorched-earth approach. The aggressive-fighting 30-year-old has been in more than her share of wars inside the gym as well as the ring and cage.
So, in a way, it wasn't surprising to hear the UFC strawweight reveal earlier this year that she already has memory issues, and wonders whether they are related to her athletic career. It was, however, still sobering and alarming.
In light of former UFC lightweight Jamie Varner's revelation that, prior to his last fight, medical examinations showed that he'd suffered as many concussions as years he'd lived (also 30), and that doctors recommended he retire, we asked Herrig whether she's ever gotten her brain scanned for damage. Varner himself decided to go through with his fight, but retired afterward.
Now, he has said that he worries about his future brain health. Herrig says that though she suspects taking blows to the head for her entire adult life may play a role in her memory loss, she can't be sure that general spaciness isn't also to blame.
Whatever the case, the fighter isn't eager to get her brain checked out to check on its health and any signs of damage sustained. "It is one of those things where I'd rather not check out, honestly," she tells FOX Sports.
"You worry about what they might find or tell you if you go in, so I don't think about it too much."
Herrig takes comfort in knowing that she's evolved her attitude in the gym and in fights, and also that she won't be a professional fighter forever. "In about 50 fights, knock on wood, I've never been knocked out," she says.
"So I have always had confidence in my chin. Because of that, I just didn't care. I would go in there and take shots and not care because I knew I wouldn't go out. I'd take shots to give them. I've changed my approach a bit, though. I train and fight smarter, now. Plus, MMA is a lot safer than what I did before, boxing and kickboxing and Muay Thai.
"I'm also by no means done fighting, but I don't see myself doing it when I'm in my 40s. I'm going to do it for a few more years and do all that I can in that time. I won't be taking these shots forever."
Fighters walk along a razor's edge with their training. In order to become good and sharp enough to win at the highest levels, they need to push their bodies and expose themselves to the danger of real, hard training.
You don't want to encounter a situation for the first time, in a fight. So the training needs to be challenging enough to prepare you, but not too perilous to keep you from making it to the ring or cage on fight night.
So if Herrig's years of training and fighting have taken their toll on her mind and body, they've also given her an experience advantage over most opponents. Veterans who have been in wars know things about themselves, and about what others can dish out, that even the most talented rookies don't.
That's why Herrig is so confident heading into her FOX UFC Fight Night main card bout against Paige VanZant on Saturday. The two top strawweight contenders will meet in New Jersey this weekend in a hotly anticipated contest to determine who will move up in the rankings.
VanZant was too young to compete on "The Ultimate Fighter" season that Herrig was on, but the 21-year-old won by impressive TKO in her UFC debut last November against Kailin Curran. Since before that win, VanZant has had the benefits and weight of a ton of hype behind her.
While Herrig can't discount her opponent's skill and talent, she says that VanZant doesn't stack up when it comes to experience needed to continue to win at the highest level. "She's had five fights, so she just doesn't have the experience," Herrig says.
"I've seen pretty much everything you can see in a fight. There is not a thing she can do that is going to shock me. Having that experience gives you comfort in any situation you find yourself in, during a fight, and keeps you calm. There is no substitute for that type of thing. I'll be in my element wherever the fight goes."
The action kicks off live on FOX, starting at 6 p.m. ET with the FOX UFC Fight Night prelims before the main card starts at 8 p.m. ET with FOX UFC Fight Night: Machida vs. Rockhold. 
---
---