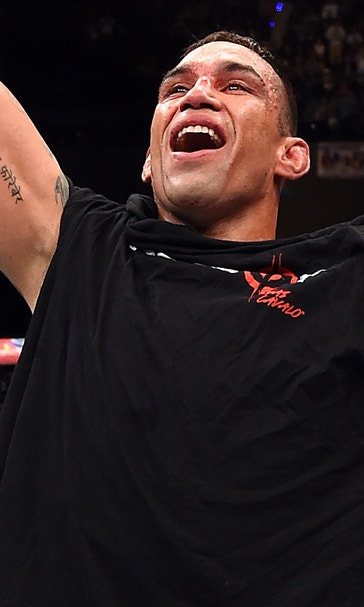 Fabricio Werdum beats Travis Browne, melee nearly breaks out after the fight
November 15, 2016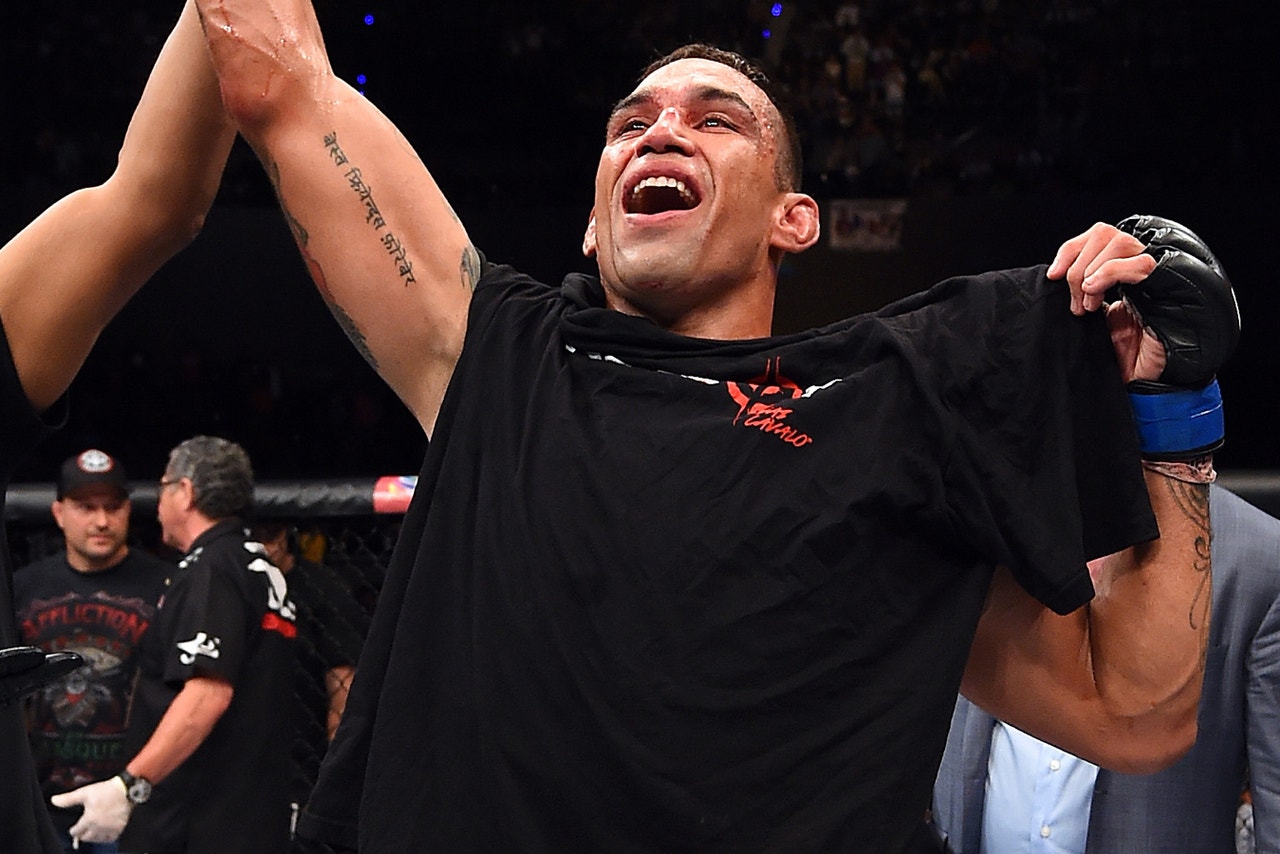 CLEVELAND — Fabricio Werdum earned another unanimous decision victory over Travis Browne on Saturday night, but not without controversy once the fight was finished.
Werdum's win was marred after a near melee broke out in the cage between the two camps standing in the Octagon together.
Before the mayhem began, Werdum started the fight by running across the Octagon with a huge flying kick that landed directly in Browne's neck as the crowd exploded with excitement after the unexpected move.
The exhilarating kick then gave way to a bizarre sequence after an exchange of strikes where it appeared Browne suffered a dislocated finger and motioned to the referee to pause the fight for a moment.
Referee Gary Copeland paused the action, much to the chagrin of Werdum and allowed Browne to pop his finger back in place.
The brief stop in the fight didn't keep Werdum from continuing his assault as the round moved forward as he blasted Browne with a series of stinging punches that continued to wobble the Hawaiian heavyweight.
With time ticking away in the first round, Werdum eventually put Browne with another glancing blow before looking to take the fight into his world on the ground. Werdum quickly took Browne's back and nearly locked up a rear naked choke but time ran out before he could finish the submission.
The action slowed dramatically in the second and third rounds as both fighters started plodding forward with single strikes rather than putting together any real combinations.
Werdum still seemed to be landing the better shots overall but by the final few minutes neither one truly looked to engage as they were met by a chorus of boos from the Cleveland faithful.
When it was all over, Werdum earned a unanimous decision win as he continued to taunt Browne after the fight was finished. Browne's head coach Edmond Tarverdyan began yelling at Werdum and the former heavyweight champion then kicked the coach before the referee and security intervened.
Tarverdyan continued shouting at one of Werdum's coaches until UFC officials pulled him out of the Octagon.
Considering how everything unfolded it's likely the Ohio Athletic Commission will be reviewing the tape from the event and it's possible sanctions could be levied after the altercation on Saturday night.
---
---