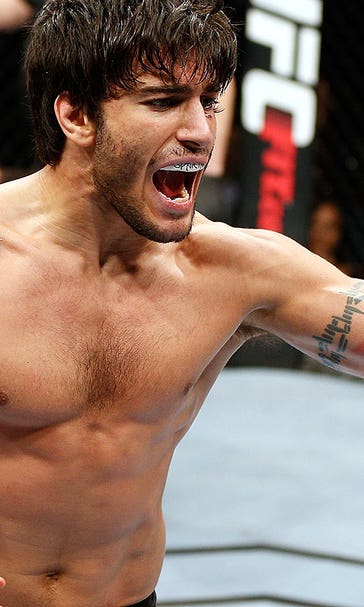 Elias Theodorou wants to wipe the smile off Sam Alvey's face
BY foxsports • June 17, 2016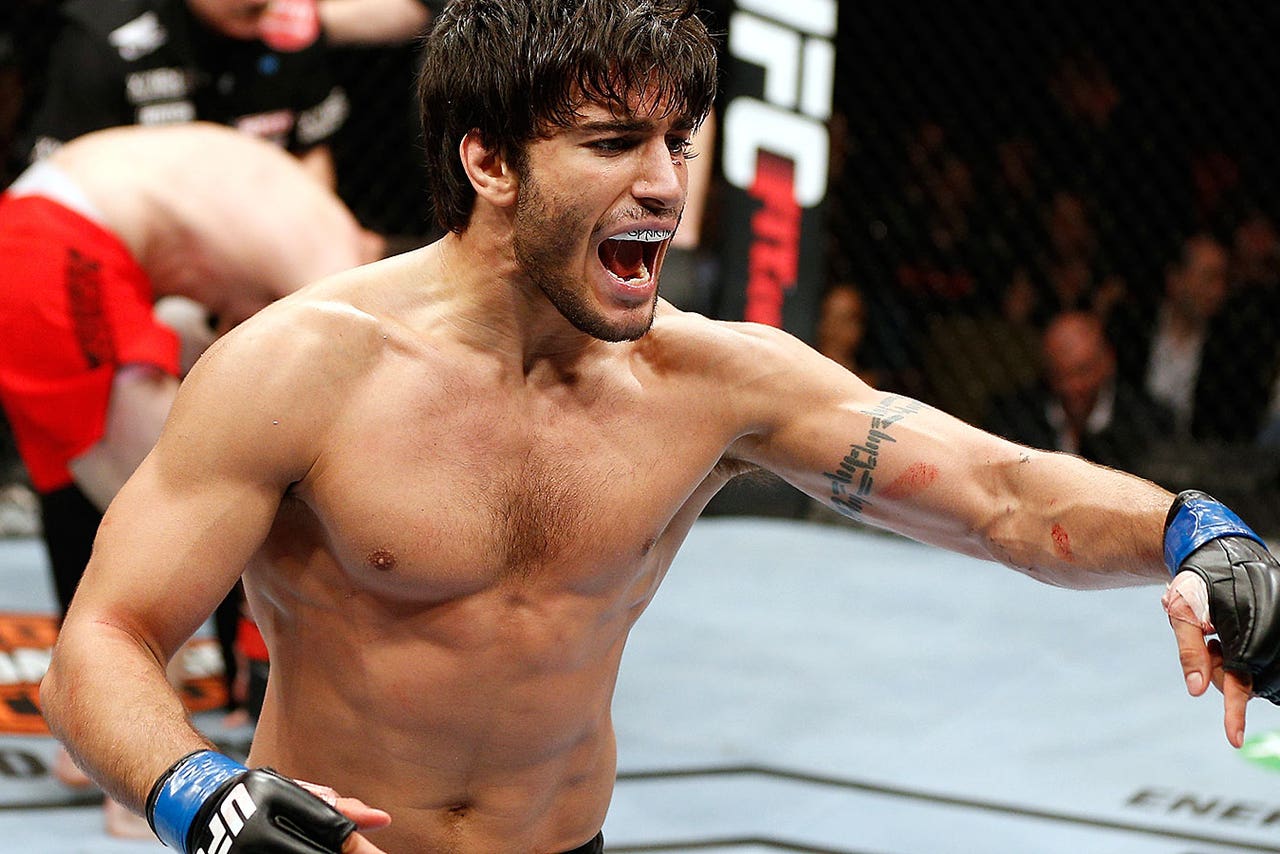 The bad taste left in Elias Theodorou's mouth following a loss in his last fight has the Canadian prospect fired up for his showdown with Sam Alvey this Saturday night.
Prior to his defeat to Thiago Santos last December, Theodorou had never really lost a round, much less lost a fight.
Heading into their matchup this weekend, Alvey is well-known for his Jack Nicholson-Joker-like grin and Theodorou would love nothing more than to get back into the win column by wiping that look off his face.
"I'm excited to get back to my winning ways. As cliché as it always sounds, I learned a lot from my first loss and just taking the silver lining," Theodorou told FOX Sports.
As much as it pained him to suffer a loss to Santos in his last fight, Theodorou also learned a lot about himself that night.
The Canadian middleweight had never really been tested that much in any of his previous bouts and Santos pushed the limits after Theodorou made the cardinal mistake of sticking to his game plan so long that it backfired on him.
"The idea is that I lost the fight, he didn't win," Theodorou said. "The silver lining is I oustruck a two-time Muay Thai champion in the first round and what the issue was, I doubled down on the wrong thing.
"The second and third rounds, the idea was to push him against the cage and take him down and previously, I had great success doing that. It didn't work and instead of being cognitive enough to say let's go back to what we're doing and change it up, I was just focused on doing that one thing because it always works."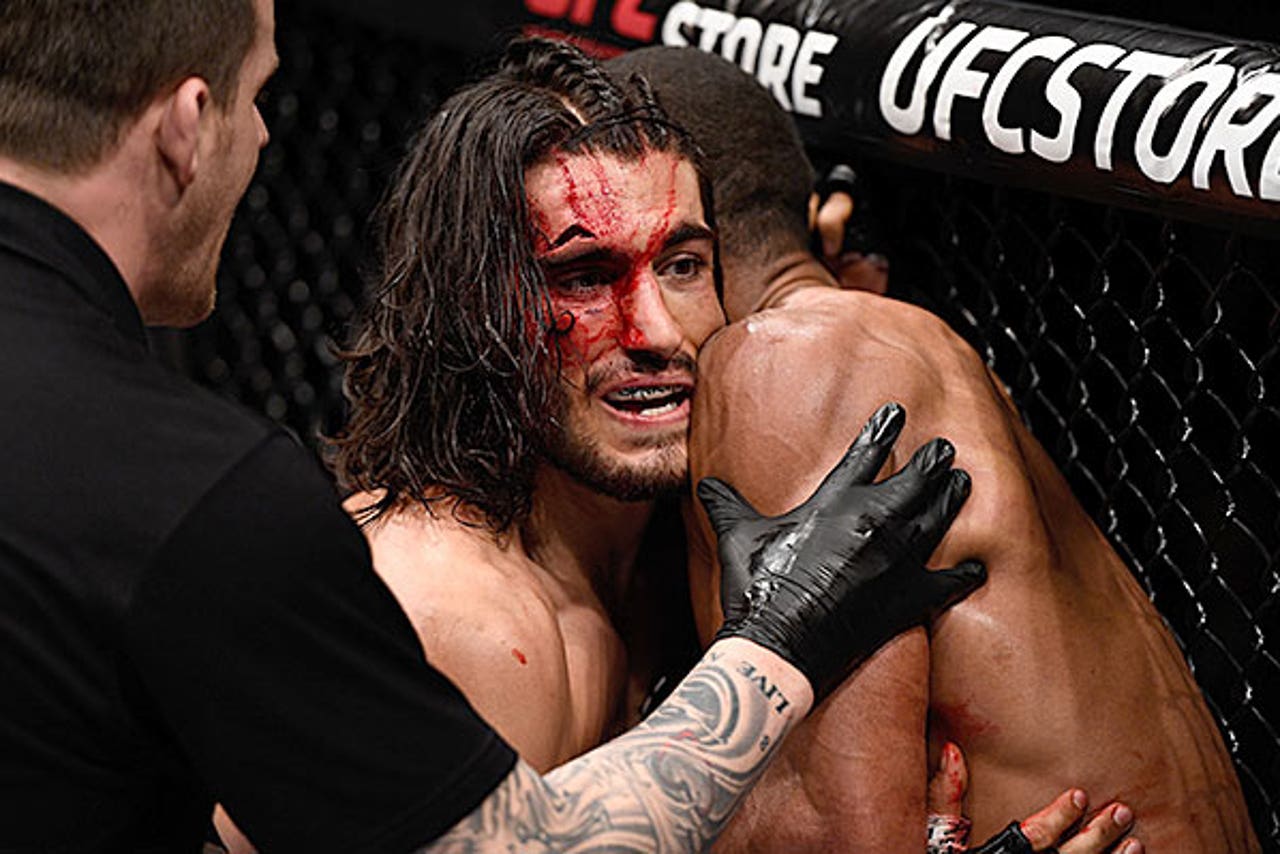 On a more positive note, Theodorou was able to absorb a lot of punishment dished out by Santos and he refused to go down and refused to give up. Santos certainly did his part to try and finish the fight, but Theodorou wasn't going to fade away no matter how much his opponent wanted the knockout.
That kind of toughness can't be taught in the gym so Theodorou was proud of himself for surviving. But now he's ready to dish out some damage instead of taking it.
"Prior to that fight, I've never really lost a round. So it was just good to understand what defeat is, especially in a way where I got cut, my hair went out of whack, I got poked in the eye, but there was no quit in me," Theodorou said. "I wasn't defeated. I didn't give up."
Coming back against Alvey on Saturday night in the featured prelim on UFC Fight Pass, Theodorou sees a chance to not only get a win, but an opponent who will allow him to show off everything he has stored in his arsenal.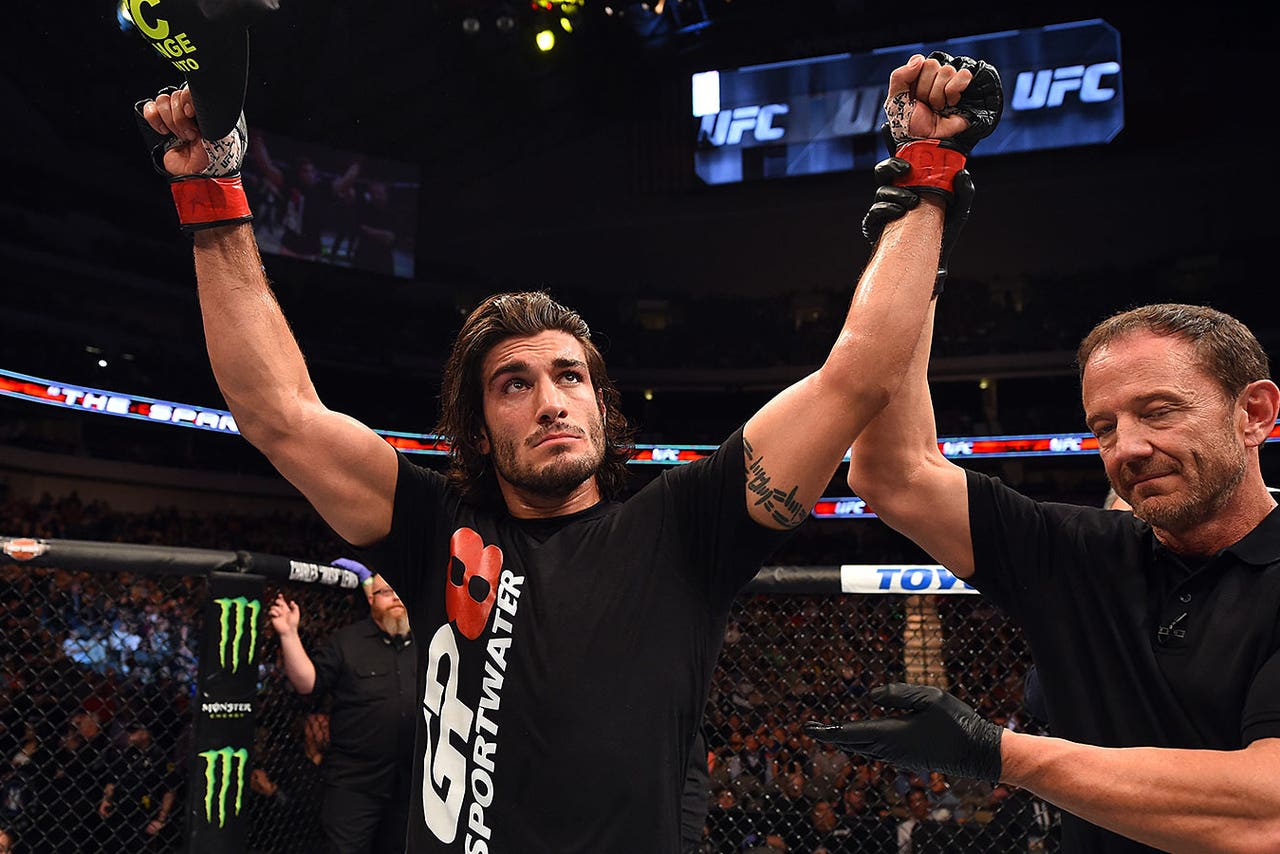 Theodorou revealed that he's actually tried to fight Alvey previously before they were in the UFC together and now years later, he'll finally get his chance.
"He has a load of experience. He's been on my radar for a long time. There was the chance at MFC (Maximum Fighting Championships) and I kind of talked to them about an opportunity to fight him because he has plenty of holes in his game," Theodorou said. "He has six losses so there are six road maps to beat him. With that being said, he's got dynamite in his hands and he's a classic southpaw counter puncher who wants me to brawl with him."
Alvey is known as a very heavy-handed striker, who has one-punch knockout power in both hands, but Theodorou looks at the veteran middleweight as a plodding fighter who takes as much punishment as he dishes out.
Considering Alvey was knocked out by Derek Brunson in his last fight coupled with a broken jaw he suffered in training that put him out of action for several months, Theodorou believes he's primed to hand him another staggering defeat while getting his next win streak started.
"I think there's diminishing returns in regards to his body and the damage that it's taken. He's always been able to depend on his chin lasting longer -- well, in his last fight, his chin didn't last longer," Theodorou said. "Sean Strickland actually broke his jaw in training not too long ago and throw in his bad knees and I think there's a lot of mileage on him. I can push the pace on him and I think that he will break both mentally and physically.
"I had a 12-fight win streak and I'm looking forward to the next one."
---
---