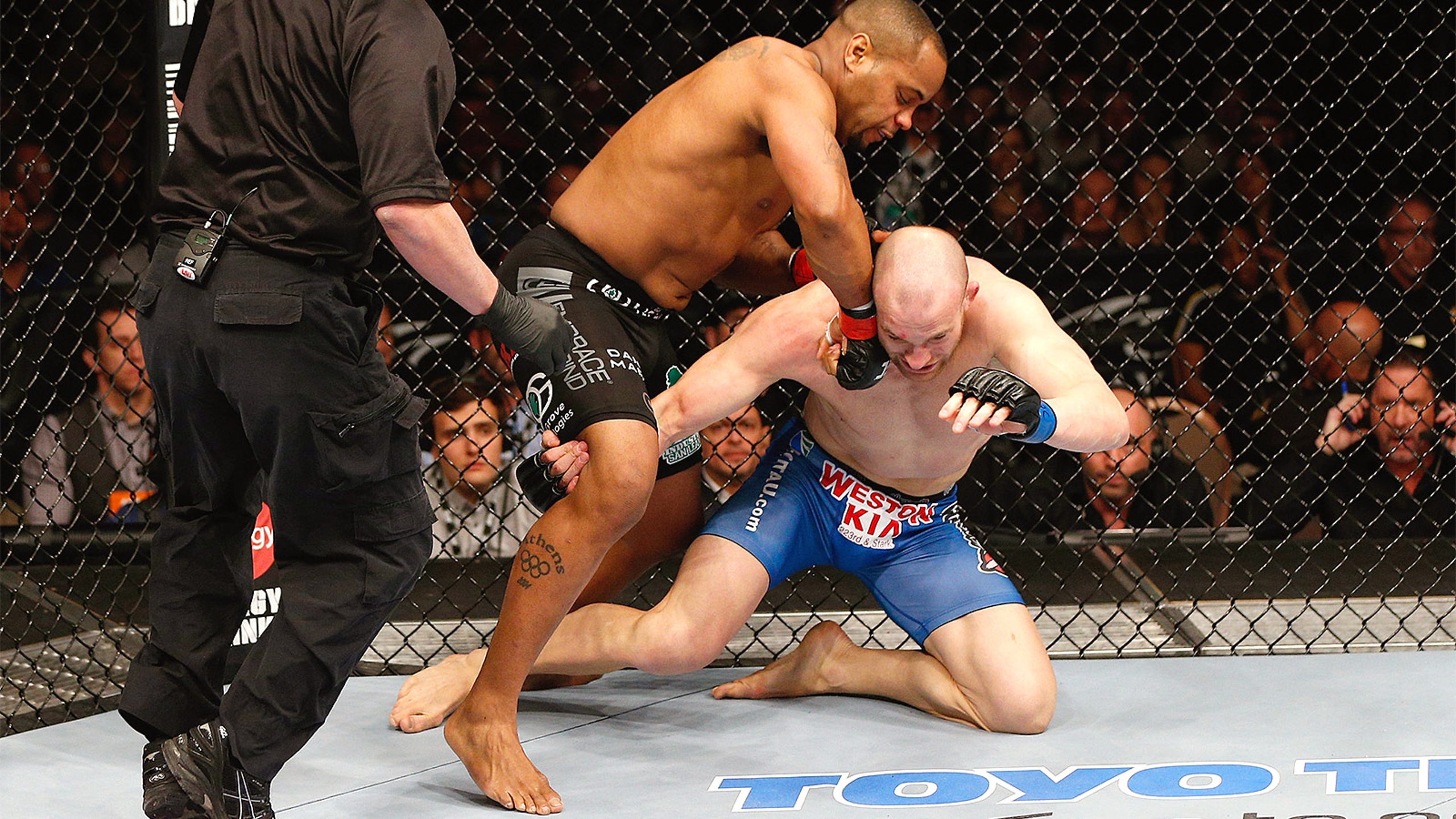 Daniel Cormier starches Patrick Cummins with 1st-round TKO
BY foxsports • February 22, 2014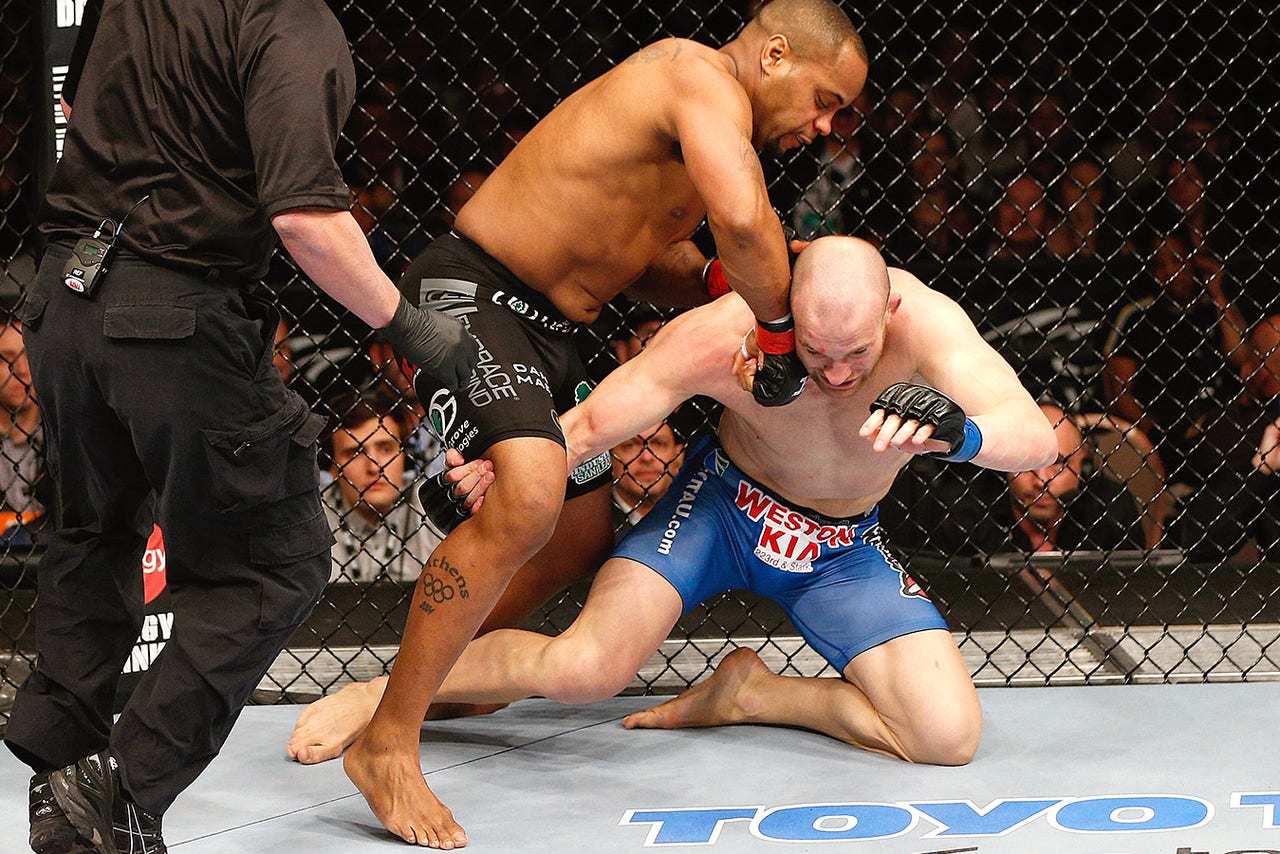 Given the storyline and odds, Daniel Cormier had to win impressively to keep any doubts way. Mission accomplished.
The 9-to-1 favorite dispatched his late-notice opponent Patrick Cummins with a quickness, knocking him out in just 79 seconds.
"Yes, it had to happen this way," he said afterward. "It could not go the distance. I'm mad he even hit me twice with all the talking he did."
Cormier and Cummins had exchanged barbs in the media for the week leading up to their fight based upon a shared past in a wrestling room a decade ago. Cummins claimed he'd broken Cormier, made him cry on more than one occasion. Cormier acknowledged that it was possible he cried during training, citing personal problems that although he didn't specify, included the death of his daughter in 2003.
Cormier wasted no time making Cummins pay for his loose lips, drilling him with an uppercut that knocked him upright, then dropping him with a combo and finishing him with powerful ground strikes.
"It feels good, man," he said. "Listen, when you talk you got to be able to to back it up. That's what I do."
Cormier said he feels right at home in the light-heavyweight division and insisted that if any of the top contenders fall out of their bouts due to injury, he's ready to step into their place.
The win was his 14th straight to start his career, while Cummins lost for the first time, falling to 4-1.
---
---