Dana White won't stop Conor McGregor from fighting Floyd Mayweather
BY Damon Martin • March 15, 2017
If Conor McGregor can reach an agreement to face Floyd Mayweather in a boxing match, UFC president Dana White isn't going to stand in his way.

White told TMZ via "UFC Tonight" this week that while the fight doesn't do much for the UFC, he won't stop McGregor from earning the biggest payday of his career for a showdown with Mayweather.

"It doesn't make a lot of sense for my business, but I would never keep Conor from making that kind of money," White said in regards to the fight between McGregor and Mayweather.

"He obviously has a lot of opportunities right now. Tony Ferguson is out there, the Floyd Mayweather thing is out there, we'll see how this thing plays out."

McGregor stands to earn a lot of money if he can reach an agreement to face Mayweather in a boxing match that would likely go down as one of the biggest pay-per-views in combat sports history.

Of course coming to an agreement between the two parties is much easier said than done.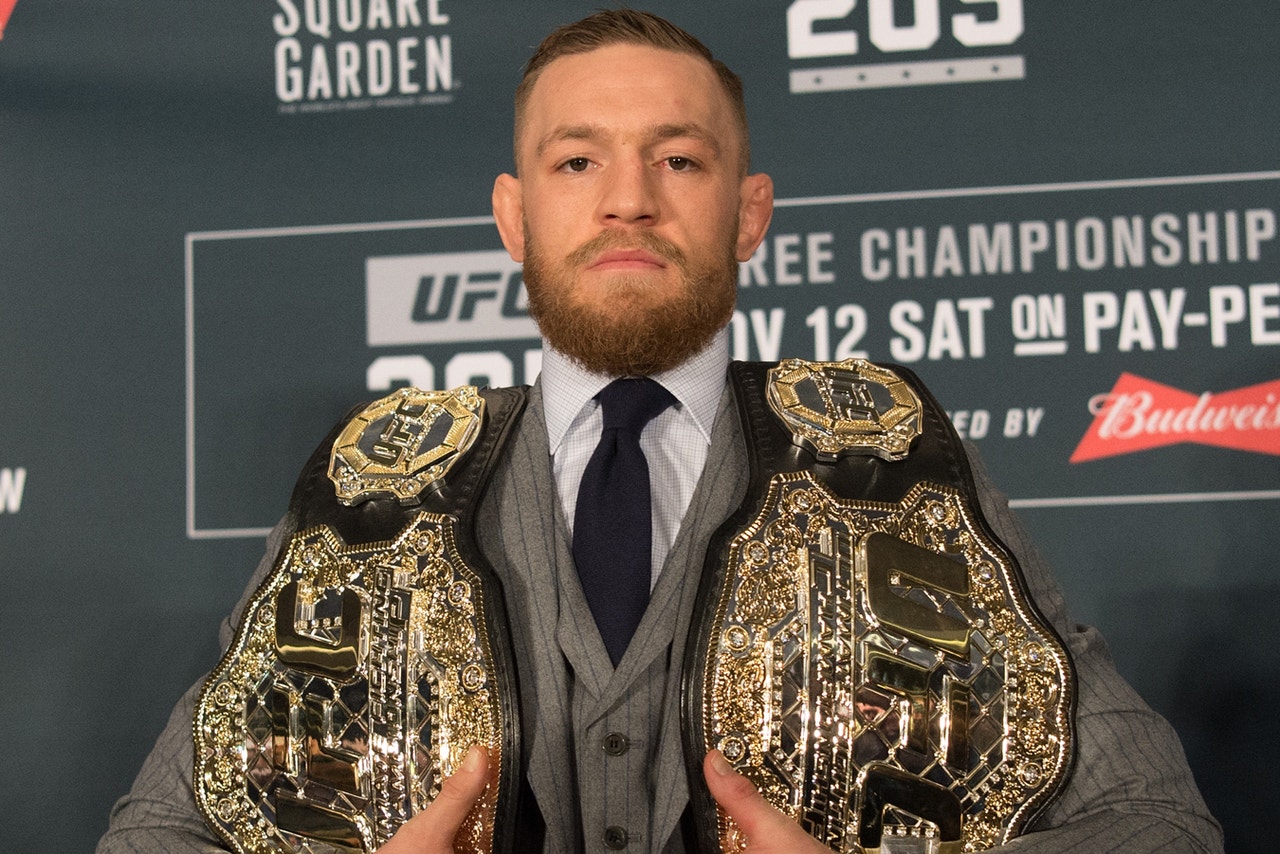 Mayweather has been pushing for a date as early as June for the fight with rumors that a date has been reserved at the T-Mobile Arena in Las Vegas for the proposed bout.

Sources have told FOX Sports that a date in June is virtually impossible considering McGregor is awaiting the birth of his first child in late April or early May, which would then require him to put together a training camp that would only last approximately four weeks to face off with Mayweather.

McGregor is still in Ireland but much like his rematch with Nate Diaz, it's likely he would set up a training camp in Las Vegas in preparation for any showdown with Mayweather in a boxing match.

As far as dates go, a potential fight between McGregor and Mayweather in September seems much more realistic according to multiple sources speaking to FOX Sports but that doesn't mean the fight is any closer to reality.

Right now the gap between McGregor and Mayweather remains the split on pay-per-view profits and guaranteed money up front not to mention the negotiations on whether or not the UFC would be part of the show.

White said he won't stop McGregor from making a huge paycheck to fight Mayweather but the UFC would undoubtedly rather be involved from a promotional and financial standpoint as well.

For his part, McGregor has made no public statement regarding the offered date in June to face Mayweather or if he's any closer to terms on making the fight happen.

At least for now, White doesn't appear to be an obstacle in McGregor's way if he can reach an agreement on terms with Mayweather.


---
---