Dana White promises Conor McGregor will give up a title if he wins at UFC 205
November 15, 2016

Conor McGregor says the UFC will need an army to take away one of his titles if he beats lightweight champion Eddie Alvarez in November, so it appears Dana White is militarizing his forces just in case.
At the UFC 205 press conference several weeks back, McGregor said defiantly that he would not be surrendering a title if he became the first ever simultaneous two-division champion. McGregor already holds the featherweight title and if he can get past Alvarez, he will also hold the lightweight belt as well.
"I'm going to wrap one (belt) on one shoulder and I'm going to wrap the other (belt) on the other shoulder and they're going to need a (expletive) army to come take them belts off me," McGregor shouted.
When White had that clip played back for him recently during an appearance on "Speak for Yourself", he couldn't help but laugh and say how much he loved McGregor.
Still, White says as much as McGregor wants to hold onto two belts, he will only be able to move forward with one of them after UFC 205 is finished.
"We will get one of those belts, I promise you we'll get one of those belts," White said. "You can't tie up two divisions. You can't do it. I'm giving him this opportunity.
"Conor McGregor is a does what he says kind of guy. He has always stepped up, taken big fights, even when I fight might not even make sense, he steps up and he does it. That's why he's so popular, that's why people love him and when he goes in, he fights. That's why I'm giving him this opportunity, but I love him, but he's got to give one of those belts back."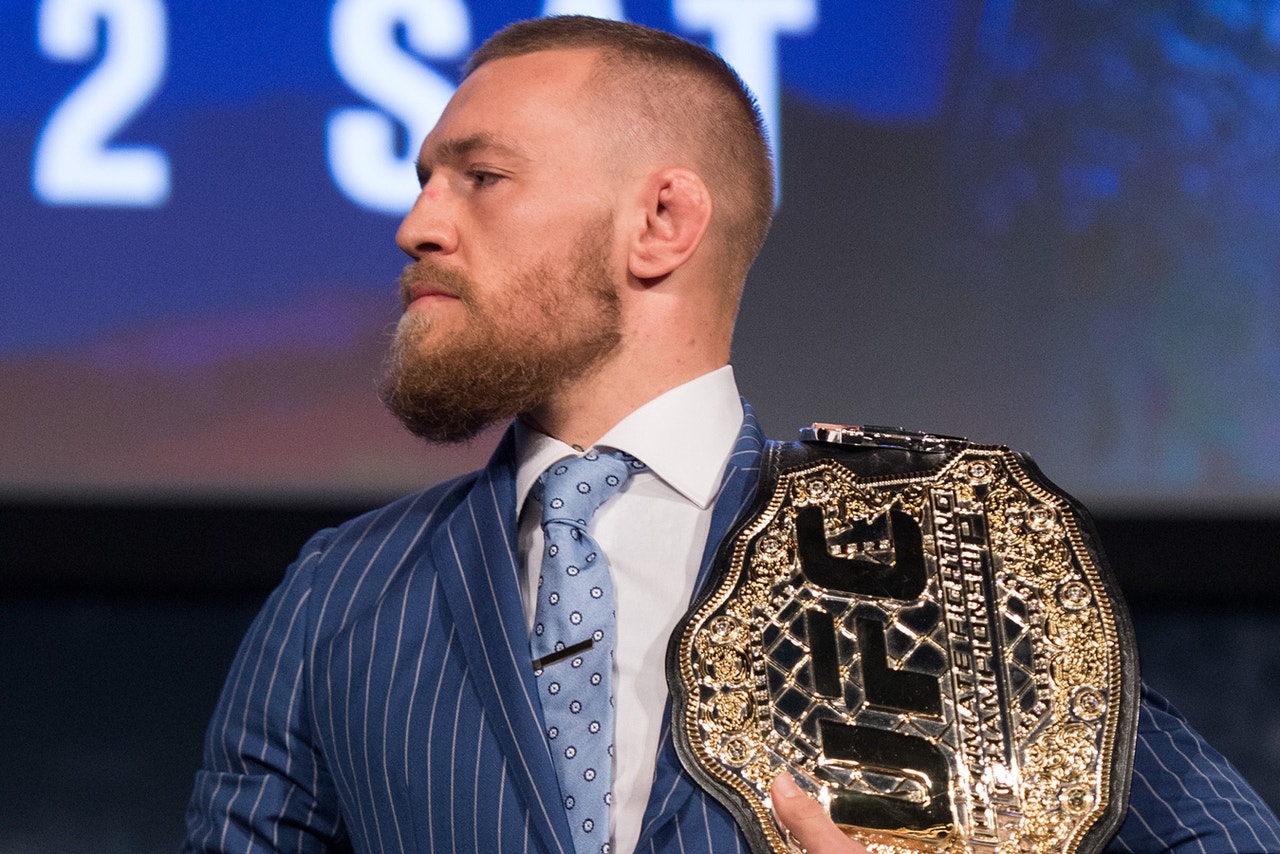 White isn't setting a time limit on how long McGregor has to decide should he win at UFC 205 on which title he will surrender, but he promises it will happen.
McGregor won the featherweight title with a stunning 13-second knockout over Jose Aldo last December, but then got embroiled in a pair of fights with Nate Diaz before booking the lightweight championship bout with Alvarez in November.
Aldo eventually won an interim title in McGregor's absence, but there are several top contenders who all want a shot at the real belt wrapped around the Irishman's waist. Meanwhile, the lightweight division has several candidates to challenge for the belt, including undefeated Russian Khabib Nurmagomedov as well as Tony Ferguson, who has won eight straight fights in the 155-pound division.
"He'll fight and if he wins, he'll hold two belts and then he'll decide which one he'll give back to me," White said.
"No, you can't hold them both. He'll have accomplished this and then he'll have to figure out which one he wants to give up. You can't tie up two divisions for that long."
---
---