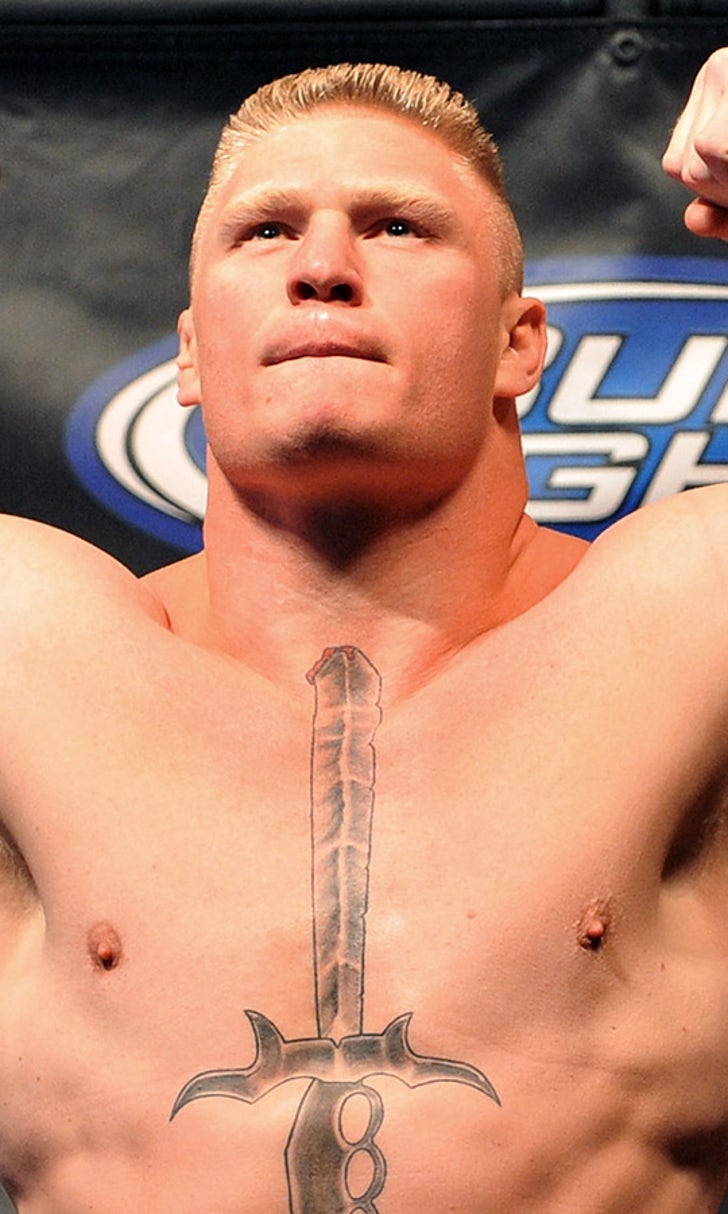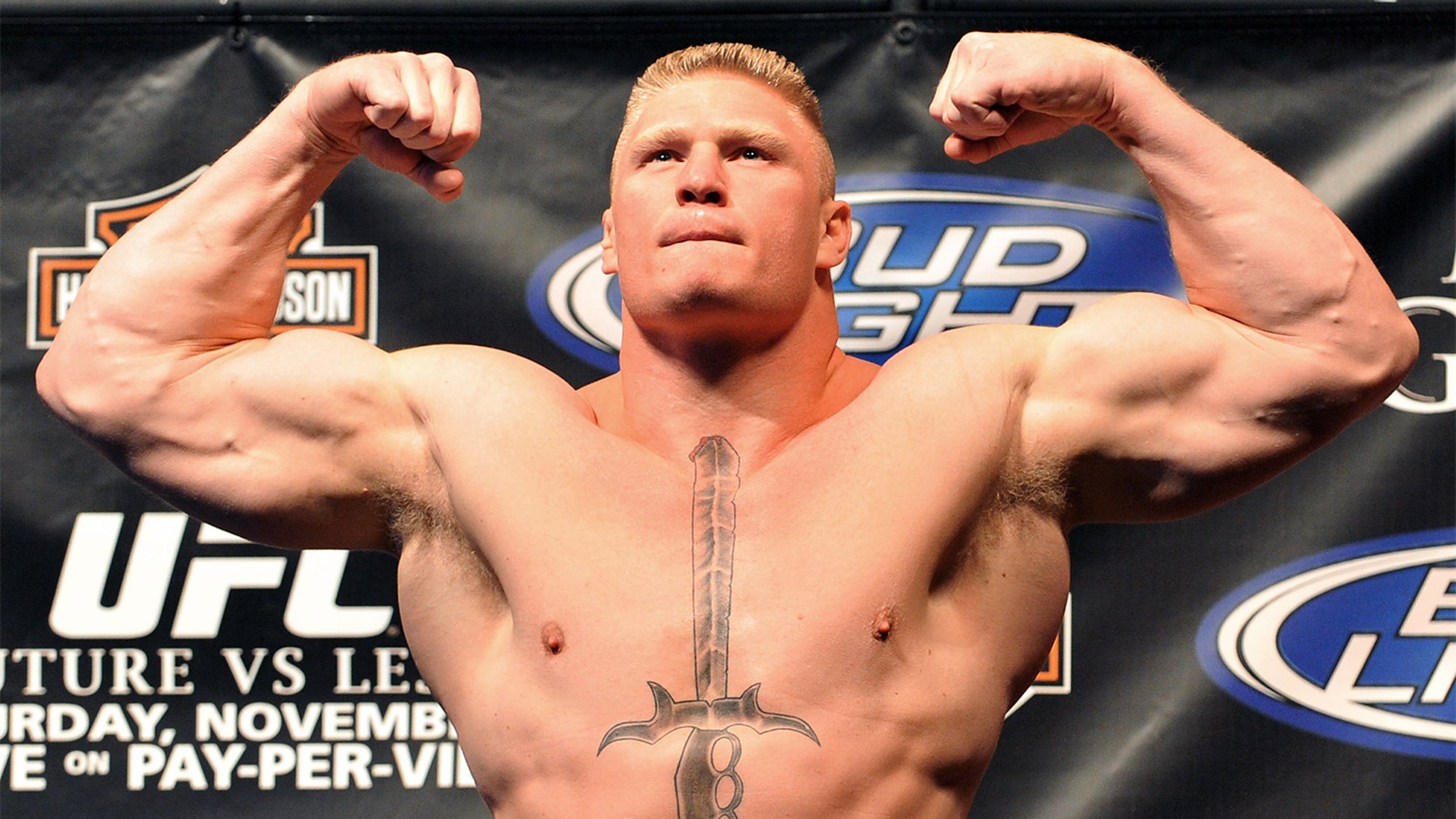 Dana White: It would be 'interesting' to see healthy Brock Lesnar in UFC
BY foxsports • October 23, 2014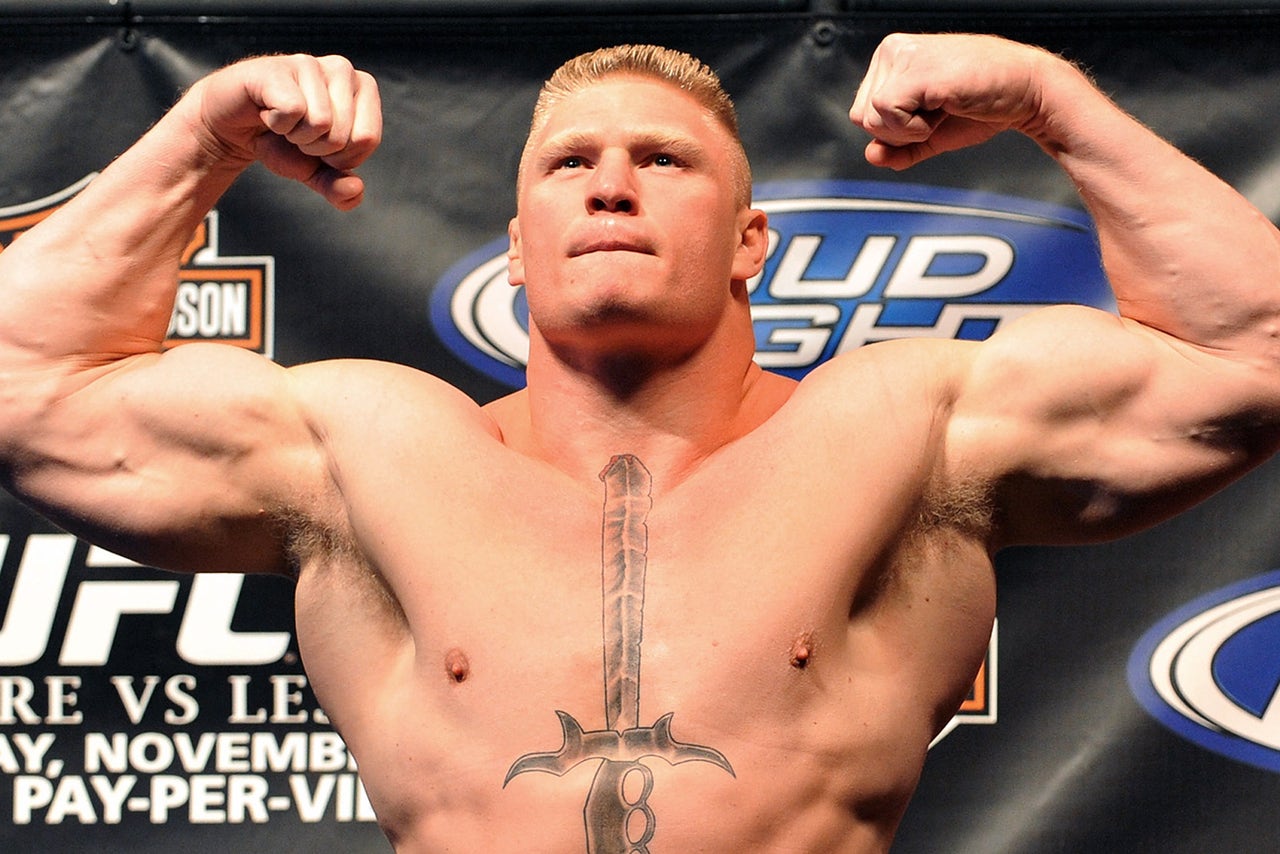 Brock Lesnar is the biggest pay-per-view draw in UFC history, so why wouldn't Dana White want him back in the fold, right?
White told UFC.com on Wednesday that he would be intrigued to see what Lesnar could do now that he is seemingly fully recovered from diverticulitis. The former heavyweight champion (and current WWE world heavyweight champion) was debilitated by the affliction throughout his run with the UFC.
"It's pretty amazing what he did and accomplished here while having diverticulitis," White told the site. "It would be interesting to see a 100 percent-healthy Brock Lesnar compete."
That's exactly what Lesnar's close friend and WWE on-air advocate Paul Heyman said over the summer. Heyman told FOX Sports that he believes a healthy Lesnar would be dominant in the UFC, even now at age 39. Former WWE play-by-play man Jim Ross stoked the fire when he said he believes Lesnar's WWE contract expires after Wrestlemania in March.
There are also no shortage of opponents if Lesnar wants to return. Shane Carwin told FOX Sports last weekend that he would be "all in" on a Lesnar rematch. Alistair Overeem and Frank Mir have both also called Lesnar out.
Could that mean a return to the UFC? That's still pretty unlikely. Lesnar is believed to be making seven figures for what amounts to be a part-time job with WWE. That might be too good of a deal to walk away from, even for someone as insanely competitive as Lesnar.
There were rumors last winter that Lesnar could return and White helped fuel them himself. But Lesnar ended up re-upping with WWE. Maybe it was just a negotiating ploy by the big fella. He and White communicate regularly and perhaps the UFC boss was just helping him inflate his already substantial price tag.
With WWE going through growing pains at the advent of its new digital network, it would be harmful to let one of its big draws go. That being said, the UFC is struggling to find bankable stars as well, especially with Georges St-Pierre still in limbo.
"I have a great relationship with Brock, we talk all the time," White said. "I don't know, we'll see. If he wants to fight, he knows my number."
If Lesnar is already being talked about now, imagine what it could be like if he ends up a free agent. 
---
---