Dana White: Georges St-Pierre will fight for the welterweight title when he returns
BY Damon Martin • June 2, 2017
No one seems to know for certain who Georges St-Pierre will face when he finally makes his long-awaited return to the UFC.

After first announcing that he had inked a new deal with the promotion, St-Pierre was matched up with middleweight champion Michael Bisping but the fight was never given a confirmed date.

As it turns out, St-Pierre was dealing with an eye injury that will keep him sidelined until at least November, so UFC president Dana White declared that he would no longer face Bisping when he returns to the Octagon.

Since that time, Bisping has also been forced to sit and wait due to a lingering knee injury, which then forced the UFC to crown an interim middleweight champion as Yoel Romero meets Robert Whittaker at UFC 213 in July. Now on top of all that, Bisping hinted just recently his fight with St-Pierre was likely on again.

Not so fast.

"It's not happening," White said about Bisping vs. St-Pierre on "UFC Unfiltered" this week.  "Bisping's a little banged up right now. These two [Yoel Romero and Robert Whittaker] are going to fight for the interim championship and then Bisping will fight the winner."

As far as St-Pierre goes, White insists that the Canadian superstar will return to the division that made him famous as the longest reigning champion in welterweight history.

"Georges St-Pierre will come back who knows when, November, December or next year, and he'll fight whoever the champion is at 170 [pounds]," White said.

"I'm not very confident in when GSP will return. So we'll see."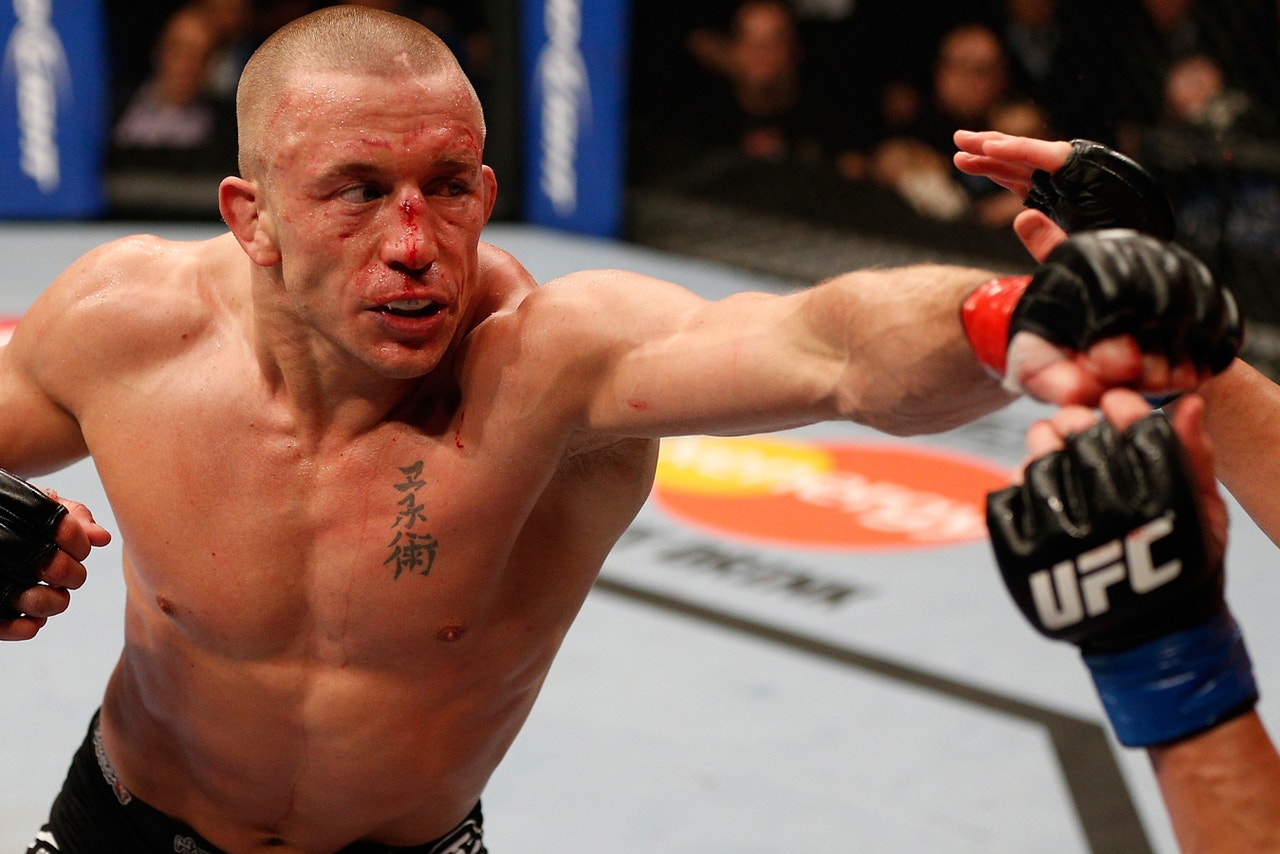 That news will certainly make current welterweight champion Tyron Woodley happy because he's been pushing for a fight against St-Pierre ever since rumors first started that he was contemplating a return to action.

First things first, Woodley is expected to face No. 1 contender Demian Maia later this year although the UFC has made no official announcement about that fight. In other words, Woodley could just end up facing St-Pierre if the UFC decides to move forward with that fight instead.

Regardless, White promises that St-Pierre's next fight will take place in the welterweight division despite his insistence that he prefers to face Bisping with the 185-pound title on the line.

"I don't wait for anybody," White said about St-Pierre. "The world moves on and we keep on rolling and when he comes back, he'll come back and he'll fight whoever the champion is at 170 [pounds]."


---
---