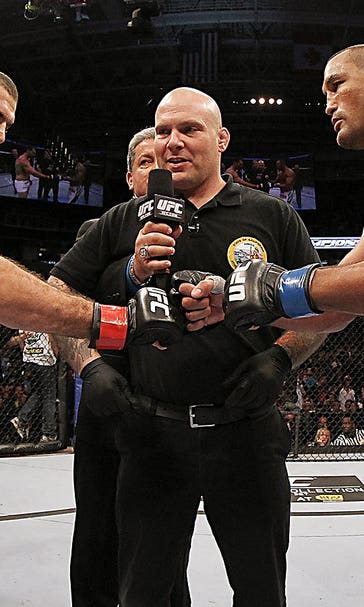 Dan Henderson-Shogun Rua rematch can't reach expectations, and shouldn't have to
March 20, 2014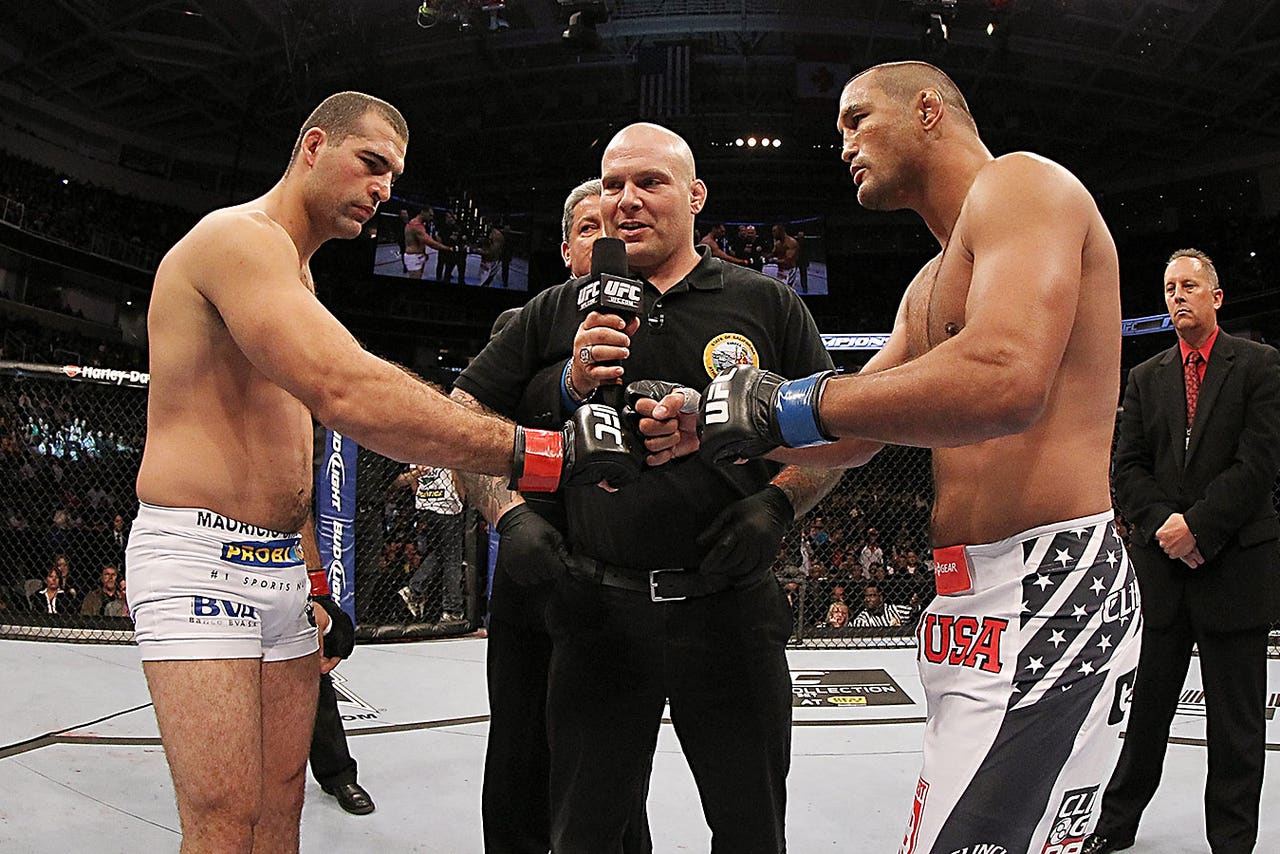 The other day, I sat down and rewatched the Dan Henderson and Mauricio "Shogun" Rua fight in its entirety, and it somehow managed to make me more and less excited about the rematch all at the same time. More excited because of the prospect of seeing the continuation of a special rivalry, and less because I don't want to see two legends suffer through what they did the first time.
Yes, I am conflicted, and no, I doubt I'm the only one. It's difficult to feel any other way when they've given us so much already.
That fight, which took place in Nov. 2011, proved to be a showcase of the duality of mixed martial arts. Henderson and Rua presented both the beauty and brutality of two warriors locked into battle. It was glorious yet savage, taking us through the gauntlet of emotions in a sport that equally celebrates the winner and eulogizes the vanquished.
That is part of the draw, isn't it? Watching two athletes take themselves to places we can't imagine going. Fighting is different in that way from baseball or basketball or even football. There is no one else to rely on. You are your own protector and means of survival. 
In that way, Henderson and Rua were a perfect match. Same power, same chin, same unbending will. They were equals, judges scorecards be damned.
On that night in San Jose, California, the two combined for 304 landed strikes, six takedowns, one knockdown and an infinite amount of gasps as they pushed through inhuman levels of pain, likely going further than any mixed martial artists that have come before or since.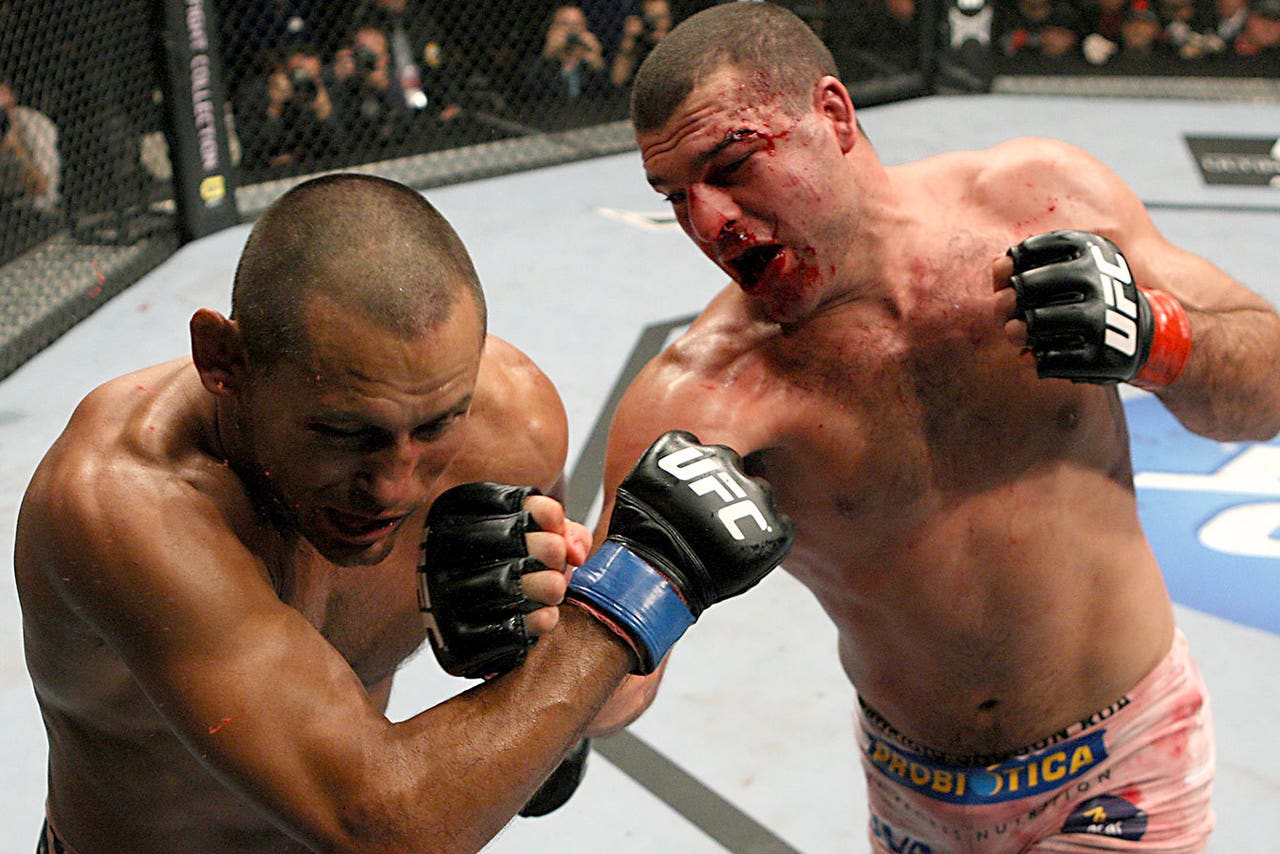 Every time Shogun seemed out of it, he found the will to rally.
At the time, we almost unanimously considered it the best mixed martial arts contest we had ever seen. Since then, a bout between Jon Jones and Alexander Gustafsson has surpassed it in the minds of many. That was a better technical bout being fought at a championship level for five rounds. But Henderson-Rua? That was still the best fight, in the most literal interpretation of the word.
If you rewatch those 25 minutes now, you can see the exhaustion painted on their blood-streaked faces. Mouths open, bodies sagging, yet they fight on, refusing to surrender to fatigue or worse, each other. 
It was a marvelous sight to witness, only because it was like nothing we had ever witnessed before. The HP Pavilion was electrified. Social media lost its collective mind.
It was around the third when we realized we were watching something special, something historic unfold. About a minute-and-a-half in, Henderson uncoiled his favorite setup, the inside leg kick into an overhand right. They both landed flush and Rua was floored. Usually, that's Hendo's light-switch combination, because the power is shut off, but Rua somehow survived it. And then he survived Henderson's ground onslaught. And by the end of the round, he had turned the tide and was hitting Henderson with stiff punches. 
As the closing horn sounded, the crowd was on their feet, mystified that Rua could have escaped that certain doom. 
As fate would have it, just months earlier, the UFC had decided that all main events would be five rounds, and the Henderson-Rua fight was only the second non-title fight that would receive the designation. Luckily for us, that meant two more rounds.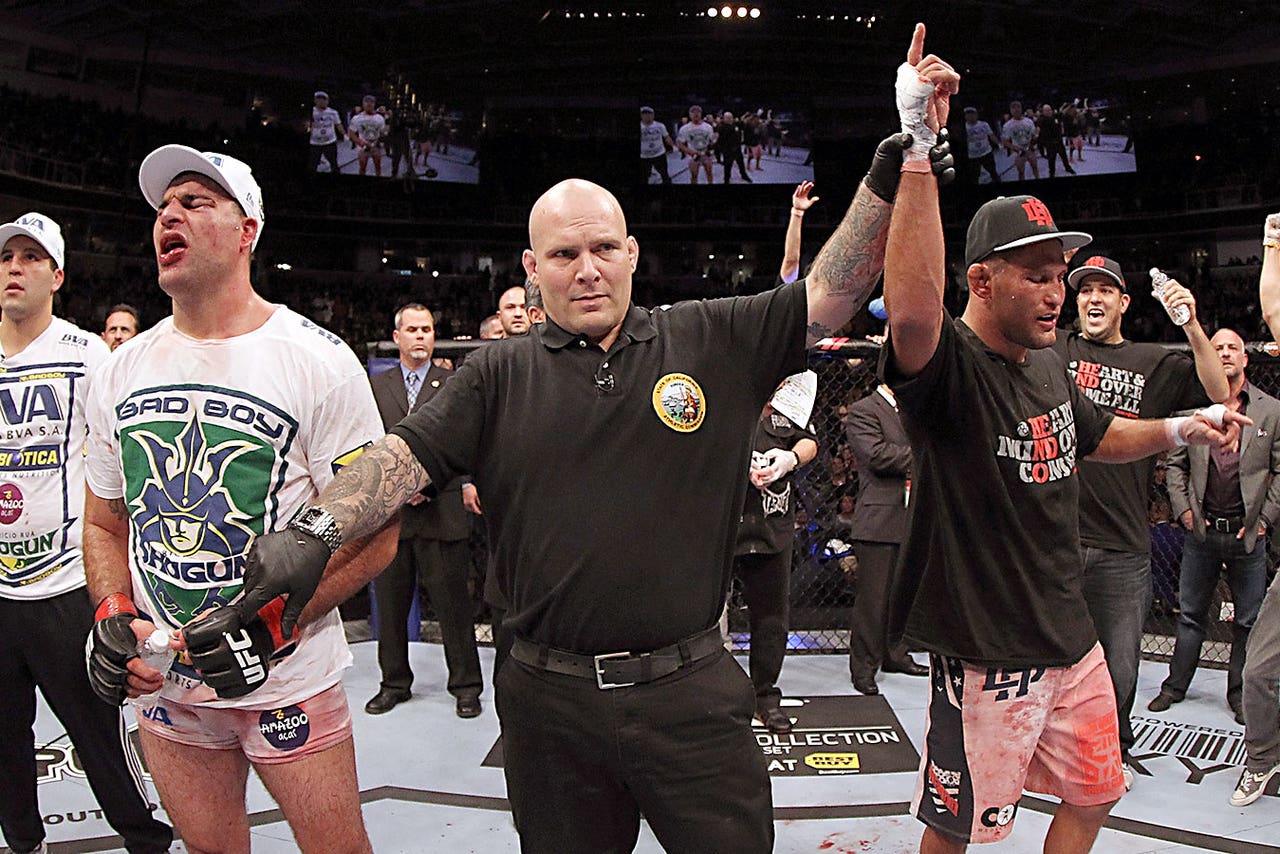 Henderson technically won the fight, but history looks back at them as equals.
The next 10 minutes was more of the same. Aggression on one side, survival from the other. Both of the men had walked into the cage with white shorts a short time earlier, but when it was over, they were both dyed red. When the decision was read, for the first and probably only time in UFC history, there was outcry that the fight had not been ruled a draw. That is what we wanted, and that is what the standoff deserved. Instead, Henderson got the decision, although that hardly matters in retrospect.
The battle likely took a toll on the fighters that can never truly be measured. Afterward, Rua said that he was seeing stars during the late part of the action, and had been dizzy from blood loss. Henderson went backstage where he was immediately hooked up to an IV. Rua wouldn't fight for nine months while Henderson would be sidelined for more than a year, although some of that time was due to a knee injury he sustained later.
Henderson hasn't won a fight since, although his three losses are to highly ranked opponents Lyoto Machida, Rashad Evans and Vitor Belfort. Rua is 2-2 since that night, with knockout wins over Brandon Vera and James Te Huna, but losses to Gustafsson and Chael Sonnen.
All this time later, both are still ranked -- Rua is No. 7, and Henderson No. 8 -- and with the upper tier of the division bottlenecked with Jon Jones' upcoming defense against Glover Teixeira and Gustafsson waiting in the wings, it's as good a time as any for a rematch that you always felt was coming, that you wanted to see, even if you feel torn about it all. 
Every time we sit down to watch, we hope something incredible happens, but for me at least, Sunday's UFC Fight Night main event will be different. I don't want Henderson and Rua to top what they did in Nov. 2011. That would be asking too much from fighters who already gave us everything they could offer.
---
---