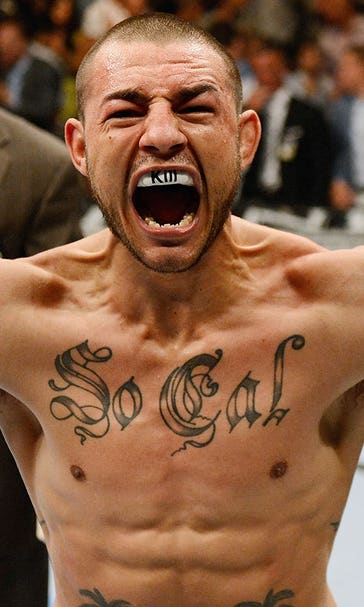 Cub Swanson impresses with UFC on FOX win after year out of action
BY foxsports • April 16, 2016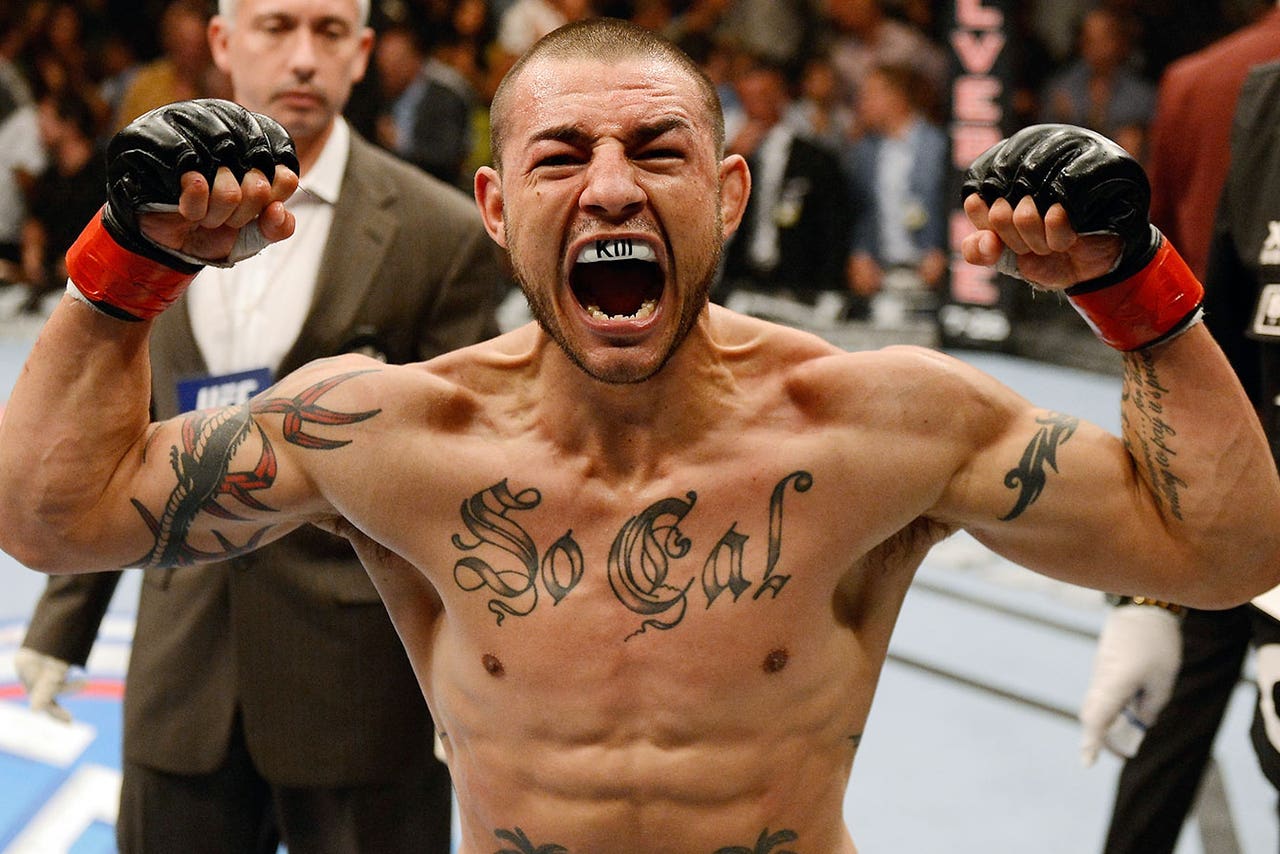 Cub Swanson made an impressive return to the cage, Saturday in Tampa, fighting for the first time in a year and earning a unanimous decision over top-10 talent Hacran Dias. Scores were 29-28, all-around for Swanson. 
Swanson's win snapped his own two-fight losing streak and proved he is still a top featherweight title contender while ending Dias' own two-fight win run. The first round was the closest, with Swanson using good head movement to stay out of the way of Dias' punches.
For his part, Dias looked for takedowns and landed some good leg kicks.
In the second period, Swanson dropped Dias with a left hook and outside, inside leg-kick combo. He continued his attack on the ground, with strikes before Dias was able to get back up to his feet.  
From there, Dias landed solid overhand punches to the head but was soon dropped for a second time, with a leg kick. Dias came back up, firing with punches that landed.
The two warriors smiled at one another and bumped fists. In the third and final round, Dias attempted another trip and then connected with thudding punches to the head, while Swanson landed a front kick to the body.
Swanson's unpredictable movement and striking power soon paid-off, again, as he knocked Dias down for a third time with a left shin to the head. Swanson kept Dias on the ground for the rest of the ground, scoring with big ground kicks and punches.
Dias survived, but it was all more than enough for Swanson to be awarded the victory by the judges. The win improves Swanson's record to 22-7, while Dias' drops to 23-4-1.
---
---