Cris Cyborg towers over opponent Lina Lansberg in first official face-off
November 15, 2016

A lot has been made this week about Cris "Cyborg" Justino and her upcoming weight cut to get down to 140 pounds.
The Brazilian told FOX Sports on Tuesday that she typically walks around at approximately 170 pounds so between the start of her training camp until she steps on the scale, "Cyborg" is shedding a whopping 30 pounds.
At the start of fight week, "Cyborg" was weighing between 165 and 160 pounds, but she's been slowly but surely cutting the weight before hitting 140 pounds on Friday.
Despite her weight cut, "Cyborg" still looked massive when standing next to opponent Lina Lansberg on Thursday as the two fighters faced off for the first time ahead of their fight on Saturday night.
"Cyborg" is already one of the biggest women's fighters competing in the UFC with her typical weight class at 145 pounds.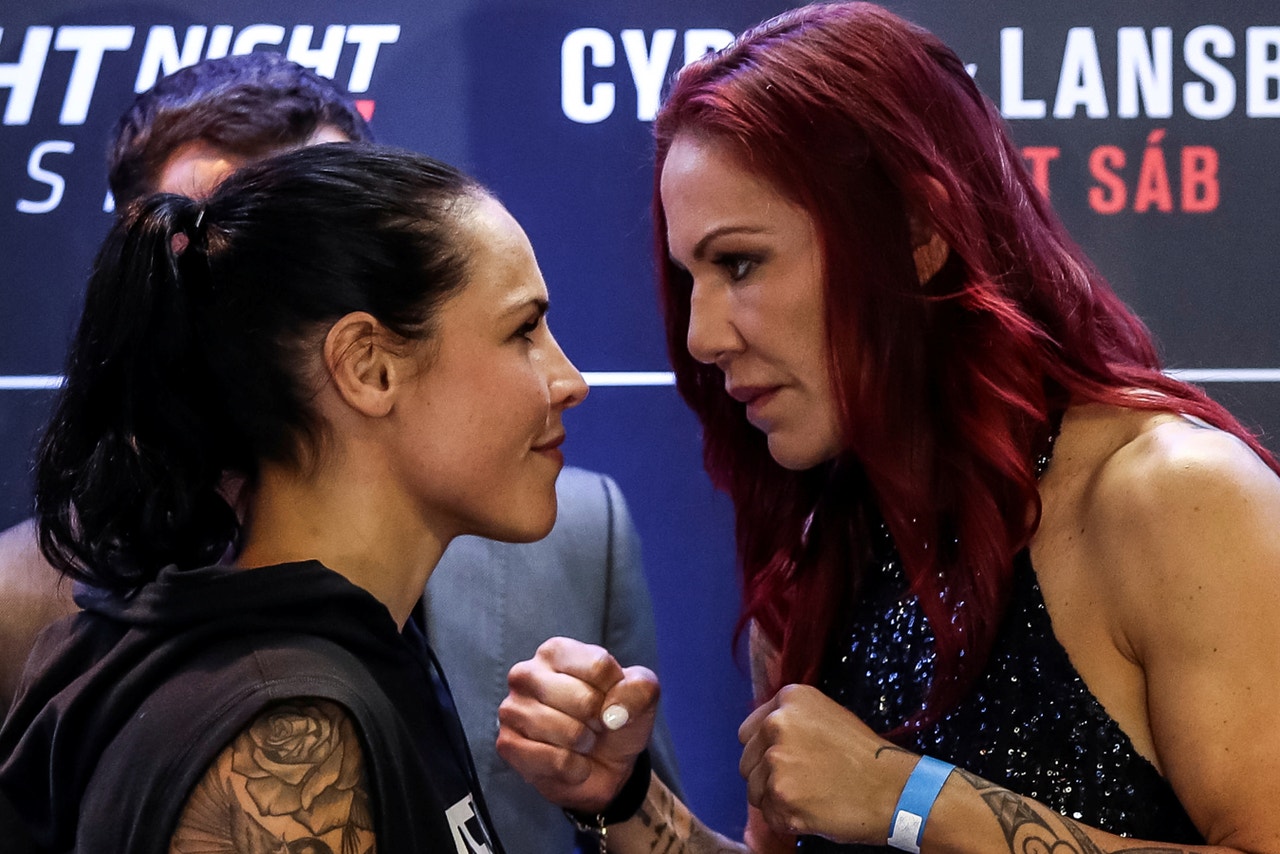 It's already showing based on the initial staredown and that's when "Cyborg" is probably near her smallest as she begins the final stages of her weight cut on Thursday.
"Cyborg" faces Lansberg in the main event from UFC Fight Night in Brasilia, Brazil on Saturday night with the main card kicking of at 10 p.m. ET on FS1.
---
---