Cris Cyborg makes weight ahead of Saturday night clash with Lina Lansberg
November 15, 2016

"Cyborg" is officially on weight.
After starting the week nearly 25 pounds above the targeted weight for her main event fight against Lina Lansberg, Cris "Cyborg" Justino stepped on the scale with a smile as she hit the mark at 141 pounds in Brazil on Friday.
"Cyborg" typically competes at 145 pounds where she's the reigning Invicta FC featherweight champion, but the UFC has twice asked her to drop to 140 pounds to compete inside the Octagon.
It's never been an easy cut for "Cyborg" to even get down to that weight, but shedding the extra five pounds takes a tremendous toll on the Brazilian's body. Noted nutritionist George Lockhart has been working with "Cyborg" for the past couple of years and he one again helped her make the weight for her fight on Saturday.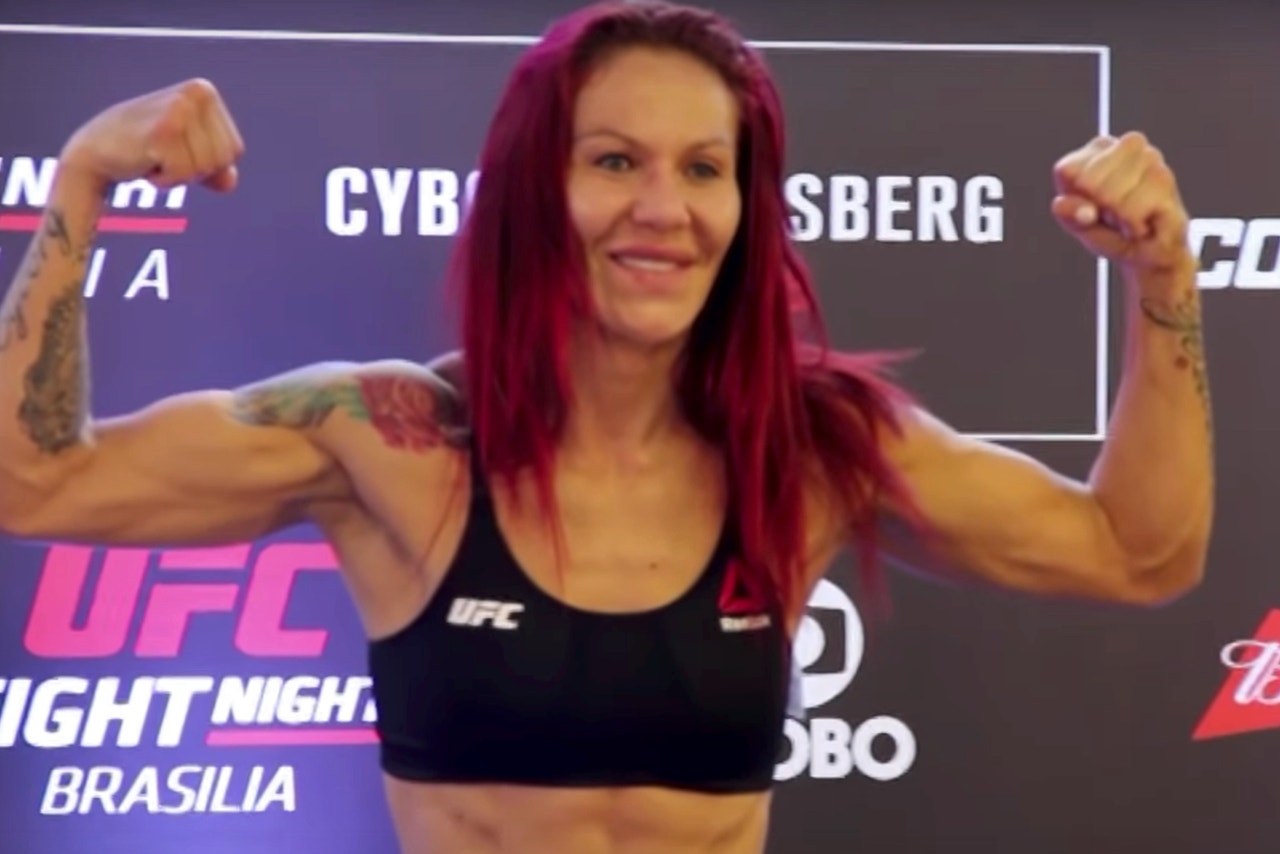 "Cyborg" was 20 pounds above her targeted weight on Tuesday when she told FOX Sports that she was confident that she would make the 141-pound limit for her fight with Lansberg.
Consider it mission accomplished as "Cyborg" now prepares for her first headline slot on Saturday night in Brasilia, Brazil.
As for her opponent, Lansberg came in at 140 pounds for the fight against "Cyborg" where she's current sitting as a 13-to-1 underdog according to some oddsmakers. The Swedish born "Elbow Princess" typically competes at 135-pounds so making the weight was no problem for her ahead of the battle with "Cyborg".
The only fighter to miss weight on Friday was Michel Prazeres, who came in at 158 pounds for his lightweight clash against Gilbert Burns. Prazeres will be fined 20 percent of his purse for the infraction with that now going to Burns ahead of their fight.
Full weigh-in results for UFC Fight Night: Cyborg vs. Lansberg
Main Card on FS1 (10 p.m. ET)
Cris "Cyborg" Justino (141) vs. Lina Lansberg (140)
Renan Barao (146) vs. Phillipe Nover (146)
Roy Nelson (258) vs. Antonio Silva (265)
Paul Felder (155) vs. Francisco Trinaldo (155)
Thiago  Santos (186) vs. Eric Spicely (185)
Mike De La Torre (146) vs. Godofredo Pepey (146)
UFC Fight Night Prelims on FS1 (8 p.m. ET)
Gilbert Burns (156) vs. Michel Prazeres (158)*
Michinori Tanaka (135) vs. Rani Yahya (136)
Jussier Formiga (126) vs. Dustin Ortiz (124)
Luan Chagas (171) vs. Erick Silva (171)
EARLY PRELIMS (UFC Fight Pass 6:30 p.m. ET)
Alan Patrick (156) vs. Stevie Ray (156)
Vicente Luque (171) vs. Hector Urbina (170)
Glaico Franca (156) vs. Gregor Gillespie (156)
*Missed weight, penalized 20-percent of his purse goes to opponent Gilbert Burns
---
---