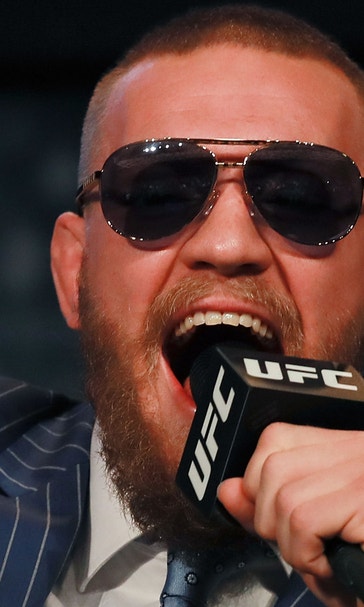 Conor McGregor teases huge post-fight announcement after UFC 205
November 15, 2016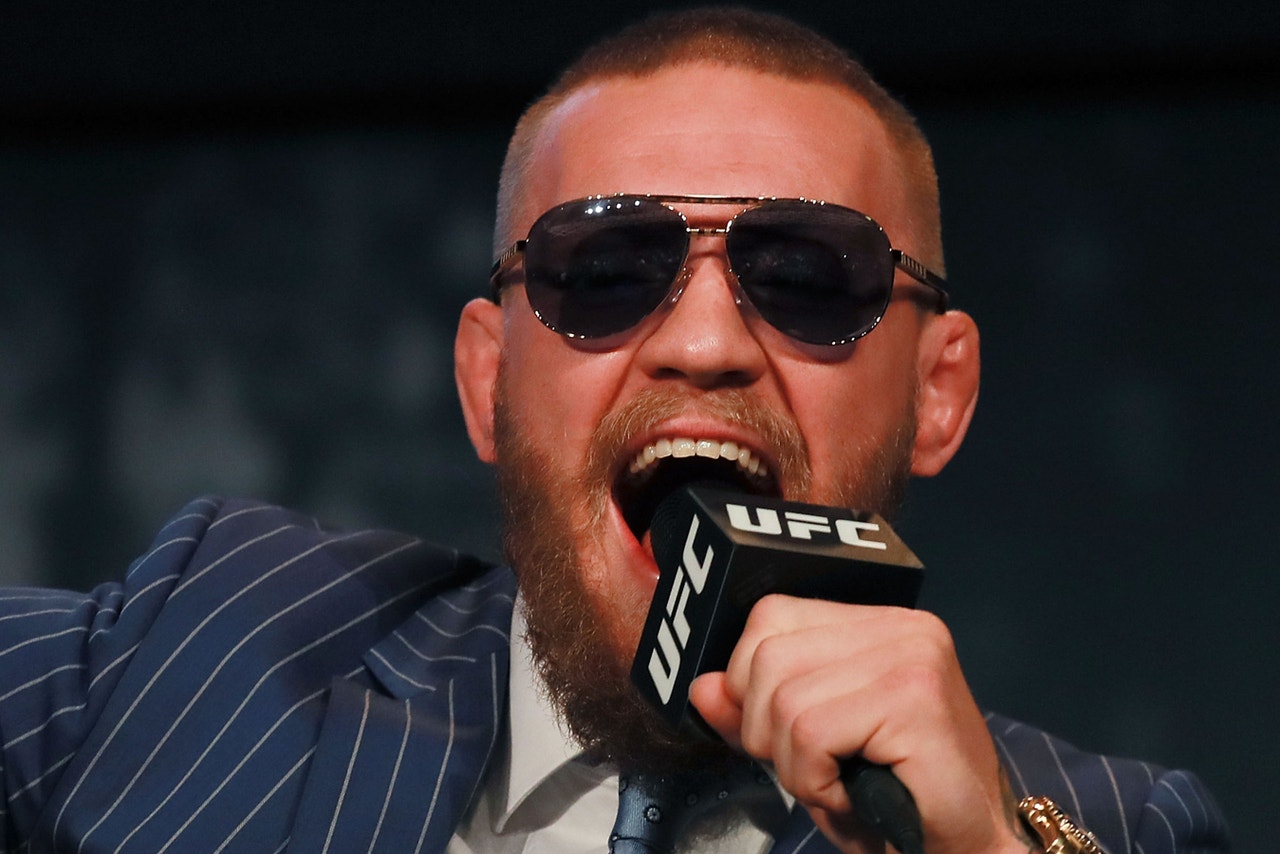 Conor McGregor will have a big announcement to make after UFC 205 is over, but he claims any of the rumors currently swirling around about his future simply aren't true.
Most recently, tabloids in Ireland have claimed that McGregor will take an extended break from the sport following his battle with Eddie Alvarez on Nov. 12 to focus on settling down with his longtime girlfriend Dee Devlin.
McGregor quickly crushed that story on Thursday during a conference call to promote UFC 205.
"You're absolutely crazy even mentioning a click bait crowd like that. The Irish Mirror? Who the (expletive) is that? Who even is that? They don't know (expletive) about me or what I'm doing," McGregor shouted.
"Look, stay tuned to what I'm announcing but don't be listening to people like that. People like that know nothing got to do with what is going on here."
As far as what he's actually announcing, McGregor promises that it's going to be a huge moment for his career but he's not spilling the beans until after his fight at UFC 205 is finished.
McGregor says even UFC president Dana White, who first teased the announcement after his fight with Alvarez was confirmed, doesn't know the full story when it comes to what the featherweight champion has up his sleeve.
"Just sit tight. Nobody knows. In reality, nobody knows," McGregor said.
"I'll reveal all in time."
There have been plenty of guesses about McGregor's announcement from potential co-promotion with the UFC to a boxing match with Floyd Mayweather as well as the longstanding rumor about taking time off to start a family.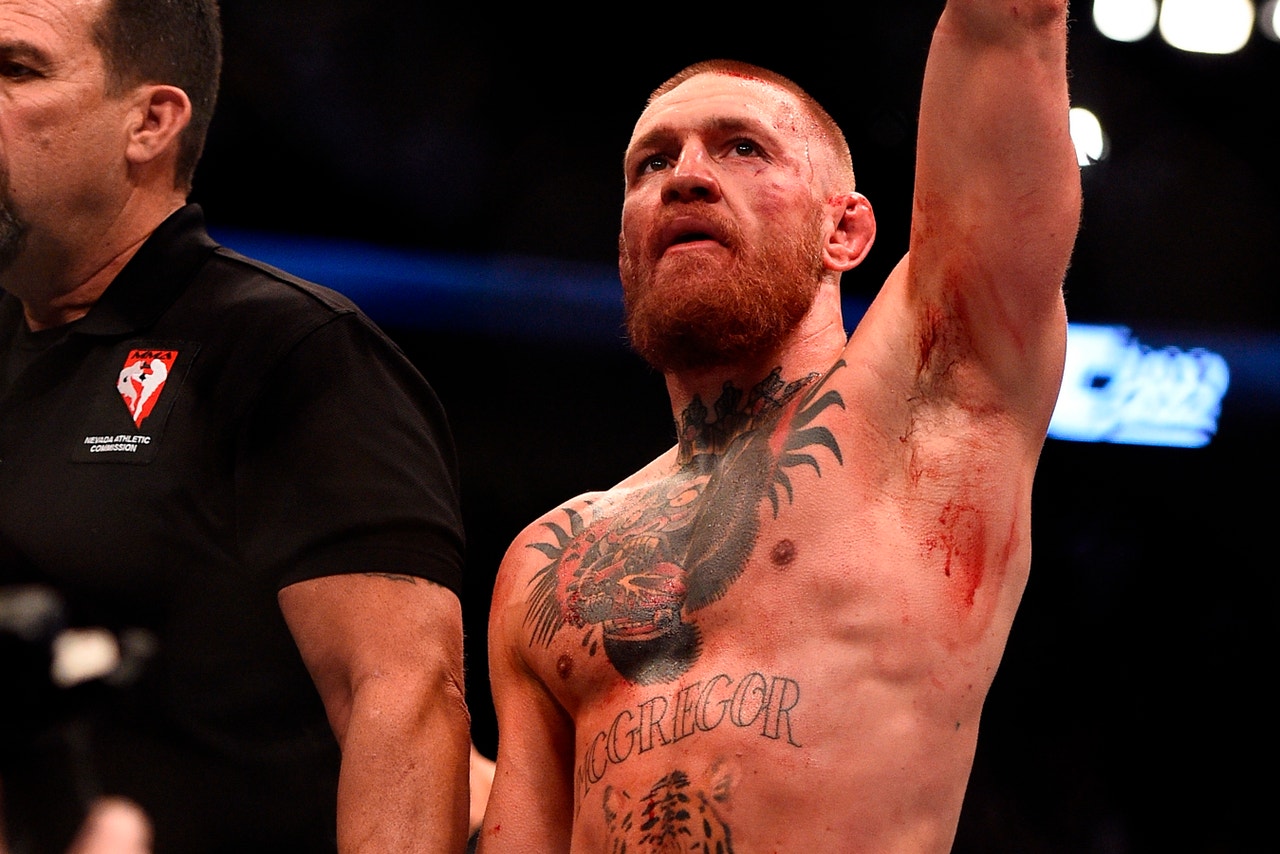 According to McGregor, no one knows the real deal just yet, but it certainly sounds like he's committed to fighting again in the near future after the fight with Alvarez is wrapped up.
"I don't know whether you can take time off with this life," McGregor said. "I just stay working, stay creating history. Stay changing the game. That's what I've been doing since day one. Now here we are close to the New York debut, Madison Square Garden.
"We broke the (Muhammad) Ali- (Joe) Frazier attendance of 21,000, I'm hearing that. We broke the gate record of $14 million set by Lennox Lewis-Evander Holyfield. So they're two amazing contests, two historical fights. I broke them both so it's an honor to do that and that's it. I'll just continue changing the game, continue breaking records, continue to keep striving to put this game on that next level like I have been doing since day one. That's my plans."
It's clear McGregor's passion for the sport hasn't waned either.
Despite one of the busiest scheduled in the sport — four fights within the last 12 months with all scheduled for five rounds — McGregor still loves what he does.
"Of course, I love what I do. Not only am I not getting tired of it, I'm actually getting better at it," McGregor said. "I'm a lot more in control of everything and that goes right down the line from the media content I'm giving out, just everything, I'm in control of absolutely everything in my life.
"I keep getting better at everything. Not just skill wise, not just cardio wise, not just nutrition wise, everything. Every aspect of my life, business, media, everything, I get better each and every day."
For now, McGregor wants to stay focused on the task at hand, which is facing Alvarez and looking to become the first ever simultaneous two-division champion in UFC history.
"Let's enjoy this moment right now cause it took so long to get here. So many hours went into getting the UFC to New York City and now here we are. A potential two-weight world champion, all this historic, super fight, champion versus champion, first time a champion's gone up. These are all historic moments and everyone's talking about after," McGregor said.
"We've got to take that belt off him, we've got to get back to Vegas — let's just enjoy this historic moment for what it is."
---
---