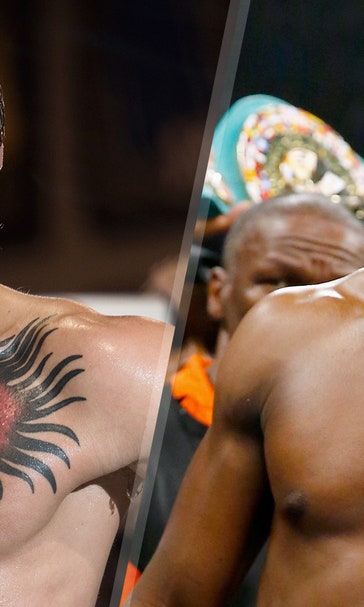 Conor McGregor: As soon as Floyd Mayweather 'gets my money, we can fight'
November 15, 2016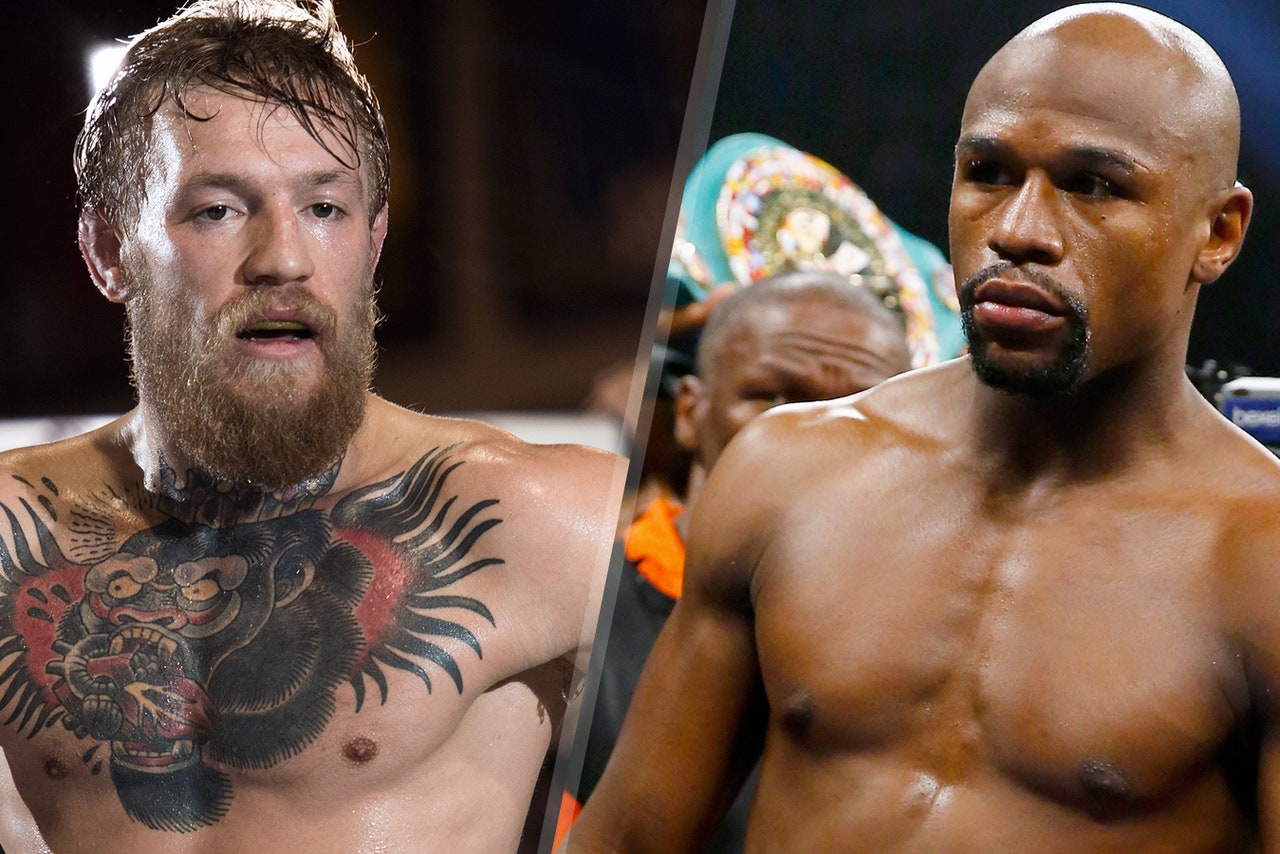 Conor McGregor is still open to a boxing match with pound-for-pound king Floyd Mayweather under one very specific condition:
That the undefeated former boxing champion gathers up enough cash to make a fight enticing enough to accept it.
That's the message McGregor sent to Mayweather on Friday when asked about the long rumored matchup pitting mixed martial artist against boxer in what could be one of the biggest pay-per-view paydays of all time.
"Right now I have Floyd running around the Showtime offices gathering my money," McGregor said. "That's what he's doing.
Mayweather has said that he's interested in the proposed mega fight with McGregor, but rumors have swirled for months that the split on the revenue for any proposed purse would favor the boxer over the current UFC featherweight champion.
McGregor doesn't agree with that idea, much less that he wouldn't be the bigger draw than Mayweather if they actually fought, so he's not stepping into the ring without a guaranteed payday with his name on it.
As far as facing a fighter routinely recognized as one of the best boxers of all time, McGregor scoffs at the idea that he couldn't give Mayewather everything he could handle.
Actually the word "fighter" might be the wrong way to describe Mayweather because according to McGregor, if he was a real fighter, they'd compete with less rules, not more.
"If you want to fight me, we can fight. If you need a specific rule set to protect you from a true fight, that's no problem. Just make sure that money is there. As long as that money is there, we can fight under your safety net of rules. But me, I don't need rules. I am the (expletive) rule," McGregor said.
"I've got the boxing community saying I can't box and then I say, OK, let's fight. Oh well you can't kick or elbow or grapple, as long as you can't do that, we'll box your ass up — OK, then. Then I've got the grappling community saying I can't grapple, so I say OK, let's fight. Then the grappling community will be like well you can't box or kick, as long as you can't do that, we'll grapple your ass up. All these people saying I can't do this and I can't do that. I say let's fight and then all of a sudden rules — you need to bring in rules to protect them. I don't need no rules to protect me. I can fight any way. That's my thoughts on all that. Like I said, if he comes forward with the bread, with the cash, we can have a knock no problem."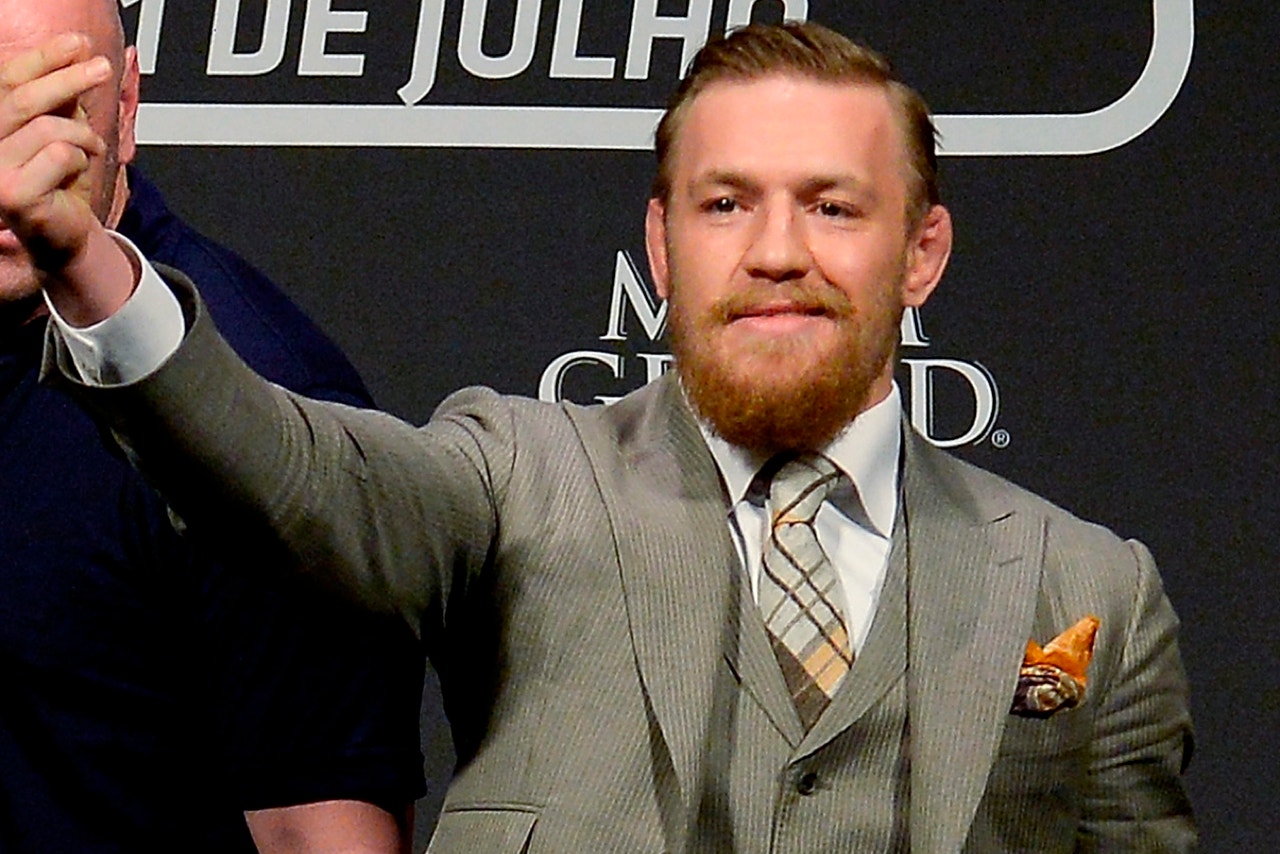 McGregor holds no ill will toward a potential fight taking place under boxing rules because he knows if they competed in mixed martial arts, Mayweather would be such an overwhelming underdog no one would even give him a chance.
On the flipside, McGregor knows he can box and with time to train only his hands, he knows he could give Mayweather everything he could handle and more.
"I don't really hold it against him. I wouldn't want to come into my world. How is he going to come into my world? He's a novice where I come from," McGregor said. "He's a phenomenal boxer, a phenomenal athlete, an intelligent business man, but a novice in true fighting and that's just simple fact.
"So I don't blame him for trying to make set rules under the boxing rules and like I said, I've got no problem going over there. I would not show up unconfident. I would show up there to kill that man and take that win down 100-percent. Why dominate one world when you could dominate two. We'll see how that plays out though."
---
---