Cody Garbrandt reveals his new hit list as bantamweight champion
BY Damon Martin • January 19, 2017
Last year, Cody Garbrandt laid out a list of opponents he wanted to face and defeat over the course of his next few fights.

Garbrandt ticked off two of the boxes when he knocked out Takeya Mizugaki in August before adding Dominick Cruz to his resume when he took the bantamweight title from him at UFC 207 this past December.

One of the last names on that hit list was former teammate TJ Dillashaw, who he faces later this year in his first title defense after they coach against each other on "The Ultimate Fighter".

Now that he's the champion with most of his original hit list already vanquished, Garbrandt has laid out his next set of plans and the opponents he's targeting could put him in legendary territory if he can eliminate them like he did the four fighters he faced in 2016.

"Now there's a new hit list — it's TJ next, then Jose Aldo and then Conor McGregor," Garbrandt revealed on "UFC Tonight". "I know my responsibilities against TJ and what I bring to the table and what kind of fight it's going to be."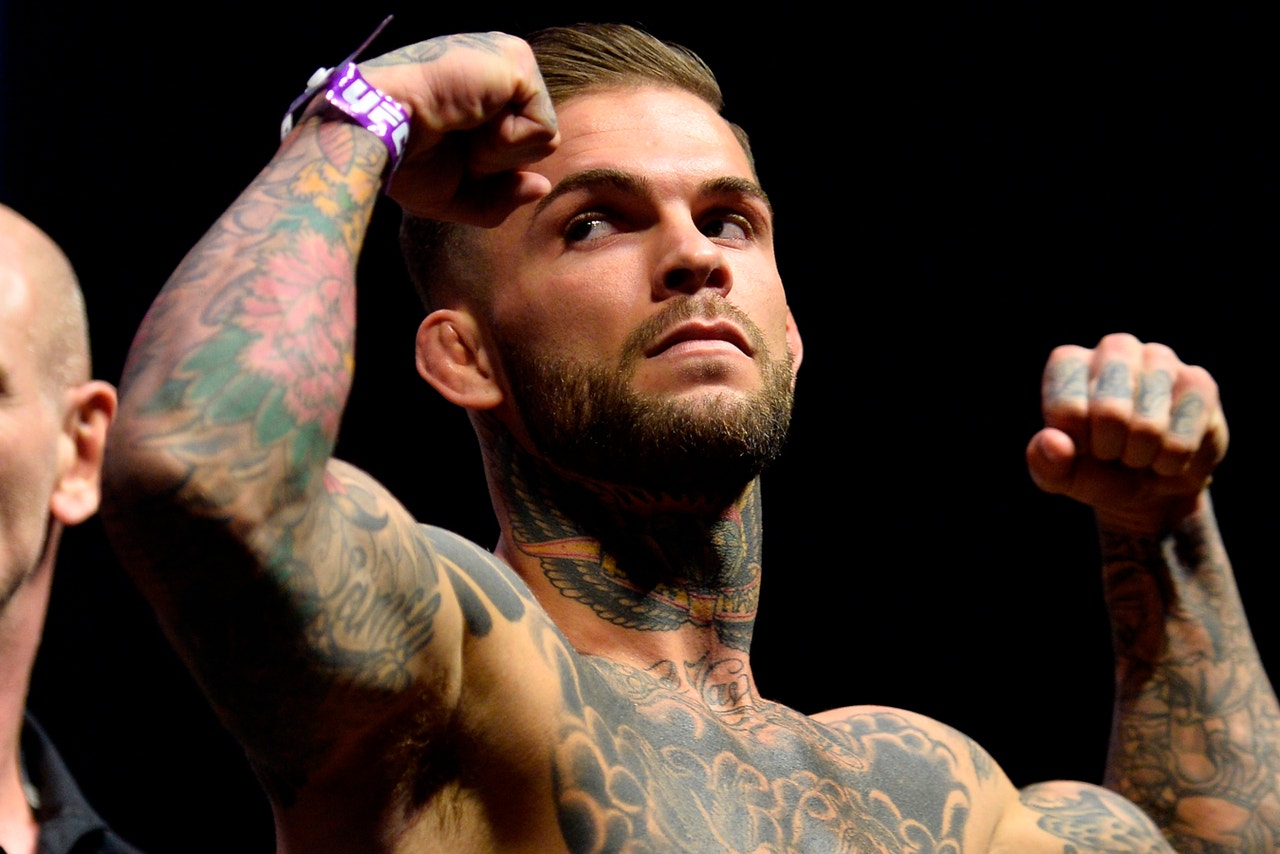 Garbrandt and Dillashaw used to be friends and training partners while working out of Team Alpha Male in Sacramento.

In the latter half of 2015, Dillashaw left the gym to begin working full time in Colorado with his head coach Duane "Bang" Ludwig as well as the fighters at the Elevation Fight Team in Denver. The split certainly left a sour taste in Garbrandt's mouth and he's been vowing to dish out some vengeance to Dillashaw ever since.

Much has been made about the sparring sessions between Garbrandt and Dillashaw while they were still teammates. Dillashaw has claimed he made Garbrandt cry at one point. Meanwhile, Garbrandt says there's a video that shows him knocking Dillashaw out cold during a particular sparring match.

No matter what happened in training, Garbrandt promises that his version of the story is the truth but believe him or not -- he's more than happy to repeat what he did when he faces Dillashaw later this year.

"I was whooping on him when he was here (at Team Alpha Male)," Garbrandt said. "He wants to say we don't have the video, we don't have this and that, I'm lying. Well it's going to be good to set truth. The truth shall set you free. So I'm excited to go out here and tell the story how it really went down."

As for the other two names on the list, Garbrandt already laid out plans to ask for a fight with Aldo after he's done with Dillashaw and then the only person left is current lightweight champion Conor McGregor.

While Garbrandt says he has nothing personal against McGregor, the two fighters do share some history after they nearly got into a brawl while filming "The Ultimate Fighter" season 22. Ironically enough it all boiled over due to an argument between McGregor and Team Alpha Male founder Urijah Faber when discussing Dillashaw's relationship with the gym.




When McGregor issued an open challenge, Garbrandt quickly stepped up to the plate and shoved the Irishman before benches cleared and a brawl nearly erupted in the gym.

Garbrandt holds no ill will towards McGregor over that incident but promises the emotions that day were very real and he would still like the chance to face him in the Octagon one day.

"I think he's great for the sport but there was beef with me and him on "The Ultimate Fighter". That was real (expletive)," Garbrandt said in a separate interview with FOX Sports. "People want to say that was just me just trying to get camera time. No, when you ask me to fight I'm going (expletive) fight you.

"If someone pushes me, they're getting knocked out. They're going to get in a fight."


---
---