BJ Penn reveals the two reasons he's returning to the UFC
BY Damon Martin • January 12, 2017
BJ Penn didn't go out on his terms when he retired, but a 2014 loss to Frankie Edgar didn't necessarily play a major part in his return to action.

Penn announced a year ago that he was pursuing a comeback to the UFC after the toughest stretch of his career that left him with a 1-5-1 record over his past seven fights with his last win coming all the way back in 2010 via a knockout over Matt Hughes.

The disappointing string of fights signaled the end of Penn's legendary career, but when he started contemplating his return, it wasn't predicated by a sense of redemption or proving naysayers wrong.

It was all about Penn's own passion for fighting.

"Everybody will always say you've got nothing to prove and it's true, I do have some accomplishments here and there. I just love the fighting," Penn told FOX Sports. "I see a lot of fighters at 20 or 30 (years old) and at 30 they're like 'there's more to life than winning a fight' and for me, at 38 that's all there is — winning a fight. Nothing else even matters. I want to tell the kids when they turn 30, I thought the same as you. I thought the same thing you thought. At 38, there's nothing else. That's just what we do. This is our niche, this is us, this is our identity.

"I just love all that pressure, I love all that stuff. I wouldn't give it up for the world. As long as I can do it, I'll be going out there, butterflies and everything. It isn't always the funnest feeling, sparring three days a week, getting punched in the face at 38 years old, it might not always be the funnest feeling but it's better than a lot of other things. I love it."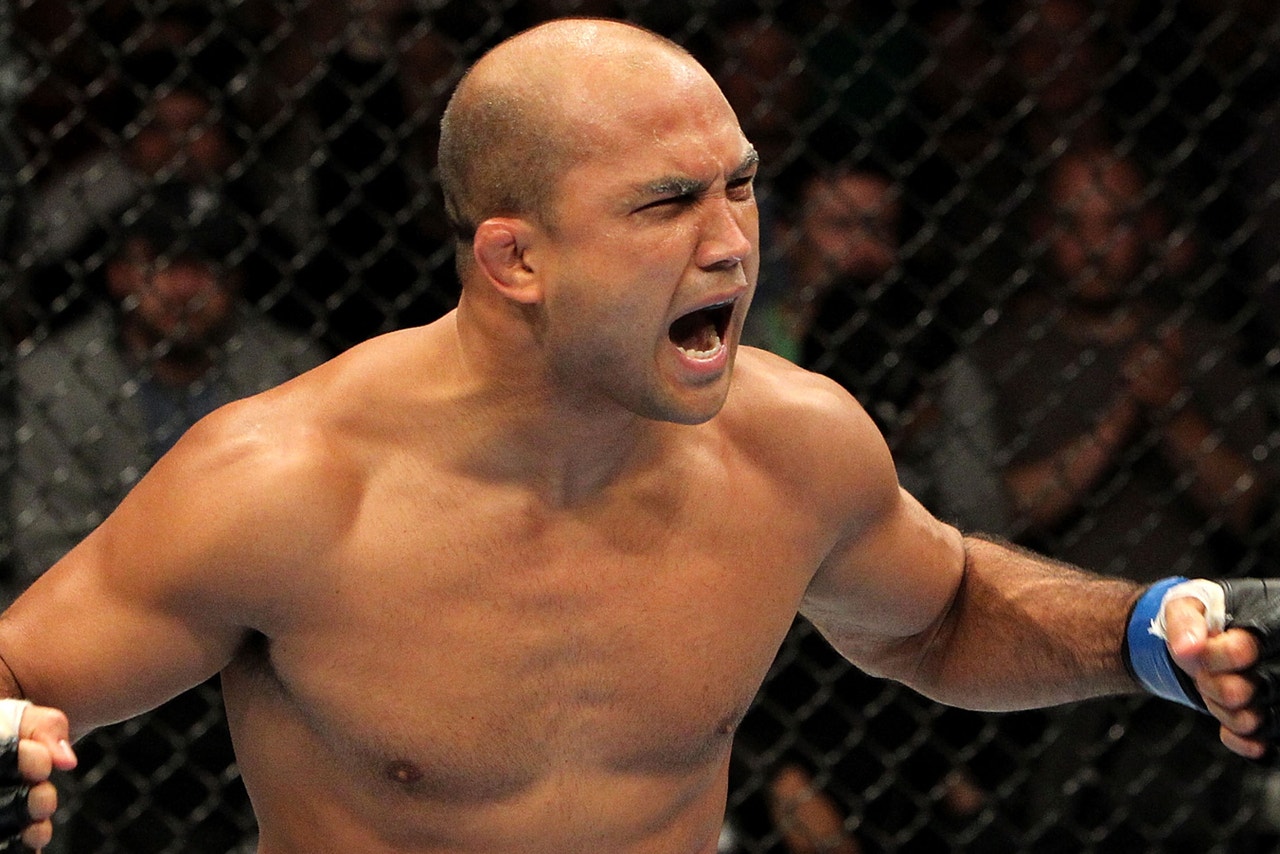 If Penn never fought again, his legacy was already cemented as one of the greatest fighters of all time.

The Hawaiian still stands as one of only three fighters (alongside Randy Couture and Conor McGregor) in UFC history to hold titles in two different divisions and his willingness to take on all challengers in every possible weight class was a testament to his philosophy of "just scrap."

Still, in recent years, Penn felt somewhat unsatisfied because he just missed the thrill that fighting brought to him. He longed for that feeling of stepping into the Octagon and standing across from an opponent as they waited like lions perched behind a cage door just waiting to be unleashed.

But Penn's return isn't solely based on his passion for fighting.

When he first made the move down to featherweight more than two years ago, Penn did it so he could make history again as the first fighter to ever win three titles in three different divisions. Obviously, Penn fell short of that goal with the loss to Edgar in his debut at 145-pounds, but as he prepares for a fight this Sunday against Yair Rodriguez in Phoenix, he's once again got his sights set on the ultimate prize in the sport.

"I love fighting and I want the third title. No doubt about it. That's it," Penn said about the two main reasons he's returning. "Back when we won the 170-pound title, I knew we were going to go back and get the 155-pound title but the 145-pound title wasn't even a thought in the mind. We would have had that title already if it was around.

"Now just the way things went through, that title came around and these options came around during the later part of my career. I think this is a more serious time in my career. A lot of people get burned out after a while. I'm here to tell them don't get burned out. This is it. This is our lives. This is why you train all the time and stick with it because this is an awesome life."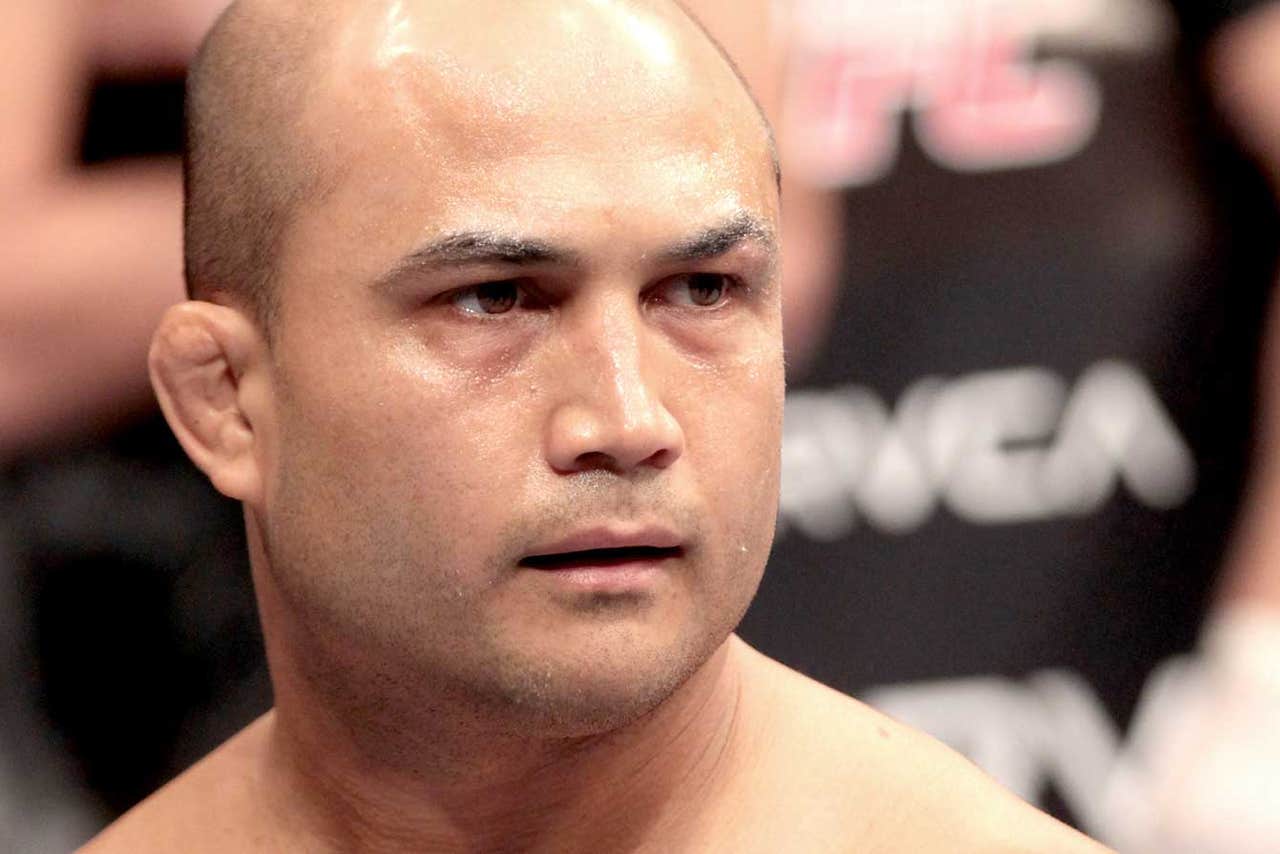 Of course, before Penn can even think about possible matchups with featherweight champion Jose Aldo or interim champion Max Holloway, he first has to get through Rodriguez, who might just be the best prospect the division has seen since Conor McGregor first arrived.

Penn met Rodriguez briefly when he first decided to return to action while they were both training under head coach Greg Jackson at his facility in New Mexico. Nearly a year later, Penn got a call saying that Rodriguez was asking for a fight with him and the UFC Hall of Famer was more than happy to accept the challenge.

"Somebody told me a while before the UFC called and asked me they said 'Yair and his manager are trying to push to fight you, they don't think you got it anymore, they saw you training at the gym at Greg Jackson's when I first got there in January' and I'll be the first to say I didn't look awesome when I first got there," Penn explained. "I wasn't just coming in and being who I am right now while I do this interview, that's two different people. But they probably thought this would be a great win, a big name so that definitely gives me that much more motivation to fight that much harder.

"I know he's a good fighter. He's got great stand-up, I'm sure he's a great mixed martial artist, everybody is at this point. That's another thing I realized stepping back in the game. Everybody is a mixed martial artist now and everybody's pretty good. I'm sure this guy's pretty good. We're going to fight and let's do it. I'm ready. I'm more than ready, Yair, I'm more than ready."

The fight with Rodriguez could arguably be seen as the biggest moment in Penn's legendary career because a big win will undoubtedly put him directly in line for a top-five opponent and perhaps just a fight away from actually challenging for that third world title. A loss would be devastating because it could certainly send Penn back into retirement after he spent the last year getting ready for this moment.

Penn obviously prefers to focus on the first scenario and that's the message he wants to convey to the rest of the featherweight division by dishing out a beatdown to Rodriguez on Sunday night.

"It's true, I want to go out there and make them all say 'BJ Penn is back'. That's the game plan. Right after this, you're going to be saying 'BJ Penn is back,'" Penn said.

"2017 is going to be the biggest year for martial arts in the history of the Earth. I want to fight as many times as I possibly can. That's my game plan."




Listen to the rest of Penn's interview along with Joe Lauzon and Yair Rodriguez on the Fight Society podcast via Soundcloud or download and subscribe via iTunes.
---
---