Ben Rothwell might just be the most interesting man in the UFC
BY foxsports • April 8, 2016
Ben Rothwell is not only one of the most fearsome heavyweights in the world, but he's quickly becoming one of the most interesting fighters on the entire UFC roster too.
From his loud, bellowing laugh after snatching a submission inside the Octagon to using his spare time to write an entire spec story about his own Star Wars character, Rothwell probably isn't like any other fighter you've ever met --€" and he prides himself on it.
So it shouldn't surprise anyone that Rothwell quotes Dr. Seuss when explaining how he's approached his rapid rise up the ranks and increasing popularity amongst fans.
"You want to be No. 1, you've got to be odd," Rothwell told FOX Sports.
Rothwell --€" who fights Junior dos Santos on Sunday in Croatia (FS1, 11:30 a.m. ET), has definitely started to stick out from the pack both inside and outside the Octagon during his current four-fight win streak. He's knocked out former kickboxing champions like Alistair Overeem and submitted grappling champions like Josh Barnett.
Nothing Rothwell does seems conventional or predictable, but that's also what has made him such a fascinating fighter to watch over the last few years.
Rothwell may not have the most technical striking but that doesn't mean he can't knock you out. He doesn't seem like a prototypical grappler, but wrestle with him for a few minutes and it's like being mauled by a bear.
And when it comes to game plan and strategy, well, Rothwell has his own unique approach to that as well.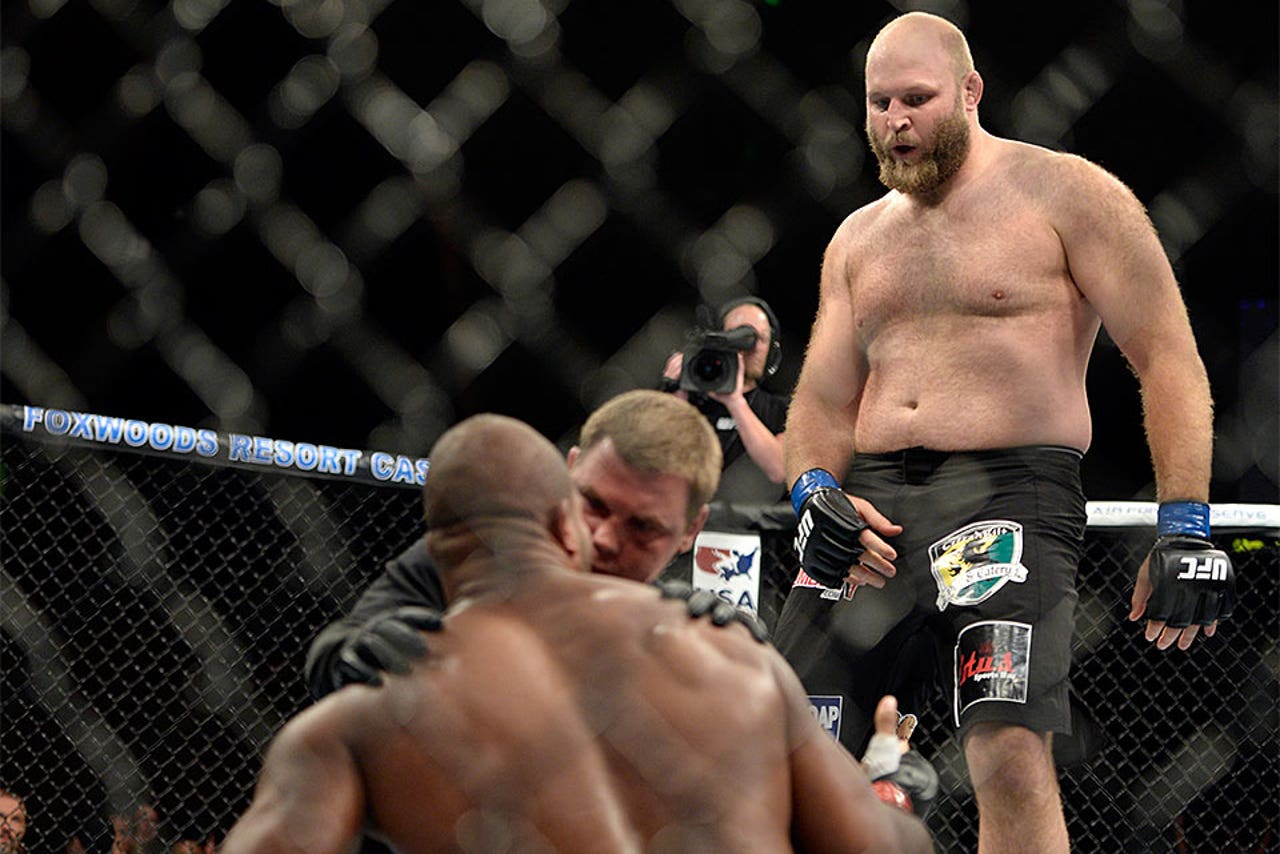 "What's going to happen when I fight is what I'm going to do to you," Rothwell explained. "That's the focus. 'Ben, what's your game plan?' I'm going to beat your (expletive) ass. 'Ben, what if it goes to the ground?' I'm going to continue to beat your (expletive) ass. That's it. 'That's your game plan?' For every single person I fight."
Rothwell can even point out the moment he went from just another heavyweight to one of the elite fighters on the roster.
It came in 2013 during his fight with Brandon Vera, in Rothwell's home state of Wisconsin. Prior to that fight, Rothwell had bounced back and forth between wins and losses through his first five fights inside the Octagon, and he was tired of being just another top 10 guy.
"I took my last loss against (Gabriel) Gonzaga in Brazil and I'm OK with that loss because there were things going on," Rothwell said. "It's one of those things, the fact that I even showed up to fight, proved a lot to myself. That year, I came in and got that fight with Vera, I stood up in the third round and I've never been the same since.
"Now, the guy that speaks to you is on his way to a UFC title and I'm going to defend that title."
Yes, Rothwell has all but crowned himself the champion despite never actually competing for a UFC title.
"The only thing that's stopping me from winning a world title and defending it is death, disease and injury," Rothwell explained. "As long as I avoid those three things, I'm golden."
Even winning a UFC title would not be enough for Rothwell. In reality, he looks at the championship as the first step on a much bigger journey that eventually leads towards leaving a lasting legacy in this sport.
"This is the time that I bring the heavyweight division back into the light that it needs to be in," Rothwell said. "I feel like the last five or six years, the heavyweight division's been kind of pushed aside, lost in the shuffle and the other weight classes are kind of taking over. I blame the fellow heavyweights, I blame some of the champions just in activity and not bringing the heavyweights into the light we should be at. That's one of my main motivators is rectifying this."
All of this might sound like Rothwell is developing a bit of an ego, continuing to tout himself as a future champion while still sitting at least one more fight away from the belt.
Leave it to Rothwell to bust out his own special dictionary.
"I know I've said a lot of crazy (expletive) recently and it's big for me to back it up, but I don't want people to misconstrue the difference between arrogance and confidence," Rothwell explained. "Arrogance is part of my driving factors. Arrogance is believing you're better than someone else, that you're better than other people. I despise that thought and it's everything that I fight against.
"Confidence is believing that no one is better than you. Yes, I am very confident but at no point do I think that I'm better than someone else."
Confidence is what allowed Rothwell to accept a fight with dos Santos four days after submitting Josh Barnett, because instead of whining or complaining that he wasn't getting a title shot, he approached this as just another name to mark off his list.
It's almost like Rothwell is the UFC's own version of Arya Stark. He repeats the names of every heavyweight he still needs to beat, and until they are all vanquished, he will not rest.
"Getting the belt's going to happen, but I'm here to destroy the entire division," Rothwell said. "That's just the way it is. I'm a man of my word. When they called me up just four days after the fight and said, 'Do you want to fight Junior dos Santos?', I said, yeah, he's a man that's on my list, I've got to put a scratch in his name.
"I took this fight because I knew waiting around was not the move and Junior is, face it, one of the top-10 guys, one of the best in the world. When they called me and said a group of the heavyweights are available, basically now the truth's come out, they didn't want to fight him. I'm like, I have to take this fight."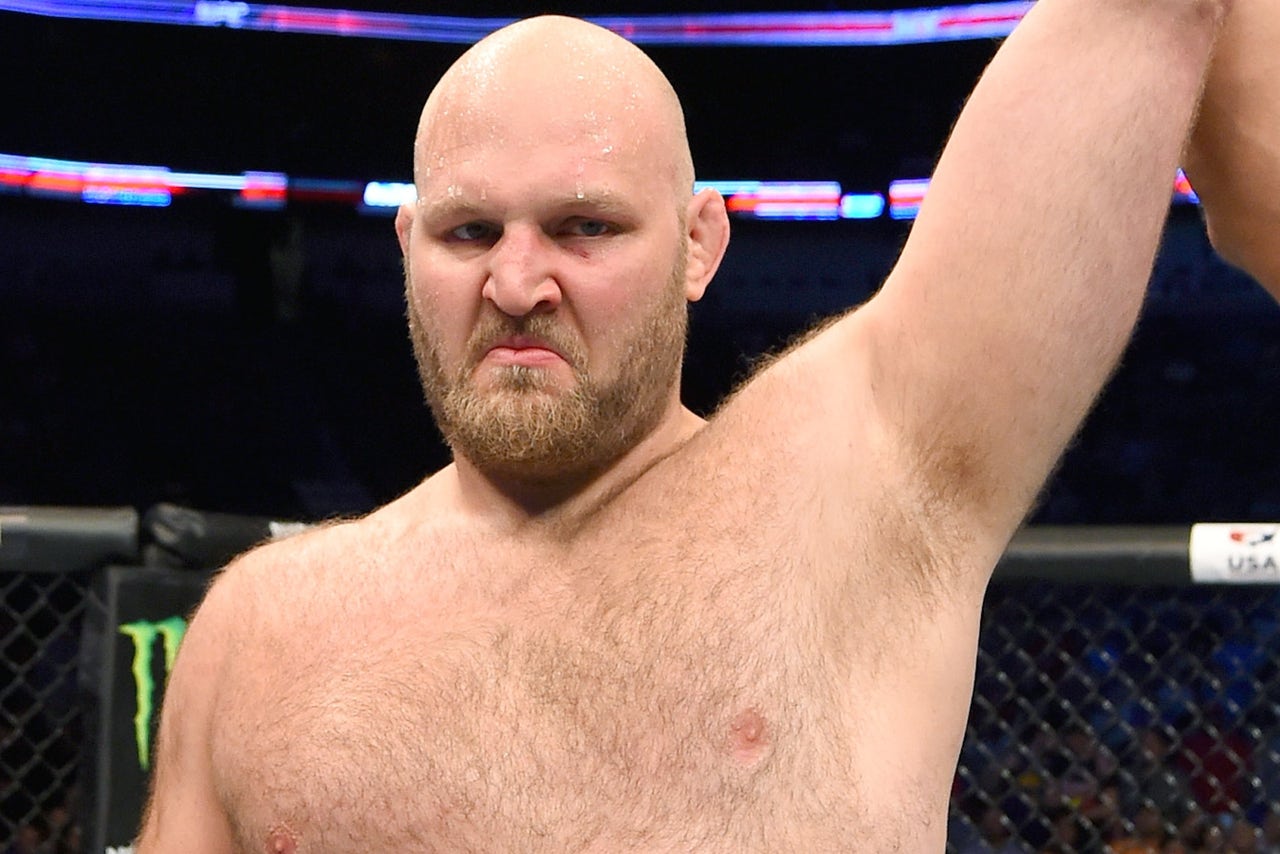 And Rothwell has no problem predicting what's going to happen after this fight is over because refuses to buy into the notion that looking ahead will somehow trip him up from what's happening in his fight this Sunday.
Rothwell knows he's going to beat dos Santos and then go on to fight and defeat the winner of the upcoming heavyweight title fight between Fabricio Werdum and Stipe Miocic.
That's not arrogance talking -- that's just a very confident Ben Rothwell.
"I used to be more superstitious, lot of fighters are still superstitious these days -- superstitions are a weakness," he said. "It's a horrible weakness in our sport. Guys say things like 'I don't want to talk about after this fight cause I need to focus on this guy'. No, (expletive) that. I'm winning this fight and I'm going to go take out Stipe (Miocic), (Fabricio) Werdum, (Cain) Velasquez, whoever the (expletive) they want me to fight because I'm here to destroy the whole division.
"Stay tuned. That's why you want to watch me fight, because you don't know what you're going to get."
Got it?
---
---