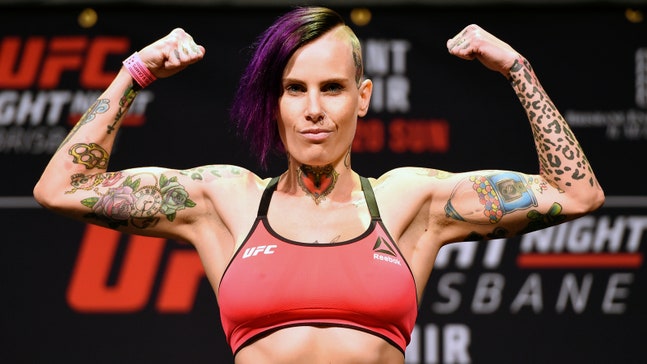 Bec Rawlings wins rowdy war against Seohee Ham at UFC Fight Night
Published
Mar. 19, 2016 10:35 p.m. ET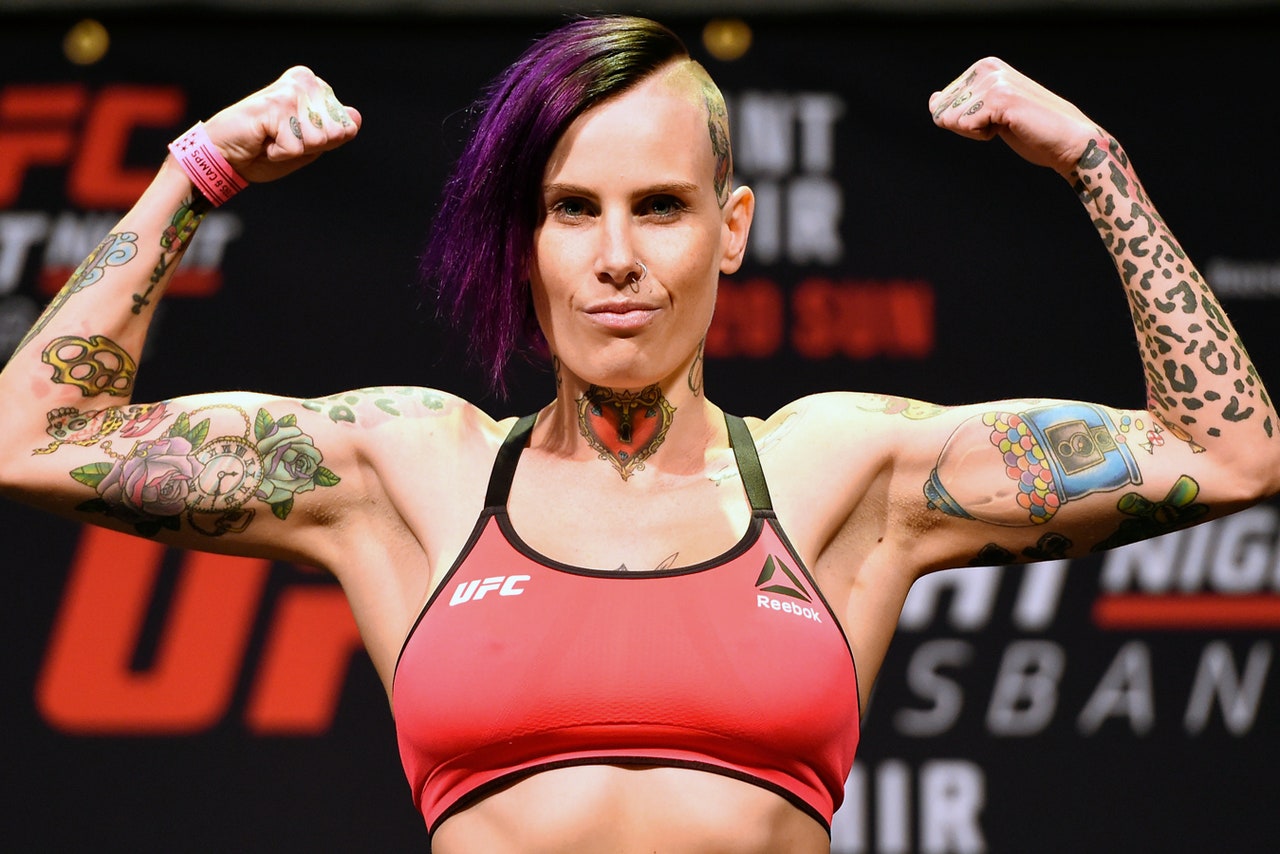 "Rowdy" Bec Rawlings earned a huge win in her home country of Australia, Saturday, after three torrid rounds of action against South Korea's Seohee Ham. The two traded strikes and ground position for 15 minutes in Brisbane in a hard-to-score FS1 main card bout.
Ultimately, scores were 30-27 (twice) and 29-28 in favor of Rawlings, who won a unanimous decision. Overall, Rawlings landed big punches in the first two rounds, and used the clinch against the cage well in the third to get the nod.
Ham, however, was game and superbly technical, as well. Round one saw Ham score with speed and volume out of her Southpaw stance while Rawlings landed big single shots to the head.
Time and again, in the first and second, Ham leaned back, slightly to slip shots from Rawlings, only to counter with a quick left cross. By the second, Ham began to target the body of Rawlings with punches and kicks. 
She continued that tactic in the third with great success. That body work likely played a big role in Rawlings tiring in the third.
Her fatigue didn't stop the Australian  from countering slickly with her own punches, and deftly bobbing and weaving out of the way of many shots in the second.
Rawlings also managed to catch one of Ham's kicks and use it to take her down, in the second. From there, Rawlings took the back and threatened with a choke and arm bar attempt.
Ham defended and got back to her feet, before long, and finished out the round with a punch and kick combo. Early in the third and final round the two scrambled to the mat and Ham locked in a triangle choke attempt.
Rawlings prevented her left arm from being crossed over in front of her and also did a great job of stacking her weight onto her right side to defend the choke. Once that was negated, she was able to escape the hold and get back to her feet. 
Much of the rest of the round was spent with Rawlings controlling Ham against the cage from the clinch, using nice head position, and threatening with takedown attempts and scoring with strikes. The fight ended as much of it had been spent - with the two firing off shots at one another on the feet.
After the final horn, they embraced. "Seohee is a banger," Rawlings said, afterwards.
"She took everything I gave."
The win is Rawlings' second, straight, and improves her overall record to 7-4. Ham's loss dips her mark to 16-7.
---
---