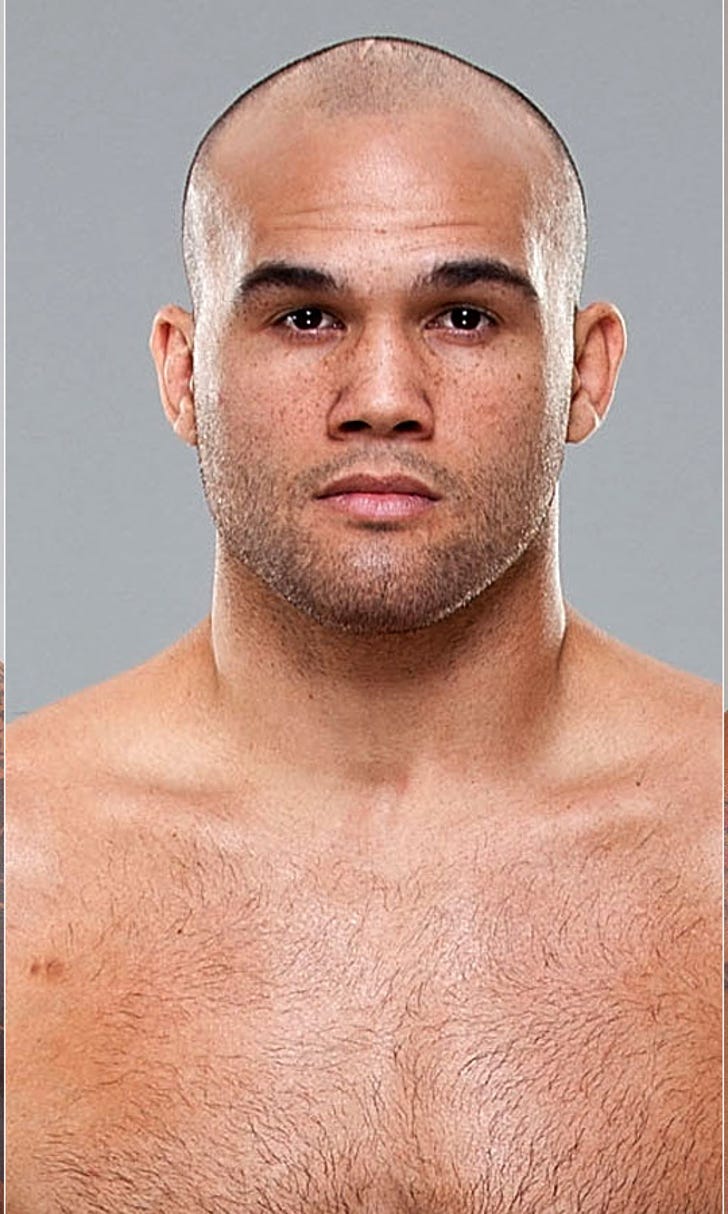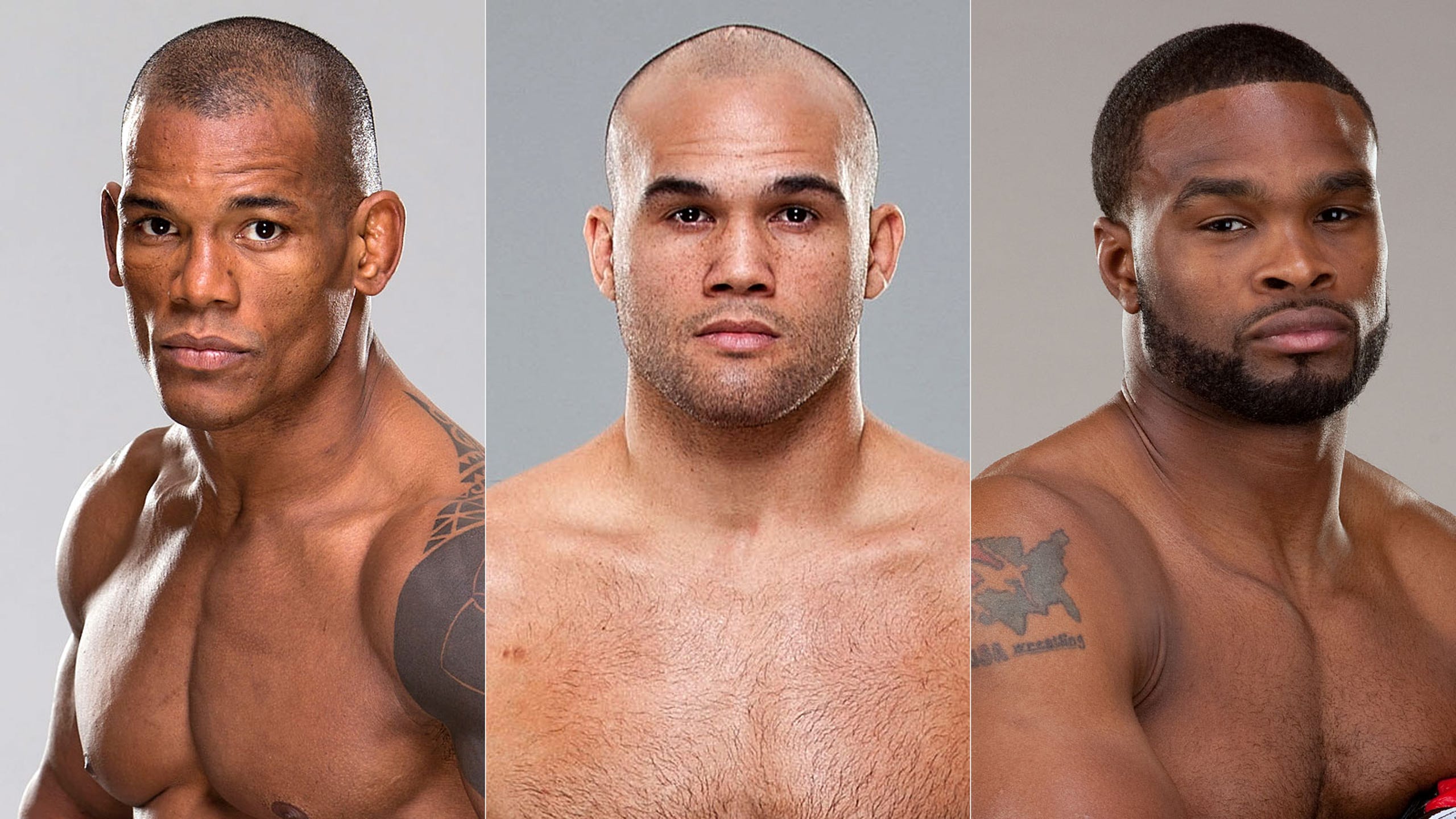 At UFC 171, an ATT conundrum unfolds
BY foxsports • March 14, 2014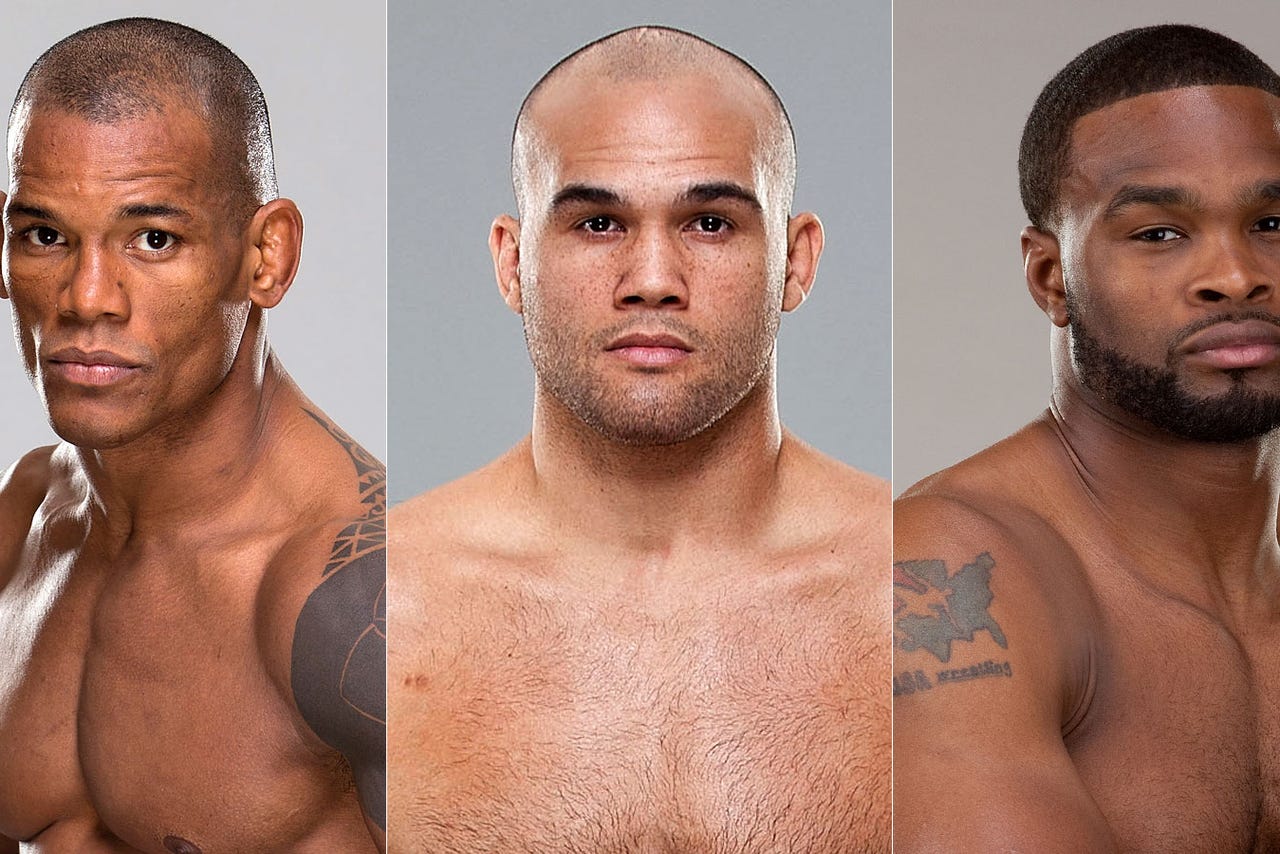 As the calendar switched over to 2014, Tyron Woodley made a bold prediction to his team's godfathers, Ricardo Liborio and Dan Lambert. American Top Team, he said, was going to be the team of the year. As the weekend nears, Woodley will have a say in giving ATT a leg up on the award during an event that heavily features talent from the gym. In fact, as the welterweight title picture begins to reshape itself in the absence of longtime former champion Georges St-Pierre, ATT has three candidates and an unfolding conundrum. 
At the show, Hector Lombard faces No. 6 Jake Shields, Woodley squares off with No. 2 Carlos Condit and Robbie Lawler faces down No. 1 Johny Hendricks for the vacant championship.
On the surface, an ATT sweep seems unlikely. Among the three matchups, only Lombard is favored to win, but Woodley's best skill (wrestling) has been Condit's weak point over time, making an upset a fair possibility, and Lawler has vaporizing power, so it's not difficult to imagine his crushing right hook beating a Hendricks' left to the draw and ending the night. 
What happens if the team pulls off the feat? What if Lawler is suddenly the guy holding the belt his teammates have been chasing?
"From the bottom of my heart I hope Robbie wins the belt and keeps it for a long time," Lombard said this week. "If he wins the belt, I don't want to fight him. I'm just kind of like, 'you know, good for him.' I just want to go on in my fight career and win this fight and go from there."
Because Lombard fought most of his career as a middleweight, he sees the potential of again moving up as a real option, even citing an interest in fighting Michael Bisping.
But for Woodley, who has fought his entire career at 170 pounds, the debate over fighting a teammate does not appear to be concluded. Granted, he'd be hard-pressed to jump from No. 11 in the rankings to a title shot, but then again, a win over the longtime top-five contender and respected veteran Condit might cause UFC matchmakers to think long and hard about that leapfrogging.
"For me, I would prefer not to fight a teammate, but that's something me and Robbie will have to talk about," Woodley said. "But first me and Robbie have to get the victories. If he's open to it, I'm open to it, then that's a decision we'll make. I don't think the fans and people should pressure teammates into fighting, friends into fighting. I would consider Robbie an actual friend. Some people are teammates and training partners but some people are friends. I was friends with him before he even joined American Top Team. He had a gym 20 minutes from my house. This is dating all the way back to 2007. So, seven years later, we're in the position where we're both doing great. I think we should honor that moment and enjoy the moment and not worry so much about what's next."
It's kind of too late for that. With his consistent proclamations this fight week about chasing the belt, Woodley has certainly sent enough signals that he'd consider the possibility of fighting Lawler. After all, it has always been a possibility that Lawler would emerge from the ATT Invitational with the strap.
It's a good and bad problem to have. Every gym would like to have that kind of talent, with multiple contenders in a single weight class, but when they start bottlenecking at the top, things can get a bit awkward. Just ask Rory MacDonald and Georges St-Pierre, who spent a couple of years dodging the question of fighting each other. Though a fight between them never materialized, MacDonald's recently admitted that he lost some fire along his path, a feeling that certainly could have been influenced by the blocked road ahead of him.
In an age of super gyms, this kind of scenario is becoming a fairly common occurrence, making it a curiosity that the situation isn't addressed far before the point it comes to a head, a point like Saturday night in Dallas.
Whatever happens, American Top Team should have an interesting weekend, one where they might arrive as allies and leave as opposition.
---
---