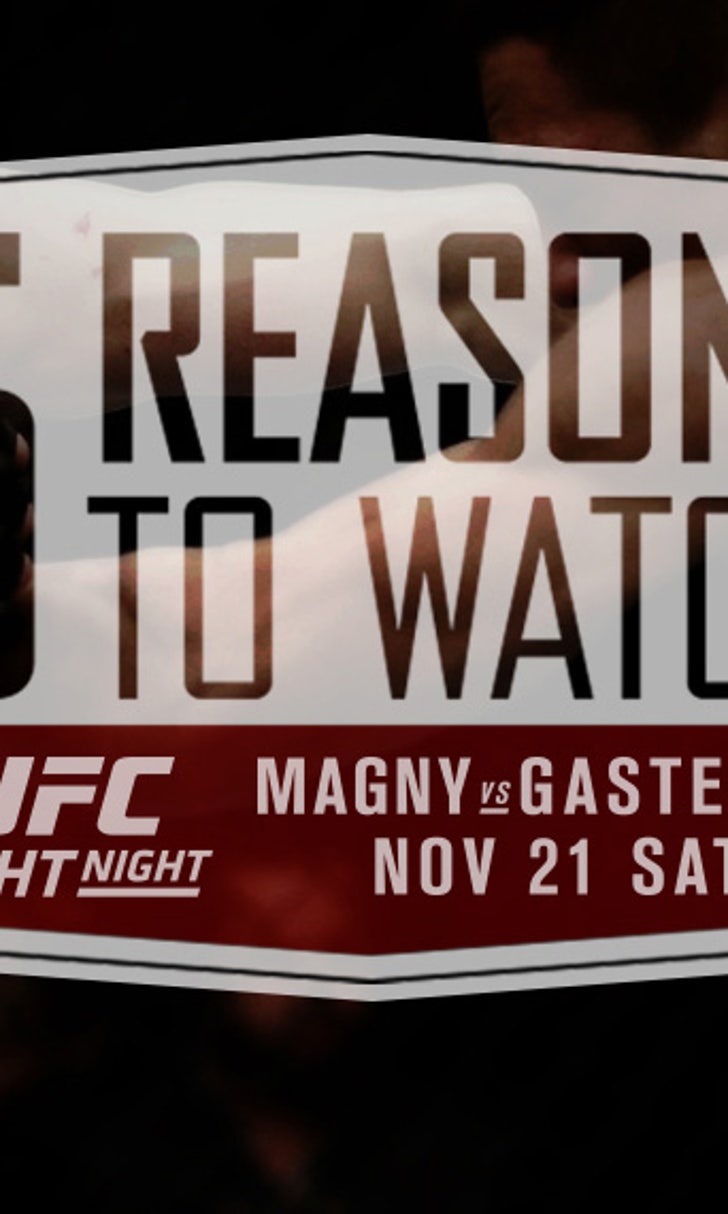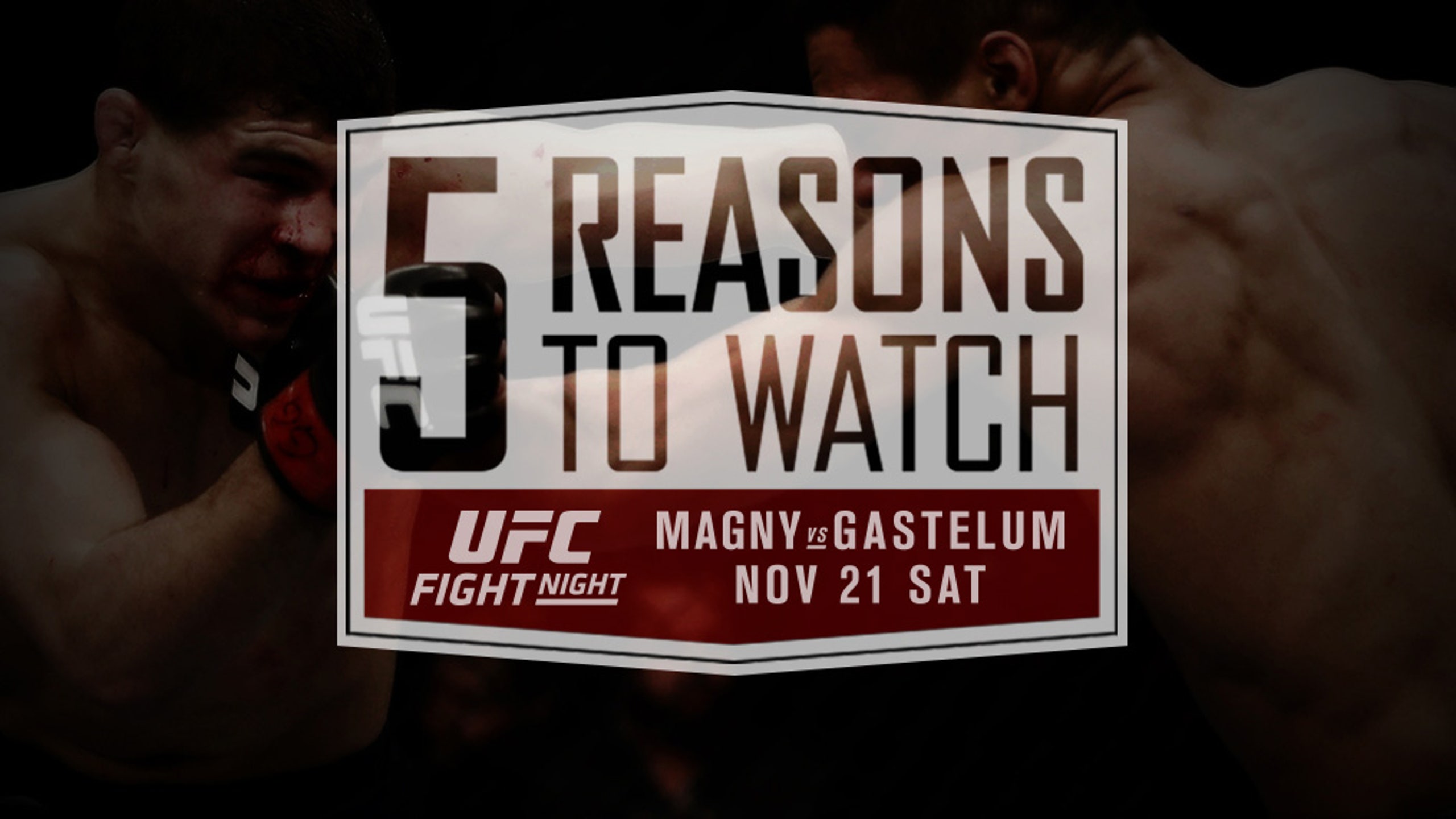 5 Reasons to Watch UFC Fight Night: Magny vs. Gastelum
BY Damon Martin • November 19, 2015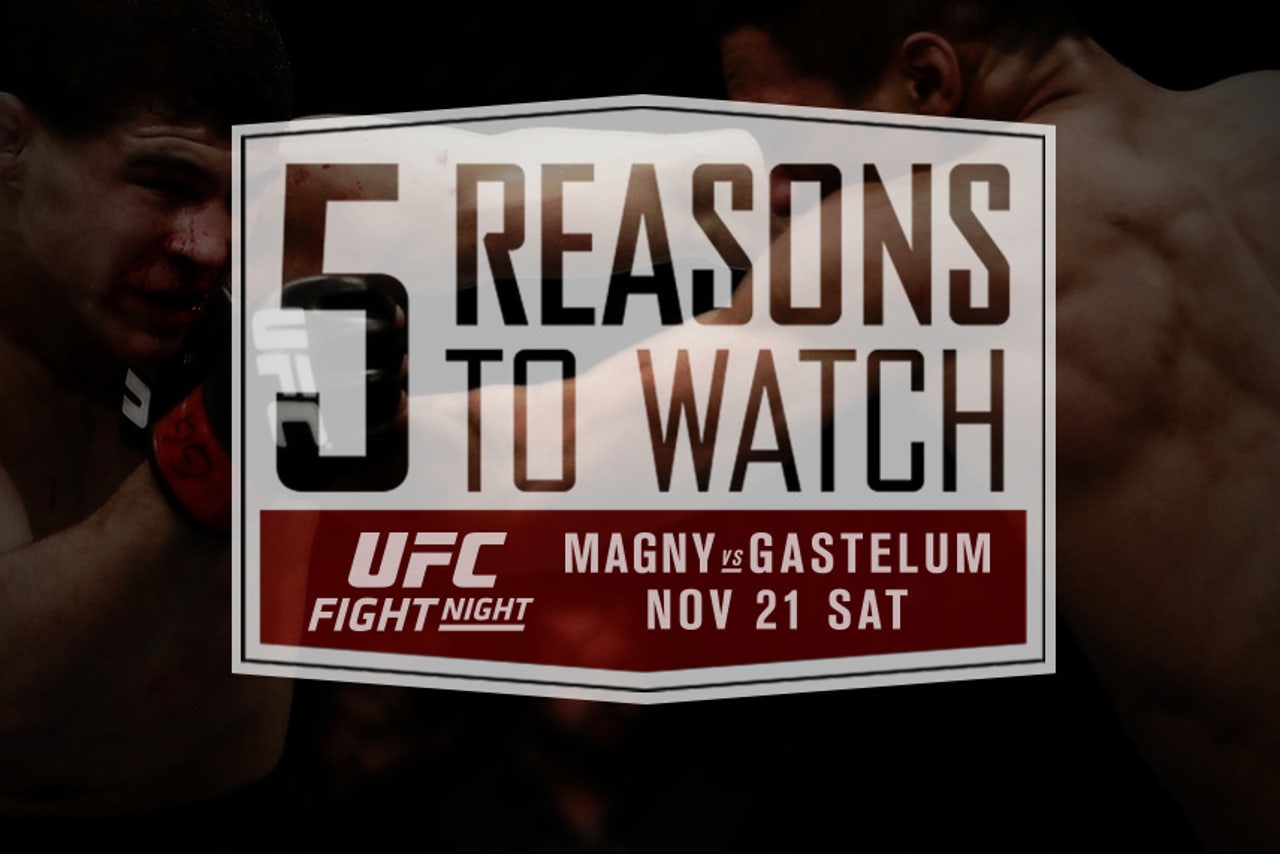 The UFC returns to Mexico this weekend for its first show in Monterrey and the "Ultimate Fighter: Latin America 2" finale at UFC Fight Night: Gastelum vs. Magny.
Kelvin Gastelum drops back down to the welterweight division after a brief stay at middleweight, where he took out former title contender Nate Marquardt in his last fight. Gastelum has suffered some tough weight cuts getting down to 170 pounds, but working with a nutritionist for this camp, the former "Ultimate Fighter" winner hopes to climb back into the top 10 rankings starting with a win this weekend.
His opponent, Neil Magny accepted this fight on short notice after his teammate Matt Brown suffered an ankle injury in training. Magny has gone on a tear lately, posting an 8-1 record over his last nine fights, and he'll look to add another win to his resume this weekend.
With six main-card fights and a packed undercard, there are plenty of reasons to watch UFC Fight Night: Magny vs. Gastelum this weekend, but here are five good reasons you should definitely tune in to see all the action.
A Scary-Good Prospect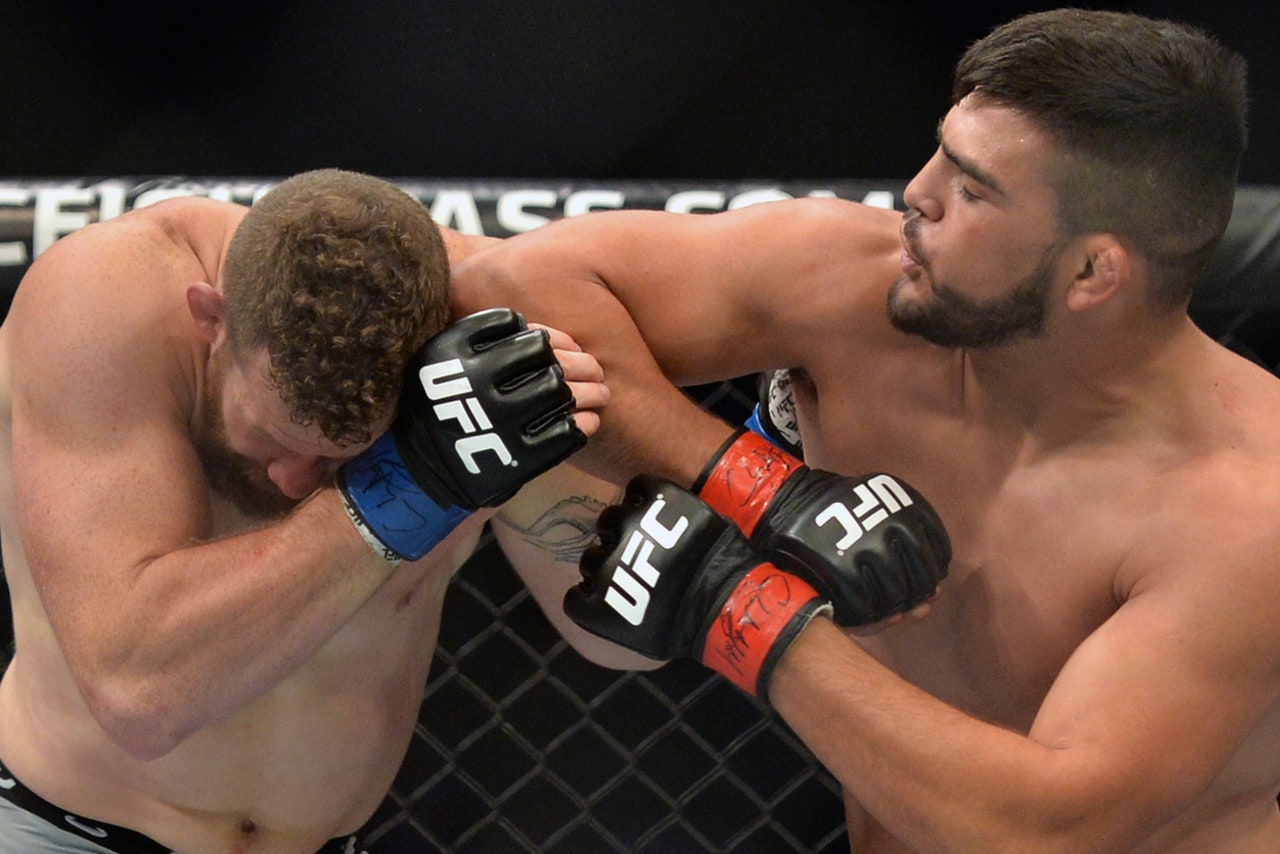 Ever since winning season 17 of "The Ultimate Fighter", Kelvin Gastelum has been looked at as one of the top prospects in the sport, but weight cutting has cost him in more than a couple of his past performances. Gastelum came in bloated and nine pounds over the limit for his fight with Tyron Woodley earlier this year.
It cost him the first loss of his career and forced Gastelum up to middleweight for a single fight. Now, Gastelum returns to the welterweight division with the aid of a nutritionist, and if he's healthy and in shape, he still might be the best prospect the weight class has seen in years.
Gastelum is a true mixed martial artist with phenomenal wrestling and submission skills, not to mention a punishing striking game. On his best night, Gastelum could go hard with any welterweight in the world and even on his worst day he still managed to take Woodley to a split decision.
If Gastelum's weight troubles are behind him, he could be a force in the welterweight division in 2016. But to prove he's truly ready for a run at the top fighters in the weight class he needs to get past Magny this weekend.
Who You Gonna Call?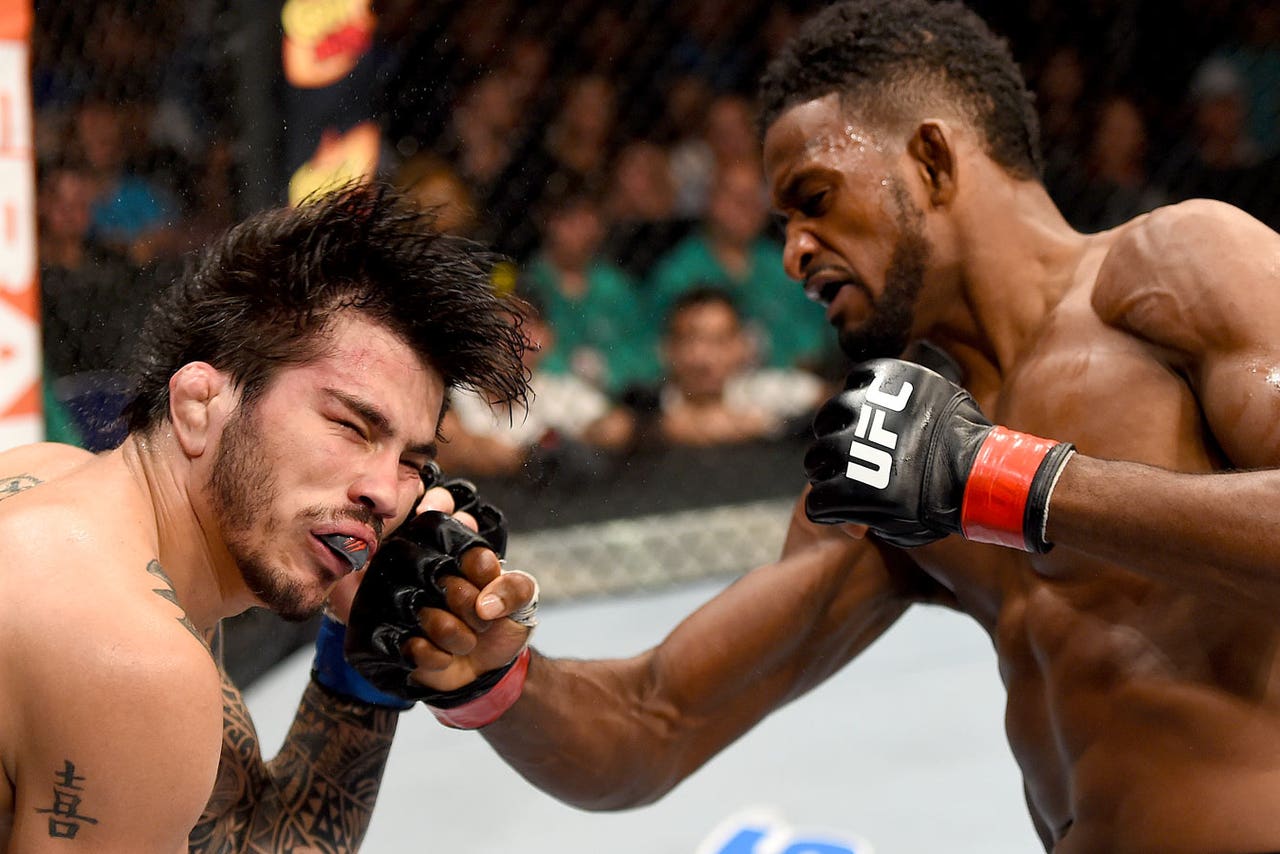 While most fans equate short notice fights and fighting every two months with top-ranked lightweight Donald "Cowboy" Cerrone, welterweight contender Neil Magny is nipping at his heels with his latest step up when the UFC needed a main event fighter after an injury forced Matt Brown was forced to drop out of his matchup with Gastelum.
Magny has amassed an impressive record since 2014 (8-1) with one of the most active schedules in the UFC. Most recently, Magny put on one of his best performances to date as he took out Brazilian heavy-hitter Erick Silva this past August.
Now the former "Ultimate Fighter" contender looks to add a top 15 opponent to his record when he faces Gastelum this weekend.
Magny was originally preparing for a showdown with Stephen "Wonderboy" Thompson at UFC 195 and was also helping Brown prepare for Gastelum in the same training camp, so there's little doubt he's ready to go for five hard rounds to get the win this weekend.
Last Man Standing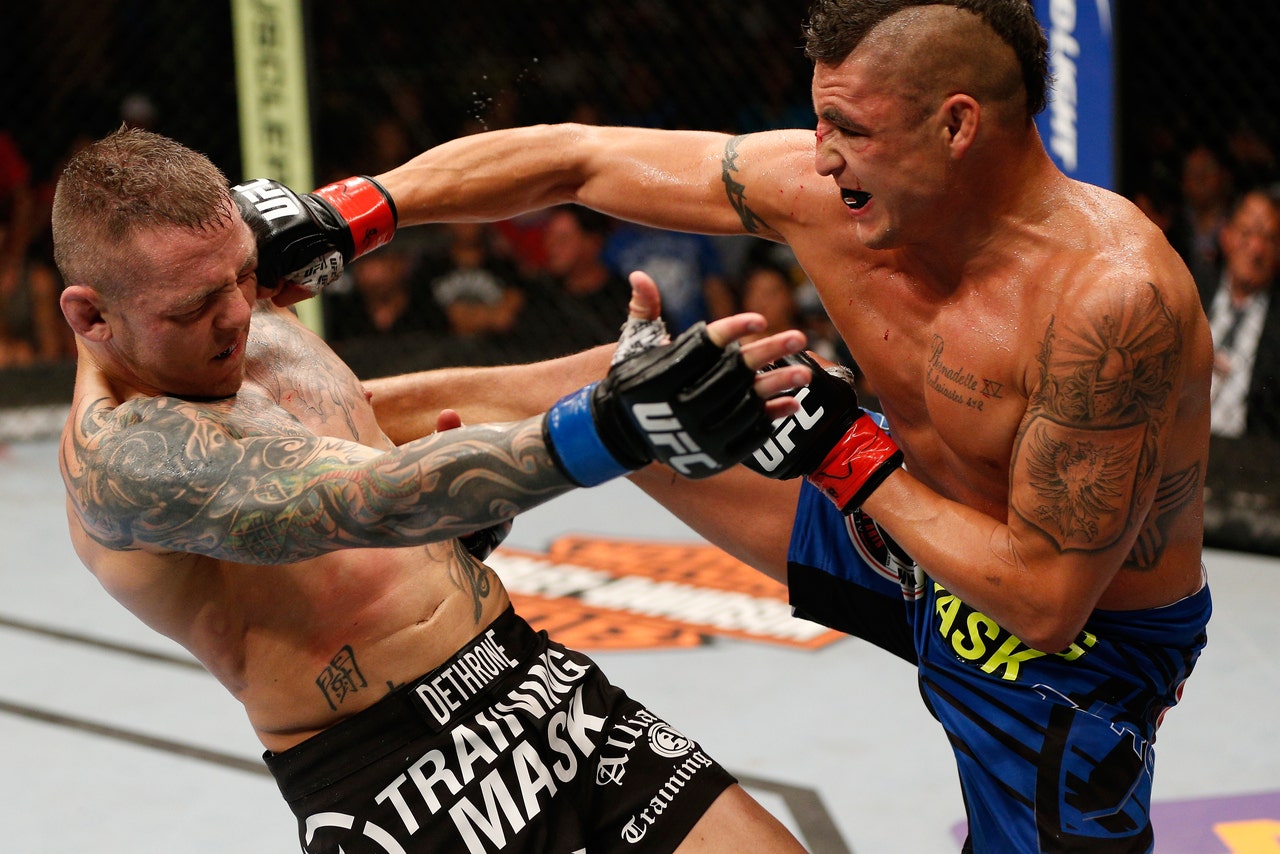 Diego Sanchez will compete in his fourth weight class since debuting in the UFC all the way back in 2005 after being part of the first season of "The Ultimate Fighter" when he fights at featherweight this weekend against Ricardo Lamas.
Sanchez, 33, is now the lone remaining member of the first "Ultimate Fighter" cast still competing in the UFC and from the look of things, he's not going anywhere, anytime soon.
Sanchez says he's in the best shape of his life as he prepares to make the cut down to 145 pounds and judging by virtually all his past fights in the UFC, he will be a great addition to this new weight class.
The days of Sanchez challenging for titles might be behind him as of now, but he's rarely engaged in a boring fight, and there are a ton of fun matchups for him in the featherweight division. He's certainly jumping into the deep end of shark-infested waters with his bout against Lamas, who is the No. 5-ranked fighter in the division.
Sanchez is almost assuredly a future UFC Hall of Famer when his career is over, but there's still a lot of time left to add more accolades to his resume. A win over Lamas would be a phenomenal way to kick off his new career as a featherweight.
The Gold Standard
Henry Cejudo will look to take another step up in competition this weekend as he faces Jussier Formiga on Saturday night with a potential title shot looming for the winner.
Cejudo became the third Olympic gold medalist (along with Kevin Jackson and Mark Schultz) to fight in the UFC when he debuted last year, and he's looking at a chance to add even more hardware to his mantle with a win over Formiga this weekend.
While flyweight champion Demetrious Johnson has been running through the competition at 125-pounds lately, Cejudo might be the last great challenge standing in his way if he can get a win over Formiga in his toughest challenge to date.
Cejudo is a big favorite to win, but Formiga has a ton of experience and has looked better than ever lately, so this could end up being the show stealer once everything is said and done on Saturday night.
The Next Generation
Year over year, "The Ultimate Fighter" still continues to churn out new talent to add to the UFC roster and this year's finals of "The Ultimate Fighter: Latin America" is no different.
Horacio Gutierrez is a Muay Thai stylist with huge knockout power and his opponent Enrique Barzola is as scrappy and tough a fighter as you'll find today. Enrique Marin hopes to become the first "Ultimate Fighter" winner from Spain while Erick Montano wants to join his brother Augusto 'Dodger' Montano on the UFC roster.
The last season of "The Ultimate Fighter: Latin America" produced a ton of talent fighting in the UFC currently, including featherweight prospect Yair Rodriguez, who could be a serious contender at 145 pounds in the next couple of years.
The fighters from this season of the show could have that same potential, and they'll get a chance to showcase it this weekend as they compete for a contract as part of the UFC Fight Night main card from Mexico. 
---
---