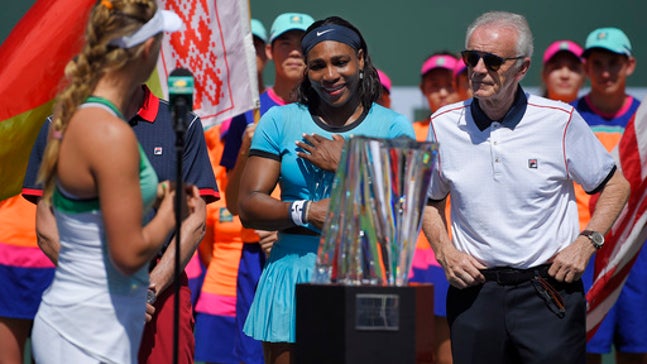 Tournament director of BNP Paribas Open criticizes WTA Tour
Published
Mar. 20, 2016 6:21 p.m. ET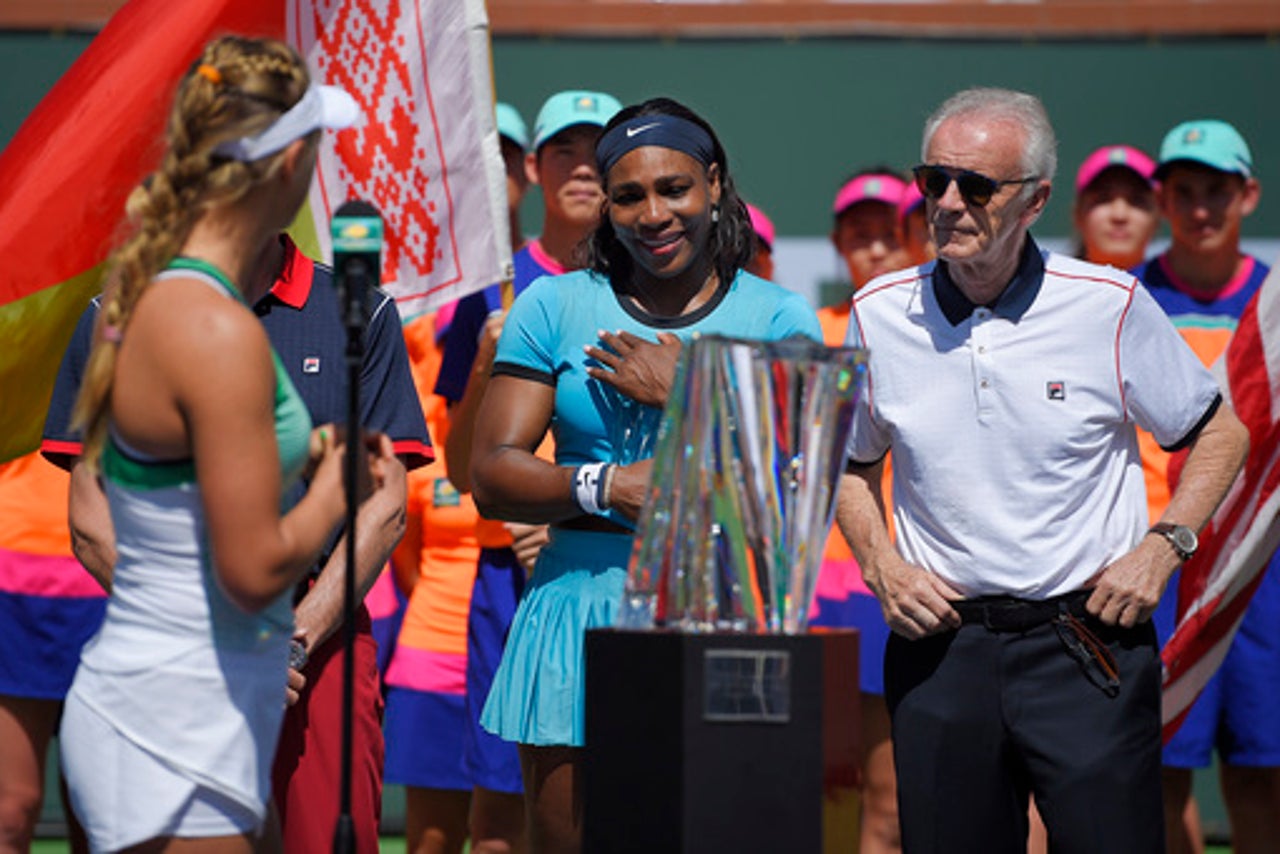 INDIAN WELLS, Calif. (AP) The tournament director of the BNP Paribas Open has criticized the WTA Tour, saying women's pro tennis players ''ride on the coattails of the men'' while describing them as ''physically attractive and competitively attractive.''
Raymond Moore is a 69-year-old former touring pro from South Africa who oversees the $7 million tournament in the California desert featuring the men's and women's tours. He made his comments before Sunday's finals and they quickly appeared on social media.
Moore went on to say that if he was ''a lady player, I'd go down every night on my knees and thank God that Roger Federer and Rafa Nadal were born, because they have carried this sport.''
Top-ranked Serena Williams objected when asked about Moore's comments after she lost 6-4, 6-4 to Victoria Azarenka in the final. She says ''those remarks are very much mistaken and very, very, very inaccurate.''
Moore later apologized in a written statement.
---
---