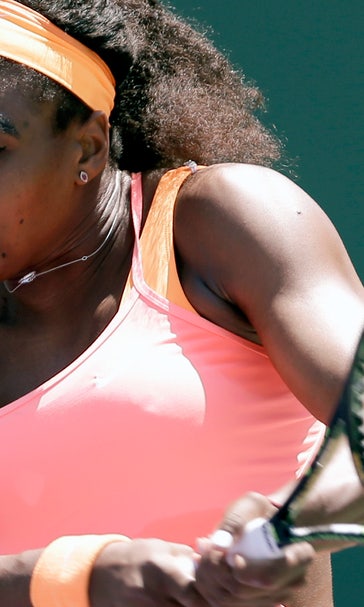 Serena Williams could be asked to play 3 Fed Cup matches in 2 days
April 14, 2015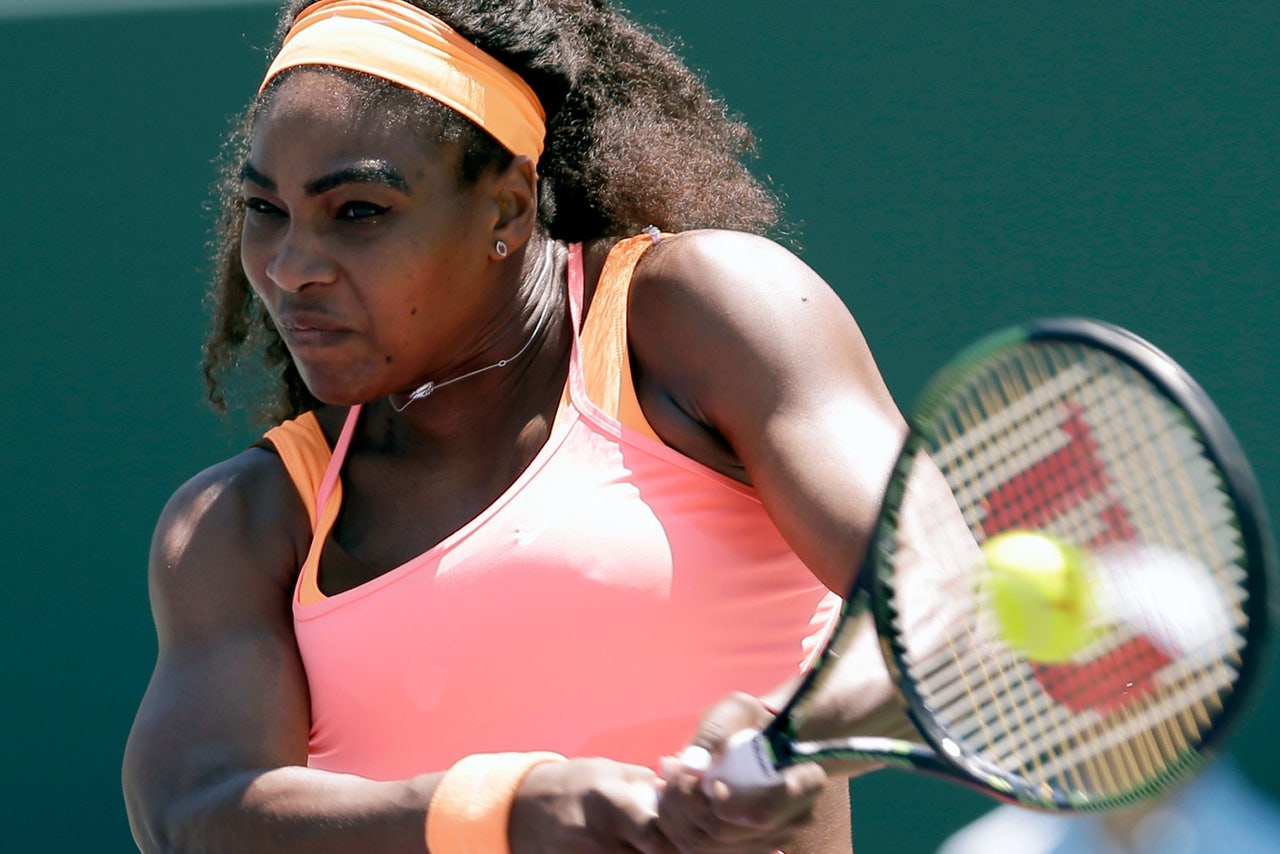 Serena Williams has been virtually unbeatable this year.
The top-ranked player could face quite a challenge this weekend, though, when she may have to play three matches in two days before a hostile crowd on slow red clay against Italy in a Fed Cup World Group playoff.
"I think she's excited about starting her clay-court season early and getting ready for the French Open," U.S. Fed Cup captain Mary Joe Fernandez told The Associated Press on Tuesday from Brindisi, the town in southern Italy that is hosting the match.
With sister Venus Williams withdrawing from the team because of a personal matter, Serena will be expected to carry a squad that also features 45th-ranked Alison Riske, No. 57 Lauren Davis and No. 65 Christina McHale.
Besides playing two singles matches in the best-of-five series, Fernandez said Serena will also play doubles if the match is tied 2-2 Sunday.
Serena's only loss this year came when she withdrew before the Indian Wells semifinal last month with a knee injury. She opened the year by winning the Australian Open for her 19th Grand Slam title and won another hard-court trophy in Miami earlier this month, in dominating fashion.
"She's been playing well and had a really good final in Miami," Fernandez said. "It's funny because the French is the one she's won the fewest majors in but she actually loves clay. She loves the challenge of it and every time we've had a Fed Cup at home she asks, `Can we play it on clay?' And I look at her like, `Really? You want to play on clay?'"
Serena has an 11-0 career Fed Cup singles record and is 3-0 in doubles. She played on clay in Fed Cup earlier this year against Argentina in Buenos Aires, where she defeated 209th-ranked Maria Irigoyen, 7-5, 6-0.
But Italy has proved a tough matchup for the U.S recently, with the Italians having won all four of their meetings in the last six years, including back-to-back finals in 2009 and 2010.
The Italian team for this weekend features No. 15 Sara Errani, No. 26 Flavia Pennetta, No. 36 Camila Giorgi and No. 55 Karin Knapp. The Italians are without Roberta Vinci, who has an inflamed right elbow, although they could get an emotional boost from Pennetta, who will be playing in her hometown.
"They've been really good for the last five or six years," Fernandez said. "They have a lot of depth and a lot of variety."
McHale or Davis, who reached the quarterfinals in Charleston, South Carolina, last week, will likely take the Americans' second singles slot.
"Christina has always played well in Fed Cup and clay is probably one of her favorite surfaces," Fernandez said. "Ali is more of a faster-court player but a great doubles player. But with Lauren playing so well last week on the clay, beating (Eugenie) Bouchard and being confident, it could really be up for grabs.
"So as we get closer we'll take a look at it more closely and see the head-to-heads and go from there."
Fernandez said she asked rising American standouts Madison Keys and Sloane Stephens -- ranked No. 17 and 39, respectively -- to play but both declined.
Declined invitations are nothing new to Fernandez, though, and she's excited about seeing 13 Americans in the top 100 of the rankings.
"When I started about six years ago I think we only had three Americans in the top 100," Fernandez said. "I think in the next five years we're going to see even more strides and even more progress, so I think we have exciting times ahead."
---
---