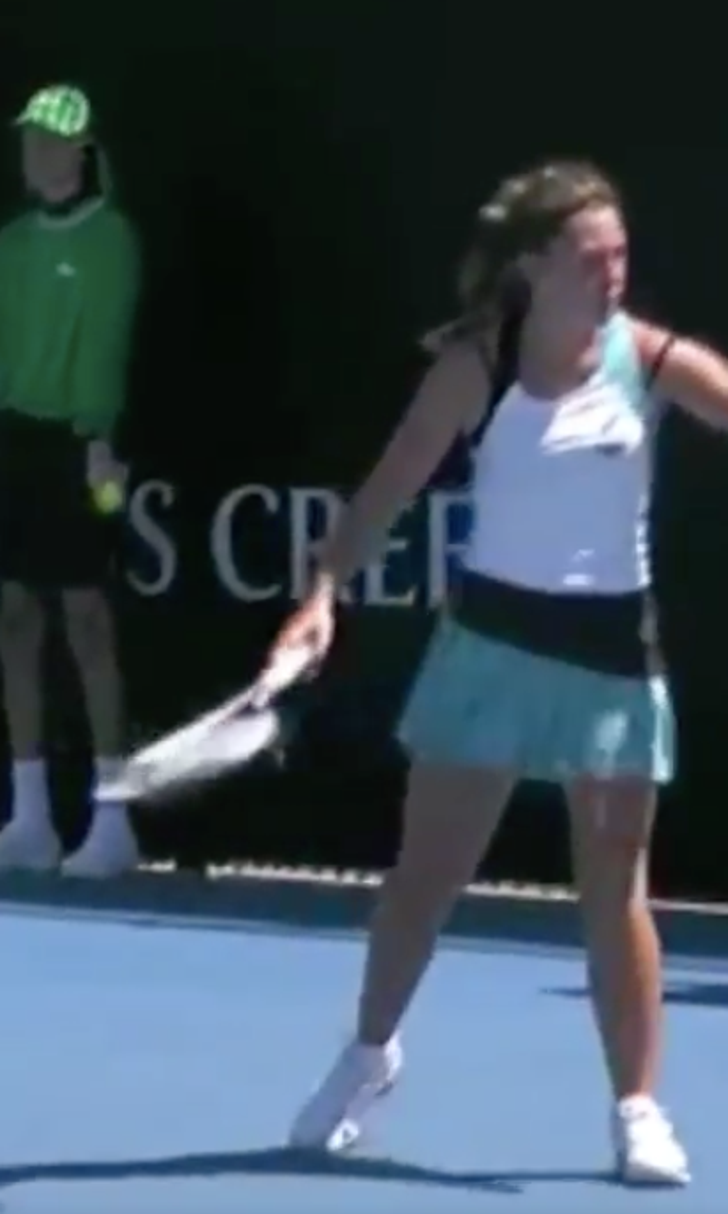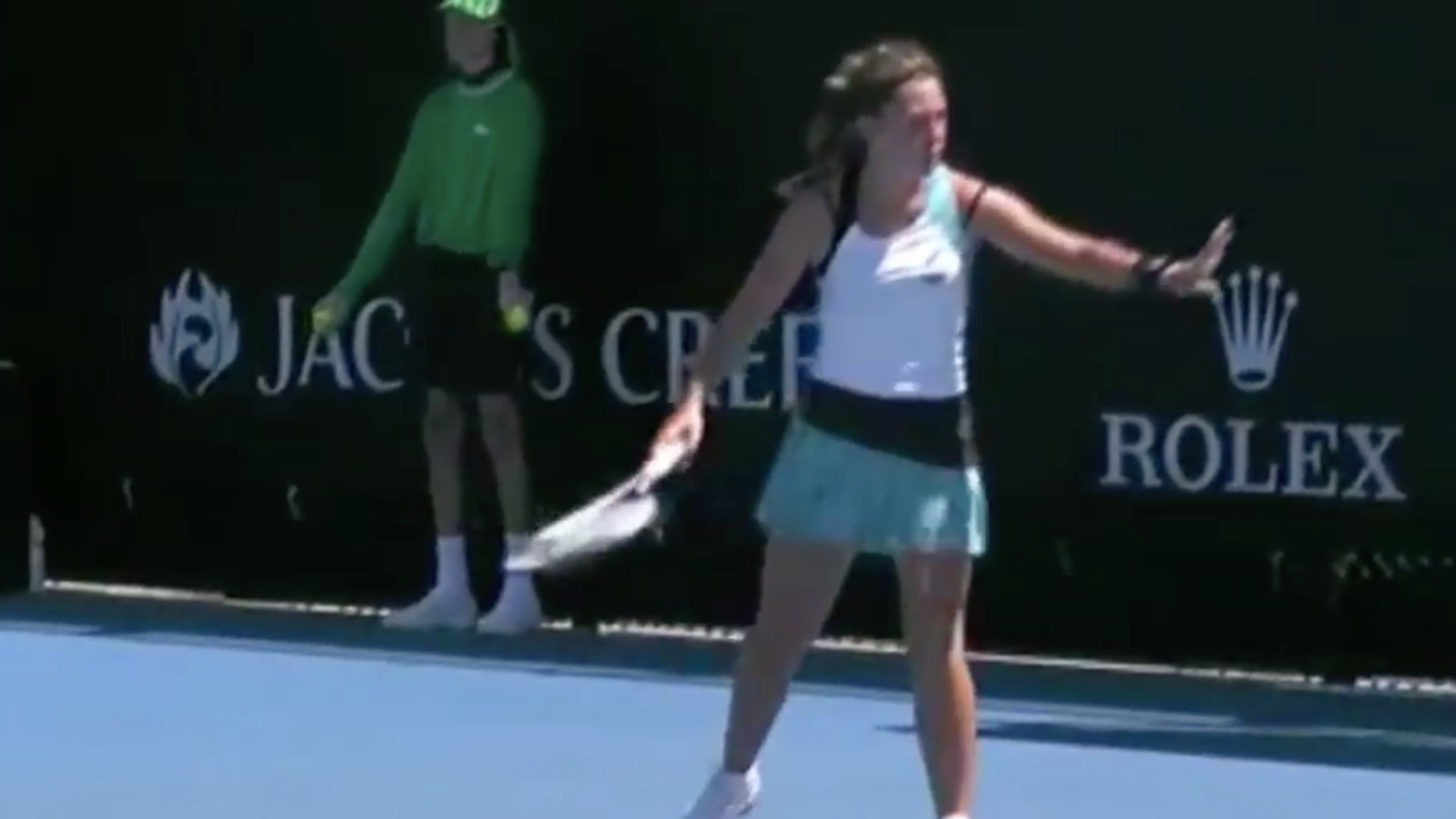 Player gets kicked out of the Australian Open for hitting a ball kid
BY Chris Chase • January 23, 2017
Italian junior Maria Vittoria Viviani was disqualified from the Australian Open on Sunday after angrily swatting a ball that hit a ball kid. Viviani had just lost the first set and half-heartedly took a frustrated swing at the ball, which plunked a ball kid standing on the sideline. Replays show Viviani holding up her hand in apology immediately after.

https://twitter.com/juki_tennis/status/822983194882506753

Viviani was down 6-2 to China's Xin Yu Wang at the time of the incident. She left the court crying.

Professional players flirt with this type of danger. You'll frequently see players - even the top ones - bounce a racquet, toss a racquet or angrily hit a ball into the net, each of which brings the possibility of striking an official, ball kid or fan. Serena Williams frustratedly tossed a racquet behind her during a Wimbledon changeover and hit a cameraman. Novak Djokovic looked like he wanted to smash a racket at the French Open, then held up and saw it go flying out of hands behind him, narrowly avoiding a linesperson. In Sunday's loss to Roger Federer, Kei Nishikori did the same exact thing as Viviani and wasn't reprimanded, let alone DQ'd.

Viviani's punishment shows a clear double-standard. If she earned a DQ, then Williams, Djokovic and Nishikori deserved one too. She didn't merit one though.

On the other hand, I've always figured it'll be a matter of time before a player seriously hurts somebody on the court - accidentally, of course. When you throw around racquets and smack balls at various points on the court, somebody is bound to come in contact with it one day.  The best way to prevent that is to sanction those who come close. However, the punishment must be somewhere between ignoring violations by stars and kicking out teenage girls.
---
---