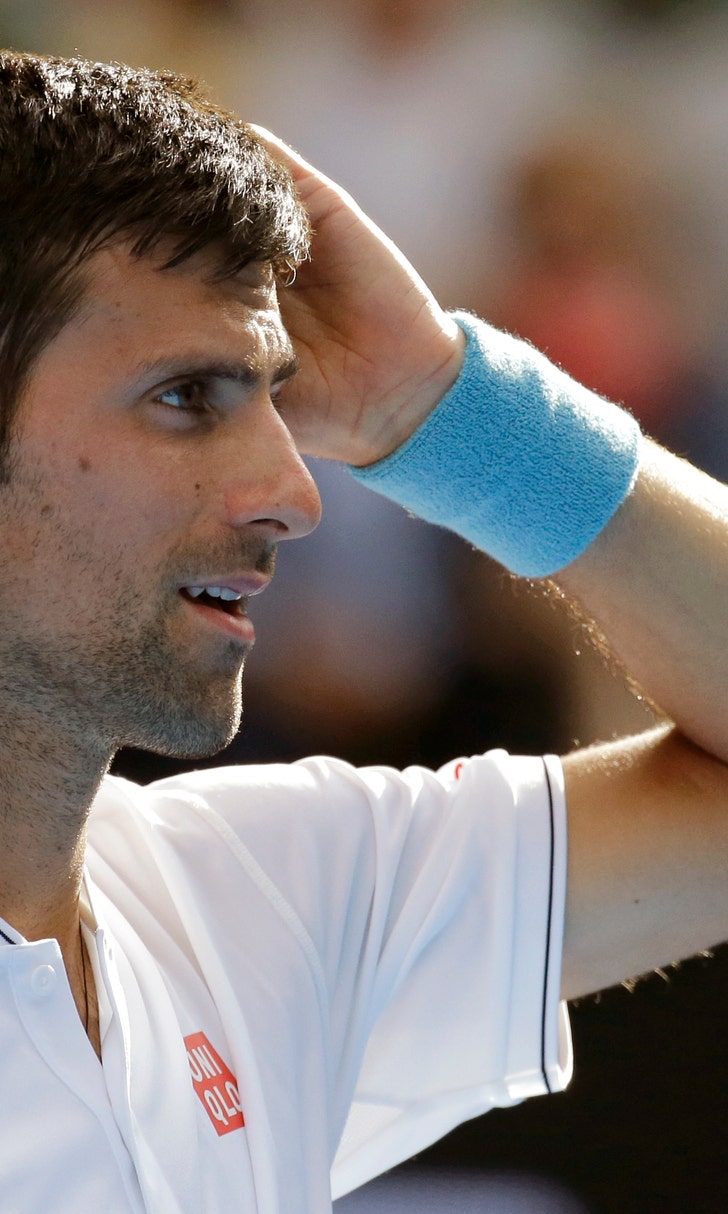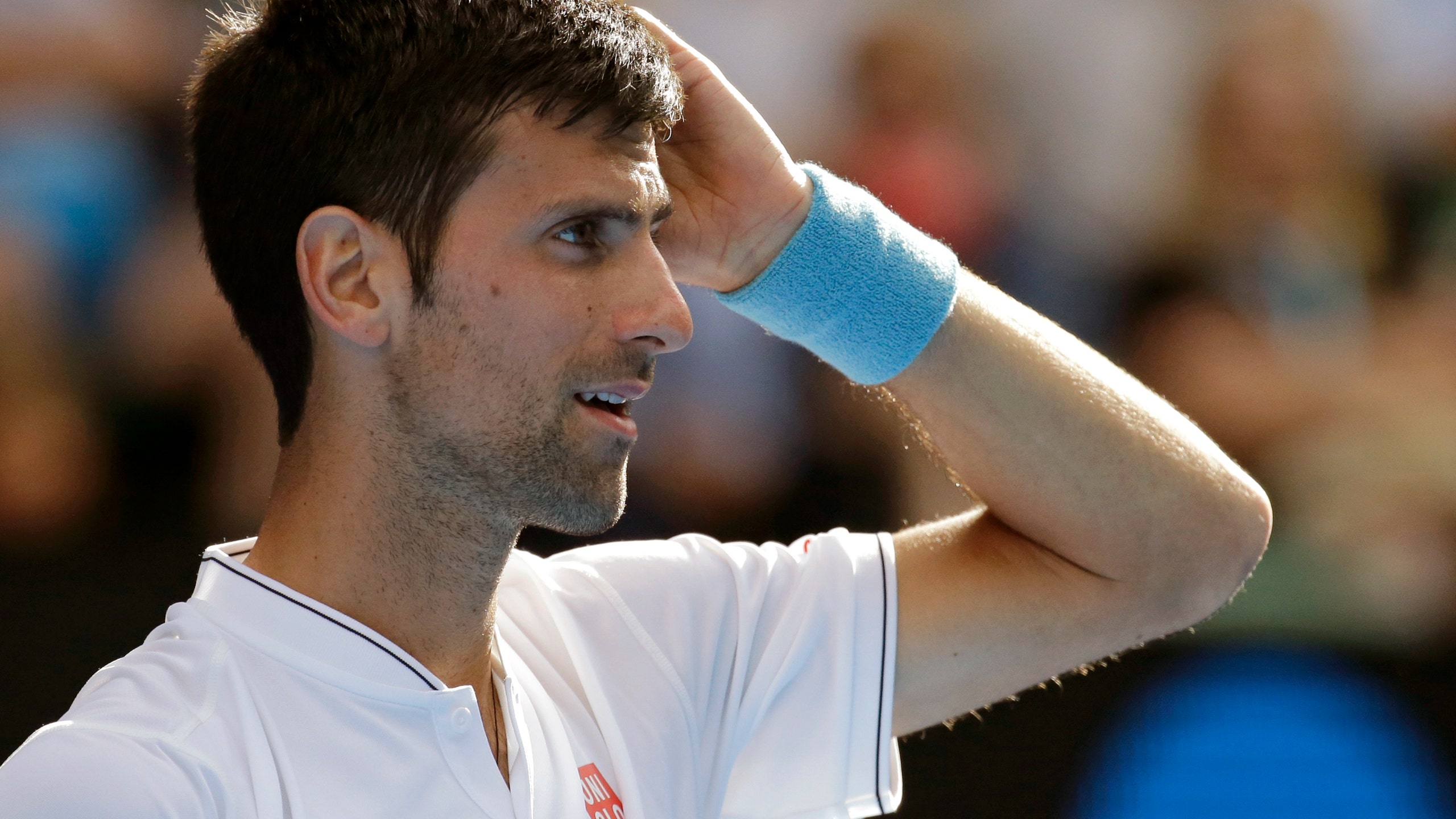 Novak Djokovic hits rock bottom with shock five-set loss in Australian Open second round
BY Chris Chase • January 19, 2017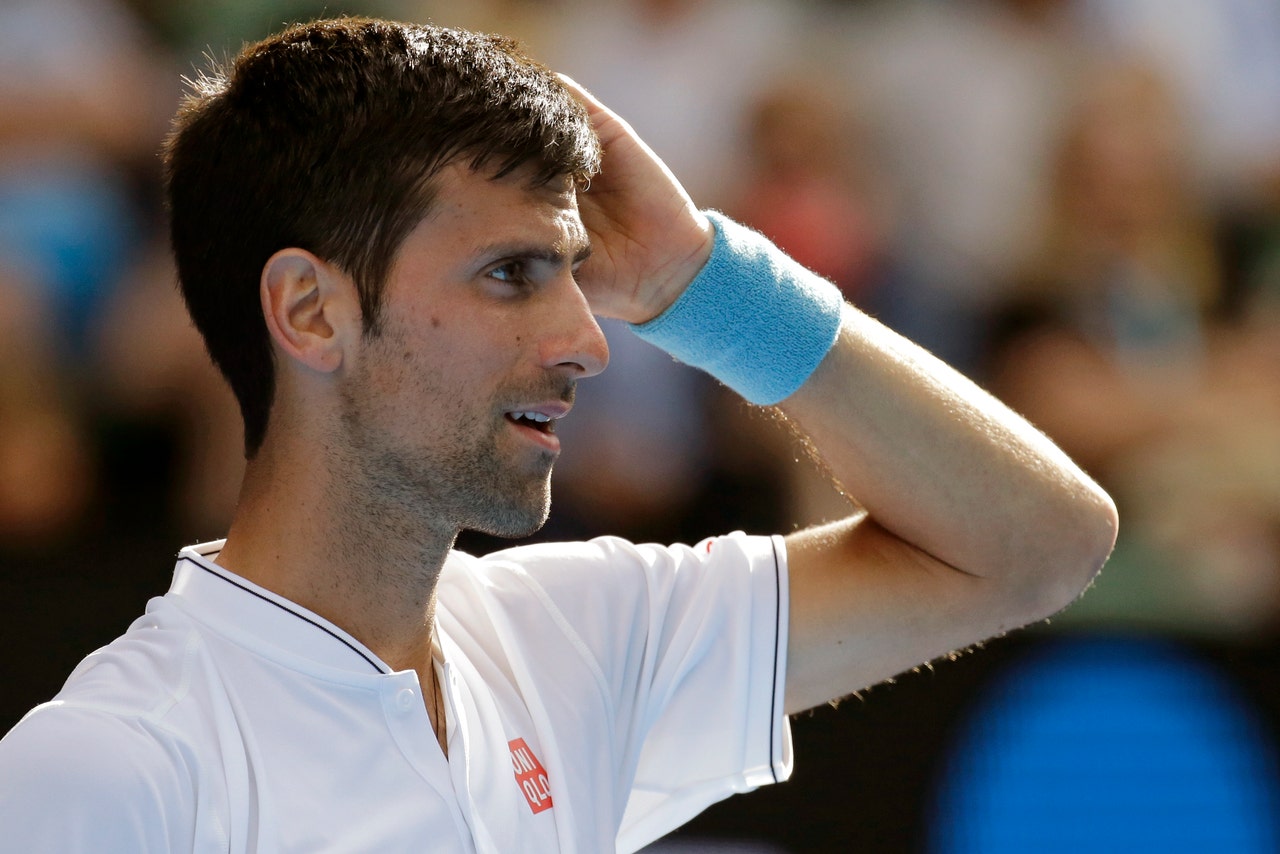 There it is. That's tennis rock bottom for Novak Djokovic.

The six-time Australian Open winner and world No. 2 was stunned Thursday in a five-set, nearly five-hour marathon in the second round of the tournament, losing 7-6 (8), 5-7, 2-6, 7-6 (5), 6-4 to No. 117 Denis Istomin and becoming just the fifth reigning champion in history to be ousted so quickly from the year's first Grand Slam. It's the earliest loss for Djokovic at a Slam since 2008 and, after a run of making the quarterfinals at 28-straight majors, his second first-week loss in his last three Slams, coming in the tournament he's dominated most.

It confirms what had been a debatable theory from the second-half of last season: Djokovic is in a funk. Mental, physical -- it's your guess (though mental is probably the better choice). Seven months ago, Djokovic had a Djoker Slam -- (holding all four Grand Slam titles at once), was making the first serious charge at a calendar Slam in three decades and had completed the career Slam. Then it all fell apart. There were early-round losses at Wimbledon and the Olympics (both of which could be explained away if you thought this was just bad luck catching up to him), a disappointing finals loss at the U.S. Open and then, in a winner-take-all final at the year's last tournament, losing the year-end No. 1 ranking to Andy Murray, the rival who had suddenly passed him in the fall.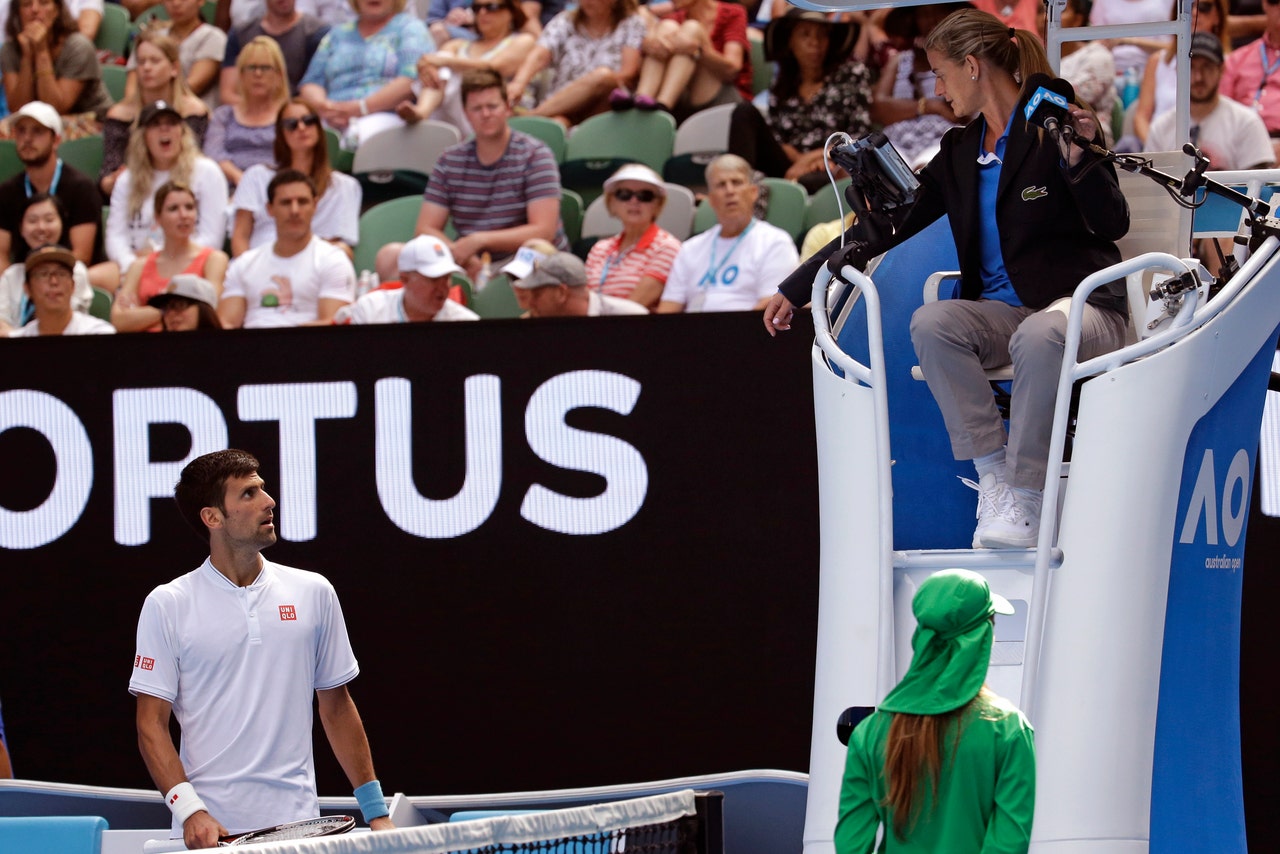 It wasn't horrible but it wasn't the same. Something had changed. And whatever it was, it's harder to explain away now. Djokovic is struggling with his serve, his return and, most tellingly, his backhand. In so many moments on Thursday he had chances to attack -- chances he's been successfully taking for the past seven years - and ended up hitting a slice or putting the ball in play where Istomin was easily able to track it down. There was no confidence from the most confident player on the planet.

Djokovic has always been a bit of a player who can get in his own head -- he often goes through moments in the match where his head's clearly out of it - but this match was played like Djokovic was in that haze for all four hours, 48 minutes. It was almost listless. When Istomin broke in the fifth set, Djokovic barely reacted. He never lost his fight, but tellingly didn't challenge in the two service games Istomin had to serve out for the win. He seemed more resigned to the loss than the rest of us -- he kept expecting that he'd win in the end, as he always does.

Istomin had the worst year of his career in 2016, dropping from No. 61 in the rankings all the way to No. 142. He started that year playing the big-boy events in Brisbane, Sydney and Melbourne and then, by the end of the season, finished by playing seven challengers in a row. The player from Uzbekistan had only defeated one top-10 opponent in his life and was perhaps best known for playing an in-his-prime Nadal very tough in a straight-set loss at the 2010 U.S. Open in what would be the first time Nadal won that tournament. No, nobody saw this coming.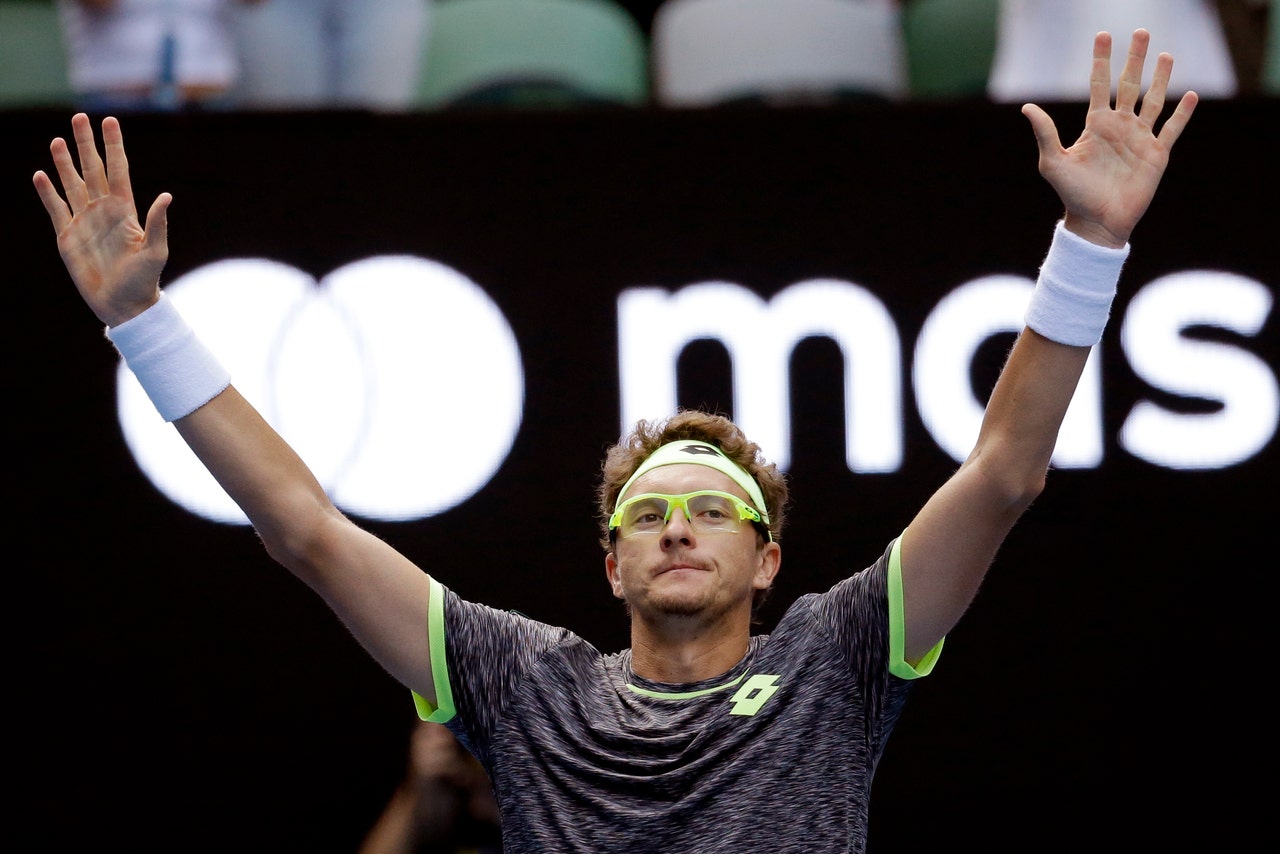 Stepping back and looking at the long lens of what happened Thursday, it's undeniably one of the most shocking results of the decade -- the first time Djokovic has ever lost to a player ranked in the triple-digits at a Slam. It's also a result that proves his tennis mortality is coming, something that was inconceivable when he was holding the trophy at Roland Garros last June. Though six years older, Roger Federer only has one second-round loss on his resume after he started winning Slams. More ominously, Rafael Nadal has a handful and his track record has been a lot like that of the recent Djokovic: turning 29 and quickly going from winning Slams to missing quarterfinals without any warning. (Injuries have felled Nadal, though. Djokovic has been physically healthy.)

There's only so much you can do when you're facing a player in the zone, as Istomin was at Rod Laver Arena. But now that it's happened four times to lesser players (ranging from Grand Slam champs such as Stan Wawrinka and Juan Martin Del Potro to journeymen like Sam Querrey and Istomin) in the last seven months, it's an epidemic.

The funk is real and it's fair to wonder when, if ever, the Novak Djokovic of old will reemerge from the darkness.


---
---