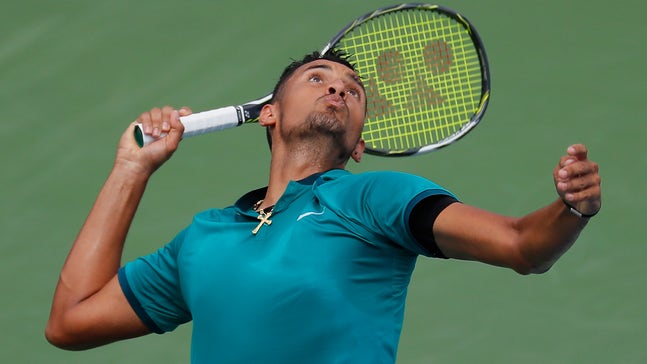 Nick Kyrgios: 'It's important to find a balance between Pokemon and training'
Published
Nov. 15, 2016 2:01 p.m. ET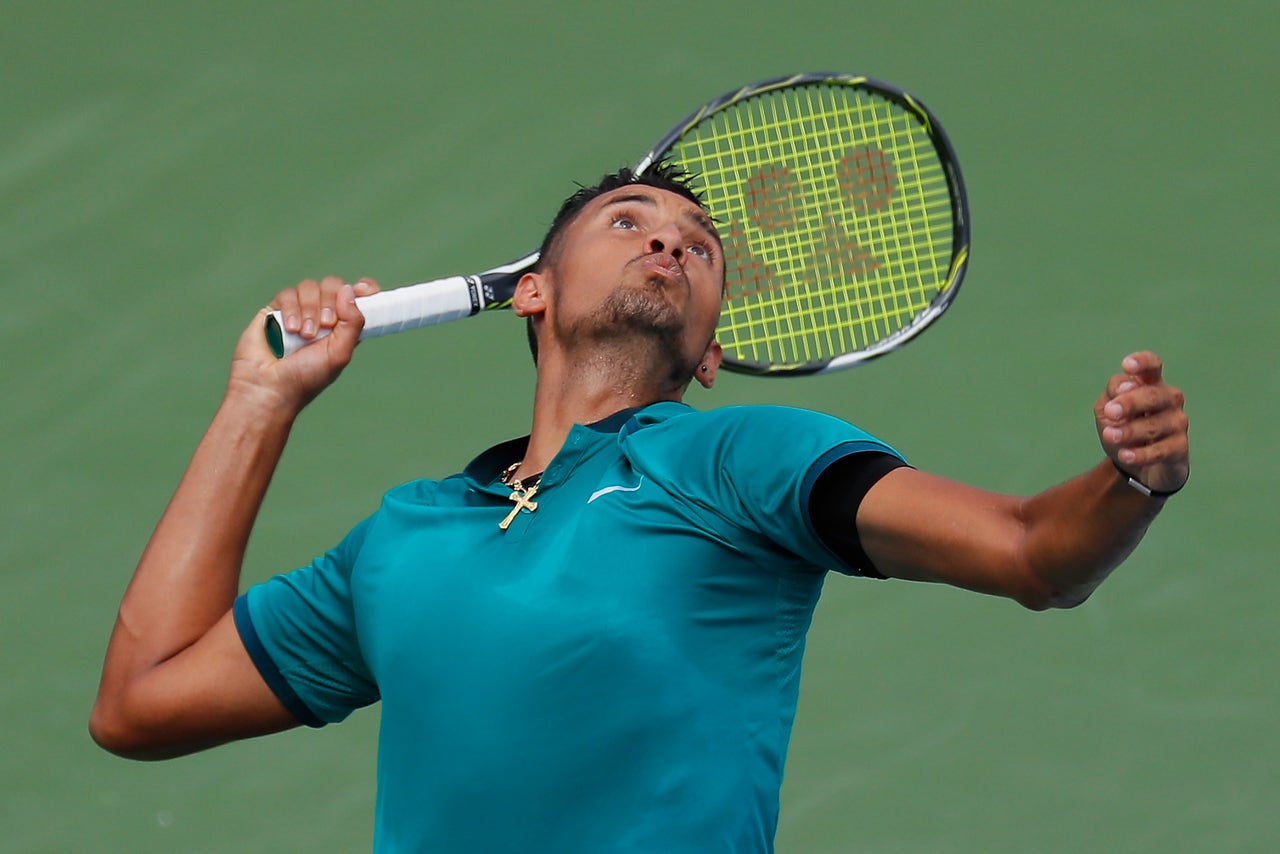 Nick Kyrgios is an enigma wrapped in a mystery folded into a dude who doesn't really like tennis.
The 21-year-old Australian star is the least predictable and most talented player tennis has seen in decades, and his biggest opposition tends to be himself — or in some cases, other gym trainers on the block.
A New York Times piece published Thursday by Michael Steinberger revealed that Kyrgios has a deep and abiding obsession with Pokemon Go. He has two phones he uses simultaneously to play the game, and bonds with students at his youth tennis camps over the app.
Steinberger describes a scene where Kyrgios put down his dual Pokemon phone and imparted some Poke-wisdom to the youth.
Kyrgios' girlfriend, Croatian-born tennis player Ajla Tomljanovic, is feeling the Poke-pinch as well, according to Steinberger.
"[Tomljanovic] expressed some mild exasperation when Kyrgios, summoned to the wardrobe room, implored her to take over his game. "I'm not playing Pokémon with your 7-year-old friend," she said. Kyrgios quickly corrected her, albeit incorrectly: 'He's 10, not 7.'"
Now the question is: What Pokemon team is Kyrgios on?
Dan is on Twitter. Kyrgios is Team Valor all day.
---
---