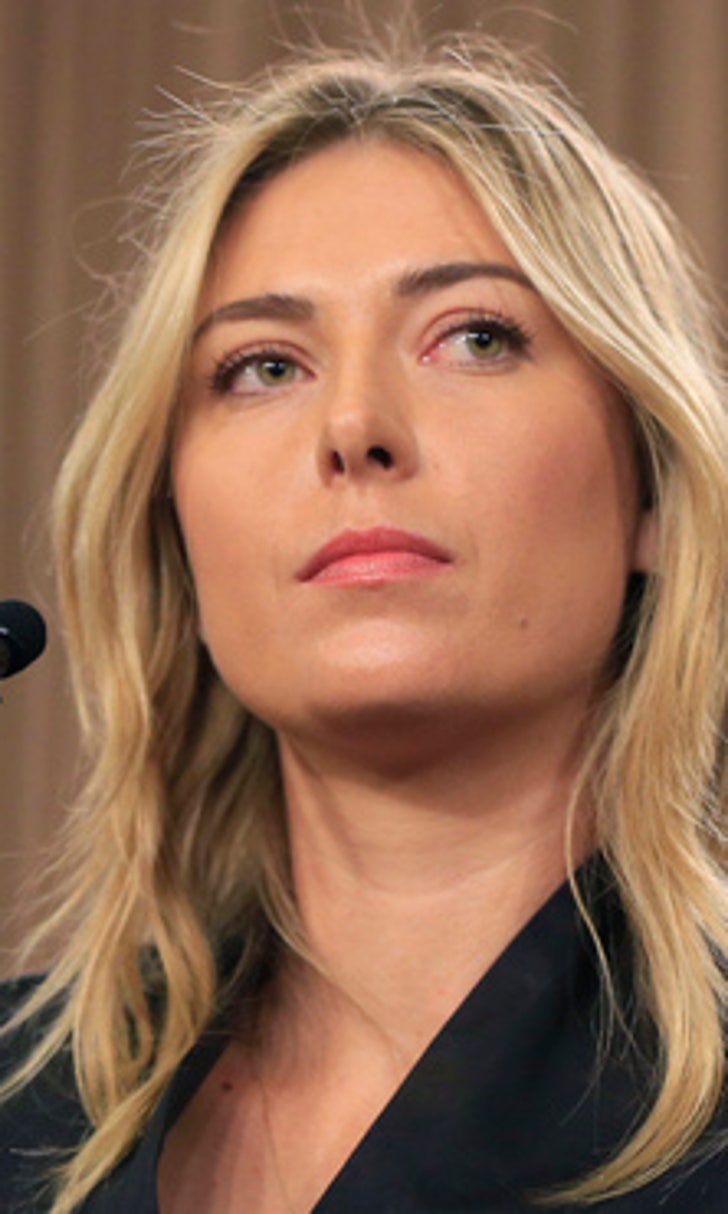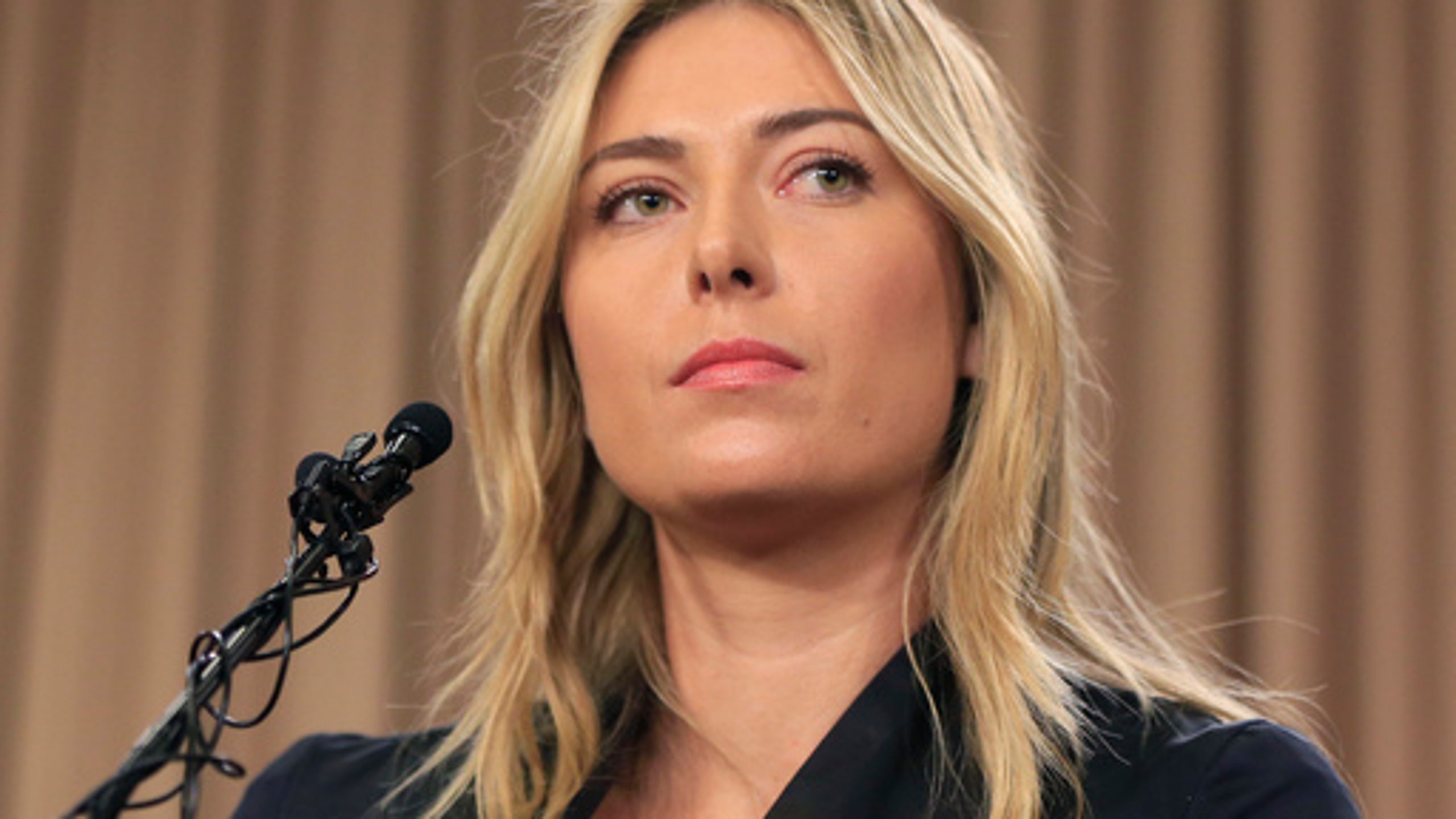 More sponsors keep backing Sharapova despite 2-year ban
BY foxsports • June 9, 2016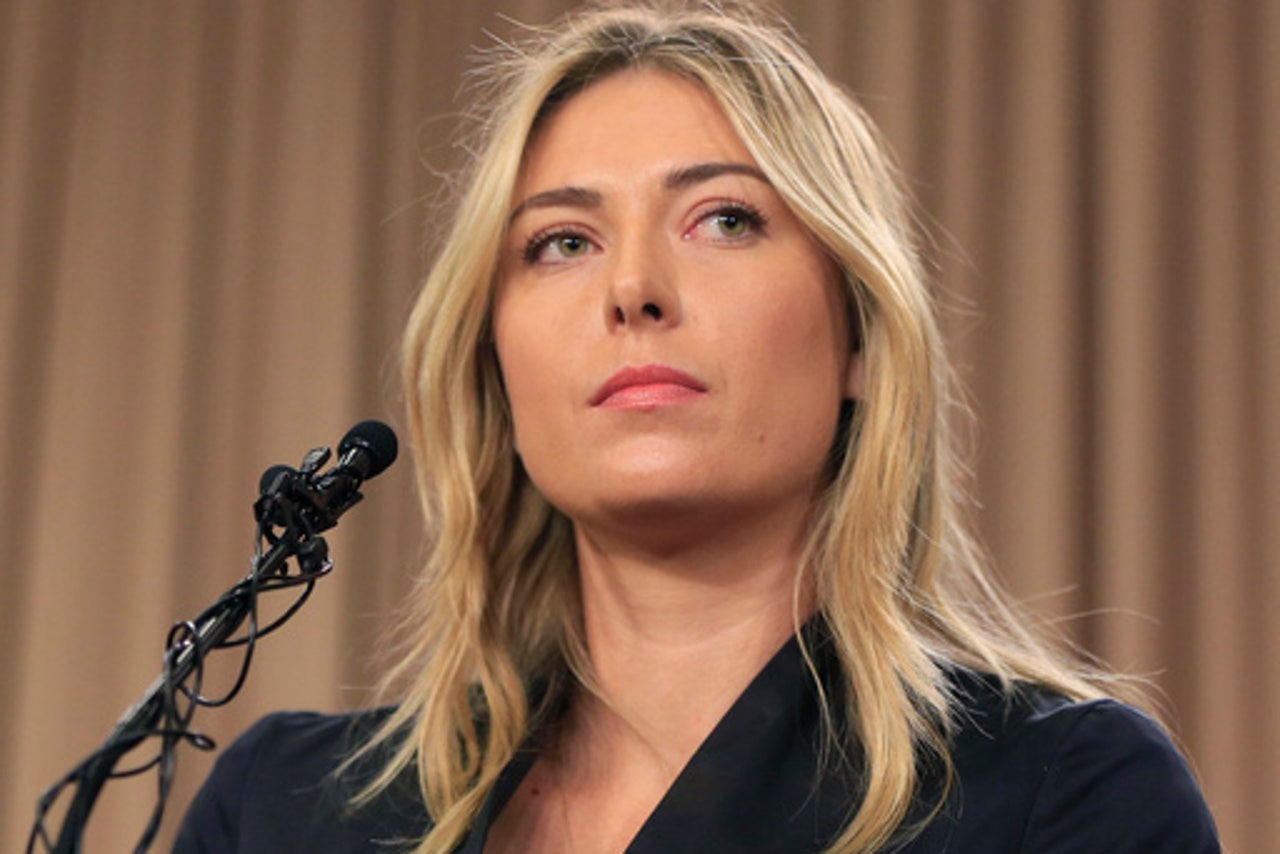 VIENNA (AP) Two more sponsors reinforced their support of Maria Sharapova on Thursday, one day after the five-time Grand Slam champion was banned for two years for doping.
Racket supplier Head and bottled water company Evian followed sports gear giant Nike by saying they continue to back the 29-year old Russian, who is set to appeal her suspension.
However, Avon announced it would not extend a partnership that was set to expire. But the manufacturer of beauty and personal care products said its decision had nothing to do with Sharapova's doping ban.
Head CEO Johan Eliasch called the suspension imposed by an International Tennis Federation anti-doping tribunal ''a flawed decision,'' repeating his comment that the substance Sharapova tested positive for, meldonium, shouldn't have been added to WADA's banned list on Jan. 1.
According to the Austrian-based racket company, there was a lack of scientific evidence for the supposed performance-enhancing effect of meldonium, and there were also no studies indicating its usage could affect the health of an athlete.
''It appears that the ITF have made their decision based upon a flawed process undertaken by WADA,'' Eliasch said. ''That clearly highlights how WADA have broken their own rules in determining whether or not meldonium should be banned.''
He claimed the World Anti-Doping Agency made its decision ''based upon the amount of athletes using meldonium rather than any scientific evidence.''
More than 170 athletes, mainly from Eastern Europe, failed doping tests in the first three months after meldonium became a banned substance. Meldonium is a blood-flow drug that historically was used to improve Soviet soldiers' endurance.
In April, WADA said athletes could avoid sanctions if their sample showed only minor traces of meldonium, indicating they stopped taking it before it was banned. That, however, didn't apply to Sharapova.
Head backed Sharapova three months ago when she was initially suspended and revealed she failed a doping test at the Australian Open in January. Head even announced a new racket deal with her. She has been using the equipment since 2011.
His company ''will continue to stand by Miss Sharapova,'' Eliasch said.
Evian said it was still supporting her because her infringement of the doping rules was ''not intentional.''
Other brands, including TAG Heuer and Porsche, suspended their support of the world's highest-earning female athlete in March.
Sharapova has announced she will appeal to the Court of Arbitration of Sport.
''While the tribunal concluded correctly that I did not intentionally violate the anti-doping rules, I cannot accept an unfairly harsh two-year suspension,'' she said on her Facebook page.
Sharapova claimed she had been taking the drug for 10 years for various health issues, and that she failed to check the new list of banned substances last year.
---
---