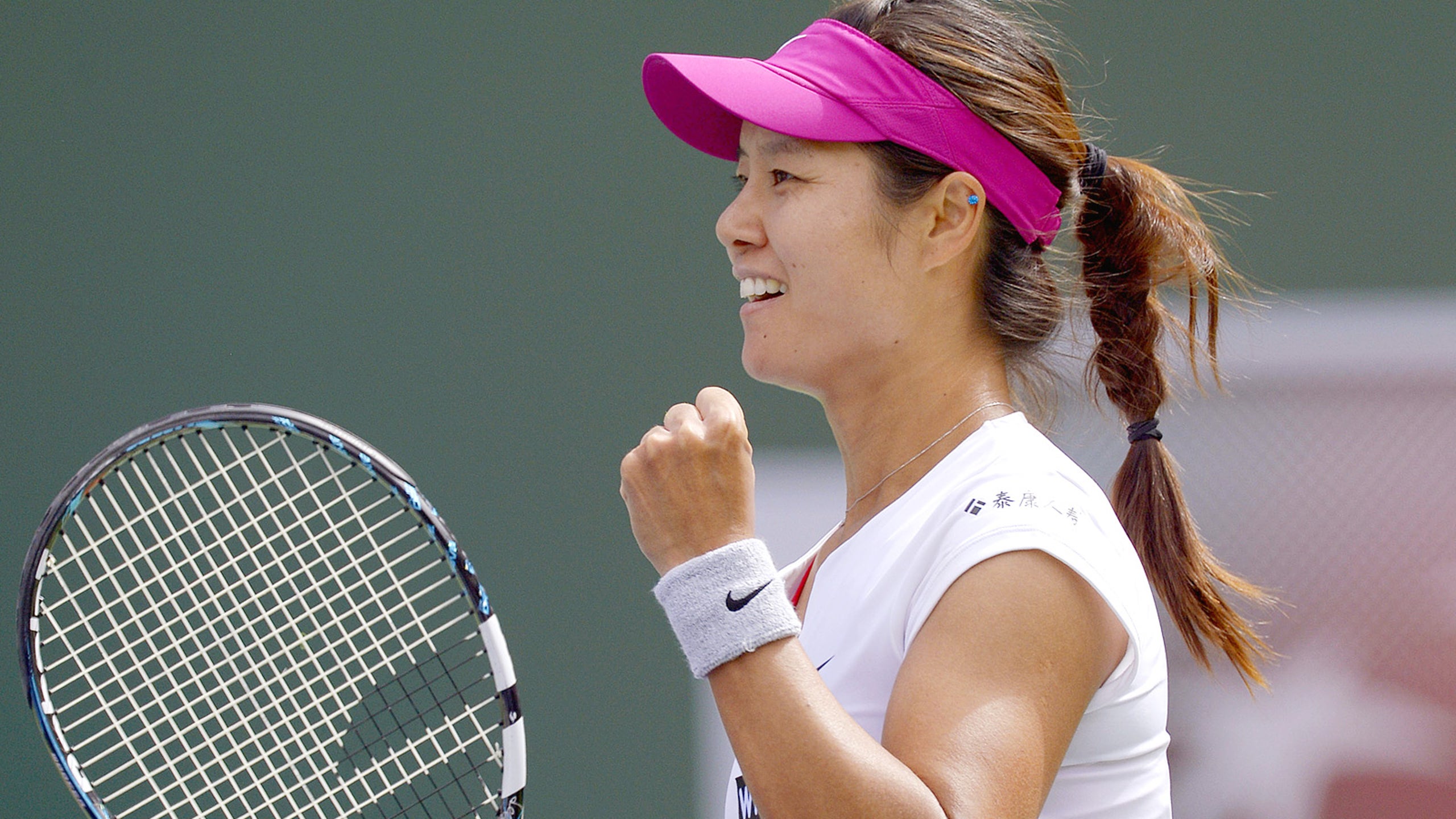 Li Na beats Cibulkova, reaches semifinals at Indian Wells
BY foxsports • March 13, 2014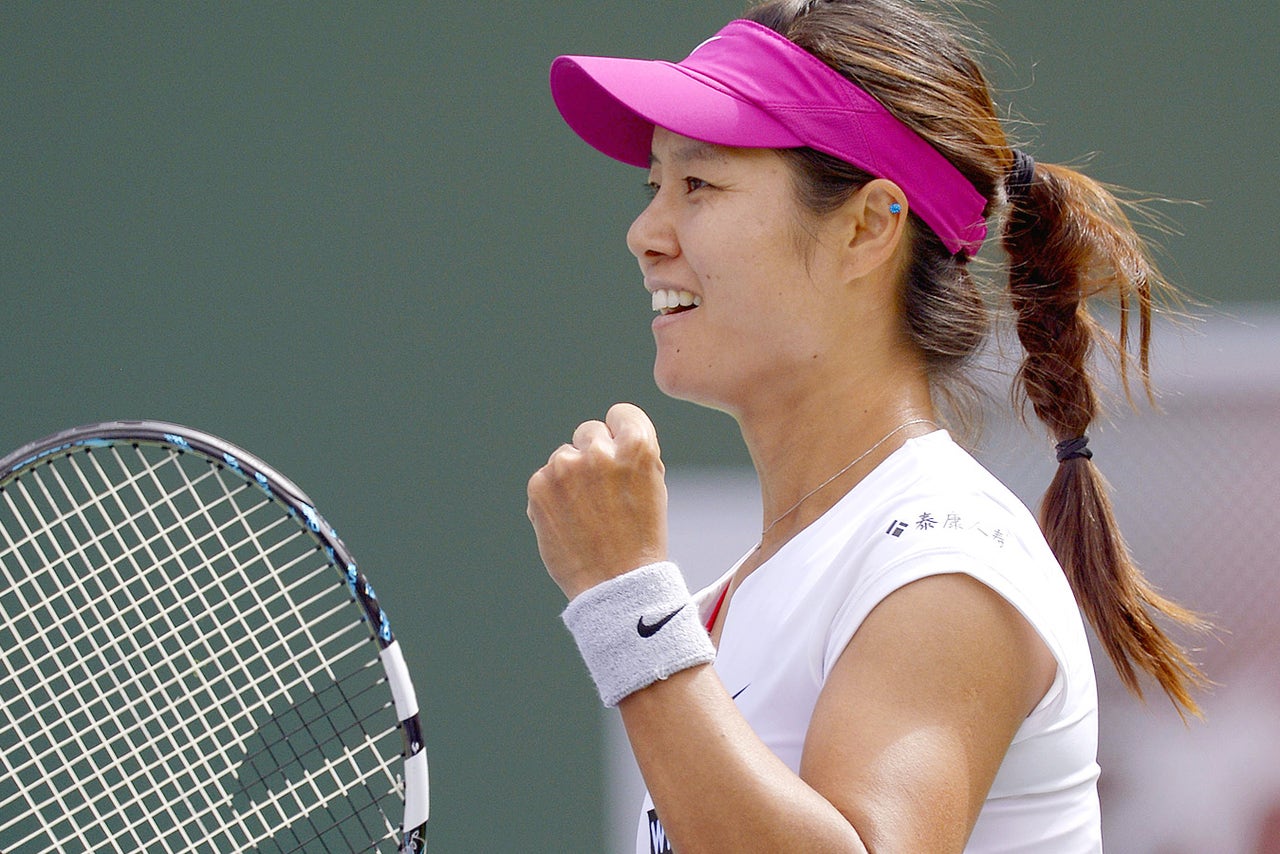 INDIAN WELLS, Calif. -- Roger Federer beat Kevin Anderson 7-5, 6-1 Thursday night in the quarterfinals of the BNP Paribas Open, where the Swiss star has yet to drop a set in four matches.
Anderson failed to break Federer's serve in the match that lasted just over an hour. He had 21 unforced errors while Federer hit 17 winners and won 79 percent of his first serve points.
A four-time Indian Wells champion, Federer will play Alexandr Dolgopolov in the semifinals. Dolgopolov beat Milos Raonic 6-3, 6-4.
On the women's side, top-seeded Li Na beat Dominika Cibulkova 6-3, 4-6, 6-3 in a rematch of their Australian Open final and advanced to a semifinal against Flavia Pennetta, who defeated Sloane Stephens 6-4, 5-7, 6-4.
Federer cooled off Anderson, who ended Australian Open champion Stan Wawrinka's 13-match winning streak in the fourth round. Federer earned the only break in the first set in the last game, when Anderson netted a backhand volley.
"It was big to win the set and then to go on to break early in the second," Federer said. "Then double break was like a bonus. From then on I was home, basically. It was a really good match for me."
By then, Federer was on his way to winning 13 straight points. He broke Anderson twice in taking a 4-0 lead in the second set, having won seven consecutive games over both sets. Anderson did his best to trade groundstrokes with Federer while looking for an opening to rush the net, but the South African's repeated errors spoiled his game plan.
Dolgopolov's win assured the Ukrainian of rising to a projected No. 23 in next week's ATP Tour rankings. Already, he has made the biggest jump in the top 50, moving up 26 spots since the end of last year to No. 31 before the tournament began.
"Obviously if you're ranked 20, 30, 40 you're a good enough player. To get in the top 10 you just need all those small things to be together and to be solid," he said. "It's really small differences from the players that are top 10 and top 50. I don't think I changed a lot and it's working good; I'm staying healthy; I'm doing all the things I did but a little bit better."
Dolgopolov improved to 6-2 against top-20 opponents this year, including his third-round win over top-ranked Rafael Nadal.
Raonic took out fourth-ranked Andy Murray in three sets in the fourth round, but he couldn't follow it up win a win over Dolgopolov in their first meeting.
Li, who beat Cibulkova to win her second Grand Slam title in January, dropped her first set in four matches while improving to 15-1 this year. Li is playing her first major tournament as the No. 1 seed.
"Not like before if I come here, maybe like No. 6 or No. 7 seed," she said. "But I think I am handling very well, so just continue."
Pennetta emerged victorious after a wildly uneven match affected by swirling winds in the third set from a dust storm outside the Indian Wells Tennis Garden.
"The third was a disaster for both of us," Pennetta said.
No. 2 seed Agnieszka Radwanska and Simona Halep meet in the other semifinal Friday.
Li rallied from a 5-1 deficit in the second set to close to 5-4 before Cibulkova called for her coach. After they huddled, the Slovak player held to even the match at a set apiece.
They traded breaks to open the third. Cibulkova survived a service game that went to deuce seven times and staved off four break points to tie it up 2-2.
"I'm disappointed I didn't win because I had my chances. These are chances you have to take with such a player," Cibulkova said. "My serve was just not there. Maybe I tried to go for too much. Her serve was much better than mine."
Li's ace gave her a 4-3 lead as she swept to the final three games and the victory.
Stephens was the lone American woman left in the tournament, enjoying her best showing of the year so far. She appeared poised to move on after winning six straight games over the end of the second set and start of the third. She took a 3-0 lead with an early break of Pennetta.
"The wind was blowing sideways and in a circle," Stephens said. "It was really complicated."
The Italian, who at 32 is 12 years older than Stephens, won six of the final seven games, breaking the American at love in one of those games. Pennetta served out the 2-plus-hour match, winning on her fifth match point when Stephens sprayed a backhand wide.
"I was trying to play in the middle of the court, but there was no one ball was in the middle, was always right or left," Pennetta said. "I had the first match point and I completely lost the ball when I touch it with the forehand. You try to do what's normally very easy for you, and everything seems so difficult."
One point during the final game had to be replayed after a paper napkin blew across the court.
---
---